ARCHIVES
PAST CONTEST WINNERS
2000
August. Richard Kemper's nephew, Paul Cantor, with the help of Mamaroneck High School Social Studies teachers Mary Cronin, Lorna Minor and Adam Sobel and the support of MHS principal Dr. Mark Orfinger sets up the Richard Kemper Memorial Essay Contest linked to Richard Kemper Park.
2001
Uncovering the Kemper Memorial, an article in Mamaroneck High School student newspaper by Adam Bisno, explains:
"Anyone driving through Mamaroneck on the Boston Post Road passes the granite monument between the high school parking lot and the street. Why, then, do so few people know it exists? Mr. Paul Cantor, a grandson of the memorial's founders, posed the question first. With his and Mamaroneck High School Social Studies teacher Lorna Minor's help in providing invaluable letters and newspaper articles, I have pieced together the forgotten history of the Kemper Memorial. Richard Kemper, for whom the memorial was named and dedicated, graduated from Mamaroneck High School with the class of 1937. The yearbook of that year praised "Dick" as a most affable young man. After the outbreak of World War II, Richard Kemper joined the war effort and was stationed in Britain as an office worker. In his letters home, Lieutenant Kemper wrote on subjects ranging from war to the quirks of British schoolchildren. The letters are a valuable testimony of Richard Kemper's experiences before his request to be sent to the front lines. In the summer of 1944, Richard arrived in Normandy. Excited to be in command at the Battle of the Hedgerows, of which he wrote to his parents, Richard Kemper was fatally wounded by an exploding shell during battle on August 6, 1944. Adolph and Helen Kemper, Richard's parents, saved his letters for posterity, but they felt they should do more to preserve the memories of their son and the other men who lost their lives in World War II. In 1946, the Kempers purchased land adjacent to the high school, constructed a park and erected a granite monument bearing about one hundred names of Gold Star men from Mamaroneck and Larchmont. Adolph Kemper then donated the park and monument to the school district. The speeches given at the memorial's dedication upheld the values for which the men died: liberty, justice and peace. The Richard M. Kemper Memorial Park should preserve and uphold those values for the future classes of MHS. Adolph Kemper reminded those present that there is no justification for the destruction of war and, furthermore, that the values for which his son and his son's contemporaries gave their lives ought not be forgotten. Paul Cantor has suggested that Mamaroneck High School sponsor an essay contest in which students would either research one name on the monument or write an essay on the values for which the men sacrificed themselves. Although this proposal has not been effected this year, Ms. Minor will use Richard Kemper's letters in her American history classes and perhaps lead a visit to the park, itself. Through the introduction of Richard Kemper's letters and memory in Mamaroneck classes, the memorial will hopefully cease to drift into obscurity."
May. The First Richard Kemper Memorial Essay Contest Award Ceremony takes place. Ellen Fure is the winner. Ellen writes that the Kemper Memorial brings "to life the many young people who fought and died in WWII."
2002
The Second Annual Richard Kemper Memorial Essay Contest is held. Giulia Frontini and Kathy Reilly are the winners. Ms. Frontini writes about Ann Kathleen Cullen, the only woman whose name is on the monument in Richard Kemper Park and "the Grace Kelly of Larchmont" who was"well known for her zest for life" and "her generous and tolerant view of all people." Kathy Reilly writes about how the civil rights leader Medgar Evers "died for his belief in the freedom of every American, regardless of their skin color."
2003
Mathew Schumer and Steven Northrup win the Third Annual RMK Memorial Essay Contest awards. Steven writes, "the names of people engraved on war memorials around the world represent the loss of millions of dreams and hopes that were never realized."
2004
Abigail Benudis and Emma Rauschkolb, win the Fourth Annual Richard Kemper Memorial Essay Contest. Both, like Giulia Frontini before them, choose to write about Kathleen Cullen.
2005
William Moore and Robert Cross win the Fifth Annual Richard Kemper Memorial Essay Contest. Mr. Cross writes about his grandfather who was shot down while flying a B-17 over Austria in 1944. His grandfather is present at the reward ceremony when he receives his reward and then reads his essay. Mr. Moore points out in his essay points out how over a million African Americans contributed to the defense of our country in World War II even though faced with discrimination in the armed forces.
The nonprofit Kemper Memorial Park Preservation Fund is established to raise funds to: i. preserve, protect and restore Kemper Memorial Park, in its present location and in its present configuration in the Village of Mamaroneck, State of New York, for the use and benefit of the public as follows: (a) as a memorial to veterans of World War II and the sacrifices made by local residents who died in World War II; (b) for use as a place of quiet reflection by families of local residents who were lost in World War II and as a place where community members can pay their respects to those who were lost; and (c) as valuable open green space; ii. educate the community, especially students of the Mamaroneck School District, about the history and significance of the Park as a memorial to veterans of World War iii. assist the American Legion, Veterans of Foreign Wars, the Mamaroneck School District and the citizens of the community with the planning and conduct of the annual Memorial Day ceremonies; iii. encourage appropriate allocations from the Mamaroneck School District; iv. to prevent the Park from being used as an athletic field, parking lot or for any other purpose that would detract from the quiet, contemplative space originally envisioned by the donors; and v. raise funds from the public and other organizations, for the above described purposes. The Mamaroneck School board drops plans to relocate and redesign the park. Jan Northrup is elected president of the Fund. Mark Schumer is the treasurer.
2006
Edan Soroker and Joanna Lyons win the Sixth Annual Richard Kemper Memorial Essay Contest. Mr. Soroker writes about Norman Rockwell's art and President Roosevelt's Four Freedoms speech. Joanna Lyons composes an imaginary speech given by a returning soldier to a MHS graduating class.
2007
Lily Goodspeed and Pauline Mang win the Seventh Annual Richard Kemper Memorial Essay Contest. Ms. Goodspeed argues in her essay that "America needs to do its best" to settle differences "by peaceful discussion, and not jump to warfare so quickly." Ms. Mang concludes by saying her generation should encourage people "to respect not only the diversity of cultures but also the ideals of equality, human dignity, and freedom."
2008
The Richard M. Kemper Foundation for Promoting Human Rights Education, founded by Paul Cantor, is incorporated by the State of New York. The certificate of incorporation states that "the purposes for which the Corporation is formed are: Educational, literary, and cultural…to this end the Corporation shall promote human rights education by sponsoring activities designed to bring human rights issues into the public school curriculum. This will include sponsoring essay, research paper, poetry, photography and other contests or competitions which motivate students to search for ways to create a just and peaceful world in which human rights are universally respected; building archives that preserve the thoughts and experience of World War II veterans and their families so that future generations may gain a better understanding of how war affected their communities; funding programs or projects that motivate teachers or facilitate the efforts of teachers to address human rights issues; human rights film series; providing financial support for teachers to take university level human rights classes; offering Richard Kemper Human Rights awards or scholarships to students, teachers, and/or student or teacher organizations for academically oriented human rights activities; purchasing books and other materials that might be of particular interest to students of human rights; publicizing its activities or the activities of other human rights organizations; and awarding prizes for teachers or students who formulate questions for the Richard Kemper essay contest or research paper contests."
The first Richard Kemper Memorial Art Contest takes place. Danielle Kogan wins a $100 award for her poster calling attention to the Richard Kemper Memorial Essay Contest. Danielle's poster depicts a young woman addressing a seated audience. The woman is standing behind a podium with a microphone on top of it. One member of the audience is raising her hand to ask a question. On the front of the podium is the American Flag. The Poster reads: "It's Time to Address America: What will you say?"
Catherine Gerkis and Nina Chiappetta are the winners of the Eighth Annual Richard Kemper Memorial Essay Contest.
2009
Chelsie Walters and Addie Nicole Merians are the winners of the Ninth Annual Richard Kemper Memorial Essay Contest.
2010
MHS junior Patricia Cassidy and sophomore Max Gude were selected as the winners of the Tenth Annual Richard Kemper Memorial Essay Contest. Elizabeth Goodspeed received a prize for designing a poster promoting the contest.
2011
In 2011 for the first time there were two separate essay contests, one for students at Mamaroneck High School and one for students from all high schools. Ilana Gratch from Mamaroneck High School won the first contest for her essay Navigating the Road to Patriotism and Tild Maliqati from Rye Neck High School won the second contest for his essay, Racial Profiling and Lina Kheir from Scarsdale High School won honorable mention for her essay, Silencing Russian Journalism. The art contest for the best poster promoting the contest this year was won by Anna Hill of MHS.

2012
Mamaroneck High School students Emily Gerszberg and Andrew Yohan Lee were the winners of 2012 year's essay contests and Mamaroneck High's Jaileen Reyes won the 2012 art contest. Emily's essay, Sharing the Legacy Brings Remembrance, was written in response to the following question:
America's Veterans. Mamaroneck has kept its promise to "never forget their sacrifice" by recently adding the names of James Allen Callaghan and Warner Marshall to the Kemper Monument more than 60 years after their deaths in World War II. What are some other ways that we can honor our veterans, their comrades and the causes they fought for?
Andrew's essay, How to Help the People of North Korea, responded to the question:
"Americans came to liberate, not to conquer, to restore freedom and to end tyranny." Those are the words inscribed on the base of the flagpoles at the entrance to the World War II Memorial in Washington D.C. Yet as
Freedom House
points out many people in many countries still live under tyrannical regimes. What can and should be done to promote political rights and civil liberties in any one of those countries?
2013
The winner of the 2013 art contest was Sam Blumberg. The winners of the essay contests in 2013 were Alexa Barrett and James Quinn. Alexa's essay addressed the question of whether memorials that honor people involved in events that took place long ago are as important to today's generation as they were to previous generations. Jimmy wrote about how the government of Syria was violating the principles our World War II veterans died defending and how our country should respond to those violations.

2014
Natalie Spangle and Arthur Thery were the first and second place winners of the 2014 essay contest. Natalie's essay, Call to Arms, was about how one young courageous Pakistani woman, Malala Yousafzai, helped draw attention to the importance of guaranteeing the rights of women everywhere to be educated. Arthur's essay, How to Achieve Human Rights for All People, discussed the many ways in which we can employ today's technological tools to advance the cause of human rights. In 2014, for the first time, there were two winners of the art contest: Emily Olson and Eralda Balaj. Also in 2014, Stephen Frasene, the Assistant Principal at Mamaroneck High School spoke movingly of his father, Raymond Frasene St., who fought in the Normandy Invasion on Omaha Beach. Mr. Frasene's father was "extremely proud of his service to his country" but rued the fact that despite our victory in World War II people all over the world still must fight for their freedom. Nevertheless, Mr. Frasene said, he has always been proud of the fact that he works "in a school community where students stand up and take action to involve themselves in many ways to ensure that all of us are educated about the daily struggles for basic human rights in our nation and abroad."
2015
Najah Ellington a tenth grade student at Western High School in Baltimore, Maryland won the 2015 Richard Kemper Memorial Essay Contest with her essay Black Footsteps in a White World and Michael Tashash an eleventh grade student at Brien McMahon High School in Norwalk, Connecticut was the runner up with his essay Black Lives and Rights Matter. Also, on March 14, 2015 the Kemper Human Rights Education Foundation sponsored a lecture at Mamaroneck High School by David Blight on The Origins of Memorial Day and the Legacies of the American Civil War in Our Own Time (see the pictures below).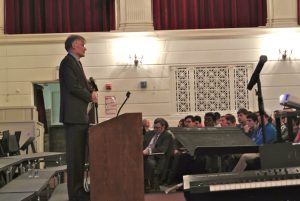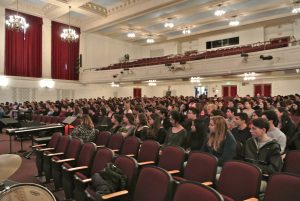 2016
This year, the sixteenth year of the KHREF human rights essay contest, we received 63 essays from 17 schools. Avon High School junior Ayushi Hegde, won $1000 for her essay Refugees Under a Trump Presidency in which she pointed out that people have a right to seek and receive asylum in any country of the world. And Andrew Selius from Mamaroneck High in Mamaroneck, N.Y.; Andrea Rašovská from the Czech Republic's Gymnázium Jana Palacha; and Michelle Woo from Greenwich High in Greenwich, Connecticut each won $250 for the essay s/he submitted. Mr. Selius wrote about The Crisis of Modern Slavery, Ms. Andrea Rašovská's essay was entitled Start Telling a New Story, and Ms. Woo wrote about Syrian refugees in her essay The People Who Have No One.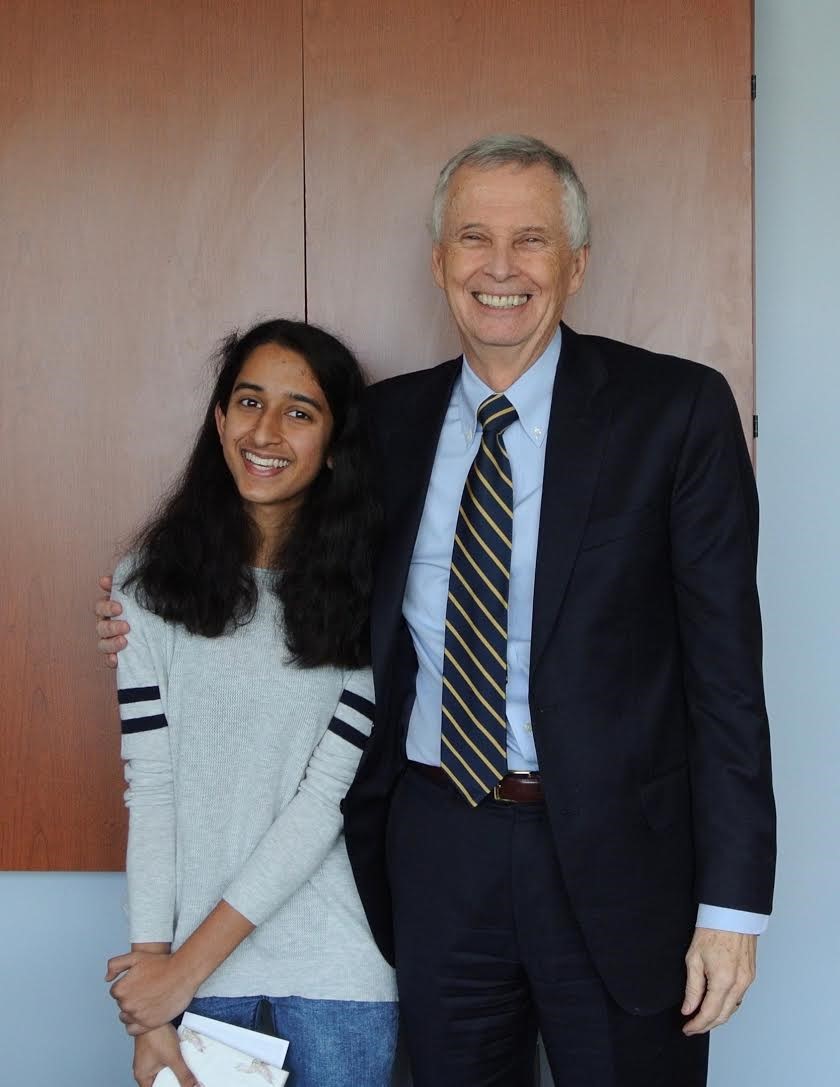 Kemper Human Rights Foundation's $1000 Essay Contest Winner,
Avon High School junior Ayushi Hegde with Avon High School's principal Dr. Timothy Breslin.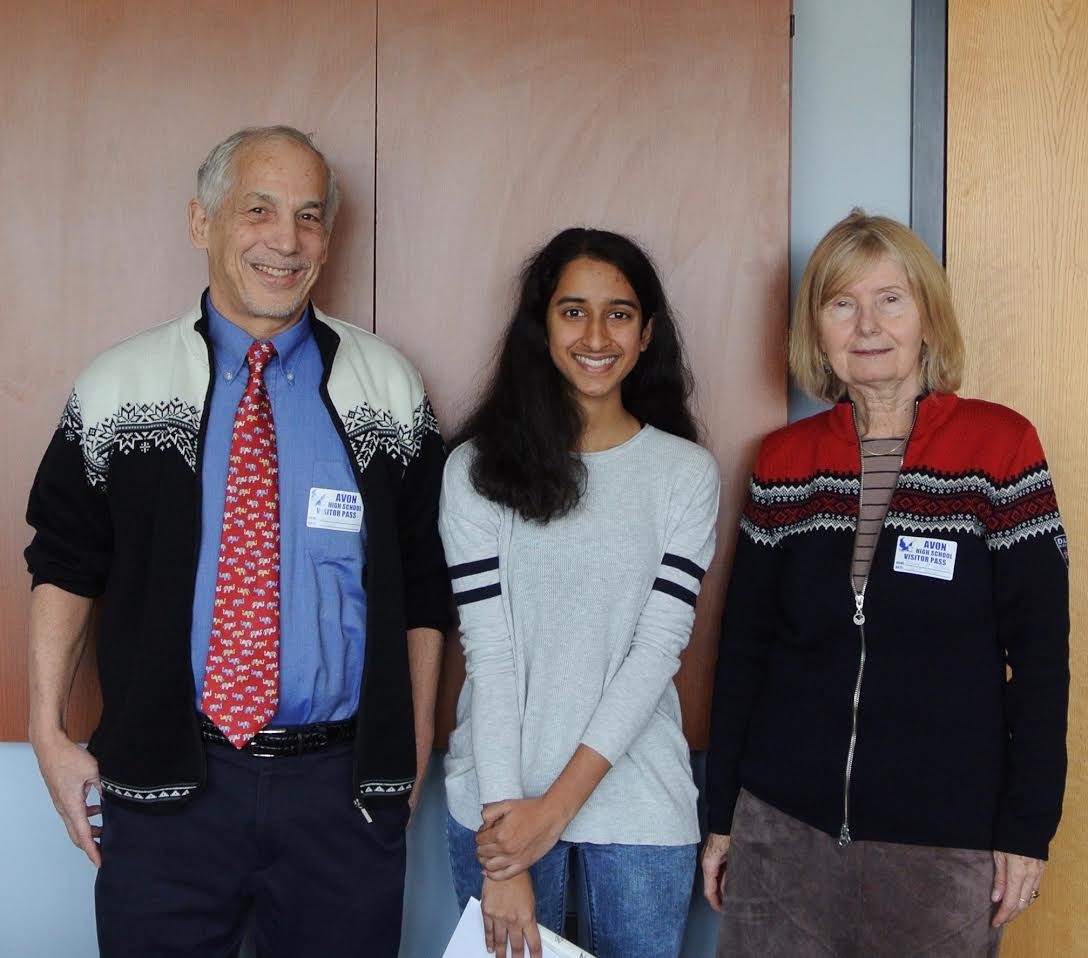 Ayushi Hegde with Kemper Human Rights Education Foundation's President and Vice President,
Paul Cantor and Yvonne Myška Lopaur.
2017
In 2017, for the first time, the Kemper Human Rights Education Foundation sponsored two essay contests: one for high school students in the United States and one for high school students who were citizens and residents of other countries. 115 essays were received from 13 high schools in the United States. 34 Essays were received from 11 high schools located in four countries outside the U.S. In 2017, also for the first time, we offered seven $100 honorable mentions.
ESSAY EXCERPTS
"In my dream, I see a country where the most fundamental human rights are not being violated…my reality…is the complete opposite of my dream!"  —Yaas Farzanefar
"Humans are like leaves, and the tree is like humanity.  We each have a role to play in order to make our tree grow.  It is the job of the entire human race to treat everyone equally ensuring that our tree grows to its full." —Mika Schubert
"Natural rights are what connects the world, helping us all to empathize with our fellow human beings," —Arden Hauk.
"The UDHR is a prodigiously important document…a powerful force that can unite people…" —Isabella Smith
"Education and communication is the key to eliminating ambiguity and intolerance in the world."  —Emma Ackerman. 
 "Human resilience and the willingness to debug an imperfect system indicate that there will always be hope for human rights." —Alex Chen.
"It does not seem right to fight for human rights abroad but not allow our country to be a safe haven for others." —Delaney Pollak
"People's views of which are the most important rights are dependent on many factors including education, wealth cultural norms, religion and identity."  —Julia Blank.
"Once the world is shown that even America…will violate human rights…no country will be inclined to protect the rights of anyone." —Samuel Kleiner.
"I'm sixteen years old and I have a better understanding of human rights than Donald Trump ever will."  Sahar Siddique
"The fundamental question is, do some rights take precedence over others?  The answer must be unequivocally yes…The correct act is the act that creates the greatest pleasure, and the least pain, for the greatest number of people." —Kerry Soropoulos
 "Although national security is critical, the travel ban and waterboarding completely violate individual rights and are ineffective in increasing security; therefore, individual rights must take precedence over these unacceptable and unjustified tactics."  —Lindsay Schwartz
 "Though a country's obligation to protect its citizens from any sort of danger should be one of its highest priorities, it should not take precedence over the natural rights and liberties of other people."  —Henry Asa
"The UDHR and other human rights documents must be amended so that it explicitly specifies that individual rights must receive precedence over the right of some to be secure." —Zain Jafar
"Basic human rights…should take precedence over national security." —Dorothy Low.  
"It would be extremely beneficial if the UDHR became a legally binding document as opposed to the suggestive force that it is right now."  —Olivia Serpico
"The human rights of the individual should take precedence over national security." —Arden Katz
The UDHR is so ambiguous that it is useless. —Daniel Xu
"In America right now all the great principles that make our nation so strong are being tested." —Dylan Marcus.
"The UDHR must be better enforced." —Nora Goodman
2017 HONORABLE MENTION ESSAYS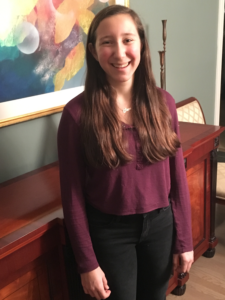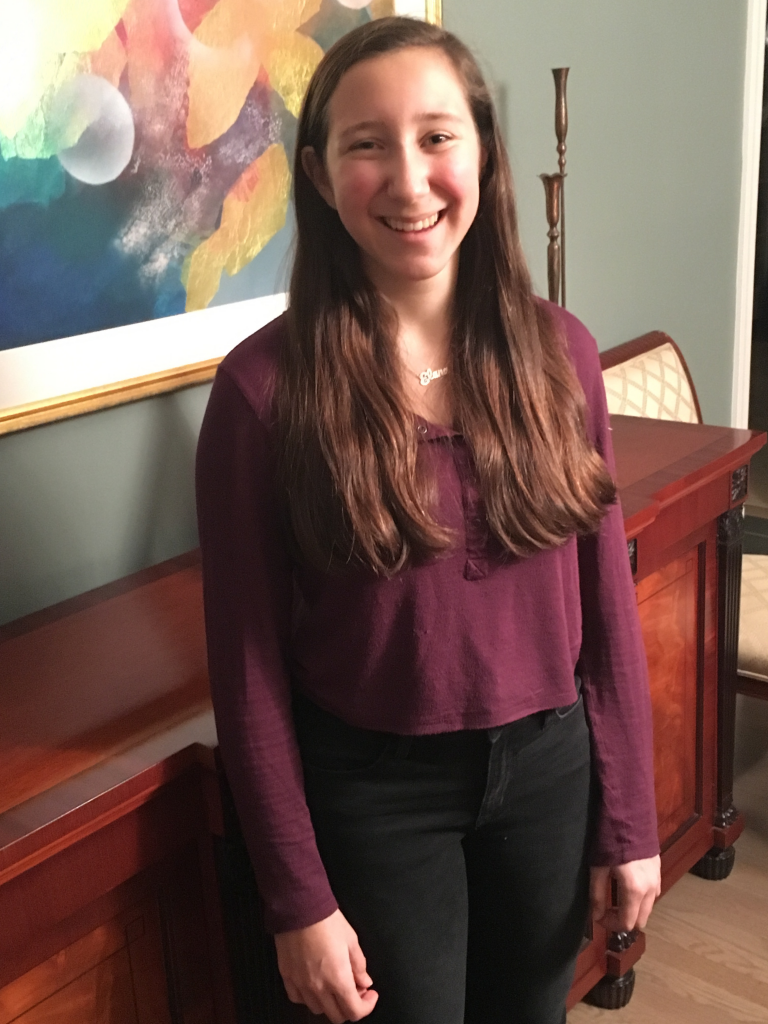 Fighting Fire With Love
Elana Atlas, Staples H.S., Westport, CT
I was once asked what I would do if there were one hundred people outside my house trying to come in, but one of them might end up killing my family and myself. Would I let them in?
When I hesitated, I was told that the example applies to the refugee crisis. I was very distressed because I didn't know how to articulate it, but I knew in my heart that the person who I was talking to was wrong.
Later I realized that what I was thinking was simply the following: he told me that the example can be used regarding the refugee crisis, but it cannot. There are not one hundred people outside my house. There are tens of thousands of refugees outside my country, and they are dying. The same person who used that example told me that we must put America first. Our country before every other. Our people above the rest. But that is not true. It doesn't matter that we are Americans and they are Syrians. It matters that they are people.
The refugee crisis is one of the many current issues causing debates centered around human rights in America, the main reason for this tension being the ambiguity of human rights documents. Some Americans argue that all human rights are equal, while their opponents feel that some must be prioritized. The truth is, it is impossible for every right to be equally represented in our society.
Some human rights must take precedence over others in certain situations, such as the decisions whether or not to deport undocumented immigrants, close US borders to refugees, and bring back torture. In The Case Against Human Rights, Eric Posner states that, "Given that all governments have limited budgets, protecting one human right might prevent a government from protecting another." For example, if Syrian refugees are admitted into the US, some American citizens will not feel secure; however, if they are not permitted to enter the country, they will face the horrific warfare going on in their own nation. Either way, a right is given up.  The question is how to choose which ones are more important.
In order to determine how to prioritize human rights, we must understand that the ranking of rights should be situational. We should not create a universal ranking that dictates which rights must be attended to first in every situation. There is no way to predict what conflicts we may be faced with in the future; therefore, there is no way to predetermine how to deal with them. That being said, the prioritization of human rights should also be sensible.
All people, despite where they come from, are entitled to human rights, and the situation they are involved in must be the deciding factor regarding which human rights take precedence. The number of people involved in a situation, as well as the extremity of the danger or human rights violations they are facing should be what convinces us to prioritize certain rights over others. Examining situations such as those surrounding the Trump administration's policies allows us to identify trends that will help us more successfully prioritize appropriate rights based off of specific situations.
Consider the proposed deportation of undocumented immigrants in the US, claimed by the Trump administration to protect Americans from immigrants who are often violent and criminal. In spite of this declaration, the facts show that in reality undocumented immigrants are only a tiny portion of the criminals living in America. According to BBC, there have been only eight cases of illegal immigrants committing acts of jihadist terrorism in the US since 9/11, while more than 120 American citizens have committed such atrocities (Trump's Executive Order: Who Does Travel Ban Affect?).  Therefore, the entire premise for the deportation, that sending them away will protect Americans' right to safety, is false given that Americans are significantly more at risk from each other than they are from undocumented immigrants.
Furthermore, since 2009, the number of undocumented immigrants who crossed the border seeking asylum, often from horrors such as gang violence and poverty, has grown remarkably. Many of these asylum seekers are lone children. In fact, "Nearly 409,000 migrants were caught trying to cross the United States' southwestern border illegally in the 2016 fiscal year, an increase of 23 percent over the previous year, according to government statistics." (Yee, Vivian, et al). Deporting the immigrants would send them back to these dangerous conditions, violating their rights to life, security, safety, and high quality of life. The deportation fails to consider the significantly more severe plights of the immigrants than those of the Americans. The immigrants are in an urgent situation in which a large number of them could face grave danger if the deportation was implemented, while deporting them would be less beneficial for American safety than deporting all American citizens themselves. The rights that should be prioritized in this case are those of the immigrants, because they have far more to lose from the deportation than Americans do.
On top of that, the government also has a wariness to admit refugees into the country, which is claimed by supporters of the travel ban to be for the protection of Americans from terrorism, meant to benefit their rights to security and safety. "This is about terror and keeping our country safe," Trump said of the ban. Nevertheless, of the 784,395 refugees who've been admitted into the US since September 11th, 2001, three have been arrested for terrorism (Gambino, Lauren, et al).
Contrary to the beliefs of travel ban supporters, refugees, despite where they come from, are no more dangerous than anyone else. Refugees are barely any threat at all to Americans, which means that the idea that Americans would be notably safer without refugees in the country is merely speculation, not actual fact. Therefore, some Americans would only feel more secure if US borders closed, but they wouldn't actually be much safer. In fact, stopping the influx of refugees into America would violate people's human rights far more than protect them.
The situation in Syria that is causing the current refugee crisis is incredibly dire. According to World Vision, "Syrian children and families have witnessed unspeakable violence and bear the brunt of the conflict. Hundreds of thousands of people have died, 5.1 million Syrians have fled the country as refugees, and 6.3 million Syrians are displaced within the country. Half of those affected are children" (World Vision Staff). If our borders close, all those refugees that America shuts out will be forced to continue fleeing the pain and death chasing them down, while Americans would feel a bit more protected.
In this situation, as millions of refugees flee death while Americans fear near nonexistent terrorism from them, the refugees' rights to life, safety, and happiness must take precedence over Americans' right to feel secure. Americans being able to feel safer because there is no longer a possibility of three refugees posing a threat does not validate sentencing millions of innocent people to die.
Another action that has been proposed by the Trump administration with the supposed purpose of protecting Americans' right to security is the return of torture to the CIA's interrogation techniques. While discussing putting a stop to terrorism and how torture would affect America's success in that endeavor, Trump declared, "You have to fight fire with fire" (Donald Trump on Terror: You Have to Fight Fire with Fire).
However, there is plenty of convincing evidence that "enhanced interrogation techniques" are typically unsuccessful. According to former US army counterintelligence special agent C. J. Grisham, who served in Iraq and Afghanistan, "more than 99% of interrogations are very successful even without using enhanced techniques." Further, the 2014 US Senate Select Committee's report on the CIA's use of torture (Masters, James) declared the torturous methods to be "deeply flawed" and frequently leading only to "fabricated information." This means that torture rarely accomplishes anything but lies.
False information does not help the CIA at all, but on the contrary likely leads them further from where they want to be. This certainly does not protect the right to security of the American people. Not only that, but torture horrifically violates the human rights of its victims, who, despite their possible hatred of America, are still people entitled to human rights. The unthinkable horrors forced on them by the CIA before torture was outlawed included waterboarding and being kept in pitch-black rooms while loud noise or music played, provided only with a bucket in which to relieve themselves. Some were even subjected to "rectal rehydration," which is when one is force-fed through a tube inserted in their rectum. One detainee was chained partially nude to a concrete floor and died soon after from suspected hypothermia (Masters, James).
In addition, "Dozens of prisoners developed persistent psychological problems after enduring torture and other brutal interrogation tactics in secret C.I.A. prisons or at the military detention center in Guantánamo Bay, Cuba" (Apuzzo, Matt, and James Risen). These accounts prove that torture is a disgusting and ineffective practice. Torture is not a successful method for protecting the right to security of the American people; instead, it unnecessarily ruins lives, violating several human rights, including the rights to security, freedom from torture or degrading treatment, and the right to an adequate living standard.
In other words, torture has been shown to be essentially pointless in providing helpful results for America while causing lasting harmful effects. As a result, in this circumstance, the rights of America's enemies not to be tortured must be prioritized, given that the long-term pain torture causes, or in other words, the severity of the victims' situations, outweighs the misconception that torture actually benefits Americans.
While analyzing Trump's policies, it becomes apparent that there is a pattern regarding the policies' relationships with human rights. Each policy is claimed to have the intention of national gain. However, if these strategies were to be implemented, they would fail to adequately protect Americans' human rights, and they would violate those of others.
These policies do not take into account that the situational ranking of human rights must be logical. While some rights must take precedence over others, the rights of those who are more numerous or suffering a more harmful violation of their rights must be the ones that are prioritized. Trump's policies prioritize the wrong rights, choosing Americans over immigrants despite the lack of good reason, Americans over refugees in spite of the terrors refugees are fleeing from, Americans over torture victims even though torture does nothing but inflict pain. The right thing to do is to prioritize the rights of people based not on their nationality, but on the size and urgency of their situation.
Accordingly, human rights documents must specify that nationality does not put any one person or group of people above any other. Eric Posner was correct when he wrote in The Case Against Human Rights that "the central problem with human rights law is that it is hopelessly ambiguous." That ambiguity must end.|
Human rights documents must make it impossible for Trump's reasoning to resonate with people. They must make it impossible for it to be a question whether to deport all undocumented immigrants, whether to close our borders to refugees, whether to become a nation that tortures. They must make it impossible for anyone to doubt protecting the human rights of another person based on their nationality. They must make it impossible for us to continue fighting fire with fire when it will only take people's rights away. Human rights documents must teach us to value specific human rights based on the graveness of the hardships people are going through, and in turn to fight fire with love.
Works Cited
Apuzzo, Matt, and James Risen. "Donald Trump Faces Obstacles to Resuming Waterboarding." The New York Times, 28 Nov. 2016,
www.nytimes.com/2016/11/28/us/politics/trump-waterboarding-torture.html. Accessed 21 Oct. 2017.
Donald Trump on Terror: You Have to Fight Fire with Fire. Youtube, 2016.
Youtube, www.youtube.com/watch?v=gWBPb9VXYDg. Accessed 21 Oct. 2017.
Gambino, Lauren, et al. "Syrian Refugees in America: Separating Fact from
Fiction in the Debate." The Guardian, 19 Nov. 2015,www.theguardian.com/us-news/2015/nov/19/syrian-refugees-in-america-fact-from-fictiN-congress. Accessed 27 Oct. 2017.
Masters, James. "Donald Trump Says Torture 'Absolutely Works' — but Does It?"
CNN, 26 Jan. 2017, http://www.cnn.com/2017/01/26/politics/donald-trump-torture-
waterboarding/index.html. Accessed 21 Oct. 2017.
Posner, Eric. "The Case against Human Rights." The Guardian, 4 Dec. 2014,
www.theguardian.com/news/2014/dec/04/-sp-case-against-human-rights.
Accessed 21 Oct. 2017.
"Trump's Executive Order: Who Does Travel Ban Affect?" BBC, 10 Feb. 2017.
www.bbc.com/news/world-us-canada-38781302. Accessed 20 Oct. 2017.
World Vision Staff. "Syrian Refugee Crisis: Facts, FAQs, and How to Help."
World Vision, 13 July 2017, www.worldvision.org/refugees-news-stories/syria-refugee-crisis-war-facts. Accessed 21 Oct. 2017.
Yee, Vivian, et al. "Here's the Reality about Illegal Immigrants in the United
States." The New York Times, 6 Mar. 2017,
www.nytimes.com/interactive/2017/03/06/us/politics/undocumented-illegal-immigrants.tml. Accessed 27 Oct. 2017.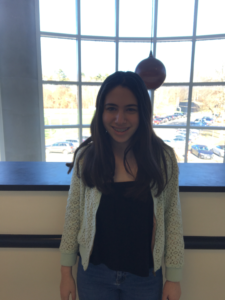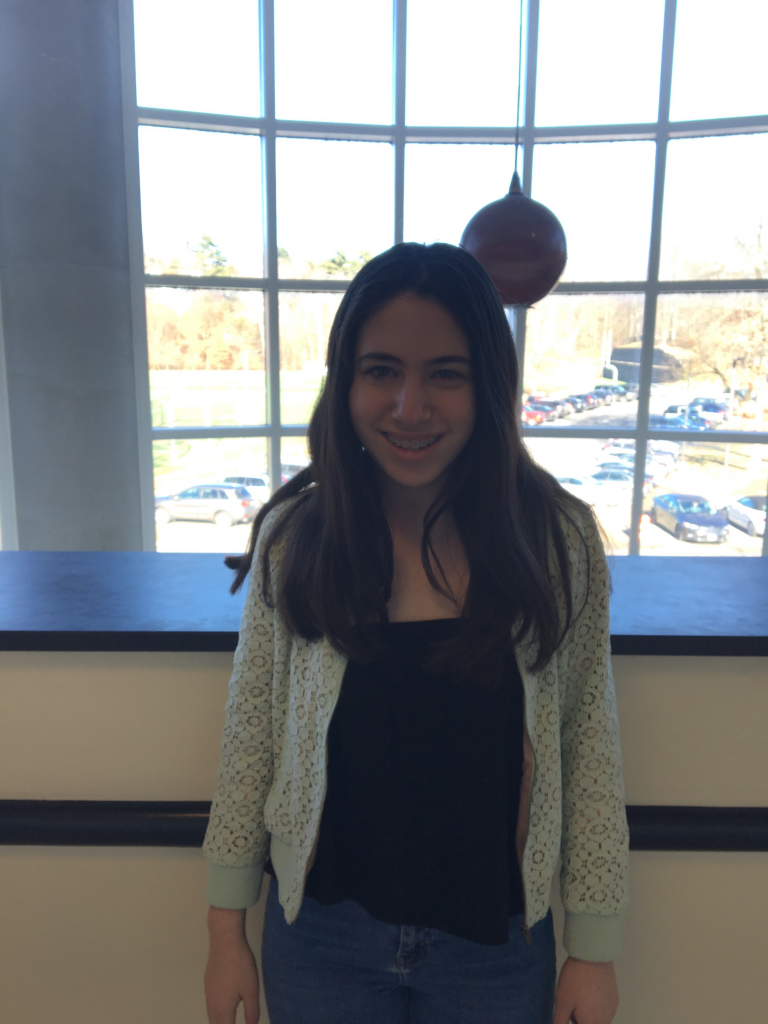 Competing Rights of Man and Government
Julia Blank, Greenwich H.S., Greenwich, CT
As an avid Model UN participant and lover of all things international, my heart tells me to strongly condemn Trump's travel ban, plan for deportations, and morbid fixation on waterboarding. As an avid student diving into the study of government and political philosophy, however, my head tells my heart not to be so quick to judge them.
While I praise the aspirations of human rights law, I agree with Eric Posner's assessment that it is "hopelessly ambiguous" allowing "governments to rationalize almost anything they do." Moreover, I think it is foolish to believe that there is some universal objective standard regarding which rights should take precedence over others. This ignores the long-standing reality that people's views of which are the most important rights are dependent on many factors including education, wealth, cultural norms, religion, and identity.
It is paternalistic and arrogant for one nation, or even the leaders of many nations, to assume that there is a one-size-fits-all hierarchy of these rights. With this in mind, as much as I dislike these policies and think they are misguided, I would argue that Trump's actions are intended to promote the security of his citizens.
This is the function of a government leader and is precisely what a nation's leader should do even at the expense of rights of citizens of other nations. I would also argue that the Universal Declaration on Human Rights needs to be amended only if we believe that such a declaration should become binding law. If, instead, we view it as analogous to our own Declaration of Independence it can remain as is; an aspirational statement of how we might like the world to be if pesky things like individual national self-interests didn't get in the way of our utopian internationalist vision.
The first part of the question posed above is how to respond to Trump's claim that his policies are intended to enforce American citizens' rights to "life, liberty, and security of person." My cynicism about his political motives, aside, let's assume that I do believe that he is in good-faith with this action and is attempting to protect the American people. If so, then I would say these actions are not only appropriate, they are essential.
The entire reason why governments were created in the first place is because groups of individual banded together to protect each other from other groups of individuals. Even back in the times of cavemen, people traveled in groups to protect each other from the dangers of the mysterious world. Protecting your own nationals from hostile foreigners is the quintessential proper function of government. If a leader were more concerned about the human rights of a foreigner than the safety of its own citizens, it would be falling short on its primary responsibility and could even be considered treason. But, let's analyze a little more what human rights these policies might conflict with in more specifics. There are three policies cited above: the travel ban, deportation of undocumented immigrants, and waterboarding.
The first policy mentioned, the travel ban, is not really in conflict with any human rights. There is no right to be able to travel to whatever country you choose nor is there an expectation that countries should have open borders. No one has ever complained that it is a denial of human rights for countries to require visas and passports for entry. The Alien act of 1798 even sets precedent for these laws to exist. During the Presidency of John Adams, he was given the ability to deny the immigration of citizens who may potentially be dangerous to the nation. Perhaps, if we see the travel ban as just a facade for a way to discriminate against people of a particular religion then we would see this as a denial of human dignity. However, even if that may be the ugly inspiration behind this initiative, the written law says nothing about religion. In fact, many religious ethnic minorities from these countries will suffer similarly to the Muslim majorities.
Similarly, the deportation of undocumented immigrants does not seem to be in conflict with any essential human right. There is no human right for people to be able to immigrate to whatever country they choose. Trump's policy takes aim at people who have immigrated to the United States illegally. As much sympathy as I have for them on a personal level, I can't say that their deportation is a violation of their human rights. Nowhere in the Declaration of Human Rights or American Constitution, does it say it is a human right to live in a country they were never granted permission to be part of. I would argue that it is unkind and not wise, but it is not illegal by any standard of national or international law. So, questioning this policy also seems to be a sham way of combining many of Trump's most unkind initiatives and somehow arguing that they are bad because they are violations of human rights. They may certainly be bad, but they aren't offensive from a human rights perspective.
The third policy cited, waterboarding, does seem to present a classic example of how rights can be in conflict. While both the Geneva conventions and the Declaration of Human Rights do outline waterboarding as a human rights defense, they also identify the right to security and for nations to procure and protect the security of its' citizens. Let's imagine a scenario in which the US government is certain that an individual has information about a planned nuclear attack not only on its citizens but on citizens of multiple countries. Let's further assume that the US believes it can use waterboarding to get this individual to provide it with information to stop the attack.
The immediate choice then comes down to the suffering of one individual for the safety of millions. I feel pretty sure that in this drastic scenario, even most avid supporters of human rights law might be tempted to permit waterboarding. Of course, this is a stark and an improbably bold example. In most cases, the potential attacks would not be as large, the certainty of getting information would not be as clear, or there would be other complicating factors. But, the point of this is that there is some situation in which most people would make the utilitarian assessment, the one that focuses on the consequence of the action, that torture is acceptable. This is a case where two competing notions of human rights security vs. freedom from torture are in conflict. In these cases, the obligations of governments to its own citizens must take precedence over its obligations to uphold international standards of human rights.
So, how are we supposed to rank which human rights take precedence over one another when they are in conflict? It would be helpful in these cases to have a hierarchy of human rights. One way to do this would be to look at why governments exist and what their essential purposes are. These essential purposes are what should drive which human rights are top priorities and which are secondary or tertiary. However, there is a severe flaw on this method. The problem with this approach is that people disagree as to what the essential purpose of their governments are. Certainly, all agree that their governments are there to protect them from foreign invaders. But others believe that their government exists to also provide employment and livelihoods to all of its citizens. Others believe that their government exists to preserve their religious way of life. Still, others see their government as a minimal force in daily lives, and as guardians of their personal freedoms. This is seen as a constant struggle throughout history, and driving the political stage we see today.
The struggle between Federalists and Democratic Republicans at the constitutional convention, the sparring between modern day Democrats and Republicans over the policies above, and even the fight among enlightenment philosophers and their often authoritarian or monarchical governments. This idea of ranking and prioritizing rights universally defies Rousseau's theory of the social contract. The entire idea of a social contract is that the people agree to a set of values and set up their government in line with these values. The assumption is that people can opt out of this contract by choosing to live in another place, under another government. The creation of a one-size-fits-all hierarchy of human rights would deny people the ability to choose to live under a government that shares their own particular values.
Without specific guidance about how these rights should be prioritized, we are left with the problem described by Professor Posner. Governments can basically justify almost any action they take as in-line with an essential human right, even if it violates another essential human right. I think this is an inevitable situation if we want to live in a world that allows individuals to band together to form different communities with different values. This does not make the Universal Declaration on Human Rights useless. Like our own Declaration of Independence, it is a document filled with inspiring and lofty, nearly always distant goals. Listing these goals can only help bring us closer to a world where Human Rights are respected more broadly, even if it doesn't do enough to ensure that all countries adhere to these ideals. Like me, many countries and many citizens of the world, even those of us who embrace internationalism, may find themselves conflicted between their hearts and their heads when confronted with difficult choices between human rights and national interests. But documents like the Universal Declaration ensure that there at least continues to be a struggle and pushes the cause of Human Rights forward in the world and into the future.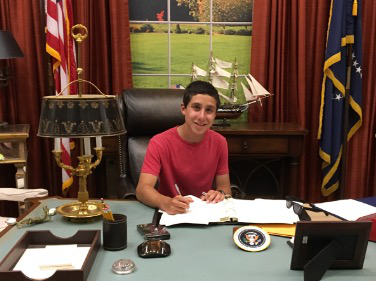 History Must Not Repeat
Jacob Miller, Horace Greely H.S., Chappaqua, NY
I was in the third grade when I had my first experience with religious prejudice. Waiting in the line for the vault at my regularly scheduled gymnastics practice, my friend and I were engaged in our usual banter as he released some words that truly struck me by surprise: "Isn't it true that all Jews steal money to become rich?" Being just half the age that I am today, I didn't think much of it, largely because he hadn't known I was Jewish, and I didn't want to start any conflict. But every so often I found myself coming back to this moment and reflecting on it. I knew that he wasn't a bad person. He was just as young as I was, and would continue to be supportive of me in the years to come. Why, then, could he have generated a response so biased, repugnant, and religiously intolerant?
It all came down to a lack of understanding. It was not possible for him to have come to that conclusion on his own, and he likely raised the idea from something that he had overheard in the past. But where would he have overheard it, and why would someone have said it?
American society has always been plagued by religious misconceptions. Unfortunately, one religion has been recently targeted above the rest. In the past several years, a small percentage of the Islamic population have become radicalized, and they are using their religion as a justification to terrorize innocent people all over the world. Ironically, the vast majority of the victims are their Muslim brethren because they live in and around the African, Middle Eastern, and Asian countries with powerful terrorist organizations.
Many of these citizens, fearing for their lives, have fled their native countries and sought refuge in other areas of the world with more stability. Due to the small amounts of money that these refugees have, it is very difficult for them to travel great distances, and they usually end up migrating to relatively safer areas in the Middle East temporarily, such as Turkey or Lebanon ("Syrian Refugee Crisis") while attempting to be accepted into a European or North American country. The United States, the "land of freedom" with the largest economy in the world (Gray), seems like a nation that should be willing to take in substantial amounts of refugees and offer assistance in this humanitarian crisis. The nation has not, however, accepted the responsibility of sheltering these refugees, instead attempting to pass a federal ban preventing refugees from seven predominantly Muslim Middle Eastern countries surrounded by conflict from entering the U.S. The argument is that doing so increases the security of American citizens, but the miniscule effect that this has on the safety of individuals is not worth the extreme dangers that these refugees are facing everyday they are not accepted into a more secure settlement. The potential ban on Muslim refugees from entering the United States does not ensure that every citizen's "right to life, liberty, and security of person" is enforced because it only prevents innocent victims from relocating to a safe haven and neglects to address security issues within the borders.
One of the largest initiators of the proposed Travel Ban is the growing phenomenon of Islamophobia. Having swept the country as an effect of the increasing frequency in terrorist attacks being carried out by Islamic extremists, it has become common for people to subconsciously associate all Muslims with terrorists (Gutoc), a high level of stereotyping for a religion with more than 1.8 billion followers (Lipka). Prior to this proposed ban, there were still heavy vetting procedures in place to ensure the legitimacy of the refugees entering the United States, and background checks were used to prohibit the access of anyone associated with terrorist organizations. These procedures have been successful, as not a single refugee from any of the seven banned countries has killed someone in a terrorist attack in the U.S. (Wilmingham, Martucci, and Leung). The intentions of the ban appear to be further discriminatory, rather than beneficial, to American citizens because there has never been a security issue with the acceptance of these refugees into America. In addition, the September 11th attacks on the World Trade Center in New York City were carried out predominantly by Saudi Arabians, with two respondents from the United Arab Emirates and one each from Egypt and Libya ("Identity and Immigration"). All of these terrorists were legally permitted access into the U.S., yet none of these countries were included in the Travel Ban. The reasoning for this decision is that the president and father of this executive order, Donald Trump, has held many business interests within these countries, and would not want to create tension with them. It sounds silly that a single person has the potential to dictate rules affecting millions of people all because of personal preferences, but that is what could occur.
The United States is currently the strongest nation, economically and militarily, in the world. The influence that it has had on the global landscape is undisputed, and many of its policies, trends, and cultural aspects have been adapted by other countries as well ("America's Cultural Role"). It should be a moral responsibility of a nation with so many resources to assist in this humanitarian crisis that is occurring today. Even though these displaced people are being affected by conflict happening thousands of miles from U.S. borders, in an era of Globalism, the United States has a duty to spread assistance, not shy away from it. During the Cold War in the mid 1900's, Russia and America both "fought" to spread or contain Communism ("Marshall Plan"), interfering with the sovereignty of other countries in attempts to better spread their influence and implement their power. Both philosophies, whether to spread or to contain the new phenomenon, had their advantages and disadvantages, and there were valid arguments for and against each approach. In terms of assisting refugees fleeing from these war-torn countries, there is no debate: it should be done. The means to this approach, however, are disputable. Some cannot afford the burden of assisting others when they are barely surviving themselves. Some do not want change within their own communities. And some fear that the refugees being let in could be dangerous and potentially cause harm.
Well, it's time to wake up and really understand the situation. No one is calling upon any individual and requiring that they provide assistance to these refugees. No one is trying to double the population of any community with an influx of foreign refugees. And no one is being allowed into the United States without a series of comprehensive background checks (Park, Haeyon, and Buchanan), weeding out all of those with violent histories. But innocent humans should have the right to security. Just because they were born into a violent situation does not mean they are deserving of the constant dangers in these conflicting areas. As a nation of great fortune, we must recognize the devastating conditions that these refugees are facing everyday of their lives, and take part in accepting them into our safer communities. To turn away dignified people because of their religious beliefs is a mistake that has been made all too often in history, and we should not allow it to repeat itself.
The Universal Declaration of Human Rights, the guidelines that all nations are expected to follow in terms of treatment of its citizens, states in Article 2 that "Everyone is entitled to all the rights and freedoms set forth in this Declaration, without distinction of any kind, such as race, colour, sex, language, religion". Nowhere in the Declaration, however, does it have any restrictions on discrimination regarding humanitarian aid. In a crisis to the scale of the current one pertaining to refugees, it is necessary for people to interfere and help the impoverished and displaced persons. The lack of discrimination should still be applied to these situations, however, and just because someone is of a certain race, sex, or in this case, religion, it does not justify their denial of assistance in crises.
If the Trump Administration is really as worried about domestic safety as they appear to be, then there are more dire areas to focus than banning Muslim refugees. The initial motive behind the Travel Ban was to prevent any potential terrorists from entering the United States, but according to CNN, 440,095 Americans were killed from gun violence between 2001-2014, while just 3,412 Americans were killed by terrorist incidents in that time period (Bower). This equivocates to one American being killed in a terrorist attack for every 129 Americans killed by guns. And if 9/11 is excluded, that number jumps up to 1012. The gun debate is still a highly partisan issue, but considering that there are on average over 1,000 more gun related deaths per each death in a terrorist attack (9/11 excluded), it may be wiser to focus on the pros and cons of the possession of firearms over the banning of innocent refugees.
In my scenario, being told an untrue statement by a fellow third grader had no lasting impacts on me. I was not in a situation of crisis, and at that time he held no authority that could deprive me of basic and simple privileges. The refugees in these war-torn countries are not as fortunate as I was. This misconception and association of all Muslims to terrorists has prevented them from seeing safety from the actual terrorists. Under the Obama Administration, action was still being taken to allow a certain amount of the refugee population to settle in the United States and there had never been a threat to civilian safety, yet the Trump Administration seems to be deciding to end this policy and spread more discrimination. Limiting the human rights of thousands and thousands of people based on their religious affiliation is an action that was vowed not to recur since the conclusion of World War II, and as a community, as a nation, and as common, dignified people, we cannot allow for this religious suffering to happen again.
Works Cited
"America's Cultural Role in the World Today." Access, Cappelen Damn,
access-internationalvg2.cappelendamm.no/c951212/artikkel/vis.html?tid=385685.
Bower, Eve. "American Deaths in Terrorism vs. Gun Violence in One Graph." CNN, Cable News Network, 3 Oct. 2016,
www.cnn.com/2016/10/03/us/terrorism-gun-violence/index.html. "Containment and the Marshall Plan." Ushistory.org, Independence Hall Association, www.ushistory.org/us/52c.asp.
Gray, Alex. "The World's 10 Biggest Economies in 2017." World Economic Forum, World Economic Forum, 9 Mar. 2017,
www.weforum.org/agenda/2017/03/worlds-biggest-economies-in-2017/.
Gutoc, Abraham. "Subconscious Bigotry: When You Associate Muslims with Terrorism." Rappler,
www.rappler.com/views/imho/175668-subconscious-bigotry-muslims-terrorism.
"Identity and Immigration Status of 9/11 Terrorists." Federation for American Immigration Reform, Jan. 2011,
fairus.org/issue/national-security/identity-and-immigration-status-911-terrorists.
Lipka, Michael. "Muslims and Islam: Key Findings in the U.S. and around the World." Pew Research Center, 9 Aug. 2017,
www.pewresearch.org/fact-tank/2017/08/09/muslims-and-islam-key-findings-in-the-u-s-and-around-the-world/.
"Syrian Refugee Crisis: Facts, FAQs, and How to Help." World Vision, World Vision Inc., 6 Nov. 2017,
www.worldvision.org/refugees-news-stories/syria-refugee-crisis-war-facts.
Park, Haeyoun, and Larry Buchanan. "Refugees Entering the U.S. Already Face a Rigorous Vetting Process." The New York Times, The New York Times, 29 Jan. 2017, www.nytimes.com/interactive/2017/01/29/us/refugee-vetting-process.html.
Willingham, AJ, et al. "Chances of a Refugee Killing You – and Other Surprising Immigration Stats." CNN, Cable News Network, 6 Mar. 2017,
www.cnn.com/2017/01/30/politics/immigration-stats-by-the-numbers-trnd/index.html.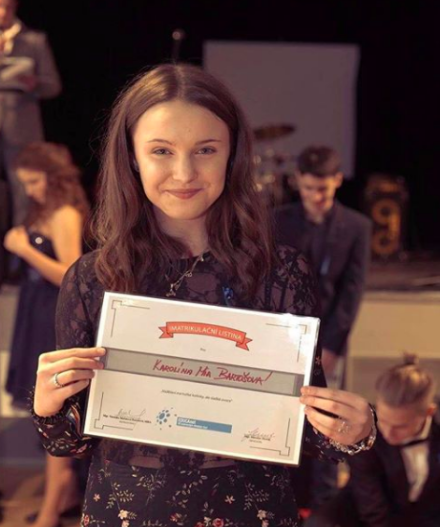 The "Us" And The "Them"
Karolína Mia Bartošová, EDUCAnet gymnazium, Prague, Czech Republic
I scroll through Facebook and rest my eyes on a post by HateFree Culture. "Myths and Facts: With Gypsies come only problems. They destroy houses, burn floors. They behave like animals!" I click on the article, listing everything that is wrong about this statement (stated by a person from my country, the Czech republic) and explaining how stereotypes are highly misleading. Kim Bogucki mentions in her amazing TED talk, "not every Mexican is undocumented, not every person of color is a criminal, not every white cop shoots people of color.." I click on Myths and Facts and am overwhelmed with similar hateful comments, in which the staff of HateFree explains why their hate is utterly unreasonable. Comments such as: "Gypsies don't want to adapt, they just want to take, take, take!" or "Gypsies have everything for free and live from the taxes we pay!" and sadly, many more.
Romani is an ethnic group, which had come to Europe in 14. century, however they originated in the Indian subcontinent. They developed a reputation of a nomadic lifestyle and a migratory ethnic.
---
"Us versus Them | Kim Bogucki | TEDxPennsylvaniaAvenue." Performance by Kim Bogucki,Youtube, 14 July 2015, www.youtube.com/watch?v=aevrVzymeOA&feature=youtu.be  Bradford, Alina. "Gypsy (Roma) Culture: Customs, Traditions & Beliefs." LiveScience, Purch, 1 May 2017, www.livescience.com/44512-gypsy-culture.html.
From a young age, most people in the Czech Republic are taught to respect others, no matter their skin color, religious affiliation or looks. Yet, whenever they have to walk past a Roma, they either cross the street, clutch their purses, reach for a pepper spray or at least quicken their pace. I believe no one is born racist, however somehow people still manage to develop a feeling of hate based on our fear towards a whole race, only judging from their skin color. Does this sound ridiculous? It does. Nevertheless, in my country, this is the reality and it is not discussed enough to prevent it from being an issue.
Upon arrival, my former English teacher who flew all the way from the USA, had to undergo a 'sensitivity training', as Romas aren't a problem in his country to adapt them to the poor situation in the Czech republic, personal experiences and movies had been played for the foreigners. I have never even talked about the issue in school, just until last year, as it is a very sensitive topic in the Czech republic and most people try to avoid it to prevent heated discussions. When my teacher opened the topic and waited for the class' reaction I waited as well what the others have to say. And everyone was quiet and didn't say a word. Just as the teacher took a deep breath to start a debate, a boy raised his hand. "I hate them." It struck me. Who is THEM? "Them" are the ones who aren't us. On the other hand, who are we? Who is "us"? Those are all questions lying behind the whole problem of racism. We tend to put people in boxes, sometimes even unintentionally. We divide people into certain groups, based on what is most often only a first glance. As described in a powerful video by TV2 Danmark, "people see themselves as a part of a group of other people, depending on a common trait they share, it might be religion, age, hair color, social status or the color of their skin". Most people do not bother to dig deeper and find common hobbies or traits in the people who aren"t the comfortable and comforting "us". Furthermore, Roma people are not only labeled as "them" and only rarely accepted as "us", they are also put in a pigeonhole according to mean comments (not just online), disregarding stereotypes and inappropriate jokes. This results in what is considered to be almost "general knowledge": All Gypsies are thieves, thugs, bullies, rapists…This not only can not be considered a fact. This also, and most of all, promotes fear, violence and most of all, racism.
Another example of this is what I've seen only a few days ago; a harmless post by a community on Facebook called Psí štěstí (Dog's luck), which shares pictures of dogs looking for a new home for various reasons. It was about a dog called Bobík, who was taken away from a Roma family, which supposedly wasn't able to take care of him. I listed through the comments and found numerous negative, rude comments such as: "I wouldn't even give a rat to them (Roma's)" or "I wouldn't trust them to take care of a Tamagotchi." Those were comments left on a post about a puppy looking for a new home. Those were comments by real adult people, who might even have  children.
---
Barnes, Z. (2017, August 31). Email interview
"TV 2 | All That We Share." TV 2 | All That We Share, TV2Danmark, 27 Jan. 2017, www.youtube.com/watch?v=jD8tjhVO1Tc.
Psí štěstí, 18 Nov. 2017, Facebook status update, Retrieved from https://www.facebook.com/psistesti.cz/posts/1951375305184122 (The comments were deleted by the Facebook page, a screenshot will be enclosed on the last page of this essay.)
I am getting on a bus and as the doors are closing, a group of guys rushes in, pushing me onto the people already standing on the bus. I am guessing they might be a bit older than me, perhaps 18 years old. They don't attempt an apology and so I take a deep breath and let it go. One stop later, two of the boys start shouting rude words, exclaiming, laughing and bumping into everyone around them as the bus takes a sharp right turn. I take out my headphones and look the same direction as them. Two small Roma boys, probably not older than 12 or 13 are standing at the opposite side of the bus, holding onto the poles and talking quietly. I hear the white boys next to me shout: "Hey, Gypsies, wanna take my wallet straight away or do you want to kill me first?" I look at the two little boys. They lower their heads, staring into the ground. The bus is full of people and I look around for someone to stand up for them. But no one does. Some people smirk, some just stare into the ground. And I don't do anything myself. I feel alone despite being considered by most people on the bus as a part of 'us'. And the two Romas are 'them'. I ask myself why haven't I done something. I must say I was worried I might fall out of the comfortable 'us' box, become a part of 'them' and get in trouble. I was weak because I didn't feel support from the others on the bus. And that needs to change. Racism should be a thoroughly discussed topic in all Czech schools, televisions, on social media and in newspaper, so that the ones who are scared to help, would gather all the needed courage to stand up to racism. I keep replaying that moment in my mind. And I will be for a long time, until racism towards the Romas will not be a problem in my country. However that will not happen by itself, it needs help from us, us people in general, to realize that in the end, we are all humans.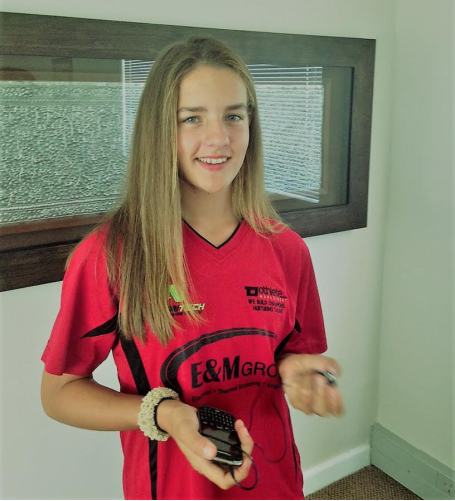 Ubuntu1, भाईबंदी, Kameraadskap, اد ن سالح ال ,Comeradeship…
By Soleil Botha, Collegiate Girl H.S., Port Elizabeth, South Africa
Michael Onyebuchi Eze stated, "A person is a person through other people' strikes an affirmation of one's humanity through recognition of an 'other' in his or her uniqueness and difference. Humanity is a quality we owe to each other. And if we belong to each other, we participate in our creations: we are because you are, and since you are, definitely I am.".
"To deny human rights is to challenge their very humanity". Behind every human right there is story and behind every story a struggle. Each human right I inherited was not safeguarded by a police force but by the corpses on the Soweto streets2, each human right that protects me today was not publicized in the speeches of the prime ministers but by the mouths of the malnourished and each human right that allows me to prosper was not created in committee meetings in parliaments but around a fire in a rural reserves. This is the story of South Africa.
The rebirth of the new South African identity in 1994 was revolutionary but as with the trudging evolution of any new born it came with unforeseen adversities. In the dawn of a new nation the process started with an uncoordinated crawl as it commenced in exploring the uncharted fields of freedom and democracy. Today the toddler has started to speak his first words of equity. However, because the rainbow nation is an offspring of a notorious political, military, economic and social system orchestrated to deny human rights on the basis of race thus due Apartheid we have inherited the Sins of our fathers as the scars inflected during the previous decade still runs deep throughout the land. This sinister system which promoted social engineering resulted in South Africa being one of the most unequal countries in the world today there for the composition of the of the sectors of poverty, unemployment, vulnerability and discrimination coincide with race thus the biggest infringed human right in South Africa is the right to equality3., Gail Smith ,Spokesperson of the South African Rights Commission, reported, "Since 2012, the number one human right violation in South Africa has been around the right to equality."
The government's policies try to rectify the problems of the past instead of providing a long-term solution to the present. On paper human rights have been documented in our constitution and has granted to all but on the streets these rights have lost some of its value. The South African government's commitment to human rights remains in question as the past few years the eroded effort led the free generation of today asking for the refund for the dreams their parents were sold in 1994.
The rainbow nation was an abstract, idealistic and fictitious notion created a society of nominal equals. To our parent not having to carry a dompass4 or bow to the white baas5 was seen as progress or at least it was better than the beatings, rapes and massacres on yesterday's streets. In the words of Malcom X6, "If you stick the knife nine inches into my back and pull it out three inches that is not progress. We still have a knife in our back."
How is this freedom when the face of poverty today is still that of the victims of Apartheid? The configuration of the gentry has been altered but the configuration of the lower classes has been preserved.
The poor cannot feed their children a vote, today's free feet cannot visit their ancestors land without being deemed trespassers7 and beggars have earned the right qualifications but are born the wrong race8.
23 years prior to Apartheid9 and inequality with regards to race, religion, caste, colour and gender are still evident.
Race inequality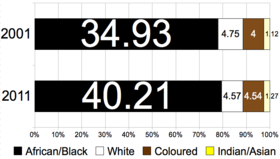 Legislation cannot change a country's tolerance towards racism but rather a change in heart. Markiana Massacre and the various xenophobic attacks are testaments of a bitter reality: human rights are contextualised.
The Markiana Massacre of August 2012, began with a protest against poor wages and 34 slaughtered platinum miners later police brutality was declared. Police officers received a slap on the wrist before returning to office. Police officers , partially white, was criticised of being deemed above the law. The Commission criticised the mining union for not resolving the dispute over increase in wages and better accommodation. There was no protection for the poor black working class.
Conflict was not exclusive between different local groups in South Africa but also between groups of different countries. Xenophobic10 attacks in April 2015, led to thousands of foreign nationals' shops being looted and their families assaulted KwaZulu Natal. The victims of this prejudice were Zimbabwe and Somalia. The police force arrested but never successfully prosecuted the instigators neither did they publicly condemn provocative comments made by traditional leaders and government officials who promoted this xenophobic movement.
Income inequality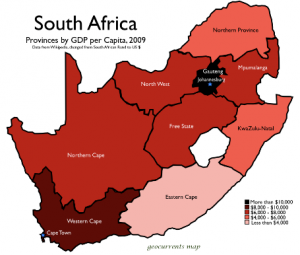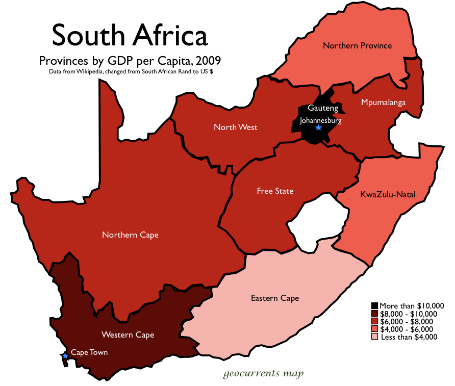 Severity of income inequality by country as measured by the Gini coefficient
South Africa has one of the most unequal income growth and distributions on the planet with 60% of the people earning less than R42, 000 per annum whereas 2.2% of the people has an income exceeding R360, 000 per annum. Poverty is still largely experienced by the black population as they make up 90% of the impoverished class whislt being 80% of the total population make up thus poverty coincides with race.
The number of people living on less than US$1 from day-to-day has doubled in from 2 million to 4 million in the last decade. The government issued welfare grants as a shortterm solution to keep the uprisings at bay however failed to create a sustainable system for South Africa were all can experience economic independence and share in the country's wealth where the previously disadvantaged can become entrepreneurs, captains of the economy and business owners.
Inequality is the roots of all problems thus economic salvation can be stimulated once the income gap is rectified through a change in attitude and application towards government policies.
Land distribution inequality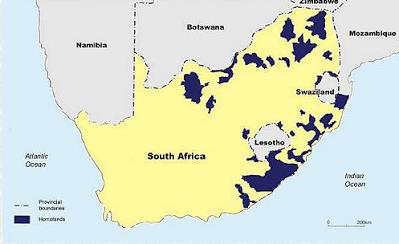 Homelands created during Apartheid indicate in dark blue
As of 2006, 70% of the land is in the hands of 8.4% of the population, the whites. This form inequality was the offspring of the 1913 Land Act that stated that Africans could only own land in reserves where the land was infertile, flood-prone and undesirable. This meant that 80% of the population lived on 7% of the land. Thousands were displaced and forcibly removed from their land without compensation. The government strived to return the land to many black Africans but in recent years the effort has become eroded.
Gender inequality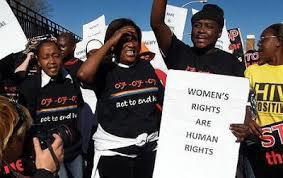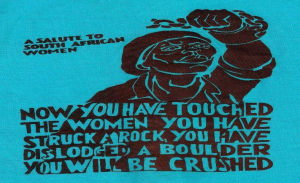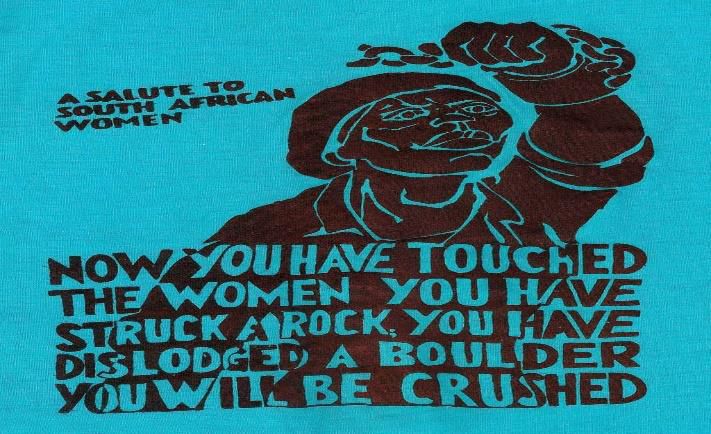 Today, South Africa women are not benefitting from the laws promoting gender equality. This is in part caused by gender-based violence and the culture of many ethnic groups which promote patriarchy, according to the Commission for Gender Equality. KPMG, the acclaimed finance company, reported in 2014 that gender-based violence against women is high across all racial and economic demographics in South Africa. The study further states that the female homicide rate in 2009 was five times the global average.
The ability of women to claim land entitlements are depend, the goodwill of male partners and relatives. Many women partake in labour including chores, child bearing and rearing, which is not accounted for in national statistics and unpaid thus many remain outside the formal economy. Gender inequalities is inherited in households consequently it spread to gender inequality in the workplace. Women have a lower access to forms of paid employment, lower incomes and less job benefits and less job security than men do. Women constitute 30% of the members of parliament. 77% of women earn same as male counterparts, according to 2010 figures from Statistics South Africa.
Gender inequality stimulates a rape custom. United Nations reported that of all the sexual offences documented in South only 6% of these led to convictions There are few support structures for victims of rape. Organisation for Economic Co-operation and Development (OECD) graded South Africa 90th out of 148 nations on the gender index.
Exorcizing the culture of the exploitation and oppression women is vital in order for the prosperity of my country.
Women have a right to a wage which sustains a dignified livelihood and the rights to capitalise on education, training, and equal opportunities. Christopher Hitchens, wrote: "The only known cure for poverty that has ever worked is the empowerment of women."
Religion inequality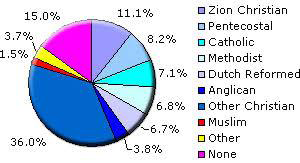 South Africa is a secular state, with freedom of religion documented in the Constitution. Section 15 of the Constitution states that religious observances are permitted in public schools provided they are conducted on an equitable basis which acknowledges religious diversity and attendance is free and voluntary however some religions are more promoted than others.
The post-apartheid South Africa's calendar of public holidays still celebrates Christian concepts for example Good Friday and Christmas Day. The CRL Rights Commission held public hearings in June and July 2012 for a review of public holidays following the rise in complaints from minority groups about discrimination against their religion not being recognised by the public. In another case, the Constitutional Court found that Durban Girls' High School unfairly discriminated against a Hindu schoolgirl by not permitting her to wear a nose stud.
Culture inequality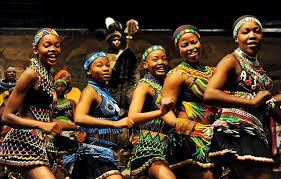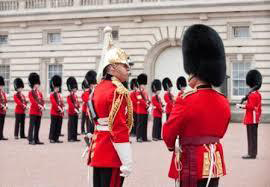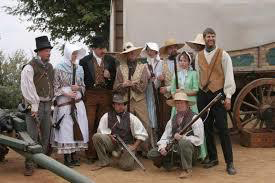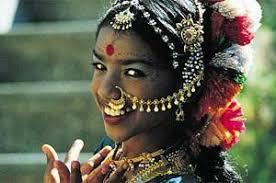 Many who dismiss being labelled a racist have the misconception that racism is characterised by active, violent and discriminatory acts rather than benign actions or something as simple as a mentality. Although discrimination has been legislated away on paper, it has not been erased from many' s psyche. Whites who oppose affirmative action today forget that apartheid was an affirmative action on the largest scale in history.
South Africans have assimilated into a Western culture thus lack the authenticities of their ancestors. South African's were not rewarded due to their cultural differences but on how well they adapted to foreigner's. With the recent birth of an African Renaissance, many criticised that certain cultures were valued more than others since colonial elements as well as the whites government of Apartheid imposed their culture in the form of the names of various streets, suburbs and cities as well as the establishment of various statues which celebrate the early pioneers of their culture. This has sparked a recent 'cleansing' movement in which many colonial statues were vandalised by non-white youths in attempt to have them removed.
In conclusion accepting culture is not only recognising the external manifestations of culture like food and dress of a particular peoples but also accepting their psyche.
Inequality in facilities in 2017
The access to basic services is are still skewed in racial, gender and geographic terms. These trends clearly reflect inherited apartheid inequalities. This crime against humanity was the systematic exploitation of resources such as land, minerals, wealth and labour by the minority white at the expense of the black majority.
| | | |
| --- | --- | --- |
| Access to | Whites | Blacks |
| Running water on property | 87,2% | 51.7% |
| Telephone | 95.4% | 31.1% |
| Flush toilet | 98.7% | 41.9% |
| Refuse removal | 99.5% | 45.3% |
| Electricity | 96.6% | 39.3% |
| Radios | 94.7% | 68.7% |
| Refrigerator | 97.6% | 40% |
| Television | 92.6% | 44.2% |
| Unemployment |  4.1% | 28.1% |
Distrubution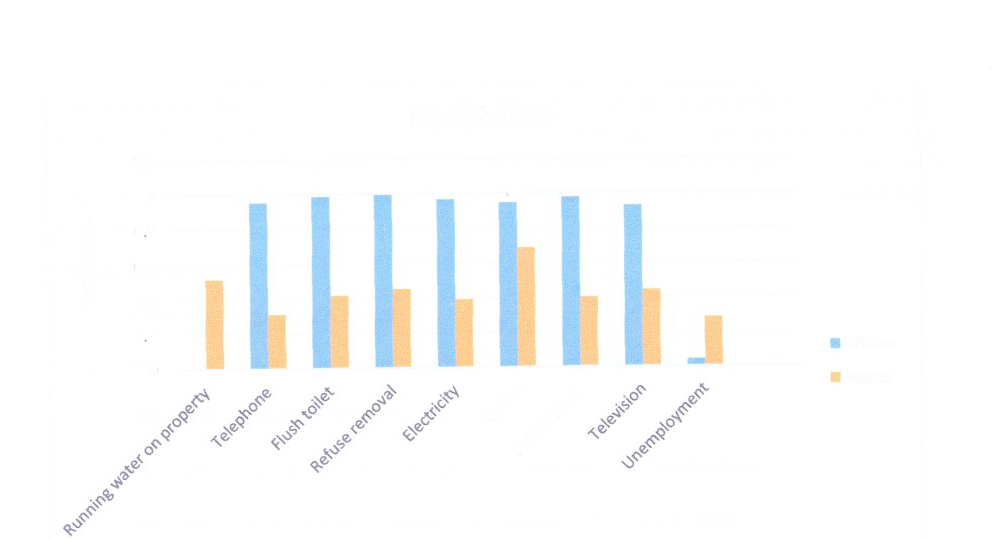 Unemployment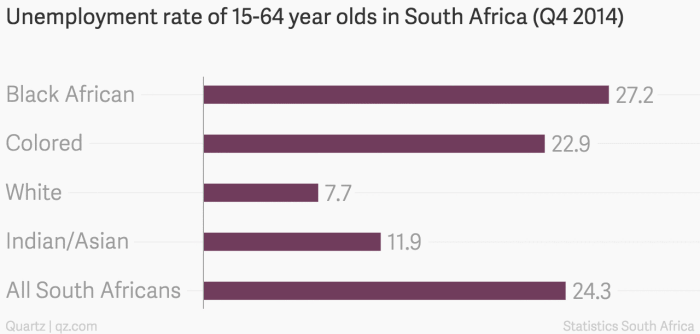 Unskilled non-whites make up 90% of the unemployed sector but 80% of the population. Senior management posts are still painted lily white, non-whites are underrepresented in virtually every sector of the economy and non-whites receive less job security, job benefits and pay.
Conclusion
The triumph over inequality may not be witnessed by the generations of this epoch as a nation at war with itself is one of the poorest nations in the world. A countless number of South Africans are still living in dehumanising situations in a land where the fat cats get fatter and the vagrant's thin cans emptier as many forget that human rights are interdependent and interlinked without it society ceases to exist. Rejecting equality is not disregarding Mandela, Sisulu or Mbeki's efforts in the struggle but it becomes a denial of humanity to all. An individual's freedom to equality should never be compromised neither prioritised over another's.
Tomorrow the weak will still be neglected, the doors of education will be closed for money is the key, the public purse will become the corrupt's purse, tyrants will still sit on our thrones and cabinet ministers will be coordinated like chess pieces to fasten its grip around the staff. Today inequality is an obstacle that lies in our path to opulence and social cohesion.
FOOTNOTES:
1 Ubuntu (Zulu pronunciation: [ùɓúnt'ù]) is a Nguni Bantu term translated as "humanity towards others", and "the belief in a universal bond of sharing that connects all humanity".
2 Sharpeville massacre in Soweto in 1960 where the police shot dead 69 antiapartheid demonstrators who protested against the crooked Bantu Education system. It was a major turning point in the struggle against the White superiority.
3 Universal Declaration of Human Rights Article 1; "All human beings are born free and equal in dignity and rights."
4 A term translated to "dumb pass" created to show resistance towards the pass laws created by the Apartheid government in which non-whites' movement was restricted across South Africa.
5 Translated into boss in English
6 Malcolm X (1925–1965) was an African-American human rights activist.
7 White colonial land dispossession enabled by the Native Land Act in 1913 took land away from any member of an aboriginal race or tribe of Africa. There was a prohibition imposed on natives from buying or hiring land in 93% of South Africa. As a result many natives lost land they inherited from their ancestors.
8 Non-whites have now more than ever before received the best opportunities to further their education and skills yet they whites still get preference in employment and non-whites under represent in the workplace despite various government policies that rectify the past.
9 Apartheid denied land ownership, franchise and freedom of movement of non-white South Africans.
10 Xenophobia is the dislike and distrust of foreigners
Bibliography
· www.statssa.gov.za/?cat=22
· https://africacheck.org/factsheets/factsheet-inequality-south-african-cities/
· https://mg.co.za/tag/rhodesmustfall
· www.sahistory.org.za › Politics & Society › Contemporary South Africa
· www.sahistory.org.za/topic/sharpeville-massacre-21-march-1960
· https://tradingeconomics.com/south-africa/unemployment-rate
· https://adrianfrith.com/dot-maps/
· www.ngopulse.org/article/inequality-south-africa
· https://www.iol.co.za/mercury/news/single-religion-schools-unlawful-10019675
· U.S Department of State. "The End of Apartheid". usa.gov.
· "The World Transformed, 1945 to the Present – Paperback – Michael H. Hunt – Oxford University Press"
· "Race in South Africa: Still an Issue". The Economist. 4 February 2012.
· "South Africa's Population". southafrica.info. Retrieved 25 November 2013.
· Durrheim, K (2011). "Race Trouble: Race, Identity, and Inequality in Post-Apartheid South Africa". Theory and Psychology.
· "United Nations report highlights growing inequality in South Africa". World Socialist Website. 21 May 2004.
· Bhorat, H (19 July 2013). "Economic inequality is a major obstacle". The New York Times. · Klein, Naomi (2007). Democracy Born In Chains: South Africa's
Constricted Freedom. Henry Holt and Company.
· Atauhene, B (2011). "South Africa's Land Reform Crisis: Eliminating the Legacy of Apartheid".
· Klein, Naomi (2007). Democracy Born in Chains: South Africa's Constricting Freedom.
· Mpehle, Z (September 2011). "Black Economic Empowerment in South Africa: Reality or Illusion?".
· https://www.pastemagazine.com/articles/2016/07/and-why-shouldnt-black-america-revolt.html
· sahrc.org.za
· http://www.artnews.com/2006/10/01/a-knife-in-our-back/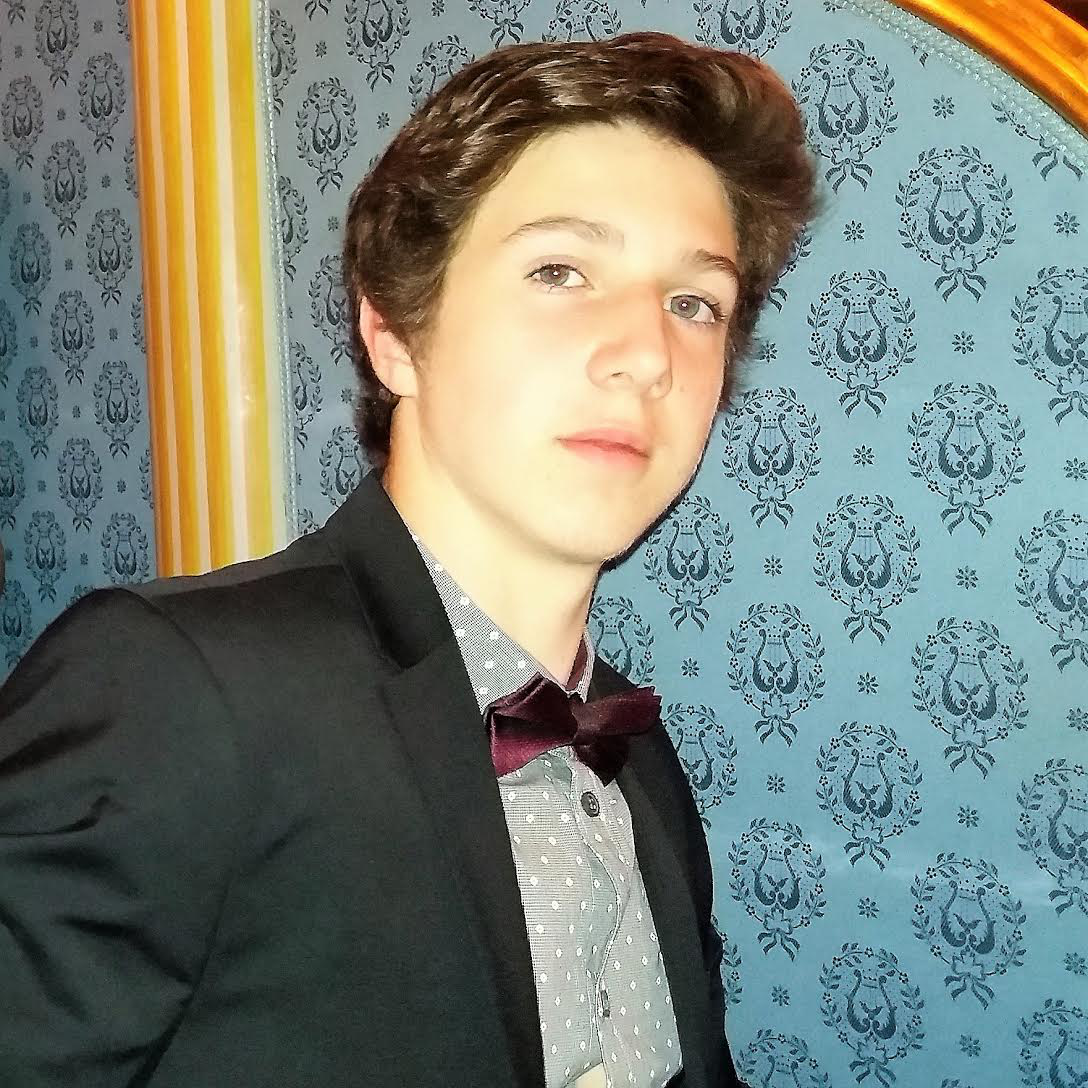 IS EVERYBODY EQUAL?
Kilian Marques, Gymnazium Jana Palacha, Prague, Czech Republic
Kilan Marques, Czech Republic.  Roma.  Is Everybody Equal? "Why are the Czech people so hateful towards the Roma?"  The main reason is the Roma are well educated and do not have jobs. "I too believe that the Czech Republic will have a Roma one day!"  [3.5, 3]
In this essay, I would like to draw attention to the violation of Human Rights of the Roma community in the Czech Republic. The Roma, known as Gypsies, have been in our country for many centuries. They came to Europe from India around the 12th century.  They share a different language and culture than the majority of Czech people and they have a darker skin.  Many times I have encountered racist comments against Roma people. Most people in our country think that the Roma are dangerous, only steal and do not want to work. The Czechs are overprotective of their country and much closed to themselves. Accepting other cultures is very difficult for the Czechs. That is probably because they do not have the ocean and have been isolated by the mountains.
The fact is that a few times, my friends and I did not have a nice experience with the Roma boys. We were playing soccer in a public field and they came and wanted to join the game, which we welcomed because we needed more players. However, after we scored and they started losing, they became vulgar and aggressive.  I think they probably feel inferior because they don´t train in soccer teams like us. The reason they don´t is that their parents do not have money to pay the fees and also that soccer clubs don't want to enroll them. There was even one Roma soccer club in the town of Decin (town in the north of the Czech Republic), but no other teams wanted to play with them. It was documented in a film called FC Roma. The whole case became such a scandal that ambassadors of various countries in the Czech Republic formed a team and went to Decin to play with them. Why is this happening? Why are the Czech people so hateful towards the Roma?
I think that the main reason is the lack of education amongst the Roma community. As a result, they cannot find work because they do not have any qualifications and no one wants to employ them. Roma people are not represented in the Czech society. There are no Roma teachers, policemen, businessmen, managers, shop keepers or doctors. They do not have any education because for several generations, they have been continuously placed in special schools designed for children with mental disabilities. After a few decades, more than a third of pupils in special schools for mental disabilities were Roma, which became strange to many human rights watchers and activists all around the world. Lawyers from the Open Society Justice Initiative started to investigate this. They came to Ostrava and started interviewing Roma families and gathering data. After several months of research they filed a lawsuit against the Czech Republic at the European Court of Human Rights. Finally, the ruling over the D.H. and others against the Czech Republic case came out on November 13, 2007. The Roma families won! Or did they? Since then, the Czech Republic is obliged to end the discrimination.  It has been ten years now, however, the situation is pretty much the same. That means the steps and measures that the Ministry of Education has taken so far are not effective.
So what should the Czech Republic do? I thought about this for some time and have a few ideas how to improve their situation. The first thing I would do is to place two or three Roma children into every classroom of a public kindergarten and elementary school. The problem is that if a classroom or a school starts having a little bit more Roma students than the non-Roma, the Czech parents start complaining, being racist and taking their children away to another school. As a result, the school ends up with a 100 % enrollment of Roma pupils. We have 80 of such schools in the Czech Republic. The problem begins when there is a class with a majority of Czech, white students. There are two reasons why Roma students would start fighting: the first is because they often experience violence at home since their parents are not educated and cannot discipline their children in a non-violent way; the second reason is that when there is a bigger group of Roma kids, they have enough confidence to start a fight.  That´s why I suggest to keep the numbers of Roma in each class limited and they would have to adapt to more peaceful way of interactions.  They would make friends with non-Roma kids and, after school, they could go to their homes and see how they live. They would have an example of various jobs their parents do and hobbies as well. If this measure would be implemented, these two or three Roma kids would grow up in this integrated environment and would be able to get a higher education, find a good job and not live in poverty as their parents. They would raise their children in a better environment than the one their parents grew up in. More and more Roma kids would start living in this more educated and peaceful environment, so the crime amongst Roma would decrease. That would help to improve the image of the Roma community in the society and the relationships with the majority of Czechs.
I believe that after a few generations of successful integration of Roma into the Czech schools, the Roma will become a natural part of our society. They will contribute to our country with their skills and wits. Similarly in the United States, the African American community was oppressed by the whites for centuries and managed to break the vicious circle of poverty and discrimination. These changes came about as a result of similar government interventions, some of them quite controversial like busing, where children were moved around from districts in order to create a more integrated school, or positive discrimination, where minorities were given preferential help when applying to universities or professional jobs. The biggest achievement of the human rights struggle in America was the election of the first African American president Barack Obama in 2008. And I too believe, that the Czech Republic will have a Roma president one day!
References
https://www.youtube.com/watch?v=Q6wSLfGBVGY
https://hbogo.cz/filmy/fc-roma
http://www.romea.cz/en/news/czech/czech-republic-romani-footballers-play-embassy-employees
http://www.errc.org/article/dh-and-others-v-the-czech-republic/3559
https://www.opensocietyfoundations.org/litigation/dh-and-others-v-czech-republic
http://scholarlycommons.law.northwestern.edu/cgi/viewcontent.cgi?article=1084&context=njihr
https://www.opensocietyfoundations.org/press-releases/czech-government-flouts-court-ruling-roma-education
https://www.opensocietyfoundations.org/voices/inclusive-education-reform-presents-litmus-test-czech-republic
https://learning.blogs.nytimes.com/2012/04/20/april-20-1971-supreme-court-rules-that-busing-can-be-used-to-integrate-schools/
http://www.romea.cz/en/features-and-commentary/is-impunity-ending-for-ethnic-discrimination-in-the-czech-schools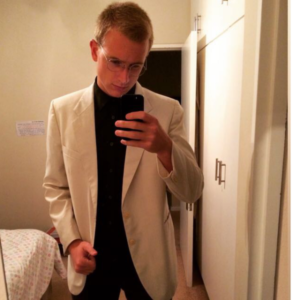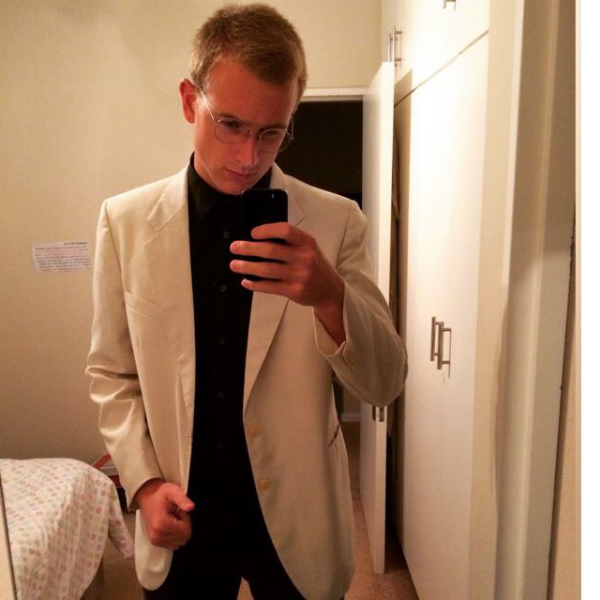 SIMULTANEOUS INEQUALITIES
By Mika Schubert, Wynberg Boys' H.S., Cape Town, South Africa
In my opinion, equality is the most violated human right in South Africa. As expressed by Gandhi, "No two leaves are alike, and yet there is no antagonism between them or between the branches on which they grow." Much like the leaves, as humans, we each have our own uniqueness, but we are all the same species. Yet there is clear antagonism and inequality that is prevalent in society. This is not natural and may be perceived as taught behavior.
These taught inequalities, specifically in the forms of gender inequality, racism and socio-economic status will be the focus of my discussion. I will also discuss possible solutions which, I believe, should start at the root of the problem – education, namely, constructive education. If we start teaching different perspectives and allowing freedom of thought, it could be the solution. If ideas that represent inequality can be untaught, just as it was taught, we could replace inequality with ideas of equality.
The Bill of Rights dictates that all humans must be treated with dignity. According to Merriam Webster, "dignity" is the state or quality of being worthy of honor or respect. Prejudice has many forms and is undoubtedly a violation of dignity. One of the most prevalent forms of prejudice in South Africa is racism.
With a long history stemming from the Apartheid regime, racism has reached a dire situation in South Africa. In some cases, racism is displayed openly, while in other cases, racism is ignorantly displayed in a covert manner. Dr Jonathan Jansen made a great example of how racism is 'hiding in plain sight' with a Facebook post on the 23 of October stating, "Here is one of those irritating habits of white South African men. He greets everyone at the table as 'Mr' this or 'Dr' that. He then sees you, the only black person at the table, does not know you, and starts "hello my friend". First, I am not your friend. Second, where did you learn to stoop?" (2017).
Despite obvious physical experiences of racism, I believe that Dr Jansen might have experienced the worst, and easiest form of racism – from the media. It is worth noting that he posted this post on Facebook and it is on these social media platforms that white privilege and racist comments can thrive openly and subtly without repercussions. The free and non-regulated nature of these networks often results in posts of undignified comments with racial undertones.
With racism on the forefront of inequality in our country, the lack of diversity is rife. South Africa has made good progress with how people of color (POC) are included on television and the media. However, when discussing this issue with fellow students, I came to realize that the writer's rooms, boardrooms and executives of these media outlets are still majority white males. Taking us two steps back from achieving a diverse and equal society. It is impossible for it to be equal if all races aren't equally represented in every facet of society. A diverse array of cultures and ideas cannot be represented through the media if the people at the top aren't a diverse group themselves. Race, gender, sexuality and religion all need to be represented.
In a recent study, it was found that "Since 2012, the number one human rights violation in South Africa was inequality.  Citing cases which involve the 'K' word and other derogatory comments with racial undertones such as 'baboon' or 'monkey'" (Smith, 2017). These unacceptable words are still evident in today's society.
However, racism can be overcome by the people of this country but a large amount of acknowledgement needs to take place. Mindsets need to grow. As the South African Rights Commissioner posits "I think that we can make as many laws as we want to, but if we do not have a change of heart and mind, laws do not really make an impact", (Smith: 2017). Her solution is that people go to her website (www.sahrc.org.za) and make the 'anti-racism' pledge in order to begin the end of racism.
This great initiative, started by Smith, invites people to make a pledge to themselves and fellow South Africans, in an attempt to eradicate the South African mindset of keeping racism subdued. Smith continues by explaining that, "South Africans are fundamentally good people; most South Africans want us to be a nation; want us to move beyond our racial past. It shows that there is hope for the future" (2017). This is highly relevant and is a thought that many South Africans, who I have discussed this issue with, have attached to their 'Rainbow Nation'.
Furthermore, South Africa and its people have to acknowledge the immense damage that Apartheid caused. As with many things, acknowledging that there is a problem is a step in the right direction. Mindsets need to be changed and attitudes around maintaining the power struggle within these racial paradigms need to be addressed. The sooner we acknowledge that we are all human, no matter the race we were born with, the sooner we can start repairing the inequalities of race.
The second form of inequality I wish to address is socio-economic status. A socio-economic status (SES) is what sets many South Africans apart and has caused inequality within the classes (among different genders, cultures and races). Karl Marx explains how the 'proletariat' and the 'bourgeoisie' were not 'classes', but in fact, merely occupations (Loberfeld: 2004). If we measure occupation through class it would exclude more than half the country due to unemployment. Therefore, labelling people with no job, 'classless'. It's bad enough not to have created jobs for 50% of the country, but to discard them from society by not including them in any class is a horrendous inequality in itself.
Lower-income areas, such as Nyanga, also house the majority of unemployed people in South Africa.  It perpetuates the desperation, resulting in gang-related crimes. In July 2017, it was reported that the crime was at an all-time high (Evans, 2017). With no real improvement since the 2012 census, where Nyanga proved to be the murder capital of South Africa. There were 281 registered deaths in 2016/2017. This equates to over five murders a week. Five lives that had a right to live. The right that could have been conserved had they had jobs, or any income, or an equal opportunity.
---
A word which represents the horrible manner in which the Apartheid regime treated black people in South Africa. The "K" word, similar to the American "N" word, is a derogatory slang word created by racists and was an accepted term during Apartheid that described "black" or "African" people.
A well-known revolutionary Socialist – His work in economics laid the basis for much of the current understanding of labour and its relation to capital, and subsequent economic thought.
Nyanga is one of the oldest black townships/informal settlements in Cape Town, South Africa. It was established as a result of the migrant labour system. In 1948 black migrants were forced to settle in Nyanga as Langa (also a township) became too small. Nyanga is one of the poorest and most dangerous parts of Cape Town.
These lives could have been harnessed positively, but instead, were discarded on a weekly basis. The census also highlighted how Nyanga had 16 times more murders per 100 000 people compared to Camps Bay. Camps Bay had seven times more police personnel per 100 000 people than Nyanga. This is not the only case where SAPS have prioritized rich and middle-class white areas over poor black communities. Reiterating how absolutely appalling the people who should be caring and looking after South African citizens are neglecting their people daily. A simple solution might be to redistribute SAPS officers according to the numbers needed in specific and key areas like Nyanga for example.
It is an offence to any humans' rights to be treated the way that people were treated under the Apartheid regime. The level of discrimination was unthinkable (although, not entirely as they thought of it and went through with it). It did not consider human dignity whatsoever, but rather 'white human dignity'.  The majority of the POC in South Africa fall under the low SES bracket. 27.9% of black African people were unemployed in comparison to 7% of white people.
Due to the Apartheid regime, most POC in South Africa were forced into informal settlements, classifying them as lower-class or at most, middle-class citizens. This is not, and will never be an excuse to continue this mindset that POC living in informal settlements are lower or middle-class citizens.
Apartheid was not just a political system nor an economic system, it was also a social system in which people's dignity was impugned with regularity which was protected by the law. People in South Africa are still being treated in the same way as they were being treated under the Apartheid regime. This fact is horrifying! Now, not only are people being treated unequally, they are being victimized purely because of their socio-economic status. This is a violation of their human right because it is reminiscent of dishonorable behavior and it must stop! In an attempt to fix this, the South African government have to address the structural poverty and the socio-economic status issues that are causing inequality. Without a big, effective reform from the whole country, it will be difficult for South Africans to live in a society in which we all are free and equal.
Society is difficult for people to live in. It is particularly difficult for people that have female features. I don't use the word 'women' or 'men' because it would be ignoring the fact that there are many different genders. Schooling systems have continually ingrained into us the idea that there are only two gender binaries in the world: 'Man' and 'woman'; 'boy' and 'girl'. It is extremely clear that that is not the case worldwide. There are a number of genders all over the world and before I begin my discussion on gender inequality, I wanted to acknowledge this. For my discussion, I will use the words 'woman/women' when discussing a female who is born as and identifies as a female gender.
Women in the workplace are currently put in a lower SES than men. SAStats confirmed that there is a 27% wage gap between men and women (2017) violating all women's rights to dignity and equality. Proving that, in the workplace, women aren't treated the same and are often underestimated (and therefore underpaid) for their work.
---
a middle and high-class white area
The latest employment statistics from Statistics South Africa (Stats SA) from April to June 2015.
Men get treated with more dignity than women as men's opinions and feelings get more credit. Men's ideas are seen, by society, to be more accountable due to the patriarchal mindset that South Africa still possesses. This mindset creates conflict between genders and propagates gender inequality.
In other countries, women are discriminated by law. In Saudi Arabia, women are forbidden to drive or even ride bicycles, while in other countries, women's faces covered in acid because they did not wear their traditional Muslim burqa (Rushfan, 2008). In Israel, if a Jewish woman wants a divorce, she needs to gain permission from her husband, regardless of whether he wants the divorce or not. These legal discriminations undermine women's full personhood and equal participation in society, putting them at an increased risk for violence.
These unequal legal rights equate to unequal social and domestic rights. "Spousal rape has not been criminalized; husbands have an absolute right to their wives' bodies at all times. Penal codes in several countries in the region (middle east) also contain provisions that authorize the police and judges to drop charges against a rapist if he agrees to marry his victim" (Rushfan, 2008). These laws, clearly stripping women of their human rights, fortify male power.
Many different cultures possess gender inequalities that are embedded in their values. When discussing isiZulu beliefs with my friends who are familiar with that culture, I was informed that women are expected to be the husband's slave. This behavior is then seen as acceptable due to the "cultural norms" that it possesses.
Gender inequality not only makes people feel lesser while denying their right to dignity, it also exploits them. Companies make massive profits off of women's natural biology, menstruation. When discussing this issue with friends, I found out just how expensive feminine hygiene products are. On the other hand, we have free Choice condoms given out at many toilets. The fact is, women have no say with their periods, yet they have one every month. Yes, contraceptives and safety are important issues. However, having sex is a choice. Periods are not a choice, yet they cost women so much.
Apart from the money spent each month, many girls pay for their periods heavily in the form of missed school days and academic exclusions. This situation has been swept under the rug because it doesn't directly affect men. As humans, we need to educate ourselves about injustices and do something about it. Not only with gender inequalities between the male/female binaries, but inclusive of all genders.
The entire LGBTQQIP2SAA community faces discrimination against their right to equality. It is important to note that they have in no way instigated the immense backlash and daily discrimination that they are going through. "55% of people who are LGBTQQIP2SAA live in fear of being discriminated against in our country (South Africa)" (2016). This holds true for anyone discriminated against.
 The reality is that society has been living with a patriarchal mindset for so long, that people perceive inequalities as normality. Inequalities are not normal. Poverty is not normal. These are taught inequalities that are rife in society: racism, socio-economic status and gender inequality are the most important issues that need to be addressed. This needs to be done through constructive education. Not by teaching what is wrong or right, but by teaching the consequences
---
 Lesbian, Gay, Bisexual, Transgender, Queer, Questioning, Intersex, Pansexual, 2S, Asexual, Ally.
of actions and letting people, especially children, learn how to formulate their own opinions. In conjunction with those 'teachings', it will be beneficial to unteach mindsets that insinuate inequality of all forms.
Humans are like leaves, and the tree is like humanity. We each have a role to play in order to make our tree grow. It is the job of the entire human race to treat everyone equally ensuring that our tree grows to its full potential and that there aren't leaves left to fight on the ground.
Evans, J. Nyanga murder rate still on the up. https://www.news24.com/SouthAfrica/News/nyanga-murder-rate-still-on-the-up-20170728
Gandhi, M. 2000. The Collected Works of Mahatma Gandhi. (v.93) Publications Division, Ministry of Information and Broadcasting, Government of India.
Herald Live. 2016. http://www.heraldlive.co.za/news/2016/11/29/majority-lgbt-south-africans-live-fear-discrimination/
Jansen, J. 2017. Facebook Post (23 October)
Loberfeld, B. 2004. Social Justice: Code for Communism. http://archive.frontpagemag.com/Printable.aspx?ArtId=13978
Merriam-Webster. 2017. https://www.merriam-webster.com/dictionary/dignity.
Rushfan, 2008. 10 Extreme Examples of Gender Inequality. Listverse Ltd. http://listverse.com/2008/11/20/10-extreme-examples-of-gender-inequality/
SA STATS. 2017. http://www.statssa.gov.za/publications/Report-02-11-02/Report-02-11-022015.pdf#page=167
Smith, G. 2017. www.sahrc.org.za
2018
This year the question high school students in the U.S. were asked to address was:
The American Civil Liberties Union (ACLU) claims: "U.S. government policies continue to sanction human rights violations against immigrants." Do you think the ACLU is right? If so what policies, laws or other factors (political, economic, cultural, etc.) are responsible for the violations and what actions should be employed to end them? If you think the ACLU is wrong explain why it is wrong.
47 students from 19 High Schools in 12 states (CT, IL, IN, MD, MI, MS, NJ, NV, NY, OR, TN, TX) participated in the contest for students in the U.S.
The question high school students from other countries were asked to address was :
December 10, 2018 will be the 70th anniversary of the adoption of the Universal Declaration of Human Rights by the General Assembly of the United Nations. Yet, in a recent article Samuel Moyn, the author of The Last Utopia: Human Rights in History wrote: "The human rights movement, like the world it monitors, is in crisis: After decades of gains, nearly every country seems to be backsliding." Has your country been backsliding? If so, what is the reason and what needs to be done to turn things around? If not, explain how it has managed to make progress and by so doing set an example for other countries.
92 students from 29 High Schools in 11 countries (The Czech Republic, Canada, Ghana, India, Nigeria, Pakistan, Palestine, Philippines, South Africa, Uganda, and Zimbabwe) participated in the contest for students in other countries.
"'Zero Tolerance:'
The Erosion of Human Rights for Immigrants in the U.S."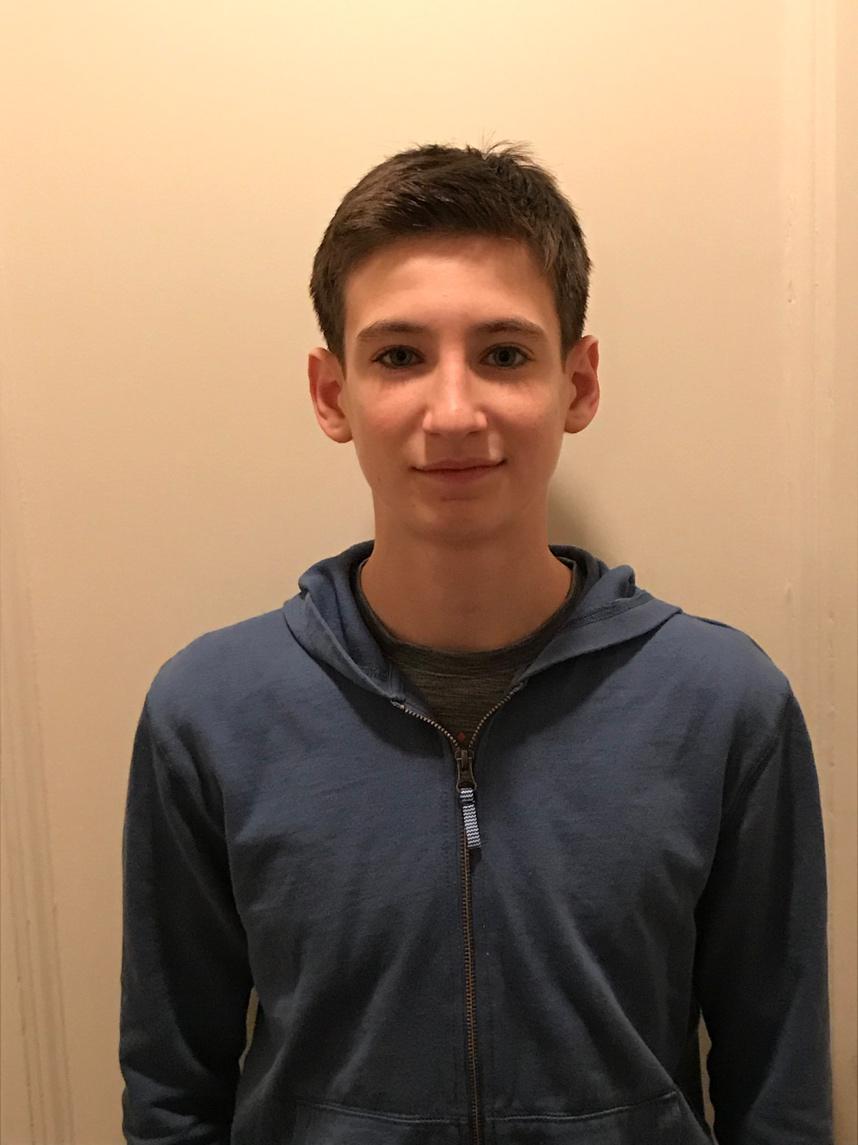 Benjamin Raab 
1st Prize Winner U.S.
9th Grade, Bronx High School of Science
The American Civil Liberties Union claims that despite the clearly established principle that discrimination and abuse based on immigration status are violations of human rights, U.S. government policies "continue to sanction human rights violations against migrants and im­migrants" (ACLU). In the last two years, President Trump's administration has adopted immigration policies that not only sanction, but actively contribute to, human rights violations against immigrants. These policies consist of mass illegal pushbacks of asylum seekers at the U.S.-Mexico border, illegal family separations that inflict extreme suffering on families, and arbitrary and indefinite detention of asylum seekers. These policies violate both U.S. and international standards on human rights and undermine the international framework of protection for refugees and the right to seek asylum. In enacting these policies, President Trump has sought to exploit fear to justify human rights violations, characterizing immigrants and refugees as evil, as threats, or as criminals, not worthy of basic human dignity. These portrayals provide the pretext for allowing the U.S. government to violate fundamental principles of international law in its treatment of immigrants.
U.S. law allows any immigrant who is physically present or who arrives in the U.S. (whether or not at a designated port of arrival and regardless of whether they cross illegally) to apply for asylum (8 U.S.C. §1158). "Pushback" refers to the practice by governments of preventing refugees from seeking protection on their territory by forcing them to return to another country. By pushing back refugees, countries abdicate responsibility for examining the individual cases of the refugees. Pushbacks violate the principle of non-refoulement, which prohibits states from returning or turning away people to territories where their "life or freedom" would be threatened (1951 Convention, Article 33). Although the U.S. never ratified the 1951 Convention itself, it acceded to the 1967 Protocol, by which it became bound by certain sections of the 1951 Convention (Davis). In conformity with these obligations, U.S. law prohibits border authorities from pushing back asylum seekers and requires them to refer such persons to an asylum officer who can conduct an individual assessment of any risks of persecution or danger they may face if they are returned to their countries (8 U.S.C. §1158).
Nevertheless, human rights advocates point to the increasingly frequent practice of U.S. border officials turning away asylum seekers at the U.S.-Mexico border without considering their claims ("Illegal Pushbacks" 13), in violation of the principle of non-refoulement. The Trump administration has claimed that the number of asylum seekers at U.S. border crossings is higher than ever and that the U.S. does not have the capacity with its current staff to fulfill its obligations under U.S. and international refugee laws. The available evidence, however, does not support this claim ("Illegal Pushbacks" 14). Moreover, border agencies are required to admit asylum seekers on at least a temporary basis and consider their claims without discrimination, regardless of capacity constraints (UNHCR). In order to justify its illegal pushbacks and other efforts to undermine refugee protections, President Trump has demonized asylum seekers, claiming that they are dangerous "criminals" and animals who are seeking to "infest" and "invade" the U.S. (Twitter). To counteract the illegal pushbacks sanctioned by the Trump administration, Congress should increase funding for immigration judges and USCIS asylum officers in order to facilitate processing of asylum seekers. In addition, Congress should exercise greater oversight of Department of Homeland Security (DHS) agencies to halt illegal pushbacks and curtail overreach by the executive branch in violation of human rights laws.
The U.S. government's policies with respect to illegal family separations also violate human rights principles and have inflicted extreme suffering on thousands of families. On April 6, 2018, the administration announced its "zero-tolerance" policy of criminally prosecuting adults who enter the U.S. illegally. The result of "zero tolerance" was that DHS apprehended families and detained parents or guardians for criminal prosecution, then designated the children as unaccompanied minors and placed them in shelters. Through fast-track deportation processes, many of the adults were returned to their countries, while their children remained in shelters in the U.S., with no way to connect or be reunited with their parents or guardians. This separation of families violates fundamental human rights of family unity and the right to freedom from torture and other ill treatment. The International Covenant on Civil and Political Rights, ratified by the U.S. in 1992, mandates that when a government arrests, detains or imprisons a person it must treat them humanely and with respect for "the inherent dignity of the human person" (UNHCR). Recent reports have indicated that child migrants placed in U.S detention facilities have been forcibly medicated, abused, and denied adequate food and water ("Ten Human Rights Standards"), and Amnesty International has condemned the family separations as torture ("Illegal Pushbacks" 27). The American Academy of Pediatrics further found that conditions include "forcing children to sleep on cement floors, open toilets, constant light exposure, insufficient food and water, no bathing facilities, and extremely cold temperatures," which are traumatizing for children (Davis).
In response to criticism, President Trump signed an executive order on June 20, 2018 to detain children and parents together. However, his order still raised concerns as it did not address the reunification of already separated families and proposed modifying time limits on detention of families instead of abolishing the policy altogether. As a possible solution, Congress should pass legislation banning separation and detention of families with children and ratify the UN Convention on the Rights of the Child, which the U.S. signed in 1995 and is the only country in the world not to adopt. In addition, DHS should reunite as quickly as possible any children who remain separated from parents/guardians, and should grant compensation and other reparations to families who were separated in order to ensure their rehabilitation.
Finally, the U.S. government's policy of arbitrary and indefinite detention of asylum seekers sanctions human rights violations against immigrants. Indefinite detention without criminal charge violates the UN Convention Against Torture, which the U.S. ratified ("Illegal Pushbacks" 48). In a January 2017 executive order on border security and immigration enforcement improvements, President Trump ordered the default detention of all asylum seekers, without parole except in rare circumstances. In 2018, the Trump administration projected an increase in its average daily population in immigration detention by over 23 percent in 2019 ("Illegal Pushbacks" 48). Amnesty International has pointed to evidence that following the 2017 executive order, ICE field offices have issued blanket denials of nearly 100 percent of parole requests by asylum-seekers, compared to the previous record of parole approval in 90 percent of the cases ("Illegal Pushbacks" 48). In declaring and enforcing indefinite detention, the U.S. government continues to commit human rights violations against asylum seekers.
In addition, international law protects individuals' right to seek asylum (1967 Protocol). This includes the opportunity to request asylum, due process in determination of that claim, and freedom from arbitrary detention or prosecution. International law recognizes that asylum seekers must not be criminally prosecuted for requesting asylum, regardless of whether they enter the country without authorization. In the U.S., however, illegal entry into the U.S. is punishable by a fine or by up to six months' imprisonment for a first-time offense and up to two years for subsequent entries (8 U.S.C. §1325). Under the Trump administration, criminal prosecutions have markedly increased pursuant to the "zero tolerance" policy that has targeted migrants and asylum seekers. Nearly two years after the 2017 executive order, in November 2018, President Trump enacted a wholesale, 90-day entry ban on any person trying to seek asylum at a place other than a port of entry, claiming that requesting asylum anywhere else "would be detrimental to the interests of the United States" (Presidential Proclamation). After 90 days, the secretaries of state and homeland security and the attorney general are supposed to inform the president if the ban should be lifted or extended. According to the proclamation, this "limited suspension" is necessary because of the migrant caravan crossing Mexico on its way to the U.S. border. The New York Times in an editorial has suggested that this latest proclamation is "yet another expression" of President Trump's tactic of fabricating a crisis to justify eroding human rights protections: "The president can't, with the stroke of a pen, disregard people with credible asylum claims who don't present themselves at a port of entry. By issuing the ban and ensnaring those who don't comply with it, the administration is clearly aiming to deny people . . . an opportunity to make their case for asylum and instead put them on a fast track to deportation" ("Trump Dreams Up Another Immigrant Crisis"). In further attempts to keep the caravan from crossing into the U.S., customs officials in late November 2018 shut down the border crossing and fired tear gas to push back the migrant caravan from the border. In order to stem these human rights violations, Congress should decriminalize irregular entry into the U.S., in line with international standards, and punish illegal entry with reasonable and proportional administrative sanctions. In addition, DHS should detain asylum seekers only when absolutely necessary and should increase oversight of field agents to prevent blanket denials of parole.
By promoting and permitting mass illegal pushbacks of asylum seekers at the U.S.-Mexico border, family separations, and arbitrary and indefinite detention of asylum seekers, the U.S. government has actively contributed to human rights violations against immigrants. The administration's characterization of immigrants as dangerous criminals presenting a threat to national security has further escalated tensions and contributed to anti-immigrant sentiment in the U.S. In the past two years, the U.S. has moved backward on human rights for immigrants. Congress must step in to stem further erosion of human rights. In addition, the United Nations should exert pressure on the U.S. government to protect human rights of immigrants. Perhaps with a new administration in place in a few years, human rights conditions for immigrants will improve. We cannot afford to wait.
Works Cited
8 U.S.C. §1158–Asylum, https://www.law.cornell.edu/uscode/text/8/1158. Accessed 13 Nov. 2018.
8 U.S.C. §1325–Improper entry by alien, https://www.law.cornell.edu/uscode/text/8/1325. Accessed 14 Nov. 2018.
@realDonaldTrump. "Children are being used by some of the worst criminals on earth as a means to enter our country. Has anyone been looking at the Crime taking place south of the border. It is historic, with some countries the most dangerous places in the world. Not going to happen in the U.S." Twitter, 18 June 2018, 6:50 a.m., https://twitter.com/realdonaldtrump/status/1008708576628625408?lang=en.
@realDonaldTrump. "Democrats are the problem. They don't care about crime and want illegal immigrants, no matter how bad they may be, to pour into and infest our Country, like MS-13. They can't win on their terrible policies, so they view them as potential voters!" Twitter, 19 June 2018, 6:52 a.m., https://twitter.com/realDonaldTrump/status/1009071403918864385.
@realDonaldTrump. "We cannot allow all of these people to invade our Country. When somebody comes in, we must immediately, with no Judges or Court Cases, bring them back from where they came. Our system is a mockery to good immigration policy and Law and Order. Most children come without parents…" Twitter, 24 June 2018, 8:02 a.m.,https://twitter.com/realdonaldtrump/status/1010900865602019329?lang=en.
Davis, Jeffrey. "US 'zero-tolerance' immigration policy still violating fundamental human rights laws." The Conversation, 27 June 2018, http://theconversation.com/us-zero-tolerance-immigration-policy-still-violating-fundamental-human-rights-laws-98615. Accessed 13 Nov. 2018.
"Human Rights and Immigration." American Civil Liberties Union, https://www.aclu.org/issues/human-rights/human-rights-and-immigration. Accessed 13 Nov. 2018.
"Presidential Proclamation Addressing Mass Migration Through the Southern Border of the United States." 9 Nov. 2018, https://www.whitehouse.gov/presidential-actions/presidential-proclamation-addressing-mass-migration-southern-border-united-states/. Accessed 13 Nov. 2018.
Protocol relating to the Status of Refugees (1967), 606 UNTS 267, http://www.unhcr.org/en-us/3b66c2aa10. Accessed 14 Nov. 2018.
"Ten Human Rights Standards Implicated by U.S. Immigration Policy Changes." International Justice Resource Center, 27 June 2018, https://ijrcenter.org/2018/06/27/ten-human-rights-standards-implicated-by-u-s-immigration-policy/. Accessed 13 Nov. 2018.
"Trump Dreams Up Another Immigrant Crisis." Editorial. The New York Times, 12 Nov. 2018, https://www.nytimes.com/2018/11/12/opinion/trump-caravan-asylum-immigration-border.html?action=click&module=Opinion&pgtype=Homepage. Accessed 13 Nov. 2018. UN Convention Relating to the Status of Refugees (1951), 189 UNTS 137, http://www.unhcr.org/en-us/3b66c2aa10. Accessed 14 Nov. 2018.
UNHCR, "International Covenant on Civil and Political Rights," adopted and opened for signature, ratification and accession by General Assembly resolution 2200A (XXI) of 16 December 1966, entry into force 23 March 1976, in accordance with Article 49, https://www.ohchr.org/en/professionalinterest/pages/ccpr.aspx. Accessed 14 Nov. 2018.
UNHCR, "Protection of Asylum-Seekers in Situations of Large-Scale Influx" No. 22 (XXXII) 1981, http://www.unhcr.org/en-us/excom/exconc/3ae68c6e10/protection-asylum-seekers-situations-large-scale-influx.html. Accessed 14 Nov. 2018. USA: 'You Don't Have Any Rights Here,' Illegal Pushbacks, Arbitrary Detention and Ill-Treatment of Asylum-Seekers in the United States. Amnesty International, 2018.
The American Nightmare:
Human Rights Abuses
Against Immigrants in the U.S.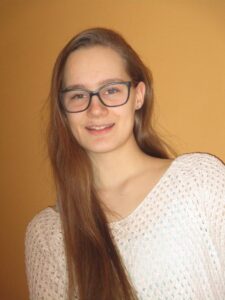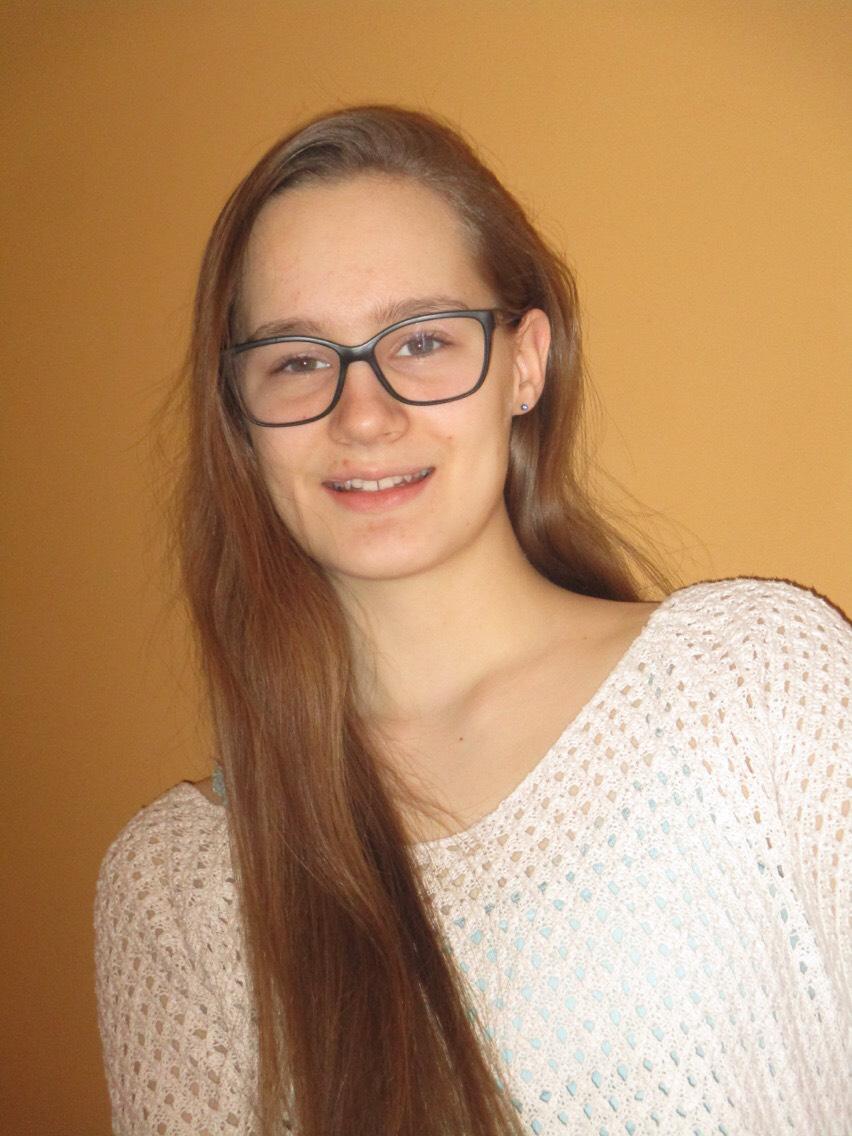 Julia Rademacher-Wedd
2nd Prize Winner U.S.
11th Grade, Whitney M Young Magnet High School, Chicago
Human Rights (UDHR), include the right of all people to life, liberty, work, social security, and education. However, the United States is only a party to 5 out of the 18 international human rights treaties ("Status of Ratification Interactive Dashboard"). When a state ratifies a treaty, it assumes obligations under international law to protect the rights outlined within it, so the reluctance of the United States to ratify these documents is undoubtedly due to its reluctance to respect the rights that the agreements protect. One population within the United States that is especially vulnerable to human rights abuses is the immigrant and migrant population, or those who change their country of usual residence ("Refugees and Migrants: Definitions"). The ACLU claims that "U.S. government policies continue to sanction human rights violations against migrants and im­migrants." There is a great deal of evidence that government policy regarding immigration law and enforcement actively violates internationally accepted human rights conventions, and that immigrants and migrants in the United States are culturally, politically, and legally criminalized in ways that endanger the protection of their human rights. The people of the United States of America cannot continue to accept the inhumane way in which our government treats immigrants and migrants, especially those who are undocumented or seeking asylum.
The US government systemically sanctions the violation of the human right to life, protected by Article 3 of the UDHR, of immigrants and migrants, especially those who are undocumented. Since 1998, the remains of 7,000 people have been recovered in the area around the U.S.-Mexico border (Part 2- Interference with Humanitarian Aid"). The deaths of most of those people are a direct result of over two decades of United States government policy. Since the mid-1990s, the U.S.-Mexico border has been militarized as part of the policy of "prevention through deterrence," closing off safer urban border crossings to undocumented immigrants and asylum seekers and forcing them to cross the border in harsh and remote stretches of desert ("Rubio-Goldsmith et al."). The policy of "prevention through deterrence" did not succeed in its goal of decreasing the number of undocumented immigrants who attempt to cross into the U.S. from Mexico ("Rubio-Goldsmith et al."). Instead, maintaining a militarized U.S.-Mexico border serves only to perpetuate a deadly humanitarian crisis.
In reaction to the high rate of deaths along the border, grassroots organizations have established water stations, food and water drops, medical camps, humanitarian patrols, and rescue operations in the borderlands. In direct violation of the human right to life that the United States is obligated by the UDHR to respect, U.S. Border Patrol agents actively undermine that humanitarian aid, a reality exemplified in the agency's destruction of the gallons of water that humanitarian organizations leave in the desert for migrants ("Part 2- Interference with Humanitarian Aid"). Additionally, "Border Patrol agents in the Arizona borderlands routinely intimidate, harass, and surveil humanitarian-aid volunteers, thus impeding the administration of humanitarian aid" (Part 2-Interference with Humanitarian Aid"). By obstructing humanitarian aid, agencies such as the U.S. Border Patrol actively contribute to the deaths of migrants and immigrants.
The U.S. also disregards Article 9 of the UDHR, which protects all people from arbitrary arrest, detention, and exile, by issuing immigration detainers. When local law enforcement detains someone who Immigration and Customs Enforcement (ICE) believes to be deportable, ICE may issue an immigration detainer, instructing local police to hold that person for up to 48 business hours so that ICE may take them into custody ("Immigration Detainers"). The issuance of detainers violates the Fourth Amendment to the United States Constitution because detainers do not provide probable cause for what is technically a new arrest, which is Constitutionally required in order to arrest any person in the United States (Cabrera). ICE should halt the practice of issuing immigration detainers that involve local law enforcement in the detention and deportation process of undocumented immigrants because key parts of the process have been declared unconstitutional by a number of state and federal courts.
In deportation cases, the United States government completely disregards the due process of law that the Fifth Amendment to the Constitution guarantees all people within the United States. Over half of people in immigration court proceedings have no access to legal counsel, and in many cases, immigrants cannot challenge their detention and are not allowed to appear before a judge ("Deportation and Due Process"). Of those individuals who do have the chance to appear in court with legal counsel, several hundred receive criminal convictions each day through Operation Streamline, a program of fast-track criminal prosecution that operates in several federal districts along the U.S.-Mexico border ("Operation Streamline Fact Sheet"). In mass court appearances, up to 70 defendants charged with illegal entry or reentry after deportation appear in each court, plead guilty, and are sentenced to 30 to 180 days in prison in under two hours ("Operation Streamline Fact Sheet"). Criminal prosecutions of immigration crimes along the U.S.-Mexico border have contributed to a sharp rise in immigrant Latinx representation in the federal prison system, though crime and incarceration rates are lower in general among immigrants than among U.S.-born residents (Moore). Therefore, the Constitutional and human rights violations taking place in the federal prison system are the result of discrimination based on ethnicity and race, which is prohibited by the UDHR.
There are over 40,000 individuals in immigration detention every night in the United States ("Code Red"). Private prisons, where human rights abuses within the immigration detention system disproportionately occur, reap enormous profits by housing three-quarters of these detainees (Luan). As a result of lobbying by the private prison corporations that are contracted to house immigration detainees, many legal permanent residents and asylum seekers are arbitrarily detained for prolonged periods of time. There are no enforceable standards relating to detention conditions, so medical treatment, mental health care, religious services, transfers, and access to free legal services are not always available to detainees ("Immigrants' Rights"). LGBTQ+ immigrants endure more violence in the immigration detention system than their cisgender and hetereosexual counterparts, in part because LGBTQ+ individuals are more likely to face violence from fellow detainees in addition to guards. The detention of immigrants, migrants, and asylum seekers condones a host of human rights abuses on a mass scale.
The U.S. government also sanctions the deprivation of the human right of many migrants and immigrants to access healthcare, though access to medical care is guaranteed by Article 25 of the UDHR. From 2010 to 2017, 72 people died in immigration detention, and bad medical care contributed to at least 23 of those deaths ("Code Red"). Immigrants who are in immigration detention face a deadly lack of comprehensive health services, while undocumented immigrants and asylum seekers who are not in detention also face political, economic, and cultural barriers to receiving healthcare. The Affordable Care Act politically excludes undocumented immigrants and asylum seekers from obtaining health insurance, and there are often requirements that individuals show documentation in order to receive health care services (Anies, et. al.). Since undocumented individuals cannot obtain health insurance, they cannot realistically shoulder the financial burden of seeking healthcare. Additionally, cultural reluctance to seek healthcare springing from discrimination on the basis of documentation has led to a stigma around receiving healthcare while undocumented. The U.S. government sanctions the violation of human rights in the deprivation of access to healthcare that specifically affects the immigrant and migrant community.
The International Covenant on Economic, Cultural, and Social Rights, which the United States has not ratified but 164 countries are a party to, recognizes the right of every person to work for fair wages in safe working conditions, receive social security, and to have access to all levels of education. Under United States law, undocumented immigrants and asylum seekers do not enjoy these rights. Because undocumented immigrants and asylum seekers are not authorized to work in the United States, they are not protected under United States labor laws (Costa). Furthermore, Title V of the Illegal Immigration Reform and Immigrant Responsibility Act of 1996 (IIRIRA) denies social security and federal postsecondary financial assistance to people whose immigration status cannot be verified. Undocumented immigrants in the U.S. must work in order to survive, but because they are not protected by U.S. labor laws, they are often afraid to report unpaid wages and substandard working conditions because their employers can threaten to assist in their deportation (Costa par. 3). If the parents of an undocumented student suffer minimum wage abuse, the student cannot attend college without financial assistance, which they are legally barred from receiving. The Obama administration attempted to relieve undocumented individuals who were brought to the United States as children with the passage of Deferred Action for Childhood Arrivals (DACA) in 2015. Obtaining deferred action allows the recipient a two -year deferral from removal action that is subject to renewal, and the issuance of a work permit ("Consideration of Deferred Action for Childhood Arrivals"). However, only about half of undocumented immigrants who entered the U.S. before their 18th birthday qualify for DACA status, and under a quarter have actually received DACA protections (Gomez). Therefore, the majority of undocumented immigrants and asylum seekers in the United States do not enjoy the human rights to work, receive social security, and access postsecondary education.
People who want to receive protection from persecution in the United States are not always given access to the process by which they can obtain it. As a signatory of the Convention Relating to the Status of Refugees, the United States has an obligation to allow asylum seekers entry so that they may demonstrate their credible or reasonable fear of persecution or torture to an asylum officer ("Asylum in the United States"). In order to request asylum, a person must make it to the border or to U.S. soil, but those coming from Mexico are often forced to wait, as under 100 claims are processed each day at ports of entry where thousands of people wait to enter (Barajas). This forces many people to attempt to cross in the desert so that they may declare asylum more quickly. A district judge recently suspended President Trump's proclamation that denies asylum to those who cross the border without going through a port of entry because it is a violation of Congressional law, but such a proclamation contributes to the popular conviction that asylum seekers are not within their rights to enter the United States (Barajas). In another violation of international and domestic law, the U.S. Border Patrol turned away at least 125 asylum seekers during early 2017, although the international Refugee Convention and the federal Refugee Act require that the U.S. government cannot send someone back to their home country if they face threats to their life or freedom there (Harris). As a result of United States government practices, many people who come to the United States seeking refuge that the government pledged to provide are either treated as criminals and detained or forced to turn around and face certain death at home.
The first step to ending human rights violations against immigrants and migrants in the United States is the acknowledgement that the government is perpetuating a humanitarian crisis. Human rights abuses against immigrants and migrants are intentional and in direct conflict with the human rights principles that the United States helped originate during the first half of the 20th century. The United States can take some immediate actions to improve the situations that immigrants and migrants face while long term immigration reform is negotiated. To start, the United States needs to stop preventing grassroots humanitarian aid organizations from doing their work, and instead support those organizations in their searches for missing persons and the recovery of bodies in the desert. The U.S. government should also establish a mechanism for data collection on injuries and deaths at the border and partner with the Mexican government to prevent them. The United States should not focus its resources on criminalizing and detaining undocumented immigrants and asylum seekers, whose mere presence is not unlawful. Instead, more resources should go towards processing asylum requests so that people do not venture into the desert to cross the U.S.-Mexico border. The executive branch of the U.S. government can accomplish almost all of these actions unilaterally and therefore swiftly, so it is up to the President to promote such policy.
Legislative solutions will take longer to implement but are absolutely necessary in order to protect the human rights of immigrants and migrants. Congress should ratify the international human rights agreements that they have not already ratified so that the U.S. government will be obligated to respect human rights. The United States government has expressed a fear that protecting the rights of undocumented immigrants will incentivize unauthorized immigration. Although that fear is misguided by racism, it will be difficult to dismantle. Within the current system, changing the process for obtaining visas to work and live in the United States will be the most meaningful and realistic reform. Currently, nonimmigrant visas for workers without a college degree are only available for specific types of work. The fees for nonimmigrant visas range from $160-265, a cost that not everyone can afford. For immigrant visas, a U.S. citizen or permanent resident relative or employer must sponsor the applicant. Both immigrant and nonimmigrant visas require documentation such as passports, medical forms, and recommendations from inside the U.S., a month's long interview process, and often, access to internet. If someone does not have these resources, it is impossible for them to obtain a visa so that the U.S. government may authorize their entry. The solutions that the U.S. government should pursue in order to ensure that everyone who wants documentation can obtain it include making the visa application process free, investing resources into the Department of State and U.S. consulates so that the interview process is faster, and opening up visa eligibility to more groups of people, such as those without family in the U.S. or workers who are not eligible for H-2A or H-2B visas. If it is easier to come to the United States with documentation, more people will have legal status in the United States, and the government will be not be able to condone human rights abuses against them.
The United States has always been seen as a land of refuge for immigrants, but prejudices against the religion, ethnicity, language, and national origin of groups of immigrants has allowed the United States government to sanction the denial of human rights to immigrants and migrants. Ultimately, the attitudes of American people towards their immigrant and migrant neighbors need to shift to recognize our shared humanity so that we may defend it.
Works Cited
Anies, Maria, et. al. "Barriers to Healthcare for Undocumented Immigrants: A Literature Review." Risk Management and Healthcare Policy, vol. 8. 2015. pp. 175-183. Doi. ​10.2147/RMHP.S70173.
"Asylum in the United States." The American Immigration Council. 14 May 2018. https://www.americanimmigrationcouncil.org/research/asylum-united-states. Accessed 27 Nov 2018.
Barajas, Joshua. "What's Happening With Asylum-Seekers at the Border?". PBS. 26 Nov 2018. https://www.pbs.org/newshour/nation/whats-happening-with-asylum-seekers-at-the-bord er. Accessed 27 Nov 2018.
Cabrera, Yvette. "Federal Judge: Holding Inmates Longer on Immigration Detainers is Unconstitutional." ThinkProgress. 11 Feb 2018. https://thinkprogress.org/immigration-detainers-unconstituitonal-9fde460fdeca/. Accessed 3 Dec 2018.
"Code Red: The Fatal Consequences of Dangerously Substandard Medical Care in Immigration Detention." Human Rights Watch. 20 Jun 2018. https://www.hrw.org/report/2018/06/20/code-red/fatal-consequences-dangerously-substa ndard-medical-care-immigration. Access 24 Nov 2018.
The Constitution of the United States. 2nd ed., National Center for Constitutional Studies, 2016. "Consideration of Deferred Action for Childhood Arrivals." U.S. Citizenship and Immigration Services. N.D. https://www.uscis.gov/archive/consideration-deferred-action-childhood-arrivals-daca. Accessed 24 Nov 2018.
Costa, Daniel. "Employers Exploit Unauthorized Immigrants to Keep Wages Low." The New York Times. 3 Sept 2015. https://www.nytimes.com/roomfordebate/2015/09/03/is-immigration-really-a-problem-in -the-us/employers-exploit-unauthorized-immigrants-to-keep-wages-low. Accessed 24 Nov 2018.
"Deportations and Due Process." Immigrant Defense Project. N.D. https://www.immigrantdefenseproject.org/issue-brief-deportation-and-due-process/. Accessed 3 Dec 2018.
"Did NAFTA Help Mexico? An Assessment After 20 Years." Center for Economic and Policy Research. Feb 2014. http://cepr.net/documents/nafta-20-years-2014-02.pdf. Accessed 7 Oct 2018.
Gomez, Alan. "Who are the DACA DREAMers and How Many Are Here?". USA Today. 13 Feb 2018. https://www.usatoday.com/story/news/politics/2018/02/13/who-daca-dreamers-and-how- many-here/333045002/. Accessed 24 Nov 2018.
Harris, Lindsay M. "Seeking Asylum Isn't a Crime. Why Do Trump and Sessions Act Like It Is?" The Washington Post. 29 Jun 2018.
https://www.washingtonpost.com/outlook/seeking-asylum-isnt-a-crime-why-do-trump-an d-sessions-act-like-it-is/2018/06/29/dc4cf136-7a7c-11e8-93cc-6d3beccdd7a3_story.html? utm_term=.561382491c39. Accessed 3 Dec 2018.
"Human Rights." United Nations. N.D. www.un.org/en/sections/issues-depth/human-rights/. Accessed 7 Oct 2018.
"Immigration Detainers." National Immigrant Justice Center. N.D. https://www.immigrantjustice.org/issues/immigration-detainers. Accessed 24 Nov 2018.
"Immigration Detainers Legal Update: Key Court Decisions on ICE Detainers as of July 2018." Immigrant Legal Resource Center. 24 July 2018. https://www.ilrc.org/sites/default/files/resources/immig_detainer_legal_update-20180724 .pdf.
"International Covenant on Economic, Social and Cultural Rights." Office of the High Commissioner for Human Rights. 16 Dec 1966. https://www.ohchr.org/EN/ProfessionalInterest/Pages/CESCR.aspx. Accessed 25 Nov 2018.
"LGBTQ Immigrants." National Immigrant Justice Center. N.D. https://www.immigrantjustice.org/stop-abuse-detained-lgbt-immigrants. Accessed 26 Nov 2018.
Luan, Livia. "Profiting From Enforcement: The Role of Private Prisons in U.S. Immigration Detention.
" Migration Policy Institute. 2 May, 2018. https://www.migrationpolicy.org/article/profiting-enforcement-role-private-prisons-us-immigration-detention. Accessed 25 Nov 2018.
"Migrant Deaths Remain High Despite Sharp Fall in US-Mexico Border Crossings in 2017.
" International Organization for Migration. United Nations, 6 Feb 2018. www.iom.int/news/migrant-deaths-remain-high-despite-sharp-fall-us-mexico-border-crossings-2017. Accessed 7 Oct 2018.
Moore, Solomon. "Study Shows Sharp Rise in Latino Federal Convicts." The New York Times. 18 Feb 2009. https://www.nytimes.com/2009/02/19/us/19immig.html. Accessed 27 Nov 2018.
"Part 2- Interference with Humanitarian Aid: Death and Disappearance on the US-Mexico Border. " The Disappeared Report. Accessed 24 Nov 2018. http://www.thedisappearedreport.org/uploads/8/3/5/1/83515082/disappeared_report_part _2.pdf.
"Refugees and Migrants: Definitions." The United Nations. 2018. http://indicators.ohchr.org/. Accessed 3 Dec 2018.
Rubio-Goldsmith et al. "A Humanitarian Crisis at the Border: Estimates of Deaths Among Unauthorized Immigrants. " Immigration Policy Center. Feb 2007. https://www.americanimmigrationcouncil.org/sites/default/files/research/Crisis%20at%2 0the%20Border.pdf. Accessed 3 Dec 2018.
"Status of Ratification Interactive Dashboard." Office of the High Commissioner for Human Rights. 2014. http://indicators.ohchr.org/. Accessed 3 Dec 2018.
"Universal Declaration of Human Rights." United Nations. 10 Dec. 1948. Paris, France.
"U.S. Visas." U.S. Department of State-Bureau of Consular Affairs. N.D. https://travel.state.gov/content/travel/en/us-visas.html. Accessed 2 Dec 2018.
FIRST STEPS TO PROGRESS TOWARDS HUMANITY
(THINKING BEYOND SOCIAL
AND RELIGIOUS TABOOS)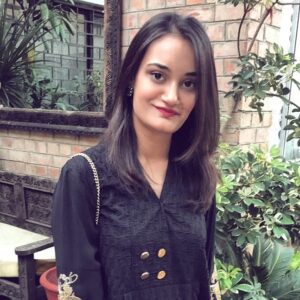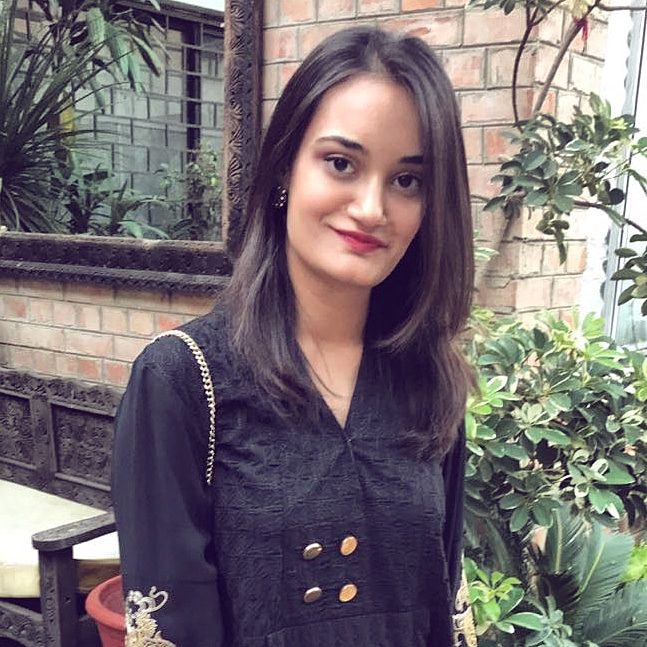 Ayman Fuad 
1st Prize Winner Other than U.S.
Grade Level A2 G2
Beaconhouse School System, Margalla Campus, Islamabad, Pakistan 
Humanitarian action is a fundamental and complicated endeavor, involving the efforts of populations affected by crises as well as those of local, national and international institutions and organizations trying to assist them.
Pakistan being a developing country has been faced with multiple crises in the past decades such as influx of Afghan refugees, earthquake, war on terror and unstable political governments; which inadvertently contributed to low economic growth, low literacy rates, compromised physical and mental health sectors and rising cost of living. These factors created excessive economic and social pressures for general public of Pakistan. This disappointment and frustration found vent into excessive cases of mental and physical abuse which includes rape, child molestation, child labour and abuse, abuse of senior and physically challenged people, domestic abuse, underage marriages of girls with elderly men for the preservation of property, laws that do not favour minorities and other instances of gender inequalities. In extreme cases of frustration with existing state of affairs it took the form of suicide including relatively younger generation of Pakistan.
To begin with, the abuse against women and girls is of great concern which includes rape cases and sexual assaults. The State of Pakistan has failed to treat these cases as a serious matter; the number of these cases is only growing. On the other hand, the conviction rate of the abusers in cases of sexual violence and abuse remains fatally low. This sheds harsh light on the judicial system of the country and only goes to show that women most certainly do not have the same rights as the men in this country, going as far as to not having basic human rights and being objectified. The case of the rape of a teenage girl ordered by a village council in 'revenge' for a rape allegedly committed by her brother serves as a paradigm of the rights of women in Pakistan. If village councils believe that they are the ultimate authority to which cases must be referred, Pakistan can never know true justice. Thus, the country must "establish a unified judicial system, to eliminate all parallel legal systems and informal dispute resolution mechanisms which discriminate against women…" [ https://www.amnestyusa.org/press-releases/village-council-revenge-rape-order-must-prompt-urgent-reforms-in-pakistan/]Moreover, the punishment for the perpetrators must equal the crime they committed without having to resort to the death penalty. Making the abuse of women lawful is a gross injustice and it defies all basic human rights.
Additionally, the latest blasphemy laws passed by the country serve to restrict free speech and disregard the religious freedom of minorities. They have constantly been misused to undermine the religious minorities and settle personal vendettas. The Asia Bibi blasphemy case concerned with the accusation of blasphemy against a Christian woman, Asiya Noreen, resulted in a court verdict of death by hanging. She received death threats and bounties were offered to whoever killed her. Here we see Articles 18 and 19 of the Universal Declaration of Human Rights — concerned with the freedom of belief and religion, and freedom of opinion and information (abbreviated) — in direct contradiction with the penal system of Pakistan. The verdict was reversed after various petitions and protests from several human rights organizations and Pope Benedict XVI and Pope Francis called for the charges to be dismissed. This highlights the fact that the citizens of Pakistan would have allowed her to be hanged had it not been for international support for Asiya. Does Pakistan, as a state in its own right, not care about the rights of minority and majority individuals and groups equally? Such a case insinuates otherwise.
The situation concerning child laws in the country does not bode well for the country's reputation either. No check on forced child marriages and child labor renders children as yet another vulnerable area in dire need of justice. In the rural community of Pakistan, forced child
https://www.amnestyusa.org/press-releases/village-council-revenge-rape-order-must-prompt-urgent-reforms-in-pakistan/
marriages are as common as legal marriages of choice, maybe even more so, with 21% of girls in Pakistan getting married before the age of 21[ https://www.girlsnotbrides.org/child-marriage/pakistan/]. Villagers are constantly using their daughters to settle debts, transfer money between families and acquire land[ https://herald.dawn.com/news/1153952]. A total of 557 cases of child marriages cases were reported from all over the country between 2012 and 2016.[ https://dailytimes.com.pk/295598/child-brides-and-grooms-in-sindh/] Out of all reported cases, an alarmingly low 5% get a formal court verdict. The consequences of child marriage are not treated gravely even though they include domestic abuse, depression, unsafe sexual practices leading to serious illnesses and infections, high mortality rates during childbirth,
1. https://www.amnestyusa.org/press-releases/village-council-revenge-rape-order-must-prompt-urgent-reforms-in-pakistan/
2. https://www.girlsnotbrides.org/child-marriage/pakistan/
3. https://herald.dawn.com/news/1153952
4. https://dailytimes.com.pk/295598/child-brides-and-grooms-in-sindh/
stillbirths and babies suffering from serious diseases. In the face of all this, religious values act as a barrier in preventing the bans on underage marriages.
Early marriages are not the only way through which children are oppressed in Pakistan. Child labor practices in Pakistan include long working hours, hard labor, low to none wages being paid, not to mention the atrocious practice of making children work long, hard hours when they should be getting the education they rightfully deserve[ https://blogs.tribune.com.pk/story/20461/in-lahore-does-child-labour-and-torture-go-hand-in-hand/]. Article 25-A of the Constitution of Pakistan makes education free and compulsory for all under the age of 16[ https://tribune.com.pk/story/506910/bill-passed-free-education-for-all-children-up-to-16-years], but such laws are rarely followed due to no strict order or structure observed by the law enforcers. The most common places where child labor is practiced are rural villages, where people believe in having large families to have more hands in the field. Alas, larger families only lead to more people to feed and less and less food to be fed/eaten. Thus, the cycle of poverty continues. Child labor, torture and child molestation go hand in hand at times. In the horrific case of a 15-year-old maid who was sexually assaulted and brutally tortured by her employer[ https://en.dailypakistan.com.pk/opinion/blog/tayyaba-a-case-of-justified-bonded-child-labour/], we witness basic human rights denied: those of the right to life, liberty, personal security and the right for freedom from torture and degrading treatment. Flimsy laws on education and slavery, little to no bans on employment of minors, high population growth with no family planning, few training opportunities for the unskilled leading to less employment, and little to no constraints on the treatment of children have led to these terrible conditions.
Another disturbing practice performed in the country is that of 'honor killing': the homicide of a family member or social group by another member as a way to restore the honor of the family which was plunged into dishonor by the victim. This directly encroaches the most basic human right – the right to life, liberty and personal security. This practice usually targets women who have behaved 'immorally', which might include a woman demanding a divorce, getting raped, alleged marriage infidelity, and not submitting to an arranged marriage but instead wanting to marry a person of their own choice. It counts for yet another injustice against women, refuting an additional right – the right to equality. With the highest number of documented and estimated honor killings per capita in the world, Pakistan needs to address this pressing social problem urgently. A popular case in regard to honor killing that received worldwide attention was that of Qandeel Baloch, a model, actress and social media celebrity. Baloch regularly discussed controversial issues and her bold videos challenged the conventions of the Islamic state. In 2016, Baloch was asphyxiated while she was asleep, and her brother confessed to the murder[ https://www.pakistantoday.com.pk/2016/07/17/qandeel-balochs-brother-arrested-says-he-killed-her-for-honour/]. While the more educated classes in the country condemned the murder, the less educated rural people were on Baloch's brother's side, accepting that he had taken the right action. The social fabric of Pakistan is so deeply ingrained in traditional values which go against gender equality that we can only hope to change public opinion in favor of equality of the sexes and the protection of human life, no matter what 'crimes' were committed.
5. https://www.independent.co.uk/news/world/asia/pakistan-prevented-from-banning-child-marriages-because-it-is-unislamic-a6817066.html
6. https://blogs.tribune.com.pk/story/20461/in-lahore-does-child-labour-and-torture-go-hand-in-hand/
7. https://tribune.com.pk/story/506910/bill-passed-free-education-for-all-children-up-to-16-years
8. https://en.dailypakistan.com.pk/opinion/blog/tayyaba-a-case-of-justified-bonded-child-labour/
9. https://www.pakistantoday.com.pk/2016/07/17/qandeel-balochs-brother-arrested-says-he-killed-her-for-honour/
A grave matter yet to be discussed is the Islamic armed forces of Tehrik-e-Taliban, wreaking havoc in the country since 2007 (official announcement of existence). The Taliban have threatened the personal security of civilians, tortured and killed thousands of armed and unarmed individuals, taken hostage and abducted numerous people, and consistently abused women and girls. Under the name of Islam, the group has committed barbaric crimes, to the extent of attacking a school and shooting innocent children by the hundreds Peshawar School Massacre December 2014 [ https://en.wikipedia.org/wiki/2014_Peshawar_school_massacre.] The Government of Pakistan has officially condemned their practices and executed a military operation to dismantle the group. However, it is not enough to make people pay for their crimes after they have been committed. Rather, the authorities have a duty to protect all citizens of the nation and prevent further such attacks. The government must strive to build a safer nation with a stronger defense system, where the threats against personal and social security and freedom are not a part of everyday life.
A news article in Dawn dated 10th August 2018 by Asif Chaudhry reports 141 cases in Lahore and states, "LAHORE: Minor children — both girls and boys — are falling prey to pedophiles in the provincial capital as the incidents of child sexual abuse continue to surface here and most of such criminals escape conviction because of poor investigation by police and flawed prosecution. Such crimes are on the rise despite Chief Justice of Pakistan Justice Saqib Nisar taking suo motu notice of Kasur rape cases." [ https://www.dawn.com/news/1426078 ]
The alarmingly high official figures of cases of sexual assault on minors in Lahore show that such crimes have not been a priority for the police high-ups" In a Journal of medical sciences blog by Shazia Perveen on 6th April 2016 she highlights an increase in such cases. Sahil a renowned NGO operating to handle such cases in particular has reported 2778 child molestation cases in 2012 in comparison to 3002 cases in 2013.An alarming aspect of her blog is that she mentions people with special needs to be mostly victims of such abuse. [ http://blogs.jpmsonline.com/2016/04/06/child-sexual-abuse-in-pakistan-a-factual-analysis/1] [13] https://www.hrw.org/world-report/2017/country-chapters/pakistan [14] https://www.hrw.org/world-report/2018/country-chapters/pakistan
In this fast-paced technological age, we find ourselves growing ever more reliant on technology and this might not be a bad thing as it has helped create awareness of all the aforementioned cases among society. Thanks to the rise in the importance of the role of media in today's society, we are growing more aware of these issues in our society and are able to contend with them accordingly. The media has empowered the victims by helping them come to the forefront and fight for their rights by linking them with the concerned authorities who can provide them with protection and justice. Though we cannot claim that all cases are reported as social and religious barriers prevent people from reporting such cases especially in case of female victims where honor is involved, but the number of reported cases has increased dramatically. Some people criticize this fact for apparently it shows an increase in abuse which means humanitarian efforts
10. https://en.wikipedia.org/wiki/2014_Peshawar_school_massacre
11. https://www.dawn.com/news/1426078
12. http://blogs.jpmsonline.com/2016/04/06/child-sexual-abuse-in-pakistan-a-factual-analysis/1
13. https://www.hrw.org/world-report/2017/country-chapters/pakistan
14. https://www.hrw.org/world-report/2018/country-chapters/pakistan
have backslid or been ineffective. In fact, it is a positive sign that reluctance to report is on the decline and people are becoming aware of the consequences of hiding such abuse. While most of the humanitarian work is currently being done in urban peripheries, the standard of living is lower in the rural areas and such cases are thus more prevalent in those territories; more attention must be paid to neglected areas in the country. Justice must not be denied any longer for if we now knowingly ignore these violations against humans, we fail ourselves as a species.
While the state has managed to address the larger issues of threats against national security and protection of the masses, who will protect the vulnerable minorities? Humanitarian efforts in eradicating the root causes of such practices have been gaining roots in Pakistan for quite some time now. Though the efforts still have a long way to go, but media has been able to create awareness within society to discard social taboos and fear of rejection from society and come forward and report all sorts of physical and mental abuse. The country must let go of the traditional beliefs and practices that are a menace to social order, and instead employ new laws and practices that will facilitate the growth and protection of the minorities. Education plays a vital role in this cause, as educating the masses on gender equality, family planning and the abolishment of traditional practices that are not conducive to the nation's growth will help in bringing the new vision for the country to life. Job employment and training opportunities must be offered to curb the growth of child labor, unemployment and poverty. In addition to this, the government must enforce its laws more strictly so as to ensure that all individuals and groups are granted their basic human rights. Moreover, fair trials must be granted to the persecuted as well as the persecutors. Funding for the judicial system will go a long way in securing justice for all. NGOs, along with local and municipal governments should help unburden the government from the hefty task placed on its shoulders. The solution lies in the collaborative efforts of the community and the government, whereby the community takes care of itself while the government ensures that law and order and social sanctity is maintained. However, still media has been reporting on suicide issues in Chitral and Thar due to no means of sustainable income. Drought in Thar and high infant mortality is being repeatedly highlighted by the media to focus government's attention. However there have been community-based training by world health organization and government has also made efforts to provide clean drinking water by tube well installation and some NGO's also claim worth-while efforts but there has been no significant improvement. The disconnect between government, NGO's and world health organization calls for a collaborative effort of all including a training of the Thar community to become self-sufficient.
World report 2018 states in regard to human rights "In July, the European Union Foreign Affairs Council welcomed several positive measures taken by Pakistan, but also raised several concerns, including the death penalty; trial of civilians by military courts; inadequate protection for juveniles in the criminal justice system; the discrimination faced by minorities; misuse of blasphemy laws; lack of freedom of religion or belief; and restrictions on freedom of speech, particularly for journalists and activists, and related to NGO registration."[ 14 ]
Hence, we cannot actually totally blame Pakistan to have backslid in regard to humanitarian rights. The influx of Afghan refugees, earth quake displacement and war on terror have been massive challenges. Though Pakistan is not fully successful in controlling the situation but yet there has been a massive decrease in terrorism, and we can see a change in attitudes regarding reporting of cases without fearing the society and religious issues. There has also been a call for making laws to protect the rights of transgender community. Though challenges are great and much needs to be achieved in this area we still see a positive contribution to these issues.
My Brother Is Better Than Me!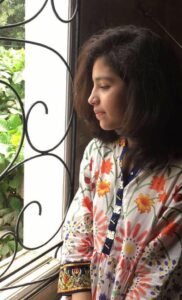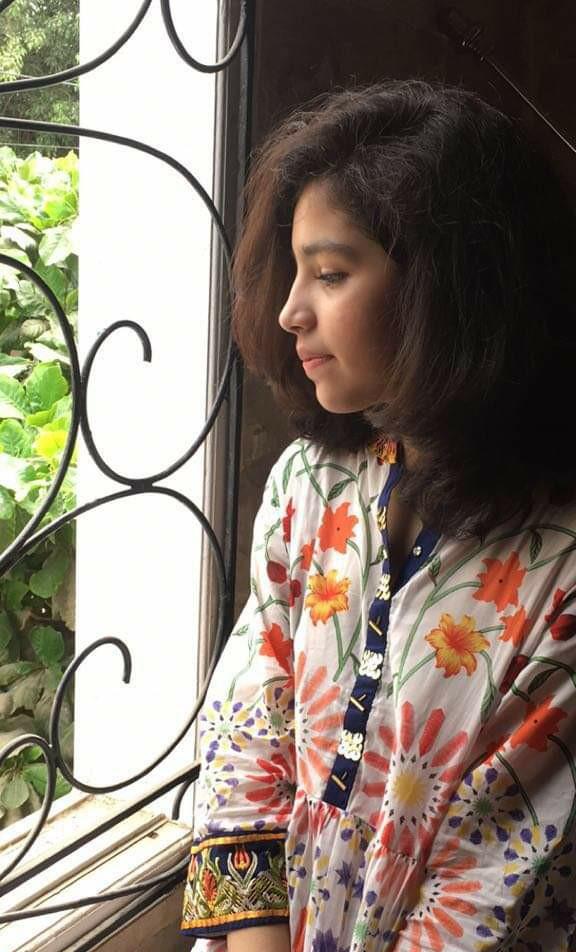 Sana Ali 
2nd Prize Winner Other than U.S.
Class XI, Beaconhouse School System (North Nazimabad Cambridge), Pakistan 
            "You made us proud son, we will buy you one more phone", I heard my father saying this to my brother just as I entered the house. "Look Sana," my father said to me, "Your brother got a B grade in tenth class." That was the point where I felt confused, thinking about when I got A grade in ninth class, I got nothing, and my brother was getting a second phone for his B grade. But I think it makes sense that my brother is treated better than me. He needs to be looked after rather than me because he is a man and he deserves more. He is the one who is going to have a successful career and bright future. At the dinner table, when my mother serves vegetables to me and chicken to my brother, it is okay. He needs to be fed more than me because he is a man. He should be bigger and stronger than me. He should be in good health because he has to take care of my parents in their old age.
            I remember once when I asked my father to study abroad, he said "Isn't this an awfully expensive education for a girl?" Indeed, he is right. I should not dream of studying abroad. I should not set such high goals for myself, because it is useless for my parents to invest money in my studies. One day I will leave my parents behind and will belong to some other household. However, if money is invested in my brother's education it will surely bring a lot of returns to my parents. He can then get a good job, earn lots of money and take good care of my parents. From his first day in school, my brother has always had home tuitions. For the last two years my brother has been receiving help from two tutors so that he can succeed in his intermediate exam. I have never received home tuition in my life and have always studied on my own because my parents cannot afford to pay for my tuition together with my brother's. It is fine if my father cannot pay for my tuition as nowadays home tuitions are very expensive. My brother needs to get good marks in his intermediate exam so that he can get admission in a top professional college, have a successful career and can make a lot of money. This will guarantee that my parents will live a comfortable life in their old age.
I and my brother grew up in Karachi which is notorious for its high crime rate and bad peace situation. My father is always concerned about my brother's safety when he goes out of the house. My father never lets him go alone and always drops him in his car or my brother takes Uber to his destination. On the other hand, when I have to travel, I always take a bus with my mother. We just cover ourselves with black shawls and keep our gazes down so strangers do not harass us. Indeed, my brother's safety and protection is more important than my safety because later he will provide security to our household. If he is safe, we are safe.
People say women are weaker; and that is why they are inferior to men. Indeed, they are. We women can never compete with men. Men are much stronger, and they work harder. That is why in every field men are preferred more than women. But to me it does not matter at all because we women have accepted our inferior status in Pakistan.
According to the Universal declaration of human rights: "We are all born free and equal. We all have our own thoughts and ideas. We should all be treated in the same way".
This declaration of human rights does not make sense to me because here in Pakistan women are considered inferior than men. Does that mean that the country is backsliding from the declaration of equal human rights? I do not think so. As I mentioned above, men are stronger, work harder, and therefore are more efficient than women. No wonder, according to theglobaleconomy.com, the unemployment rates for women in Pakistan have gradually decreased from 8% in 2009 to 3% in 2015. Yes, the country is backsliding, but this is where we want to go.
The employment rates are connected with literacy rates. According to Pakistan Economic Survey, in 2005 the literacy rate for males was 64% and for females it was 35%. In 2015, the male literacy rate increased to 69% while the female literacy rate decreased to 44% – yet another evidence of backsliding. But we are okay with that, because it seems that parents are interested in educating their sons rather than daughters. Similarly, the female literacy rate in urban areas was 70% in 2004 and it decreased to 50% in 2014.In rural areas the literacy rate for women is even less, almost zero, and that is why most of the women end up working as housemaids. Unfortunately, 60%of Pakistan's population lives in rural areas as compared to urban areas where it is 40%. Due to low literacy rate women's status in Pakistan has also become low. They are becoming dependent on their family men. As a result, a woman is told to follow the terms and conditions of men and if she fails to follow or denies doing it then she is forced or is punished by murder.
According to World Economic Forum, 5000 women a year are still being killed in the name of honor. For example, Qandeel Baloch, a small-town girl with big dreams was killed by her brother in the name of honor. She was killed in the name of honor because she wanted to be a free and independent woman. Her own brother confessed that he strangled her as she was bringing disrepute to their family's honor and he could not tolerate it any further. Another example is Malala Yusuf Zai, one of the most influential supporters of equal rights for men and women. As a young girl, Malala Yousafzai defied the Taliban in Pakistan and demanded that girls should be allowed to receive education just like boys. As a result, she was shot in the head by a Taliban gunman in 2012, but she survived. Both of these women risked their lives to become free and independent just like men.
In Pakistan, women are dependent on men. When they are mistreated, they cannot defend themselves, they are unable to raise their voices and that is why they fall victims to sexual harassment. According towww.dawn.com, in Pakistan,70% of women experience physical or sexual harassment at their work places. Sexual harassment involves unwanted or unwelcome behavior which can offend or humiliate the other person. Such problems require immediate action but here in Pakistan women do not take further steps against this issue because they are afraid of the consequences. This shows that the country is backsliding from the declaration of equal rights. The #metoomovement started against sexual harassment in the US, France, Japan, India and Italy. Due to this movement many women who were the victims of sexual harassment raised their voices. On the other hand, acid attacks in Pakistan are at an all-time high and increasing every year. According to a survey by Acid Survivor Foundation (ASF) in 2012, 70% of the women were targeted by acid attacks. Due to these attacks many women have suffered from long term consequences such as blindness or permanent scarring of face and body.
All of this evidence shows that Pakistan is backsliding from the universal declaration of equal human rights. Look what happened to Qandeel and Malala. One was killed and the other almost lost her life when they demanded equal rights. It seems that society in Pakistan wants to go that way because that is what indicators are showing every year. It is evident that the country is continuously sliding back from where it should be. It is true that parents do not want to invest money in their daughters. So, unless we change our social values, the country will continue to backslide every year. Each year we will see this gap becoming wider and wider.
After considering all these things, I came to the conclusion that I have to accept myself as an inferior woman in Pakistan. I cannot raise my voice for equal rights otherwise the same thing is going to happen to me that happened to Qandeel and Malala.
It is best for me to not ask my father to send me abroad for studies. I will not set high goals for myself because I know that they will not be fulfilled. I am happy to accept that my brother is superior than me. I am okay that the country is backsliding from the declaration of equal rights. I have decided to remain silent and accept my fate as an inferior Pakistani woman. My life is important to me I do not want to risk it by raising my voice for equal rights. If I raise my voice, I can become a victim of acid attack. I do not want to live my life with scars and blindness. I want to stay alive and keep all my body parts together.
I have been taught accommodation.
I have been taught to filter.
I want to tell my brother that we have come from difference.
You have been taught to grow out
I have been taught to grow in.
You learned from our father how to emit, how to produce, to roll each thought off your tongue with confidence.
You used to lose your voice every other week from shouting so much
I have learned to absorb
I took lessons from our mother in creating space around myself
I learned to read the knots in her forehead while you were out with your friends
I spend enough time sitting across from someone and you pick up their habits –
that's why women in my family have been shrinking for decades.
– "Shrinking Women" by Lily Myers
The Wall Between America
and Human Rights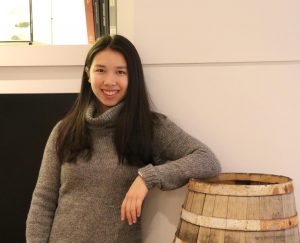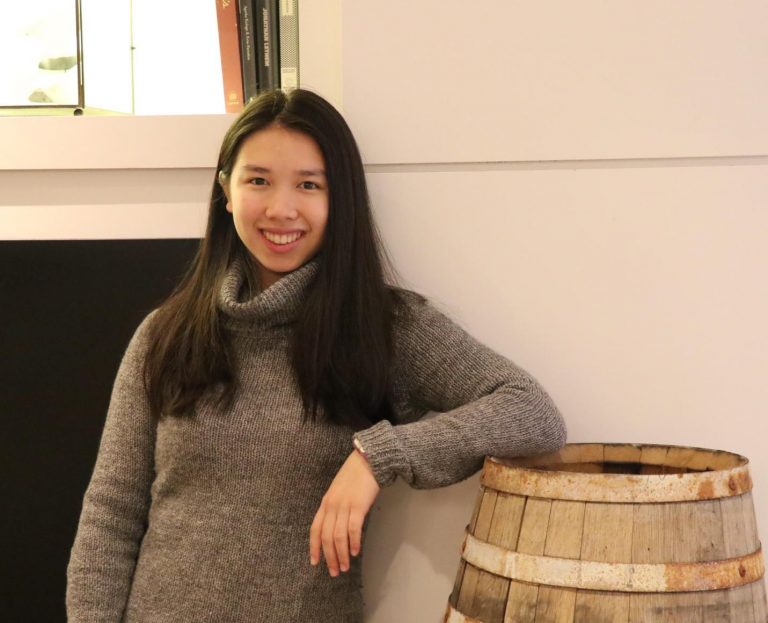 Kaelyn Ha
Honorable Mention U.S.
11th Grade, Hunter College High School, New York, NY
"I will build a great great wall on our southern border and I'll have Mexico pay for that wall."
— Donald J. Trump, Presidential Announcement, June 16, 2015
This promise marks the beginning of a series of government-sanctioned human rights violations that would become emblematic of Trump's presidency. More than three years later, America has not built that border wall, nor has Mexico agreed to pay for it. But the everlasting threat of racial prejudice, nativist ideologies, and scapegoating threats has persisted, imbedded into current anti-immigration policies. While we cannot observe a physical wall, the government has constructed a metaphorical one, dividing America from the freedom-loving ideals that founded it, from the human rights ethics we once aspired to uphold, and from an immigrant community that over time, has become woven into the fabric of our society. Trump's anti-immigration campaign stands as that wall, and it has divided us from our deep-rooted principles of human rights more than ever before. In order to break down this wall, we must inform Americans of these wrongs and encourage voters to elect only those in office willing to make it right again.
The concept of human rights was first introduced at the signing of the U.N. Declaration of Human Rights (UNDHR, 1948). The treaty acknowledged that every human is born with unalienable rights to freedom of speech, freedom of religion, freedom from persecution, and the freedom to stand up to wrong, among other principles. With such an international policy, the world changed overnight. Suddenly, peace, stability, and democracy became not only privileges to strive for, but also rights granted to everyone. As one of the treaty signees, America pledged to uphold these principles. Sixty years later, America broke this promise, and is justifying by scapegoating downtrodden immigrants who cannot stand in opposition.
Ever since his inauguration, Trump has professed to mass deport those hard-working undocumented immigrants he deems dangerous, ban asylum-seeking refugees from our care, and refuse visas to those with 'anti-American' religious beliefs. Trump's plan to do so has resulted in the institution of policies like the travel ban, the "Zero Tolerance" policy, and the repeal of Temporary Protection Status for much of Central America.
His widely disputed executive order, "Protecting the Nation from Terrorist Attacks by Foreign Nationals" (more commonly known as the travel ban) sought to curb the number of Muslim immigrants entering the country by banning immigrants from seven predominantly Muslim nations. Signed on January 27th, 2017, it banned over 218 million people from Iran, Iraq, Libya, Somalia, Sudan, Syria and Yemen for six months. Under the guise of preventing a national security risk, the U.S. is specifically targeting Muslims as scapegoat for terrorism–even as the administration denies such an intent.
Not only is the travel ban's hidden allegation absolutely discriminatory, it completely violates various rights covenants America entered long ago. For instance, the targeting of Muslim nations infringes on the right to freedom of persecution on account of religion, as stated in the UNDHR. Moreover, the travel ban infringes on various refugee clauses established by the international community. It has rejected over 50,000 planned asylum-seeking refugees from Syria and Iraq, among other Muslim-predominant countries. These refugees have been forced to emigrate back to their home countries and to the series of domestic, gang, and civil violence that threatened them to seek asylum in the first place. As the Office of the High Commissioner of the U.N. concludes, the U.S. has violated it international obligations "to provide protection for those fleeing persecution and conflicts." This disregard for human rights marks a trend in Trump's immigration 'reform.'
Trump's "Zero Tolerance" policy took the immigration ban to a whole new level. On April 6, 2018, Immigration and Customs patrols received a surprising memo: they were to show "zero tolerance" to all immigrants attempting to enter along the southwest border. In the first stage of the policy's enactment, Customs and Border Protection jailed adult refugees and tossed the children behind containment fences. Even from the beginning, the practice violated the International Covenant on Civil and Political Rights of 1992, which states that a detained person must be treated with "the inherent dignity of the human person." The act of family separation had a great psychological consequence on children. By May, the policy had coldly and swiftly tore 2, 342 children from their parents. The effects of family separation were traumatic. According to the American Academy of Pediatrics, for children abruptly snatched from their caretakers, the dismal, cold treatment they received was traumatizing. "Zero Tolerance" not only broke the covenant; it violated thousands of children, who may never fully recover from the swift invasion on their civil liberty.
Even when the administration reversed its "zero tolerance" policy to allow whole family detainment, it still infringed on the basic human rights to provide fair treatment toward detainees and aid toward refugees. Among the 300,000 thousand detained and deported by Trump's policy, 40,000 were asylum-seekers fleeing from abuse and war in their homelands. According to the Convention Relating to the Status of Refugees and the Protocol Relating to the Status of Refugees (1968), the U.S. cannot refuse refugees immigrating illegally if they are asylum-seekers. Thus, according to Business Insider, "When the US government prosecutes or imprisons these asylum-seekers, it violates the rights protected in the two treaties." By rejecting them, America has forced those refugees to return to the debilitating, human rights-violating conditions of their past.
Back on the home front, the government committed another breach when it began mobilizing ICE patrols and Customs and Immigration to mass deport Latin American refugees living in America. Having repealed Temporary Protection Status (TPS) for Nicaraguan refugees in November 2017, the government quickly began rounding them up. Having been protected by the status for the entire 19 years of the TPS program's duration, many Nicaraguans had roots in America: families, homes, and jobs they had to leave behind. Over the course of the following year, the administration expanded this policy to include other Central American refugees. On November 20, Trump repealed TPS for Haitians. On January 8, the same was done to the Salvadorans. Months later, the Nepalese and Hondurans followed the same fate. At the end, the U.S. had stripped away the legal protection of more than 300,000 Central Americans. The neglect for human rights left many, but not enough, stunned.
Although many organizations and businesses have forced Trump to repeal many of his major decisions, Trump has repeatedly responded with watered-down versions of the same policies. Americans, by-and-large, have come to accept the government's infringement on human rights. They elect politicians and public service officials who have themselves violated and buy into Trump's scapegoating rhetoric to paint immigrants as national security threats. In June 2018, Trump tweeted this scapegoating message: "We cannot allow all of these people to invade our Country. When somebody comes in, we must immediately, with no Judges or Court Cases, bring them back from where they came." Despite the numerous studies illustrating that immigrants actually commit less crime, on average, than American natives, Trump's rhetoric still resonates with much of America. In order to truly stop the human rights abuses plaguing America, we must work harder to inform the American people of these abuses.
In the past, human rights organizations have targeted specific policies in attempt to reverse the violation. But such a method is like trying to stop a massive leak by patching up all the little holes in a bucket. No matter how many holes you patch up, the water will find another way to leak out. The only solution to completely reverse the human rights abuses is by removing the bucket entirely. It is by mobilizing the entire American populace behind human rights and elected officials willing to support them. It is by encouraging Americans to realize that immigration is not the problem. As Yale law professor Samuel Moyn concludes, "Human rights depend on majority support if they are to be taken seriously. A failure to back a broader politics of fairness is doubly risky. It leaves rights groups standing for principles they cannot see through. And it leaves majorities open to persuasion by troubling forces." Even though U.S. natives are not affected by these anti-immigration policies, they still matter and if we fail to support the oppressed, we are letting transgressors walk free. If we fail to recognize human rights in government policies, the great wall dividing us from a better America will be permanent. We, along with the rest of the free world, will pay the price.
Works Cited
Conversation, The. "Trump's 'Zero-Tolerance' Immigration Policy Still Violates Fundamental Human Rights Laws." Business Insider, Business Insider, 30 June 2018, www.businessinsider.com/trumps-zero-tolerance-immigration-policy-violates-human-rights-laws-2018-6
Domonoske, Camila, and Richard Gonzales. "What We Know: Family Separation And 'Zero Tolerance' At The Border." NPR, NPR, 19 June 2018, www.npr.org/2018/06/19/621065383/what-we-know-family-separation-and-zero-tolerance-at-the-border.
Moyn, Samuel. "How the Human Rights Movement Failed." The New York Times, The New York Times, 23 Apr. 2018, www.nytimes.com/2018/04/23/opinion/human-rights-movement-failed.html.
Rieger, JM. "Trump Wants to Limit Immigration. He's Scapegoating Immigrants in the Process." The Washington Post, WP Company, 26 June 2018, www.washingtonpost.com/news/the-fix/wp/2018/06/26/trump-wants-to-limit-immigration-hes-scapegoating-immigrants-in-the-process/?utm_term=.ab7d44ff62ee.
"The Consequences of Stripping Temporary Protected Status." Georgetown Public Policy Review, www.gpprspring.com/new-index-1/#the-economic-and-social-consequences-of-stripping-temporary-protected-status.
Trump, Donald J. "We Cannot Allow All of These People to Invade Our Country. When Somebody Comes in, We Must Immediately, with No Judges or Court Cases, Bring Them Back from Where They Came. Our System Is a Mockery to Good Immigration Policy and Law and Order. Most Children Come without Parents…" Twitter, Twitter, 24 June 2018, twitter.com/realDonaldTrump/status/1010900865602019329.
"Trump Administration Civil and Human Rights Rollbacks." The Leadership Conference on Civil and Human Rights, civilrights.org/trump-rollbacks/.
"Universal Declaration of Human Rights." United Nations, United Nations, www.un.org/en/universal-declaration-human-rights/.
"Updated – Trump-O-Meter: Build a Wall, and Make Mexico Pay for It." @Politifact, 16 Jan. 2017, www.politifact.com/truth-o-meter/promises/trumpometer/promise/1397/build-wall-and-make-mexico-pay-it/
"US Travel Ban: 'New Policy Breaches Washington's Human Rights Obligations' – UN Experts." OHCHR | News Search, 1 Feb. 2017, ohchr.org/EN/NewsEvents/Pages/DisplayNews.aspx?NewsID=21136&LangID=E.
The Development of Human Rights
in the Czech Republic
​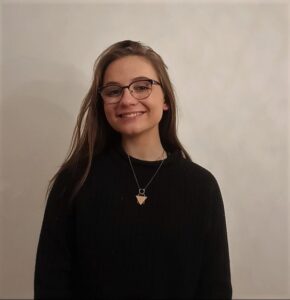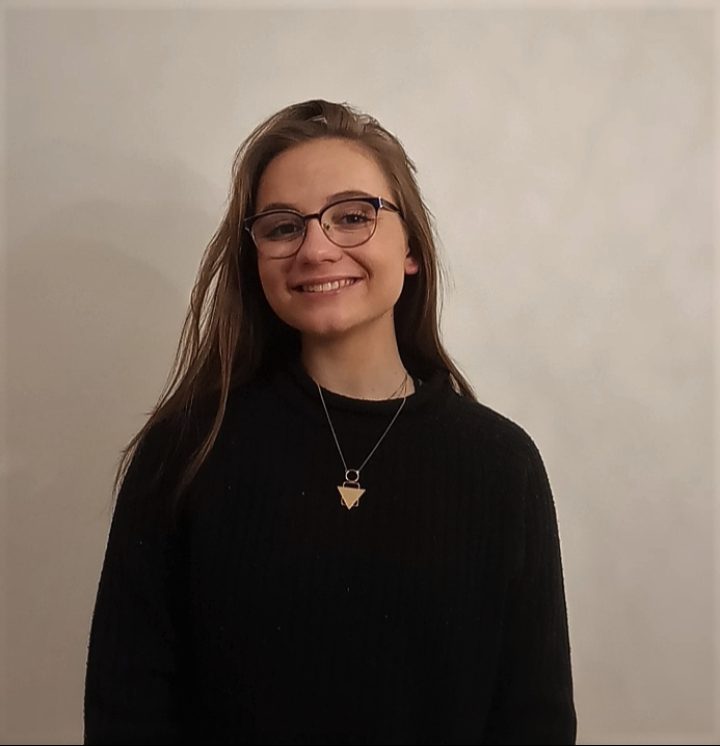 Kristýna Stříbrná ​
Honorable Mention Other than U.S.
Gymnázium Nad Álejí, Prague, Czech Republic​
On 10th December 1948, the Universal Declaration of Human Rights had been adopted. It set the fundamentals for further progression in human rights protection. It brought to the world the basic concepts of dignity, liberty and equality. These measures felt necessary to be enforced, because of the deep painful gashes the Second World War had left on everyone. Unpleasant experiences enrich us with knowledge which should be used in preventing such events to ever occur again. Our world has gone a long way since the Second World War, managed to bandage and heal most of its wounds. While those wounds are disappearing, the traumatic experiences are being forgotten as well. We always have to keep reminding ourselves what lead us to the life and opportunities we have today. The year 2018 is celebrating the 70th anniversary of the Universal Declaration of Human Rights adoption. For me, it's also a celebration of every one of us, of the possibilities we have today and the life we are able to lead. And so, it's in the interest of every individual to monitor the current political situation and its attitude towards human rights.
The main concerns faced in the Czech Republic regarding human rights are the Roma minority, the LGBTQ community and the refugee crisis.
The situation of the Roma minority is one of the most urgent questions in the Czech society. A half of Roma currently living in the Czech Republic find themselves in a situation of social exclusion (Úřad vlády České republiky(1) 6). Social exclusion results in poor education, long-term unemployment and poverty, alongside constant prejudice, discrimination and racism. The Czech government is aware of this huge problem and in 2014 authorized the Strategy of Roma Integration for years 2015-2020. Its goal it to decline the negative trend in the development of Roma situation to 2020. It focuses on areas such as education, employment, housing and generally social attitude towards Roma people.
The public employment service does not register work applicants based on their ethnicity, therefore, we can only estimate the number of unemployed Roma. However, having lived in this country, everyone surely notices that the situation is not very favourable. The Roma are a minority most jeopardized regarding employment (Úřad vlády České republiky(1) 34). When applying for their jobs, they often have to face racism and xenophobia which creates a lower chance for admission. In the Strategy of Roma Integration, the Czech government set a few specific goals to decline this negative trend. Firstly, it is the classification of individual jeopardized with racial discrimination as the targeting group within the Active Labour Market Policy. Active Labour Market Policy is endeavoring to reduce unemployment rates by an active use of instruments such as community work, requalification or various financial aids. It provides the applicants with jobs financially supported by state that vary from cleaning public areas to auxiliary tasks for charity, social or cultural institutions either in education. This categorization is up to the applicant – it is a choice of the individual if he categorizes himself as a person that confronts with racial discrimination. This implementation results in a higher employment rate, it prevents the loss of work habits and directs finances into poverty-stricken communities (Úřad vlády České republiky (2) 12).
Another problem that kept Roma people unmotivated to find a stable work position was the ratio of social benefits and a minimum wage. They reckoned that receiving social benefits is satisfactory enough for basic needs, thus, getting a job was not all that efficient (Úřad vlády České republiky (3) 19). The government solved this issue by increasing minimum wage by 3700 crowns (163USD) over the recent five years (Mpsv.cz).
A new position of social workers was also introduced. Their job is to walk around local districts and offer free services. Social workers can help individuals with paying taxes, submissions for social benefits or inform them about the rights and duties assured by the Czech citizenship (Navrátil 204). The Roma people often do not have a basic financial literacy or a general knowledge of their entitlements. By giving them a helping hand, we can navigate them towards much easier integration.
Issues regarding education consists of an educational gap between Roma and the majority, segregation of Roma children within the educational system and a low engagement in preschool education (Úřad vlády České republiky(5) 42).
Preschools help children create a habit of regular attendance. If such habits are not set up in an early age, it creates much more problematic further education (Úřad vlády České republiky(5) 42). Social workers were installed to inform Roma parents about the possibilities and advantages of enrolling their child into preschools, they are also meant to build trust between families and schools. If a bond is made, children have higher chances to successfully complete their education (Úřad vlády České republiky(5) 45).
Amnesty International is regularly pointing out the amount of Roma children in practical schools (Amnesty International 143). Practical schools are designed for developmentally disabled pupils that cannot keep up with mainstream education. Such segregation is a long-term problem in the Czech Republic. Being a minority group, Roma children still make up to 30,9% of pupils in practical schools. (Úřad vlády České republiky(4) 7). The Strategy of Roma Integration tries combating this issue and ensure a system of equal education. The endeavor resides in educating teachers and school administrators about multiculturalism and the importance and demands of successful Roma integration into schools and preschools (Úřad vlády České republiky(5) 45). The goal is for teachers to understand Roma culture and customs. As a result, they can use the right approaches in their school tuition and, consequently, avoid Roma segregation. Unfortunately, the numbers are declining very slowly, and politicians still have not come up with an effective solution.
Good education is a milestone for a functioning society, and it should be in the centre of our focus. If we provide a quality education to those in need, we can break the cycle of poverty. Good education leads to higher chances of getting a well-paid job. A financially supported individual can create better environment for their children and provide them with better education (Úřad vlády České republiky(6) 34).
Roma families often live in socially excluded areas called ghettos (Čada 9). They are staying in small flats that are in really bad conditions, isolated from the rest of the society. They became alienated and unable to successfully integrate. Their children copy the same patterns of behavior as their parents, which in those excluded areas often consists of criminality, drug use and a loss of work habits. The main cause of this problem is discrimination coming from landlords, often based solely on prejudice. This big part of the issue is being slightly neglected. The government only introduces new sets of various social benefits for the disadvantaged. It also tried to install a new annual analysis that tracks and evaluates barriers and discrimination factors that prevent Roma from the access to housing. Sadly, this analysis have not been done in any of the previous years (Úřad vlády České republiky(4) 15).
The housing situation concerning Roma people is not being improved, actually, a few months ago – the local elections were proceeding, a political party striving to be elected in a town called Most had used a strong pejorative rhetoric in their posters. "We will establish a village for the rabble," the slogan claimed (Vokurka). Every Most's inhabitant knew that they were referring to Roma. Situations like this happen often in the Czech Republic resulting in currently 600 ghettos all over the country (Čada 11). The exclusion of minorities is not going to resolve the problem. We need to stop turning a blind eye and start coming up with effective long-lasting solutions.
In conclusion, the Czech Republic is at least aware of the situation and is recognizing its negative aspects. The government regularly tries to invent and implement new solutions. This endeavor does not work like some magic pill that gives out quick results. But still, small improvements are recognizable in the reports government is annually conducting. However, its efforts could be unquestionable amplified and some of the settled targets less neglected.
Another minority present in the Czech society are homosexuals. According to a study conducted by Jaroslav Flegr, 10% of the participants labeled themselves with such orientation (Flegr 1). The Czech Republic categorizes itself as one of the most liberal countries in Europe regarding homosexuality. However, there are still many blank spaces that need to be infilled by progress. A progress towards society composed of individuals equal in their rights and dignities. Homosexual marriage is not yet legal under the Czech law. The closest compensation our government authorized in 2006, is registered partnership. This form of coexistence is depriving partners of the right to mutual child adoption and the right to apply family law. It creates many financial grievances as well – matrimonial property and the right to widower's/widow's pension is not covered under registered partnership.
The most common argument people opposing the enshrinement make is that upbringing by homosexual partners is having negative influence upon the child. In 2005, the American Psychological Association released a study called Lesbian and Gay Parenting. There they came to conclusion that homosexual parenting is not having negative impact on children and is comparative to heterosexual parenting (APA 7). Ironically, putting off such enshrinement is being unfavourable mostly towards children. When partners split, the child is not possessing any rights for alimony. If an adoptive parent dies, his partner cannot enforce any possession of rights applying to the child. Around 1000 children are currently living in Czech "rainbow families" and therefore are endangered with such risks..
If the state imposes the same responsibilities on every citizen (paying taxes, obeying the law, staying loyal to the country etc.), should it not also be ensuring everyone the same rights? Moreover, homosexuals would receive this legalization as a symbol bringing an ultimate acceptance by society, delivering them their natural dignity.
Luckily, homosexual marriage is now a hot topic in the Czech Chamber of Deputies. A campaign called Jsme fér (translated – We are fair), founded in April 2017, is endeavouring to make homosexual marriage legal under the Czech law. In February 2018, Jsme fér collected 68 000 signatures on a petition that calls for homosexual marriage legalization. On this basis, the Chamber of Deputies is currently in process of discussing a change in the civil code that will e able legal marriage for everyone.
Having lived in the Czech Republic my whole life, I noticed people becoming more open-minded and socially aware – especially among the younger generation. For example, in the capital city – Prague – a parade called Prague Pride is taking place every year since 2011. Its intention is to empower homosexuality, bisexuality and transgenders. The estimated presence is 40 000 people and the number is growing annually. I strongly believe that the acceptance towards all kinds of love will grow simultaneously – within the Czech society, within the world.
Addressing acceptance – 68,5 million people have been forcibly displaced worldwide since 2015 (Unrefugees.org). Many problems concerning acceptance by the rest of the society has arisen alongside waves of agitation. In May 2015, the European Commission proposed the EU Relocation Scheme containing: "A series of immediate actions to address the unprecedented influx of migrants on the EU's southern borders, and the large number of tragic deaths of people attempting to cross the Mediterranean irregularly" (Keller). The Czech Republic was asked to fulfill a quota of 2,691 relocation submissions. Ironically, a progress report published in June 2017 states that the Czech Republic had accepted solely 12 people (European Commission). In September 2018, the Czech prime minister announced a refusion of a proposal for accepting 50 Syrian orphans into the country. Arguing that the Czech Republic had demonstrated its solidarity in other meaningful ways (various financial and material aids) and has its own orphans to worry about (Kenety). Most recently The Global Pact for Migration was refused as well. A successful resettling cannot occur if the countries involved will not find ways how to effectively cooperate.
In an opinion poll conducted in 2016 -64% of Czech citizens are against the refugee influx (Centrum pro výzkum veřejného mínění). The general atmosphere among the public is not changing. An organization Islám v České Republice nechceme (translated – We do not want Islam in the Czech Republic) is holding many anti-refugee demonstrations and hundreds of people are participating every year. Similarly, the Czech president – Miloš Zeman – is often caught using anti-refugee rhetoric, calling the refugee crisis an "organized invasion on Europe" (Khan).
For the refugees trying to pass through the Czech Republic and resettle in further European countries, the detention centers are neither in good conditions. They are missing basic necessities such as warm clothes or proper footwear. They are overcrowded and a space for sleep is difficult to find. A Czech ombudsman, Anna Šabatová, once proclaimed that the detention center's conditions are often worse than those is prisons. However, there has been made some progress since – new centers were opened to prevent the overcrowding. More interpreters, social workers and new activities for children were installed.
Not offering a such needed aid to those in need, those who are trying to escape violence and unnecessary bloodshed, is inhuman and shameful for the whole country. We, as Czech citizens, need more tolerance training and politicians that embody those values. These measures would lead to the maintenance of bonds of cooperation and respect between all countries and its citizens. Until then, this remains an example of our isolation and a stride towards unnecessary relapsing.
The Czech society can be quite ignorant in some spheres of its national policy. It got accustomed to moving problems aside instead of initiating action. That shows In Roma communities being excluded to ghettos, not accepting refugees to stay in our country and many more. Why is the LGBT situation improving much quicker? Well, homosexuals are already present in our society today. They are in people's friend circles, a family member, a co-worker. People want their friends to have the same rights as them. Being a refugee is more complicated. A refugee cannot go and meet Czechs, he cannot go and explain them the situation in which he had found himself in, how he feels about it and why is it so important for him to leave his country. A Roma will not explain to you that he is being aggressive because he was bullied throughout his education. We have to be the ones to do it for them.
SOURCES:
Zpráva o stavu romské menšiny v České republice za rok 2017. Oddělení kanceláře Rady vlády pro záležitosti romské menšiny a sekretariátu Rady vlády pro národnostní menšiny, Úřad vlády České republiky, 2018, https://www.vlada.cz/assets/ppov/zalezitosti-romske-komunity/dokumenty/Zprava-o-stavu-romske-mensiny-2017.pdf. 12/10/2018.
Informace o naplňování Strategie romské integrace do roku 2020 v roce 2016. Oddělení kanceláře Rady vlády pro záležitosti romské menšiny a sekretariátu Rady vlády pro národnostní menšiny, Úřad vlády České republiky, 2017, https://www.vlada.cz/assets/ppov/zalezitosti-romske-komunity/dokumenty/Informace-o-naplnovani-Strategie_1.pdf. 12/10/2018
Informace o naplňování dekády romské inkluze 2005-2015 v roce 2014. Oddělení kanceláře Rady vlády ČR pro záležitosti romské menšiny a sekretariátu Rady vlády pro národnostní menšiny, Úřad vlády České republiky, 2015, https://www.vlada.cz/assets/ppov/zalezitosti-romske-komunity/dokumenty/Informace-o-naplnovani-Dekady-2014.pdf. 12/10/2018
Informace o naplňování Strategie romské integrace do roku 2020 v roce 2017. Odbor lidských práv a ochrany menšin Úřadu vlády, Kancelář Rady vlády pro záležitosti romské menšiny, Úřad vlády České republiky, 2016, https://www.vlada.cz/assets/ppov/zalezitosti-romske-komunity/dokumenty/Informace-o-naplnovani-Strategie-romske-integrace.pdf. 12/10/2018.
Strategie romské integrace do roku 2020. Odbor lidských práv a ochrany menšin Úřadu vlády, Kancelář Rady vlády pro záležitosti romské menšiny, Úřad vlády České republiky, 2015, https://www.vlada.cz/assets/ppov/zalezitosti-romske-komunity/Strategie-romske-integrace-do-roku-2020.pdf. 12/10/2018.
Strategie politiky zaměstnanosti do roku 2020. Ministerstvo práce a sociálních věcí, Úřad vlády České Republiky, 2015, https://portal.mpsv.cz/sz/politikazamest/strateg_zam_2020/strategiepz2020.pdf. 12/10/2018.
Strategie politiky zaměstnanosti do roku 2020. Ministerstvo práce a sociálních věcí, Úřad vlády České Republiky, 2015, https://portal.mpsv.cz/sz/politikazamest/strateg_zam_2020/strategiepz2020.pdf. 12/10/2018.
Čada, Karel. Analýza sociálně( vyloučených lokalit v ČR. Praha: GAC spol. s r. o., 2015.
Vokurka, Martin. "Tvůrci nápadu postavit za Mostem vesnici pro lůzu čelí kritice kvůli bytům." Mostecký deník.cz. 9/20/2018. Mostecky.denik.cz 12/10/2018.
USA for UNHCR. "Refugee statistics." USA for UNHCR. 2018. Unrefugees.org. 12/10/2018.
Keller, Ska. "1st Emergency Relocation Scheme." Legislative Train Schedule towards a new policy on migration. 2018.12/10/2018
EU EMERGENCY RELOCATION MECHANISM As of 27 September 2017. European Commission, UNHCR, 9/28/2017, https://reliefweb.int/sites/reliefweb.int/files/resources/EU%20Emergency%20Relocation%20Mechanism%20as%20of%20%2027%20September%202017.pdf. 12/10/2018.
Lesbian and Gay Parenting. Committee on Lesbian, Gay, and Bisexual Concerns, Committee on Children, Youth, and Families, Committee on Women in Psychology, American Psychological Association, 2005, https://www.apa.org/pi/lgbt/resources/parenting-full.pdf. 12/10/2018.
Kenety, Brian. "PM Andrej Babiš: "Why should we be caring for Syrian orphans?"." Radio Praha in English. 9/17/2018. Radio.cz. 12/10/2018.
Tisková zpráva: Postoj české veřejnosti k přijímání uprchlíků – prosinec 2016. Sociologický ústav AV ČR, Centrum pro výzkum veřejného mínění, 1/13/2016, https://cvvm.soc.cas.cz/media/com_form2content/documents/c2/a2144/f9/pm170113.pdf. 12/10/2018.
Khan, Shebab. . "Refugees coming into Europe an "organized invasion", says Czech president Milos Zeman." Independent. 12/27/2015. Independent.co.uk. 12/10/2018.
Dominance, submissivity (and homosexuality) in general population. Testing of evolutionary hypothesis of sadomasochism by internet-trap-method. 27, Department of Anthropology and Human Genetics, Faculty of Science, 1/6/2006, http://www.flegr.com/wp-content/uploads/2017/05/domsubm.pdf. 12/10/2018.
Amnesty International report 2017/18: The state of world´s human rights. Amnesty International, 2018, https://www.amnesty.org/download/Documents/POL1067002018ENGLISH.PDF. 12/10/2018.
Pakistan and Human Rights;​
A Turbulent Journey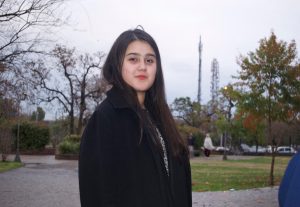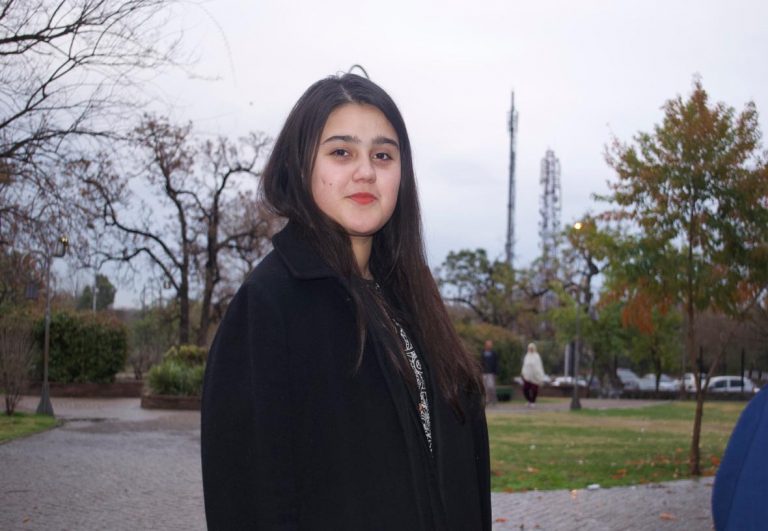 Momina Imran Abbasi
Honorable Mention Other than U.S.
Grade Level 03, Beaconhouse School System, Margalla Campus, Islamabad, Pakistan
On December 10, 2018 the adoption of the Universal Declaration of Human Rights will mark its 70th anniversary. As a goal for the world's governments and societies to reach, the UDHR is just about the best we have. However, to be truly impactful, the UDHR must be accompanied by easily measurable milestones for progress (the Millennium Development Goals as well as the Sustainable Development Goals serve this purpose), and most importantly, governments need to prioritize efforts to live up to the spirit and letter of the UDHR. I believe that the United Nations has done it's part, and now the responsibility lies with the nation states to do their part.
As a Pakistani citizen, my main focus is of course the Pakistani government, but before I get to Pakistan, I cannot help but point an accusing finger at the world's superpowers, primarily The United States of America, The People's Republic of China and Russia, who are all extremely poor role models for younger nations, since they have little regard for civil rights, rule of law and basic human rights. The US has somewhat acceptable standards domestically, while being veritable war criminals abroad, while Russia and China are lacking domestically but behave somewhat well in the international arena. Ultimately none of the current superpowers set a good standard, and this has many consequences, not only do they have a hard time critiquing other countries without coming off as completely hypocritical and false, they also set a very low standard for the regimes they cooperate with (the best example is of course the US, which has no issues working with regimes like Saudi Arabia and Israel – and even actively promotes and defends them – all the while fighting and undermining countries who have better human rights records (but are not allies militarily)), and that has the very unfortunate consequence of signaling that the West doesn't really care about human rights, it is simply a geopolitical tool, that is used whenever it is convenient, and that therefore, the only thing necessary to be part of the global community is to be a good (military) ally to the West and they will forgive all human rights abuses. Ultimately, this attitude has led to global stagnation in the move towards more and better human rights for the people of this world.
Alright, now with the context in order, let's return to Pakistan. Pakistan is a young developing country with a past full of turbulent events. Clearly the standard for Pakistan is different than the standard for older European democracies for example. Instead of looking at Pakistan in absolute terms, I'll be considering if Pakistan is progressing in terms of the UDHR or regressing.
The UDHR has 30 articles, of which article 1 has a very general character, and article 30 has a somewhat technical character, so the articles I'll be considering will be 2-29.
Article 2 – freedom and equal rights without distinction/discrimination of any kind. Two groups come to mind who have been, historically speaking, discriminated against in Pakistan, one group being LGBT people and the other group being the Ahmadis.
LGBT individuals have in recent years, seen positive change. For transgender people, the change has been fairly concrete, the most recent example being the Transgender Persons (Protection of Rights) Act, which parliament passed in 2018. For LGB people, the changes haven't been so much at the governmental level, but society's attitude is clearly shifting, and acceptance is growing, especially at the higher social classes.
Ahmadis on the other hand, haven't seen their situation improve unfortunately. Even looking past the many horrendous attacks against the community's members and their religious sites (that always go unpunished), their legal situation has also only deteriorated for the past many years (particularly since Zia-ul-Haq's Islamization of Pakistan in the 70s and 80s). One specific example that must be mentioned is the constitutional amendment of 1974 (the second amendment to the constitution of Pakistan) which was directly targeted at the Ahmadis to define them as non-Muslims.
As a final note on article 2 and Pakistan, it is worth mentioning, that the constitution of Pakistan generally creates a distinction between "Muslims" and "Non-Muslims", and grants Muslims special status, this in and of itself goes against article 2.
Article 3 – Right to life, liberty and security of person. The issue of forced disappearances is relevant to mention here. Even though this tool of government abduction has undoubtedly been used in Pakistan's earlier history, it became an institution during the rule of military dictator General Pervez Musharraf (as part of the "War on Terror") and has continued since then.
Article 5 – Protection from subjection to torture or to cruel, inhuman or degrading treatment or punishment. There are numerous reports on abuse and torture in Pakistani prisons. Furthermore, the issue has only escalated after the "War on Terror" lead to cooperation with other torturing nations such as the United States of America (the case of Muhammad Saad Iqbal held at Guantanamo Bay comes to mind).
Article 9 – Protection from arbitrary arrest, detention or exile. In 2014 the "Protection of Pakistan" Bill was passed which (among many other things) allows for indefinite detention of suspected terrorists. Fortunately, this bill has lapsed, and it seems that, for the moment, there is no indication of a similar bill being passed.
Article 10 – Entitlement to a fair and public hearing by an independent and impartial tribunal, in the determination of rights, obligations and of any criminal charges. Following the Peshawar school attack in December 2014, the Twenty-first Amendment to the Constitution of Pakistan was passed which allows for the establishment of speedy military court trials for terrorism suspects. The clause was set to expire in January 2017 but has been extended for another two years.
These secret military courts try civilians behind closed doors and have no obligation to release any details to the public.
Article 15 – Right to a nationality. Ahmadis cannot apply for a passport or a National Identity Card without agreeing to the following statement "I consider Mirza Ghulam Ahmad an impostor prophet. And also consider his followers, whether belonging to the Lahori or Qadiani group, to be non-Muslims." which effectively means renouncing their faith.
Article 18 – Right to freedom of thought, conscience and religion; this right includes freedom to change his religion or belief, and freedom, either alone or in community with others and in public or private, to manifest his religion or belief in teaching, practice, worship and observance. In 1984 "Ordinance XX" led to the prohibition of Ahmadis expressing their religion in any public manner (this includes giving their children Muslim names, and even includes a prohibition on using the standard Muslim greeting, something which not even non-Muslims are prohibited from doing).
Article 19 – Right to freedom of opinion and expression. Pakistan's blasphemy laws are in their essence understandable, but in practice they are extremely open to interpretation and abuse, to make matters worse even the allegation of blasphemy can be a death sentence in practise, as many people have been murdered before ever having their case decided in court. Recently the case of Asia Bibi has further shown that even when someone is acquitted by the supreme court, after 9 years in jail, they are still not free, as Asia Bibi is currently prohibited from leaving Pakistan.
Article 21 – Right to take part in the government. Right to equal access to public service. Non-Muslims are not allowed to become President or Prime Minister and are barred from the Federal Shariat Court that technically has the power to annul laws that the court deems are not in accordance with Islam.
Article 25 – Right to a standard of living adequate for health and well-being. According to data from The World Bank, poverty in Pakistan has steadily been falling since 2001 and is currently at the lowest it has ever been. The same positive trend can be seen with total life expectancy which is also higher than ever before.
Article 26 – Right to education. UNESCO data from 2016 shows us that primary school enrollment is at 97.71 %. This number is a bit below most western societies. However, if we look just slightly beyond this statistic and look at how many students actually complete their primary school education, only 71.35 % do so (UNESCO data from 2016). So even though education is available (one can question the quality of the public education system, the physical standard of education centers, the infrastructure, facilities or incentive structures to allow for proper education, but that is outside the scope of this essay) there are issues that muddy the good impression a bit.
Alright, time to sum up a bit; it is clear that the "material" development of Pakistan is going all right (all things considered). The main issues that Pakistan faces are clearly religious extremism (supported by a constitution that creates unequal citizens) and lack of civil rights. There are some very small victories (as mentioned under Article 9) but the overall trend definitely points to increasing authoritarianism.
To tie things back to the beginning, both of these issues are mainly caused by outside forces; the influence of the Saudi regime since the 70s and the subsequent establishment of wahhabi madrassas by the same forces, has resulted in a Pakistan today that is split between an extremely vocal and violent minority of ultra-religious fanatics, opposed by a mostly moderate and quiet majority. The other issue (lack of civil rights) is almost always tied to the "War on Terror", which of course was brought to Pakistan (in its official form) by Pakistan's cooperation with the United States.
As I reach the conclusion of this essay, the question of "what can be done to remedy the situation?" remains, and this question is very hard for me, because honestly, I'm not sure. Often as a Pakistani, you feel as though you are a pawn between superpowers, and what you have to say and the direction you want to go, is only really secondary to what the global superpowers want. But still, I do have faith in the Pakistani people. And my faith in Pakistan has only increased since the last elections, not because I have unrealistic hopes for our new government, but because the fact that an entirely new party came to power shows that the Pakistani people want change, and that they have not given up on the system, they are still willing to work towards change through established democratic channels, even as those channels have been shown to fail them again and again. Ultimately the Pakistani people still believe in democracy, and the parties they voted for were not the parties of religious fanatics, or pseudo-fascists, they were progressive parties. This is cause for hope, and when the whole world seems to slowly be descending into fascism, it's nice to see that at least Pakistan has not given in (yet).
The Relapsing Human Rights
Situation in Uganda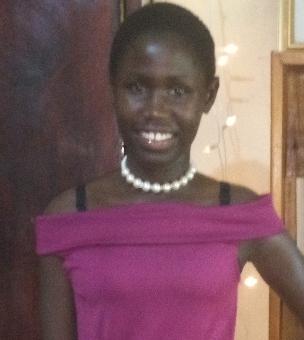 Anzoa Diana Desiderius
Special Recognition Other than U.S.
11th grade, St. Cyprian High School. Naggalama, Uganda,
Despite the Universal Declaration of Human Rights by the United Nations General Assembly on the 10th of December 1948, "after decades of gains, nearly every country seems to be backsliding," as Samuel Moyn wrote in The Last Utopia.
Foremost, I would define the two key terms "human rights" and "backsliding". What are human rights? Wikipedia defines human rights as moral principles or norms that describe certain standards of human behavior and are regularly protected as natural and legal rights in national and international laws. Then what is backsliding? According to the Oxford Advanced Learner's Dictionary, backsliding is a situation when somebody fails to do something that they decided to do and returns to their former behavior. In this particular situation, backsliding refers to the situation when countries have failed to adhere to the thirty (30) Universal Human Rights that were declared by the United Nations General Assembly and are now returning to their former bad conducts of human rights abuses.
Given the above background, in my view Uganda, one of the UN member countries is among the countries that is backsliding on the human rights issues. My country has been backsliding in various ways in political, education, health, social and other sectors. Despite the establishment of Uganda Human Rights Commission some years ago and more recently, the Parliamentary Committee on Human Rights, the current state of affairs in Uganda is far from upholding the human rights treaty. The current political happenings in the country like questionable arrests of political leaders, especially in the opposition, and broad daylight arrests of suspected civilians by gun wielding plain clothes operatives. Freedom of association and meetings are often disrupted by the police because they are accused of rebelling against the authorities. Obviously, these happenings were not conjured out of thin air, but there are certain factors that triggered them and continue to support them. The police and government agencies continue to mercilessly burst any gathering and meetings under the guise of enforcing public order management act.
Discrimination and gender inequality are some of the leading causes of violation of human rights against women, children and disabled persons. In African societies it is believed that men are superior to the women who are termed as inferior sex. In spite of the efforts to discard that belief, most societies still adhere to that cliché. Africa Renewal published an article, "Violence against women unabated despite laws and policies" by Stephen Ssenkaaba. It explicitly brings out the impact of gender inequality thus the gender-based violence and sexual abuse. Further, children should submit to elders' decisions without questioning is a common occurrence and similarly the persons with disabilities are not given many opportunities either because of the barbaric saying, "disability is inability." These violate the rights of such categories to equality and discriminate them from freely associating.
"Corruption is Uganda's ticking time bomb," Paul Busharizi wrote in the New Vision of 15th September 2007. Corruption is a fast spreading disease in Uganda's system. Ministers and other technocrats in charge of projects end up squandering money for public services like health and education for their own selfish interests. For instance, The Observer of January 18, 2013, published an article by Edgar Agumya describing how Hon. Mike Mukula, former Minister of State for Health (General Duties) was found guilty for embezzling Shs. 210 million from Global Alliance Vaccine. Similarly, in 2013 Geoffrey Kazinda, former Principal Accountant in Prime Minister's office was found guilty of multitude corruption charges like forgery, unlawful possession of government stores, defrauding government of Shs. 316 million, illicit enrichment of Shs. 4.6 billion and finally, he was also guilty of 69 charges where he allegedly stole more than Shs.5.4 billion meant for post-war reconstruction in Northern Uganda and Karamoja (The New Vision, Daily Monitor and The Observer from 31st May 2017 to 17th October 2018). Due to these corrupt acts, citizens have been denied much needed health services, education services, good roads and other developments, thus violating the 25th and 26th human rights declarations, which clearly state a right to adequate standard of living and a right to education respectively.
Another leading cause of human rights violation in Uganda is citizens' ignorance of their rights as the highest percentage are unaware of their rights. Also, majority of Ugandans are ignorant about the 30 Human Rights declarations. For example, personally I didn't even know about the declaration of human rights until I was given the essay question and I had to search it on the internet to find out more about it. This means that if I had not got the question, I would still be unaware of my rights like the millions of Ugandans who have not been exposed. This is disadvantageous because one cannot know whether one's rights are being violated or who to report to in case of such violations, hence further violation of human rights. Unbelievable yet true, some women in rural areas even think it's justifiable for their husbands to physically punish them for doing wrong.
Traditional culture and beliefs also contribute to the violation of human rights. Many African countries are widely known because of the various cultures and beliefs like female genital mutilation, male circumcision, abandoning of twins for death, early marriages, female inferiority and the like. These are common occurrences in Uganda, and no one thinks it's strange but rather find them normal. Through the years, government and some religious organizations have tried to eliminate most of those abusive cultures, and they have succeeded in eliminating some of them like abandoning of twins, but female genital mutilations still persist in some tribes like Sebei. However, female inferiority is the belief that has had a diverse effect in Uganda. Despite the introduction of Universal Primary Education and Universal Secondary Education in Uganda, still some parents do not take their girl children to school. Yet the policies were set up to ensure education for all. Many parents neglect their daughters and prefer to prepare and marry them off at very tender age so as to benefit from. Female inferiority is also the leading cause of sexual abuse and gender-based violence. These all violate a right to equality and right to education.
Finally, there is Uganda's very own problem! The political leaders overstay in power and cause issues like changing constitutions to benefit the government in power. Just in 2016, Uganda had its presidential elections and the results were a great dismay to a number of citizens because the man who had ruled Uganda for 30 years had come back to power to rule for more years under uncertain winning. "Once you taste the throne, you never want to leave it", so the citizen came up with this quote referring to him. Relatedly, this year the president showed his colors by demonstrating how far he would go to keep in power by violating freedom of speech and association. When individuals like Honorable Kyagulanyi and Honorable Zaake came out to speak, they were accused falsely, arrested, tortured, imprisoned and refused treatment at first even when they were critically ill. The news about their torture went viral, which prompted the government to ease their stand, but there are thousand others like them who are imprisoned without trial.
When I see all these things happening and they are fast spreading in Uganda where the available laws seem not able to protect the people and the institutions/committees seem helpless either; I also see the people scared, intimidated, hopeless and powerless, even at my level, I know for sure there is something going wrong in my country. I then ask myself, shall we continue like this to let the human rights abuses continue? If not, then what can be done about it? Who can end these and their negative effects? Or even better, what can alter these negative effects to positive ones? After giving it a lot of thought, I believe the following ideas can provide some of the possible solutions to these problems in Uganda and in the world.
First and foremost, raising human rights awareness of the citizens. Why? Like I said in the sixth paragraph, ignorance of one's rights is one of the major causes of the violation of human rights. If one does not know his/her rights, then how will one know that one's rights are being violated? Or how will s/he know whom to report to? It really is essential for people to know their rights. There are many ways you can reach out to tell the people about their rights. In towns you could use the billboards. The children could be taught at schools and finally, the government could send delegates or establish special units in the districts to educate the rural population about their rights. This could make a great difference because then, women will know that it is not right for their husbands to harass or beat them. Children will also know that they have a right to education and ask questions.
Second point in line is law enforcement. Undoubtedly, quite a number of laws and institutions/committees have been put in place to protect human rights. Internationally, there are the 30 Human rights declared by the United Nations, and in Uganda there are the Uganda Human Rights Commission and the Parliamentary Committee on Human Rights among others. Fine, the laws and institutions have been put in place, but what are they doing for the betterment of the people? These laws should be taken seriously and enforced, and the relevant institutions need to be put back to action immediately. That is to arrest and punish those who defy the laws to serve as example for others who abuse people. Law enforcement is really needed because if a victim reports a problem and nothing is done about it, then there is no use for the laws and committees/institutions.
People whose rights are being abused should be able to open up about their experiences because if they do not, no one will know about them and nothing can be done to help them. In the end, they will keep on suffering and their ordeal will keep on spreading to other people until nothing can be done about it. So, opening up can also be a great deal of help to mending the damages.
Finally, when a doctor detects stage one cancer in one's body, the treatment starts with immediate effect for it to be effective before the cancer spreads. When the iron-smith is at work, he heats and strikes the iron when it is still hot. So, what I am trying to send is a wakeup call to our government to sober up and tackle the rampant human right abuses going on in the country before it is too late, i.e. before the damage cannot be mended. Like the saying goes, "Make hay when the sun shines."
In summary, Uganda's major problem is where laws are in place but not implemented and institutions are in place but are reduced to nothing by the state organs. In conclusion, there is no goodwill from the sitting government to enforce human rights and that's the reason the country is backsliding.
THE PROGRESS OF HUMAN RIGHTS IN ZIMBABWE.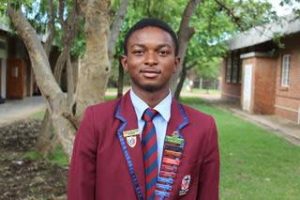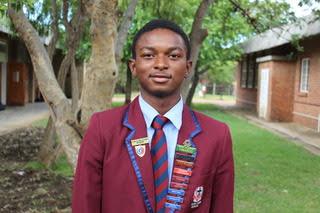 Takudzwanashe Adrian Bvurire​
Special Recognition Other than U.S.
A level, Petra College Senior, Ascot, Bulawayo, Zimbabwe​
"The UN Declaration of Human Rights outlines and promises all the economic, social, political, cultural and civic rights that underpin a life of want and fear", [under the UN declaration of human rights] and while progress has been made to this end, it seems that Zimbabwe takes two steps forward then one step back in some areas.
I could not, comprehensively, address all 30 articles of the UN declaration of human rights within the given limits of the essay, thus I shall instead choose to address the main issues within the national context and constitution of Zimbabwe as holistically as possible and thus draw up a supported conclusion, that, to a greater extent, Zimbabwe has been backsliding despite considerable efforts to prevent it. `
Within the context of Zimbabwe as a low income [and less economically developed] nation, the major groups of rights which have been or are being addressed are: –
Children's rights [educational and labour].
Women's rights [gender equality and violence].
Free speech and rights to freedom of expression.
Freedom to protest and demonstrate.
Life [security of person].
In terms of children's rights in Zimbabwe, a herculean effort has been embarked on by the state to promote children's rights, but specific focal points have been, Education and child labour. In terms of education, it is enshrined in the constitution [Amendment number 20 of 2013] section 19 (1) that the state must adopt policies and take initiative to ensure that children should receive free, mandatory and child-focused education. Obviously within a struggling economic situation such as the case in Zimbabwe where there is no solid currency and with most people, especially, in rural areas living on less than a dollar a day. It is difficult to provide free education [although it was free after independence from 1980 to the late 1990s from 2000-2008], but the government, despite this made efforts to assist the development of education with $1, 2-billion-dollar allocation in the national budget [the highest allocation in the budget].
There has been various initiatives and projects which have been embarked on such that children are still catered for despite the need for school fees [which is very low averaging of about $15 per term for schools in the rural and urban Masvingo area] such as the Education Transition fund which was organized by then Education Minister, Mr. David Coltart in conjunction with UNICEF to provide books and writing materials to over 5575 schools in Zimbabwe in 2010 and is expected to do the same in 2019. There is also the Feeding Schools scheme in various schools across the country which provides simple foods, grown in the school grounds or provided by the government, such as porridge to feed children from impoverished homes in schools at break times and lunch times.
As a result, Zimbabwe has a 99.6% enrolment in urban primary schools across the country and 96.8% enrolment in rural primary schools. Zimbabwe had the highest adult literacy rate in Africa in 2010 at 92% [though it now lies at 87% and is currently fifth place since 2014] due to the beneficiaries of such programs.
In other areas, children are also protected from child labour under section 19 (3) and various legislative measures are undertaken by the government to ensure this with various laws barring unfair and exploitative labour practices involving children. Although, as is the current status quo in a majority rurally populated Zimbabwe, some children assist in subsistence farming practices with their parents such as hoeing and needing.
There was also the Maintenance Act which was passed into law in recent years after 2013, which charges parents to look after their children when legitimate or illegitimate [in terms of whether or not they are conceived in wedlock] and this has made parents more accountable for their children and has increased the security of children born with fathers who did not take responsibility. Child marriages and abuses associated with them have been abolished with a high-level politician and businessman, Mr. Kereke receiving a fifteen-year jail term for molesting a twelve-year-old.
Thus, a lot of progress in terms of legislature and other initiatives have been made to protect and equip children in accordance with their rights, however, in some cases in a subsistence economy and a traditionally minded society in rural areas, this progress has been undermined.
Although child marriages have been outlawed the traditional cultures in some rural parts of Zimbabwe undermine the law and there are still isolated cases of children being married off to much older men. In other cases, some children are still having to walk several kilometers in isolated villages to schools which are not in close enough proximity for some students.
In terms of women's rights, a substantial amount of legislation has been implemented to promote, not only gender equity but also to discourage the social norms that often counteract against the laws. Section 56 (2) of the new constitution stipulates that women are to be treated fairly and equally in society.
The key areas in terms of development in gender equity are in terms of voting, ownership of property, inheritance and domestic violence. There have been land mark cases such as the new laws in section 23 by the constitution banning discrimination on the basis of gender which has, at least legislatively, on paper, advocated for their treatment of women within institutions. ''The Lancaster House constitution (the one preceding the 2013 constitution) … left a lot to be desired especially pertaining to women's rights" says an article published in the Herald on 2 November 2016, and rightly so, as women were not a focal point of legislation and societal reforms preceding the reform.
Many women had failed to be heard within marriages institutions due to the fact that culturally it is said that ''Chakapfukidza imba matenga'' in Shona tradition taken to mean that things that occur in the home are not to be disclosed. This belief promoted the silence that accompanist most domestic offences, but recently marital rape is prohibited within section 68 of the Criminal Law act which addressed not only the advocation for women's rights but also addressed societal and traditional worms that supersede the rights.
The domestic violence act of 2002 also prohibited many abusive and discriminatory practices within culture and tradition such as female genital mutilation, child marriages and forced marriages. Effectively criminalizing these acts made women more secure and protected as they now had the law and not only morality behind them in cases. A government legislator DR Munyaradzi Kereke (as I earlier mentioned) was actually convicted of raping a 12-year-old girl sentenced to and 15 years in jail with 3 years suspended (despite his considerable influence). This case reassured many Zimbabwean women of the reliability of the justice system within their context.
Women have also been emancipated from cultural restrictions in terms of property ownership and participation in politics. Women were actually among the majority of voters in the July 30 elections this year according to figures by the Zimbabwe Gender Commission and under the law at least 60 seats are reserved in Parliament for women. DR Joyce Mujuru, leading figure for women's rights in Zimbabwe, was Vice President of the country from 2004 to 2014. Inheritance laws have been passed which, though controversial, have enabled women to be part of the distribution of the estate of their parents even in rural areas. November is now officially recognized within Zimbabwe as a month of activism against gender-based violence and children are now taught in schools through NGOs to respect women and their rights.
It is evident that though much has been done legislatively for women and children, it is problematic that customary law and societal norms undermine these laws. The UN estimated that 23% of girls in Zimbabwe between 15 and 19 are married, widowed or divorced-which is a cause of extreme concern. If any more progress is to be made rural people must be educated concerning their rights and discriminatory customary laws must be abolished.
In fact, many women and children in rural areas today do not know their rights, or of provisions made for them by the constitution as opposed to be the urban population and it is these women along with those impoverished who often fall victim to abuse or child marriages. Even the practice of ''lobola''or to bride price effectively commodifies women and has discovered to precipitate domestic violence as men now feel they own their wives as they ''paid'' for them. Practices like this continue to occur despite several calls for their abolishment by women rights lawyers in the country.
In terms of rights to fundamental freedoms such as of expression and speech and political affiliation, the government has done much to ensure that the freedom of expression of the people is respected and maintained in terms of the constitution and there has been a marked improvement such as the protests against the protests against Robert Mugabe thus leading to his overthrowal after 38 years in power in 2017. Recent elections were not marked beforehand by violent acts, and state control of media through the Media and Information Commission has been loosened such that political topics can be discussed.
Recent elections were also allowed to be observed by international observers for the first time in 39 years. There were no indications of voter repression before the elections or reported incidences of pre-election violence which is a far cry from elections in years preceding 2017 such as 2008 when there were deaths of over a hundred and many more injured during and after the election period.
Even after the post-election killings of August 1 the president Mr. Emmerson Mnangagwa established the Kgalema Motlanthe commission to investigate the army and government's involvement in the matter, which heralds a different era from that of Robert Mugabe in which the government and its officials and institutions would not have been held accountable for the killings. The commission is yet to publish its final findings and it has been remarked on by prominent lawyer, Tendai Biti, that the commission was unconstitutional as it did not investigate his own conduct.
Yet even with this progress some say the change in power is superficial as it only indicates the switching of powers between hands in the same party and the main two of the repressive laws which underpinned the old regime are still in place, in fact the current president Mr. Mnangagwa drafted one of these with a colleague, John Nkomo. These two laws are the AIPPA (Access to Information and Protection of Privacy Act) and the POSA (Public Order and Security Act) which received widespread international and national criticism after they were passed into law in 2002. To fully understand their implication, they must be addressed briefly.
The AIPPA made provision for the state to violate the rights of freedom of expression and access to information of citizens. It had four key powers which were frowned upon by human rights activists globally especially the inter-American court of human rights and the UN:
It allowed regulatory and licensing powers to a commission directly involved with the state (The Media and Information Commission)
It required journalists in Zimbabwe to be licensed and of Zimbabwean nationality
It allowed international investors to own only small factions of private media outlets
Media outlets and channels had to be licensed by the commission
It is somewhat obvious how it may be ironic and problematic that journalists and media outlets that seek to expose workings of government must seek permission from the state before being allowed to operate. It meant that the media had an obvious bias. The act was dubbed by Dr Eddison Zvobgo to be "the most calculated attack on our constitutional liberties" that he had seen in his 20 years in the Cabinet. Its main criticism was that it allowed for state to harshly restrict media freedom. This is still in effect (though much of it has been repealed) and has allowed the state to unjustly arrest journalists and block licensing of private news outlets. It often works hand in hand with its counterpart the POSA.
The POSA is the most appalling infringement of human rights in Zimbabwe, making it passable for the state security forces (the Zimbabwe Republic Police and the Zimbabwe Defense Forces) to use whatever force they deem fit to prevent or suppress demonstrations, effectively muzzling the complaints of the people through fear and intimidation. It has four key features:
The police may prohibit demonstrations in an area for up to three months if they believe this to be necessary to prevent public disorder
Public gatherings will not be allowed unless seven days' notice is given to the police.
The police are allowed to take measures including lethal measures, to suppress an unlawful public gathering.
The police may request the assistance of the army to suppress a demonstration should there be the need.
It is also ironic and distressing that the people who seek to complain about or, hold government accountable for, its actions must seek permission from the government itself and this has led to masses of people having their rights of security of person as well as their right to protest being infringed on unconstitutionally.
The final group of rights is the right to life which have been infringed on by frequent and illegal protests in the health sector as well as by the POSA. On the first of August after the 2018 elections six people were murdered, and many injured from beatings by army officers during a demonstration of MDC-A supporters after the delayed announcement of the election results. The shooting of live bullets was unconstitutional, and the police should have arrested the people instead.
The problematic factor is that Constantino Chiwenga, the army general, is heavily involved in politics. It has become obvious that the simple solution to this is to ban effectively the political involvement of the army in state politics and to repeal the POSA and AIPPA.
The health sector has also experienced frequent protests by doctors for higher salaries though they are illegal due to the obvious ramifications and have often left patients stranded. Very little has been done about the matter as within a struggling economy the government is still trying to provide free healthcare instead of simply subsidizing it such that the doctors may be incentivized with sufficient salaries and patients given consistent care.
In conclusion Zimbabwe has been backsliding, though much has been done to promote the development and recognition of human rights in Zimbabwe (in terms of legislature reform and initiatives) and to set an example for other countries, still more has to be done in order to stop cultural norms, political tensions and past government legislature from subverting these efforts.
2019
This year the question students in the U.S. and other countries were asked to address was:
Antonio Guterres, Secretary General of the United Nations, said, "hate is moving into the mainstream – in liberal democracies and authoritarian states alike."* Others, such as Prince ZeidRa'ad Al Hussein, the former United Nations High Commissioner for Human Rights, claim that intolerance manifested in religious extremism, xenophobia, racism, Islamophobia, anti-Semitism, misogyny, homophobia, and hatred of immigrants, is on the rise.** Do you agree that one or more of these forms of intolerance is or are on the rise in the world, in your country in particular, or both? If so what do you think are the causes and implications of the increase and how do you think it should be addressed? If you disagree, explain the reason you disagree.
*Remarks to the Human Rights Council in Geneva, February 25, 2019
**ZeidRa'ad Al Hussein, "Human Rights Are Not A Luxury," Washington Post, June 15, 2018
56 students from 21 High Schools in 13 states (CA, CT, FL, GA, IA, MA, NC, NJ, NY, NV, OH, PA, TX) and 95 students from 38 high
schools in 16 countries and territories (Armenia, Australia, Bahamas, Canada, Czech Republic, Ghana, Great Britain, Greece, India, Mauritius, New Zealand, Nigeria, Pakistan, Puerto Rico, Slovak Republic, Zimbabwe) participated.
A Growing Intolerance: Increasing Racism and Islamophobia in New Zealand and the World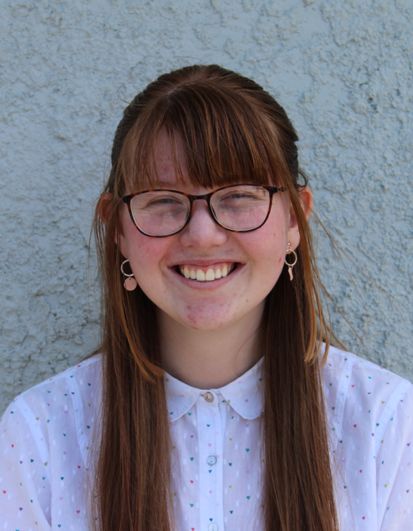 By Zara Neve Graham​
1st Prize Winner Abroad
Cashmere High School Christchurch 8024, New Zealand

Racism, and Islamophobia, are two linked but distinct forms of intolerance, both of which are rapidly increasing around the globe. Each reinforcing the idea that anything or anyone "other" and differing to the fundamental expression of western identity is wrong and who's mere existence justifies opposition. Often this intolerance will fall into the tired pattern of the "us vs them" debate, emphasising differences over our similarities as humans and our universal right to respect and equality. New Zealand in particular has seen a rise in this intolerance, following the worrying global trend of increasing inequality and intolerance.
New Zealand has a long history of racism, stemming partly from it's history as a British colony, shown through the continued oppression of the indigenous Māori people through institutionalized racism. One example being the controversial Springbok tour (1981) which split the nation, causing riots to break out all along the country, after Māori players were chosen not to represent New Zealand on a rugby tour to Apartheid era South Africa, and later only being allowed to attend once labelled as "honorary whites". (Ministry for Culture and Heritage, 2016) This culture of assumed Pākehā (white New Zelander) superiority has continued to remain pervasive even after attempts to restore New Zealand's identity as a bi-cultural nation.For instance, while TeReo Māori (the Māori language) is one of New Zealand's three official languages alongside English and New Zealand Sign language, TeReo is still widely underused and underappreciated. Despite efforts to revive the language in the 1980's when only an estimated 20% of the Māori population could be regarded as native speakers, it remains poorly understood by the majority of New Zealanders. (Ministry for Culture and Heritage, 2017) This is partly due to the expectation that all New Zealanders will speak English as their first language. As explained by New Zealand filmmaker Taika Waititi, New Zealand is "racist as f…" continuing, "People just flat-out refuse to pronounce Māori names properly". (Stuff, 2018) Pronouncing Māori names and place names correctly is the bare minimum in terms of respecting TeReo Māori as a legitimate language, and respecting Māori people. This year the government has implemented a $12.2 million programme to normaliseTeReo in classrooms; this programme will, according to the Associate Education Minister Kelvin Davis, contribute to the Government's pledge to increase the use of TeReo in schools by 2025. (Williams, K; 2019) This program has come up against the reality that New Zealand faces a shortage of teachers who are confident and competent in their TeReo abilities, as well as the casual racism still present in our society as many people debate the potential of making TeReo Māori compulsory in schools. Many argue against the continued support and implementation of TeReo Māori by claiming that TeReo has no use outside of New Zealand, and that since "everyone" can speak EEnglish there is no point learning this language that is unique to New Zealand. This kind of argument shows that part of New Zealand society only values learning languages for their utility in terms of travel and work opportunities; these opportunities often sold as "expanding your worldview" and learning about "new cultures". However this only emphasises that TeAo Māori (the Māori culture) and worldview is not worth learning – an incredibly ignorant and racist assumption.
But Māori don't just face the belittlement of their language, they also face the many other forms of institutionalised racism – including bias in medicine and bias in the justice system. Judicial bias is rampant in New Zealand; Māori are estimated to be
"three times as likely to be incarcerated for the same crime as non-Māori, and three times as likely to be incarcerated for longer periods for the same crime as non-Māori".
(George, P; 2016)
To put this in perspective, as of the 2018 census 16.5% of the New Zealand population identified as Māori (Wikipedia.org, 2019), however in 2018, 50.7% of the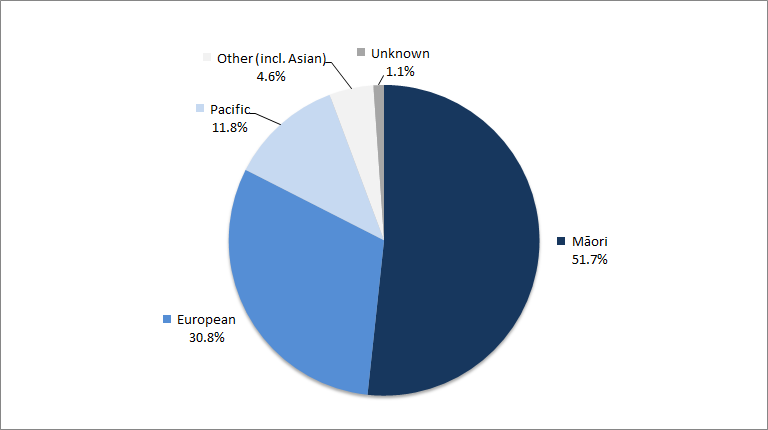 Percentage of Ethnic Groups of New Zealand Prison Population 2019
prison population was ethnically Māori (Department of Corrections, 2018), increasing to 51.7% in 2019 (see image to the right) (Department of Corrections, 2019). This clearly disproportionate incarceration rate made news in 2014 as a visiting UN delegation warned against allowing this kind of bias to continue (RNZ, 2014) – however as shown in the previous statistics Māori are increasingly impacted by the racial bias in the judicial system.
However perhaps the most obvious consequences of the increasing institutionalised racism in our country comes in the form of racially biased healthcare. Māori are less likely to be referred to specialist care and when they are it is found that they often get different treatment (for the same or similar conditions) than their Pākehā peers. One article reports that Māori are two-and-a-half times more likely to die from diseases that through well-applied healthcare are potentially avoidable, than non-Māori. (Jones, N; 2019) The article continues,
"The percentage of Māori getting an operation for a hip fracture on the day of or after admission has steadily decreased since 2013, whereas the percentage for non-Māori has steadily improved." (Jones, N; 2019)
Māori receiving poorer healthcare is a symptom of the racist society that New Zealand is increasingly becoming, and this racism is killing people now. Racial bias in medicine is simply not okay, and is actively contributing to the ill-health and negative identity associated with Māori.
These three examples clearly illustrates the increasing levels of racism that are affecting our country at a governmental level, but on the whole it is difficult to find statistics around the quantitative number of racist crimes and other hate crimes in New Zealand. This is because unlike the UK or other countries, the New Zealand government and police don't make a record of these crimes or other ethnically charged hate related incidents. The New Zealand Human Rights Commission has been pushing for police to collect hate crime data since 2004, and in 2009 the government "agreed with the recommendation" but still didn't make the actions needed to set it up as it was "not a priority". (Matthews, P; 2019) Instead any information regarding racism often comes from the Human Rights Commission itself, which has started several campaigns, such as the Give nothing to racism campaign which starred the previously mentioned Taika Waititi, and the That's Us campaign which allows qualitative research into racism as people are encouraged to share their own stories.
But this increasing and deep rooted issue of racism isn't just limited to New Zealand. Globally there has been a large shift towards extremist politics and on the whole this shifting state of the political sphere has led to a sense of crisis which in turn has become a breeding ground for intolerance and hate. For instance in the UK the movement to leave the EU has resulted in more and more instances of overt racism, with 71% of ethic minorities in the UK reporting racial discrimination after the referendum, compared to only 58% in January 2016. (Booth, R; 2019). The USA also experienced an increase in hate crimes after the election of President Donald Trump, with "an anomalous spike in hate crimes" particularly in those counties that he won with higher margins. (Williamson, V, & Gelfand, I; 2019) In fact this spike in hate crimes is the second highest increase recorded – only second to the levels of hate crimes after 9/11. (Williamson, V, & Gelfand, I; 2019)
The globally increasing levels of racism are caused by a multitude of hard to determine factors, however it is clear that the political instability, rising nationalism, and a spread of ideas of social superiority, have led to a spread of racism both in its explicit and implicit forms. In particular, the promotion of racist ideology to the forefront of global society, through racist remarks from influential people, such as those from President Trump describing African countries as "s***hole countries" and Mexicans as "rapists", has led to a re-normalisation of explicit racism, giving permission to the institutional implicit bias in our countries to transform into explicit expressions of intolerance and hatred. These previously mentioned factors are heightened by a fear of both the unknown 'other', and a fear of change; fear that our society would be changed for the worse if we let this 'other' go unchallenged – xenophobia.
This year in New Zealand we have seen the devastating effects of Islamophobia firsthand, as 51 people were killed, with 50 more injured, after an alt-right terrorist attacked two mosques in my hometown of Christchurch on March 15th. Islamophobia has become so entrenched in western society that the word terrorist often brings to mind Islamic extremists, the sound of Arabic brings to mind danger, and the sight of women wearing hijabs or coverings is a personal offence. After the shooting, there was globally and nationally a backlash against the kind of intolerance that allowed this to occur, however these actions potentially only allowed New Zealanders to ignore the growing problem of Islamophobia by waving it away as a freak tragedy that could have happened anywhere, which had been committed by a foreigner who 'wasn't like the rest of us'. There were many marches and events in support of those who had lost loved ones directly after the shooting, with hashtags like #TheyAreUs trending on social media, and quick action was made by the government to suppress the shooter's name and the video he made of the shooting on new outlets and social media, as well as changes to the gun laws in under a month. These actions were all genuine and good gestures showing that our country is united not by skin colour or religion but instead by our humanity. However many New Zealanders took away from this event not an awareness of growing Islamophobia but instead a message about how supportive of a community we are.
New Zealand is not immune from Islamophobia; on the day of the attack, a Muslim woman was told that "[she] should have got shot as well" only a few streets away from the Masjid Al Noor Mosque (the location of the majority of deaths), weeks later a man wearing a "Trump for New Zealand" shirt shouted abuse, claiming Muslims were terrorists, while attempting to descerate the memorials laid outside the Masjid. (Lewis, O; 2019) As explained by the woman quoted in the article, the New Zealanders' message that 'This is not us' does not adquately address the fact that Islamophobic actions and remarks have been made for years and continue to be made. (Lewis, O; 2019) For instance, in 2016 a group of local Neo-Nazis delivered a box of pig's heads to the Masjid Al Noor Mosque, saying "White power, my friends, my family, my people. Let's get these f***ers out. Bring on the cull." (Nippert, M; 2019)
However Islamophobia isn't just present in these examples of explicit intolerance, it is present in our society also in the pervasive thoughts and expectations. The New Zealand Attitudes and Values Study found that muslims experienced intolerance at a higher rate than other ethic groups. (Morton, J; 2019) A different survey, executed by the Victoria University's Centre for Applied Cross-cultural Research, "found a "moderate to moderately high" level of perceived threat in relation to Muslim immigrants", with 51% of participants agreeing that Muslims practice ""customs that are not acceptable in New Zealand". (Morton, J; 2019) In this same survey Muslims were rated as the worst perceived group of immigrants from different religious backgrounds. (Morton, J; 2019) This shows how prevalent Islamophobia in New Zealand society is, which is appalling considering how accepting and multicultural we consider ourselves to be.'
Globally Islamophobia is also rising, in some cases in connection with the events in New Zealand. For instance, Islamophobic hate crimes in the UK increased by 593% in the week after the Christchurch shootings, with 89% of these crimes directly referencing the shootings. (Dodd, V; 2019) Other Islamophobic remarks about the Christchurch shootings have been made globaly, with particular media outrage focusing on Autralianpolitian, Fraser Anning, who blamed the shooting on the "immigration program which allowed Muslim fanatics" into New Zealand, a clear example of bigoted victim blaming. The current UK prime minister Boris Johnson has expressed Islamophobic views himself, claiming "Islam is the problem", and comparing muslim women to letterboxes and bank robbers. (Bienkov, A; 2018) These are only a few examples of the rampant Islamophobia in the UK. The USA, perhaps even more so than the UK, continues to show increasing levels of Islamophobia and intolerance, from President Trump's attempt at a so-called 'Muslim Ban', where President Trump enacted Executive Order 13769 restricting travel for citizens of Muslim majority countries on Dec. 8, 2017 (Niayesh, V; 2019), to continually rising rates of hate mail, anti-Muslim graffiti, vandalization of mosques, and death threats in America. (Yoon-Ji Kang, E; 2019)
Ever since 9/11, Islamophobia has been growing at alarming rates. However Islamophobia has been present in western society since the Crusades. Part of the appeal of Islamophobia is it offers a way for frightened and uneducated people to reinforce western power and 'superiority' in the so called fight between West and East. As with increasing racism, Islamophobia is linked with structural and implicit biases in our society – and with media coverage and governmental antiterrorist agencies only focusing on the negative portrayals of Islam it is no wonder widespread Islamophobia is growing. The causes of Islamophobia are complex and multifactorial. Islamophobia is the irrational fear of Muslims and their faith – but it is not removed from racism and other intolerance, so Muslims often are on the receiving end of a potentially deadly mix of Islamophobia, xenophobia, and plain racism, since on the whole Muslims are represented as people of colour and are often immigrants.
Islamophobia and racism are both incredibly complex problems which in order to be adequately addressed require complex and multi-tiered solutions. Since one of the main causes of rising intolerance is rising levels of fear, to address this we need factual and sensitive education on the intolerance and intrinsic bias already present in our society, a greater encouragement of multi-cultural interactions and a fostering of understanding and an appreciation of other cultures, as well as accurate representation in media of ethnic and religious minorities, and their cultures. It is necessary to address each of the layers of intolerance and ethnocentricity on both a global, national, and individual scale. While New Zealand claims to have one of the best human rights records in the world, we need to acknowledge that we are clearly a part of the growing global epidemic of racism and Islamophobia. Intolerance is rising, and we should not tolerate it.
Bibliography:
All-white All Blacks leave for South Africa | NZHistory, New Zealand history online. (2016). Ministry for Culture and Heritage. Retrieved 8 December 2019, from https://nzhistory.govt.nz/the-all-blacks-depart-for-a-tour-of-australia-and-south-africa-with-all-white-players
History of the Māori language – Te Wiki o TeReo Māori – Māori Language Week | NZHistory, New Zealand history online. (2017). Ministry for Culture and Heritage. Retrieved 8 December 2019, from https://nzhistory.govt.nz/culture/maori-language-week/history-of-the-maori-language
Taika Waititi says New Zealand is 'racist as'. (2018). Stuff. Retrieved 8 December 2019, from https://www.stuff.co.nz/entertainment/film/102931758/taika-waititi-says-new-zealand-is-racist-as-f
Government launches $12.2m programme to bolster tereo Māori in classrooms. (2019). Katarina Williams. Stuff. Retrieved 8 December 2019, from https://www.stuff.co.nz/national/education/112035496/government-launches-122m-programme-to-bolster-te-reo-mori-in-classrooms
Maori crime statistics. (2016). Pete George. Retrieved 8 December 2019, from https://yournz.org/2016/10/26/maori-crime-statistics/
Demographics of New Zealand. (2019). Wikipedia.org. Retrieved 8 December 2019, from https://en.wikipedia.org/wiki/Demographics_of_New_Zealand
Prison facts and statistics – June 2018 | Department of Corrections. (2019). Corrections.govt.nz. Retrieved 8 December 2019, from https://www.corrections.govt.nz/resources/research_and_statistics/quarterly_prison_statistics/prison_stats_june_2018
Prison facts and statistics – June 2019 | Department of Corrections. (2019). Corrections.govt.nz. Retrieved 8 December 2019, from https://www.corrections.govt.nz/resources/research_and_statistics/quarterly_prison_statistics/prison_stats_june_2019
UN critical over Maori jail numbers. (2014). RNZ. Retrieved 8 December 2019, from https://www.rnz.co.nz/news/te-manu-korihi/240995/un-critical-over-maori-jail-numbers
Urgent need for action: Institutional racism killing and harming Māori, says Health Quality & Safety Commission. (2019). Nicholas Jones. NZ Herald. Retrieved 9 December 2019, from https://www.nzherald.co.nz/nz/news/article.cfm?c_id=1&objectid=12253589
Racism rising since Brexit vote, nationwide study reveals. the Guardian. (2019). Booth, R. Retrieved 9 December 2019, from https://www.theguardian.com/world/2019/may/20/racism-on-the-rise-since-brexit-vote-nationwide-study-reveals
Trump and racism: What do the data say?. (2019). Williamson, V, & Gelfand, I. Brookings. Retrieved 9 December 2019, from https://www.brookings.edu/blog/fixgov/2019/08/14/trump-and-racism-what-do-the-data-say/
Is New Zealand racist as …?. (2019). Philip Matthews. Retrieved 9 December 2019, from https://www.stuff.co.nz/national/114926642/is-new-zealand-racist-as-f
Man wearing a Trump shirt abuses people at Christchurch mosque where more than 40 people died. (2019). Oliver Lewis. Retrieved 10 December 2019, from https://www.stuff.co.nz/national/christchurch-shooting/111948420/trump-supporter-yelled-abuse-at-people-gathered-at-mosque-targeted-in-christchurch-terror-attack
Christchurch mosque shootings: Pig heads delivered to mosque in 2016. (2019). Matt Nippert. NZ Herald. Retrieved 10 December 2019, from https://www.nzherald.co.nz/nz/news/article.cfm?c_id=1&objectid=12214191
Islamophobia in New Zealand: where does it come from?. (2019). Jamie Morton. NZ Herald. Retrieved 10 December 2019, from https://www.nzherald.co.nz/nz/news/article.cfm?c_id=1&objectid=12215056
Dodd, V. (2019). Anti-Muslim hate crimes soar in UK after Christchurch shootings. the Guardian. Retrieved 10 December 2019, from https://www.theguardian.com/society/2019/mar/22/anti-muslim-hate-crimes-soar-in-uk-after-christchurch-shootings
Bienkov, A. (2018). Boris Johnson said that Islamophobia is a 'natural reaction' to Islam and that 'Islam is the problem'. Business Insider Australia. Retrieved 10 December 2019, from https://www.businessinsider.com.au/boris-johnson-islam-is-the-problem-and-islamophobia-is-a-natural-reaction-2018-8?r=US&IR=T
Niayesh, V. (2019). Statistics show that Trump's "travel ban" was always a Muslim ban. Quartz. Retrieved 10 December 2019, from https://qz.com/1736809/statistics-show-that-trumps-travel-ban-was-always-a-muslim-ban/
Esther Yoon-Ji Kang. (2019). Study Shows Islamophobia Is Growing In The U.S. Some Say It's Rising In Chicago, Too. Npr.org. Retrieved 10 December 2019, from https://www.npr.org/local/309/2019/05/03/720057760/study-shows-islamophobia-is-growing-in-the-u-s-some-say-it-s-rising-in-chicago-too
The Hate Game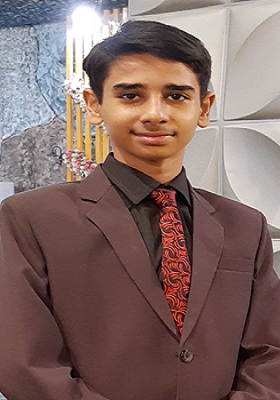 By Abdul Kabir
2nd Prize Winner Abroad
Beaconhouse System, Gulshan-e-Iqbal, Karachi, Pakistan
Hatred is defined as harboring feelings of dislike or animosity against a particular thing or person. These feelings manifest in many forms and can be either subtle or completely obvious. Personal grudges and grievances are different from hatred at racial and religious levels. Hatred on the basis of gender, religion, race, or skin color, though morally unacceptable, is common around the world. Pakistan is no exception, and intolerance in the form of xenophobia, misogyny and religious extremism are on the rise in the 'Land of the Pure'. In this essay, we will discuss the causes and implications of these forms of hatred in Pakistan, as well as how they should be tackled.
There is no doubt that religious extremism has had a firm grip on the political, economic and societal gears of Pakistan. It is also true that this country is facing the most violent years in all of its history, and this paper will provide an insight to how religious extremism affects the foreign, as well as domestic interests of the country. Furthermore, to understand this phenomenon in the context of Pakistan, we will understand the concepts of extremism, violent extremism and religious extremism.
Violent extremism is marginally different from radicalization. Radicalization is when an individual's beliefs turn from conventional to stringent and forceful, and that individual wants a dire change in society. However, violent extremism occurs when a person supports or uses violence to achieve their ideological, religious or political goals. This can include terrorism and other forms of politically motivated sadism. All most all types of violent extremism make use of fear and intimidation to accomplish their aims and objectives, instead of constructive democratic processes.
There are two main factors that contribute to violent extremism. These two are the push factors and pull factors.
Push factors are those negative political, social and culture characteristics in an individual's society, that essentially 'push' that individual onto violent extremism, for example poverty, lack of employment, illiteracy, discrimination etc.
Pull factors are those positive characteristics of extremist organizations that 'pull' an individual into joining them and these include socialization benefits, the group's ideology, sense of belonging, prospects of fame and glory, and other benefits.
In the context of Pakistan, poverty, unemployment, illiteracy and economical marginalization are the main factors that contribute to violent extremism. Extremist organizations exploit the vulnerable minds of the youth, and sometimes pay them money for joining them. A study revealed that youth prefer to join such organizations as they receive glory and respect which might not have been given to them by society.
Pakistan is one of the countries that is experiencing the worst forms of violent and religious extremism, which include suicide attacks and targeted killings. These killings occur due to many reasons. For example, religious groups blame the Pakistani government for forming alliances with Anti-Islamic states, so they come up with new agendas and orthodox Islamic approaches as to how the country should be run.
Another reason is that the society of Pakistan is multi-ethnic and diverse. According to the World Fact book(2010), around 184 million people reside in Pakistan belonging to different religions and identities1. Out of this total figure of 184 million, 95% of the population is comprised of Muslims with 75% Sunni, 20% Shia and 5% include Christians and Hindus2. Furthermore, a percentage of Barelvis and Deobandis exist within Sunni community also.
Due to this fragmentation of society, the people are becoming dissatisfied, insecure and unsafe, hence they are exploited by extremist groups easily. Because of these strong sectarian divisions, there is lack of integration, low literacy level and failure of the government to provide basic immunities to people. 'Radicalization is one of the ways through which the poor and the dispossessed find a voice, often in the form of violent activism. This violent action may become terrorism in its extreme manifestations.'3
The current legal system of law has also been corrupted, because of which discontented people turn to the 'Qazi courts' organized by fundamentalists. These courts are shown to be a provision in Islam and provide swift justice, thus trapping the people into their orthodox mindset. Abject governance has resulted in high rise in corruption and poor political and social conditions.
One common perspective is that the Madrasahs or religious schools contain Jihadi literature in their syllabus and are producing holy warriors for the Islamic fundamentalists. The lower class people have no choice but to send their children to these Madrasahs, as they provide free education, food and shelter. These Madrasahs are turning the youth into fanatics, with no logic or rationale. Many of these are producing hardcore Islamic fundamentalists and must thus be considered part of the conflict of religious extremism and should be treated dispassionately.
Furthermore, it should be noted that religious extremism is negatively affecting the economy of Pakistan. After the events of 9/11, Pakistan began to be known as the breeding ground of terrorists and extremists. Many states are afraid to invest in Pakistan, and tourism has been at an all-time low due to the label 'Terrorist State' being given to the country. This, coupled with the aforementioned factors have contributed greatly to the damage of Pakistan, economic crisis, political instability and security breakdown.
The following are recommended measures suggested to policy makers to counter extremism and radicalization:
There should be regularization of Madrasahs, as the influence of one sectarian group could lead to future clashes among the divisions. There should be uniformity of the education system in Pakistan. Learned scholars, equipped with research based knowledge should be enlisted to teach the youth at the Madrasahs. Finally, promotion of the division of Islam should be stopped. The country should have peaceful relations with all the other states. This will certainly bring balance to the scales.
Religious extremism is but one problem faced by Pakistan. Another form of intolerance includes misogyny, which is prejudice against women. Misogyny is far subtler than religious extremism, but equally dangerous, therefore important to be mentioned in this essay.
Misogyny is deeply rooted in Pakistani society. Many well-known Pakistanis have gotten way with misogynistic remarks, and this may be due to the ingrained belief that men are destined to rule over women. Well known examples of outright misogyny include Defense Minister Khawaja Asif calling Shireen Mazari 'a tractor trolley' during a National Assembly Session4, Mian Javed Latif trash-talking about Pakistani politician Murad Saeed's sister5 and  Pakistan People's Party MPA Imdad Pitafi calling Nusrat Sehar Abbasi a "drama queen'6. Many more of these powerful men will continue to do so in the absence of laws holding them accountable.
'Misogyny is the mechanism, through emotional, mental and physical violence, but also by the creation of laws, societal and cultural strictures, and institutions to ensure women stay in that inferior position, and that patriarchal power structures remain intact'7. Misogyny occurs because men relish the idea of putting a woman in her place. Society enjoys censuring women who don't dress the way a 'modest' women dresses. If a woman is being domestically abused, she is asked what she has done to provoke such violence. All this is misogyny in its worst forms.
Misogyny can only be stopped when we ask ourselves how we are playing our part to police women. Misogynists should be held accountable for their open remarks, and awareness should be spread to ensure that this prejudice against women is discontinued. Moreover, we should remove the concept that women are inferior than men, because it is in this concept that misogyny finds its roots.
Along with misogyny, xenophobia is also on the rise in Pakistan. The word 'xenophobia' comes from the Greek words 'xenos' meaning 'stranger' or 'guest', and 'phobos' meaning 'fear'. Although it translates to 'fear of the stranger', usually it is taken as 'hatred of strangers'. Xenophobia can be understood as 'An attitudinal orientation of hostility against non-natives in a given population.'8
Xenophobia and racism are often confused to be the same. They have the same basic concept of hate, but are, in fact, quite different. Racism usually alludes to physical characteristics, like skin color, facial features, hair and fashion type etc. Xenophobia, on the other hand, implies behaviour  based on the idea that the other is foreign to or originates from outside the community or nation9.
In Pakistan, with the passage of time, this fear of foreign immigrants is transforming into consummate hatred. Negative narratives regarding Afghani refugees have increased since 201010. People with dual nationalities are mistrusted and foreign companies are finding it difficult to invest in a country that is tilting towards xenophobic tendencies.
The reason why xenophobia has taken roots in one of the most generous refugee holding nations in the world is that feelings of superiority have risen in society. The people believe that their right to benefit from the government is being subverted by the rights of foreigners. People blame economic stability on these refugees and foreign immigrants. Sometimes, xenophobic violence occurs, which is harmful for the image and politics of Pakistan.
It must be noted that xenophobia is an issue that should also be addressed internationally. There are many countries that have showed aggression against foreigners. They have made it intentionally difficult for foreigners to acquire a visa to enter that country, and this itself shows strong intolerance against foreigners. There are many societies in the world that treat foreign immigrants as minorities, and racially discriminate amongst them.
Some ways to counter xenophobia include developing domestic laws that address xenophobic violence alongside other forms of bias-motivated violence and strengthening police and justice responses to xenophobic violence. The government should develop mechanisms to monitor and report on xenophobic violence and we should reach out and build links with communities affected by xenophobic violence11.
The growing hatred and intolerance being baked into Pakistani public policy violate our country's traditional strengths of openness, hospitality and generosity. These issues should be fought against with a firm hand. The government and society should combine as a whole to combat these issues, and firm policies should be implemented to ensure that hatred of any type does not incite violence, as that can be damaging to the fabric of society. According to Musharraf Zaidi, "Whilst the rest of the world gets older, and struggles to maintain productivity and consumption, Pakistan is, by the force of its young population, destined to grow for decades to come." That is indeed true, and in order to grow successfully, Pakistan must get itself together, before the hatred that is rising in the country threatens to tear the Pakistani society apart.
References:
1 https://www.cia.gov/library/publications/the-world-factbook/geos/xx.html.
2Iqbal, Zahid & Lodhi, Sumaira, "Extremist And Religious Violence: An Economic Overview Of Pakistan", International Journal of Research in Applied, Natural and Social Sciences, Vol. 2, Issue 11, Nov 2014, pp.195-212.
3Zaidi, M., "Ideological Radicalization", Dawn, 28th Feb, 2011.
4, 5, 6"16 times Powerful Pakistani Men Got Away With Misogyny" Pakistan Today, May 31st, 2018
7Bina Shah, Dawn, 18th Aug, 2019 "Misogyny in Action"
8Boehnke, Klaude in NGO Working Group on Migration and Xenophobia for the World Conference (in International Migration, Racism, Discrimination and Xenophobia, 2001. A publication jointly produced by ILO, IOM, OHCHR, in consultation with UNHCR
9NGO Working Group on Migration and Xenophobia for the World Conference (in International Migration, Racism, Discrimination and Xenophobia, 2001. A publication jointly produced by ILO, IOM, OHCHR, in consultation with UNHCR.
10Musharraf Zaidi, "The Path of Xenophobia"
11Human rights first, Practical Ways to Address Xenophobic Violence Article consulted: Religious Militant Extremism in Pakistan: Security Threat to South Asian Region and Challenges By Dr. S. Krishnan
Nagorno-Karabakh and Continuous Xenophobia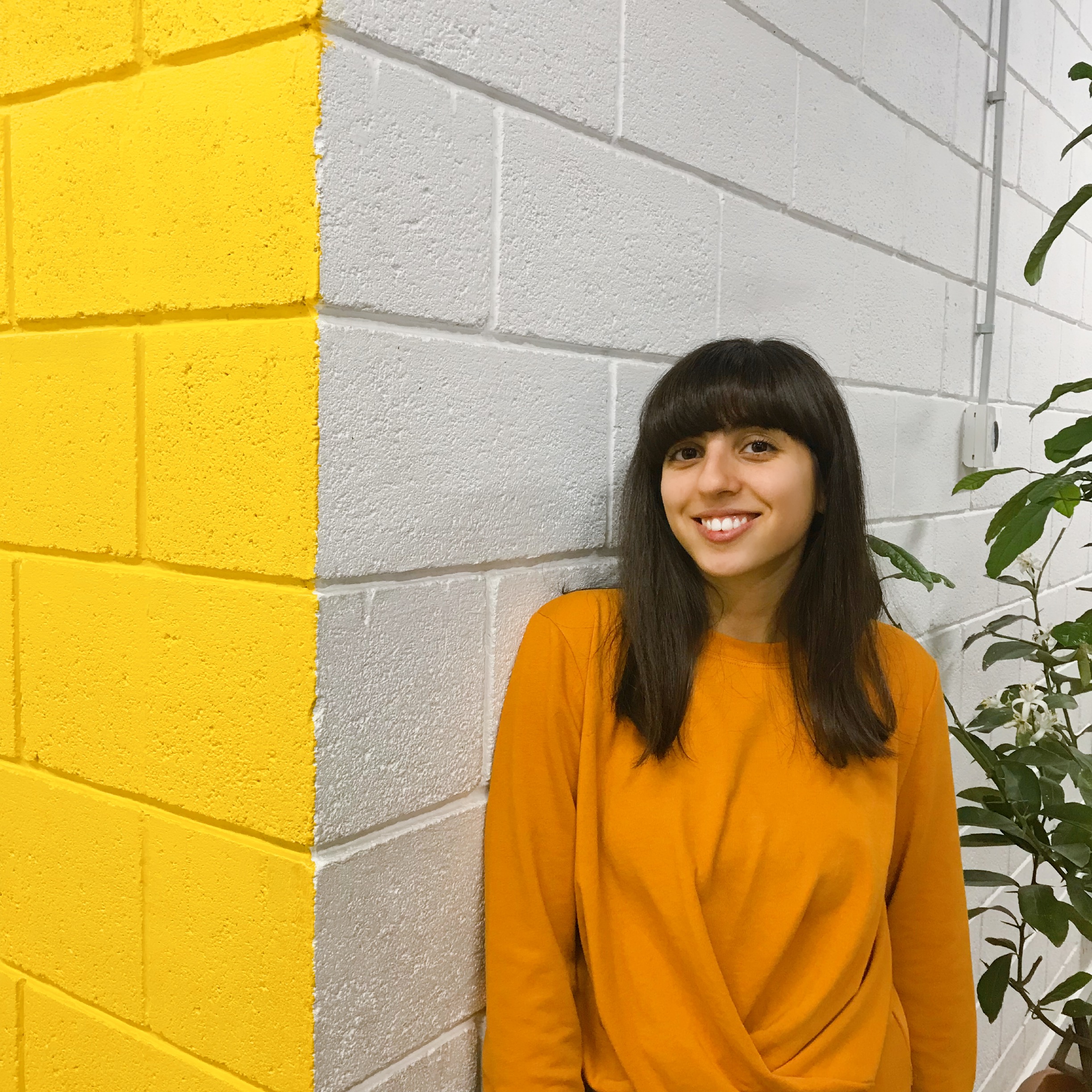 By Meri Danielyan
Honorable Mention Abroad
Ayb High School, Yerevan, Armenia
I am part of the country that survived genocide; I am part of the country that is surrounded by hate speech and xenophobia; I am part of the country that is in conflict with its surrounding states; I am part of Armenia. Located in the Caucasus, Armenia is bordered by Georgia, Turkey, Azerbaijan, Iran and the de facto Republic of Artsakh also known as the Republic of Nagorno-Karabakh. Armenia has tense relations with two of its neighbors, Azerbaijan and Turkey. Mainly the conflicts with Azerbaijan are over disputed territory Nagorna-Kharabak, which has a predominantly ethnic Armenian population. Nagorno-Karabakh is a de facto independent state; however, it is internationally recognized as a part of Azerbaijan.
In order to understand the root of this conflict let's look at the history of Nagorno-Karabakh. In 1920, the region was under the Russian rules and it was up to Russia to decide the further destiny of this territory. In 1921,Armenia and Georgia were taken by theBolsheviks who, in order to attract public support, promised they would allot Nagorno-Karabakh to Armenia, along with Nakhchivan and Zangezur. However, Turkey didn't support this, and the Soviet Union needed the support of Turkey for developing Communist lines. Therefore, the Soviet Union agreed to a division according to which Zangezur would become a part of Armenia, while Nagorno-Karabakh and Nakhchivan part of Azerbaijan. So Nagorno-Karabakh was first placed under the control of Azerbaijan in 1922 by Soviet leader Joseph Stalin. In July 1923, the Soviet Union created the Nagorno-Karabakh an autonomous region inside Azerbaijan's borders. At that time the inhabitants of the region were 95% ethnically Armenians. Because the Soviet Union was firmly in control of the territory the conflict over the region was minimized. However, as the Soviet Union started to collapse the conflict began to rise. In 1988 the Nagorno-Karabakh legislature passed a resolution to join Armenia. On September 2, 1991, the joint session of the regional council of people's deputies of the Nagorno-Karabakh Autonomous Region adopted a declaration "On the Proclamation of the Nagorno-Karabakh Republic". Proceeding from the peoples' inherent right for self-determination on December 10, 1991, a referendum was held on the whole territory of Nagorno-Karabakh to finally determine its status. The question was, "Do you agree that the proclaimed Nagorno-Karabakh republic be an independent state acting on its own authority to decide forms of co-operation with other states and communities?" 108,615 persons or 99.9 percent of voters answered "Yes". It is important to note that the independence of the Republic of Nagorno-Karabakh was conducted in conformity with the requirements of internal and international legal norms. Simultaneously, to this legal process, the Republic of Nagorno-Karabakh has successfully established all attributes and structures necessary for the formation of an independent state (Nagorno-Karabakh Legal Aspects, 2013, p. 33). This declaration wasn't accepted in Azerbaijan, consequently leading to a full-scale war in 1992. This war continued for two years and claimed the lives of approximately 30000 people. A cease-fire was reached on 12 May 1994 through Russian negotiation(Ministry of Foreign Affairs Republic of Artsakh). No international government until today hasn't recognized the region as an independent state. The declaration of independence of Nagorno-Karabakh in 1991 createdtense relations with Azerbaijan and it is the main cause for further xenophobia against Armenia․ To prove this manifestation, let's look at some facts.
On 11 February 2004,Ramil Safarov, an officer of the Azerbaijani Army, murdered Armenian lieutenant GurgenMargaryan in his sleep during a three month English language course organized by  NATO's Partnership for Peace program. Safarov admitted to the murder, claiming that Margaryan had insulted his country's flag. The court found no evidence to support this claim. He said he was sorry he had not had the opportunity to kill any Armenians earlier (AMNESTY INTERNATIONAL PUBLIC STATEMENT, 2012). The court sentenced Safarov to life imprisonment; however, on 31 August 2012, he was extradited to Azerbaijan, where he was immediately pardoned and promoted to the rank of Major with the payment of salary for 8 years spent in prison (Ministry of Foreign Affairs Republic of Artsakh). If it was only the case of Gurgen's murder, it wouldn't be logical to conclude that this case is a representation of discrimination against Armenians from Azerbaijan as a whole; however, the fact that Azerbaijan supported Safarov reveals its government as a xenophobic institution.
One of the shocking hatred manifestations is the hostage behavior of Azerbaijan authorities towards  Azerbaijani writer, playwright, novelist AkramAylisli. In his Stone dreams novella Aylisli portrayed violence carried out by Azerbaijanis against Armenians living in Baku in 1990. Because of this on February 7, 2013, he lost his residential pension and the title of "People's Writer"(Pen America). His books were burned by intelligentsia and compatriots in his hometown, while his wife and son lost their jobs (Today's Zaman, 2013). So a person who spoke publicly in favor of establishing any relations with Armenians was subjected to persecution by Azerbaijani authorities. This is not only a form of xenophobia but censorship and violation of The Universal declaration of human rights, where in the article 19thit's stated that everyone has the right to freedom of opinion and expression; this right includes freedom to hold opinions without interference and to seek, receive and impart information and ideas through any media and regardless of frontiers (Universal Declaration of Human Rights , 1948).
Another example is the death of Karen Petrosyan, a resident of Tavush (province of Armenia) that accidentally crossed the Armenian-Azerbaijani border. In 2014, Petrosyan was detained by villagers in Azerbaijan's Tovuz district bordering Tavush and handed over to military authorities. The explanation for the detention was that Karen as a member of an Armenian commando squad tried to conduct a cross-border sabotage attack. The proof was a picture of Karen Petrosyan with army boots and a camouflage vest. However, Azerbaijani civilians described him wearing sneakers and no pieces of military uniform. Furthermore, the Azerbaijan ministry stated that the reason for his death was acute heart and lung failure; however, according to government commission dealing with Armenian prisoners of war Petrosyan didn't have heart disease (Azatutyun, 2014).  These facts lead us to think that Karen was detained and killed because he was Armenian. How can we not agree that this is a form of xenophobia? Moreover, this is a breach of article 9 of the Universal Declaration of Human Rights regarding arbitrary arrest, detention and exile (Universal Declaration of Human Rights , 1948).
Another strong argument showing xenophobia against Armenians is the Four-day war also known as the April war. By violating the ceasefire established on May 12th, 1994 Azerbaijani armed forces attacked Nagaro-Karabakh on April 2nd, 2016. The April war lasted 4 days. The Ministry of Defense of Armenia declared 92 military and civilian casualties(Ministry of Defence of the Republic of Armenia, 2016). Official Baku reported a loss of 31 servicemen without publishing their names. Azerbaijan parties have publicly stated that aggression was not a spontaneous escalation of tension, but a carefully planned and prepared armed attack. For instance, on 23 March 2015, the Minister of Defense of Azerbaijan stated that they accumulated necessary weapons and equipment to destroy 70 percent of the enemy in the first strike. "The time has come… It will happen for sure, no one should have any doubts about that," he added (Ministry of Foreign Affairs Republic of Artsakh). With this attack, Azerbaijan has violated international humanitarian norms, has shown aggression and hatred towards Armenia and has established that Armenians are their enemies (70 percent of the enemy in the first strike). The attack is proof of Azerbaijani hostility, which is the driving force of xenophobia.
Nowadays hatred and dislike against Armenians aren't displayed on military bases, but in daily life. For example, there's a lot of hate speech and misunderstanding about this conflict on social media platforms. This creates more hostility among Azerbaijanis and Armenians. The comment section of any political video, post or picture regarding Armenian-Azerbaijani relations is a minefield of hatred and irate. These political discussions aren't logical debates, rather they are evidence of xenophobia. Another example is the brainwash in the educational institutions of Azerbaijan. In some cases, Azerbaijani children are taught to accept Armenians as their enemies. In 2018, a video was circulating on social media of Azerbaijani pre-school children voicing their hatred toward Armenians as part of Baku's state policy of armenophobia(Asbarez, 2018).
ZeidRa'ad Al Hussein, the former United Nations High Commissioner for Human Rights, claims that intolerance manifested in religious extremism, xenophobia, racism, Islamophobia, anti-Semitism, misogyny, homophobia, and hatred of immigrants, is on the rise. The reason why I have to disagree with this statement is that in the case of Armenia intolerance manifested in xenophobia isn't rising, rather it's continuing in its usual form. If we carefully observe the facts I've previously presented as evidence of xenophobia, we can see that Azerbaijan had shown and until now is showing hostility towards Armenians. In 2004 it was GurgenMargaryan's death, in 2013 it was AkramAylisli's on case, in 2014 Karen Petrosyan's murder, in the 2016 4-day war and nowadays it's the propagation of hatred in Azerbaijani schools and on social media.
If we don't solve this conflict the implications of xenophobia will be fatal; we'll have more clashes, more aggression and more contempt. As said by ZeidRa'ad Al Hussein, "First one group of people is singled out for hatred; next it will be more, and then more, as the machine for exclusion accelerates into violence, and into civil or international warfare — feeding always on its own rage, a growing frenzy of grievance and blaming. As that tension begins to peak, no obvious mechanism exists that is capable of decompressing and controlling its intensity, because the machine functions on an emotional level that has very little contact with reason" (The Washington Post, 2018).
In my opinion, there are 3 steps to solve the Armenian-Azerbaijani conflict and xenophobia: stop, interfere,understand and forgive.
Stop. First, Azerbaijani authorities should stop any military attacksagainst Nagorno-Karabakh. It seemed like the establishment of a ceasefire in May 1994 was a start for peaceful negotiations, but the April war proved otherwise. Clashes like this cause casualties, hatred and antagonism, but they won't result in peace and order. Second, the Azerbaijani population should stop hatred against Armenia whether it be on social media, in schools or in everyday life. Showing dislike against Armenia won't contribute to the solution of the conflict.
Interfere. International organizations shouldn't neglect increasing aggression. Luckily, many international organizations weren't ignorant about the 4-day war. They've expressed their concerns and demanded an observation of the ceasefire. For instance, EU-High Representative of the European Union for Foreign Affairs and Security Policy Federica Mogherini urged the parties "to stop the fighting immediately and observe the ceasefire"(Sputnik, 2016). The Co-Chairs of the OSCE Minsk Group expressed "grave concern over the reported large-scale ceasefire violations that are taking place along the line of contact in the Nagorno-Karabakh conflict zone" and strongly condemned "the use of force and regret the senseless loss of life, including civilians"(Sputnik, 2016). UN-Secretary General Ban Ki-moon demanded all sides involved in the conflict to immediately cease all armed hostilities and observe the terms of ceasefire(Риа Новости, 2016). These were all examples of interference after the clashes have started; however, these organizations have failed to prevent the war from happening. For future cases, these institutions should be more attentive to the conflict and try to resolve it by peaceful means in order to prevent any further military actions.
Understand and forgive. Armenians should understand and forgive. When the other side has used violence and xenophobia as its major tools of aggression, it can be very hard not to respond with anger. If we respond to hostility with hostility, we won't get the peace we want. We don't need to use our rage; we need to use facts and history. We need to show the desire to communicate with the other side and the desire to find a resolution.
I am open to communications on this issue; I am open to understanding Azerbaijan's side; I want to find a common solution; I want to stop antagonism; I want peace, but I also want Azerbaijan to desire the same. Yes, xenophobia is continuing in its usual form, there was and is tension between us, but I hope if we stop,interfere,understand and forgive one day we will solve the problem of xenophobia and the endless conflict of Nagorno-Karabakh.
Citation page
Ministry of Defence of the Republic of Armenia. (2016, April 13). Retrieved from Տեղեկանք՝ապրիլի 2-ից 5-նընկածժամանակահատվածումկորուստներիմասին: http://mil.am/hy/news/3990
Adilgizi, L. (2013, February 17). Today's Zaman. Retrieved from 'Stone Dreams' breaks stereotypes between Azeris, Armenians: https://web.archive.org/web/20131202234341/http://todayszaman.com/news-307281-stone-dreams-breaks-stereotypes-between-azeris-armenians.html
AMNESTY INTERNATIONAL PUBLIC STATEMENT. (2012, September 6). Retrieved from https://www.amnesty.org/download/Documents/24000/eur550152012en.pdf
Asbarez. (2018, March 16). Retrieved from How Azerbaijani Children Are Taught to HATE Armenians: http://asbarez.com/171014/how-azerbaijani-children-are-taught-to-hate-armenians/
Avakian, S. (2013). Retrieved from Nagorno-Karabakh Legal Aspects: https://www.mfa.am/filemanager/Statics/nk-eng-2014%20(1).pdf
Comittee, D. (1948, December 10). Retrieved from Universal Declaration of Human Rights : https://www.ohchr.org/EN/UDHR/Documents/UDHR_Translations/eng.pdf
Hussein, Z. R. (2018, June 15). The Washington Post. Retrieved from Human rights are not a luxury: https://www.washingtonpost.com/opinions/global-opinions/human-rights-are-not-a-luxury/2018/06/14/a7655b2c-6ffd-11e8-bf86-a2351b5ece99_story.html
Ministry of Foreign Affairs Republic of Artsakh. (n.d.). Retrieved from The Four-day War of 2-5 April 2016: http://www.nkr.am/en/four-day-war
Ministry of Foreign Affairs Republic of Artsakh. (n.d.). Retrieved from Karabakh in 1988: The beginning of the modern stage of national-liberation struggle: http://www.nkr.am/en/karabakh-national-liberation-movement
Movisiyan, H. (2014, August 8). Azatutyun. Retrieved from Armenian Captive Dies In Azerbaijan: https://www.azatutyun.am/a/26520775.html
Pen America. (n.d.). Retrieved from AKRAM AYLISLI: https://pen.org/advocacy-case/akram-aylisli/
Sputnik. (2016, April 2). Retrieved from Top EU Diplomat Mogherini Calls for End to Fighting in Nagorno-Karabakh: https://sputniknews.com/politics/201604021037381544-mogherini-nagorn-karabakh/
Sputnik. (2016, April 2). Retrieved from OSCE Minsk Group Calls for Ending Hostilities in Nagorno-Karabakh (VIDEO): https://sputniknews.com/europe/201604021037378602-nagorno-karabakhconflict-osce/
hatred of strangers or an attitudinal orientation of hostility against non-natives in a given population
Fear, dislike, or hatred of theArmenians, Republic of Armeniaand the Armenian culture
The Battle Against White Nationalism's Deep American Roots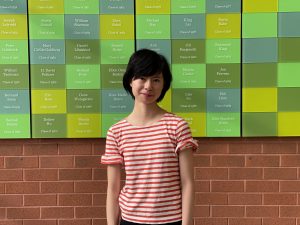 By Nayu Shimo
1st Prize Winner U.S.
The Bronx High School of Science, NY
The language of white supremacy has increasingly become central to understanding the ascendancy of the far-right movement. At the core of the contemporary white nationalist ideology is the belief that a wide range of enemies — including but not limited to feminists, leftist politics, Muslims, Jews, gays, refugees, and immigrants — are all conspiring to undermine and destroy the superiority and purity of the white race. In recent years, there have been a string of deadly attacks globally, with the perpetrators' targets often being those who are nonwhite, such as the Quebec City mosque shooting in 2017 or the Christchurch mosque shooting in New Zealand in the March of 2019. The United States, in particular, has witnessed a surge of the white supremacist movement manifested by racially-motivated killings: The 2015 attack Charleston church shooting; the 2017 Charlottesville car attack; the 2018 Pittsburgh synagogue shooting; the 2019 El Paso shooting. None of these attacks are isolated incidents, but evidence that we are in the midst of a wave of white racial violence and that we are in an era in which dramatic manifestations of intolerance have moved into mainstream society.
This transfiguration is not novel, but rather, a return to form. The United States has a troubling history deeply rooted in racist violence. In the 1850s, as masses of Irish immigrants came to the shores, the Know-Nothing Party arose to keep them from entering the country, much less become citizens. Nineteenth century anti-Chinese riots attempted to evict Chinese immigrants from their towns and businesses through mob violence and forced marches. The Ku Klux Klan has died and been reborn at several points throughout the last two centuries, with significant incarnations following the Civil War and again in the 20th century. Black communities and allied forces remained brutally targeted and by the 1920s, an upward of five million Americans had pledged their loyalty to the Klan. However, the violence is not simply for the sake of violence; rather it is violence that sows terror to accomplish specific and concrete political objectives that perpetuates white dominance, especially when a demographic shift if sensed.The anti-Chinese riots served as a form of political action for vigilantes and the riots ended subsequently when the Chinese Exclusion Act of 1882 was passed; with the Immigrations Act of 1924, the Klan institutionally achieved one of its top goals, a closing of the gate of "undesirables" in order to ensure "pure Americanism", a nation of white, native-born Protestants. Federal restrictions at least in part were designed to combat the immediate threat of white violence itself rather than the immigrants — essentially, ending terrorism by giving exactly what the perpetrators desire.
Today's white nationalist groups and murders very much hold the same objectives. The foreign-born population is projected to rise from 14 percent of the total population as in 2018 to 17 percent in 2020, and the numbers only continue to rise. For comparison, the immigrant population in the 1970s accounted for under five percent. Many of these racist hate groups share the sense that there is an impending demographic doom: that the United States, a white nation, is being swamped and swarmed by masses of immigrants and non-white people. A phenomenon sometimes known as the "browning of America"– the decline of America's European-ascended population and predictions that the white population will lose their population majority– has instilled a very real fear in many native-born white people. For white people who are working-class, many feel that whiteness is their only way of maintaining superiority over minority groups, which has manifested itself in the far-right movement's claims about displacement and "white genocide". The privileged group harbors a feeling of resentment and collective sense of injustice when power starts to slip into the hands of a group of people who had not previously held it. According to a 2010 paper published in World Politics, upon examination of 157 cases of ethnic violence globally, there is a strong correlation between a group's decline or feeling of decline in status and its likelihood that it turns to turn to violence against another group.Recent white nationalist killers often share this heart of resentment and through a constant drumbeat of attacks, they aim to terrorize minority groups while further energizing racist white people with the hope of the return to American politics when it was acceptable to openly advocate for racist ideas and policies. The same day that Donald Trump announced his candidacy for the 2016 presidential race, the Charleston shooter opened fire in a black church with the goal of starting a national political movement and fomenting a "race war." The Pittsburgh shooter was more focused in his plans, singling out HIAS, a Jewish organization that focuses on refugee settlement, as a specific threat to the United States. The El Paso shooter wrote explicitly in his manifesto that he went in to kill with an intention to scare Hispanic migrants. Although each planned separately, each one of these incidents are all interconnected through the overarching goal of creating a climate of fear of both fear and anger which paves the way for white nationalist violence to shape the course of politics in a way that ultimately gives into domestic terrorists' demands.
These extreme examples are no longer so far removed from the mainstream. Why has the white nationalist movement flourished so much in recent years? Donald Trump's rise to power undoubtedly plays a crucial role in inspiring this new, current wave of white nationalism. What used to be inchoate fear and anxiety about changing demographics now has turned into deadly action with a real, solidified place in American politics. Upon surveying 75 people who identified themselves as alt-right radicals, one study found that many of these individuals credited Trump's presidential candidacy as the point of their "awakening". They perceive him to be not only anti-establishment but also anti-Muslim and anti-immigrant, essentially ethnonationalistic, which fulfills their ideals of a politician. At least three times as of very recently, men convicted of planning and carrying out violent attacks targeting specific groups of individuals have singled out and cited Donald Trump as their source of inspiration.The alt-right's claims about President Trump are far from unfounded. While there can be room in politics for uncivil and intemperate language, justifying and glorifying political acts of violence is completely different. Most American politicians do not advocate and encourage their supporters to shoot people, as Trump did at a rally in Florida this past May or deport entire ethnic groups from the country. His repeated invocations of redemptive political violence and unwillingness to explicitly condemn racist, white nationalist groups are what grant him a certain measure of responsibility when those who do take his rhetoric quite literally and seriously actually do engage in such measures of violence. President Trump effectively utilizes racist rhetoric to galvanize the white nationalist movement and these individuals have harped and held on to Trump specifically as a politician "for the white people".
The media has done nothing but to also amplify the voice of the alt-right through increased press coverage. In the United States, prominent outlets like Fox News and some of its hosts, most notably Laura Ingraham and Tucker Carlson, are giving voice to "white anxiety" and Trump's rhetoric. In August of 2018, Ingraham told the audience of her show that "The America we know and love doesn't exist anymore. Massive demographic changes have been foisted on the American people, and they are changes that none of us ever voted for, and most of us don't like," going on to pepper her monologue with claims that "it's not about race or ethnicity," but an alarm on how the country had "radically" changed due to immigration. Radio show host Alex Jones has amassed a large audience with promoting extreme right-wing conspiracy theories including the white genocide conspiracy theory. This type of rhetoric is reflective of ignorance and when those who have influential power continuously echo hateful words such as these, the words become more appropriate to use culturally and more mainstream as how we have seen in the past few years with the significant growth of white nationalist and racist hate groups.
The number of white extremist attacks continues to grow as well as the connections between their perpetrators. Today's racist activists– unlike in previous decades–have become much more adept at using social networks online to expand their reach and radicalize the new and younger generations. Some platforms like 4chan and 8chan — a comment board designed to facilitate discussions between anonymous users posting threads of text, images, and memes, essentially an unmonitored online troll haven — have become digital safe spaces for white nationalists, extremists, and anyone who simply wants to spew bigotry or hate. Since 2015, overall hate speech on the forums has spiked over 40 percent and now reaches over 2 million. These sites are breeding grounds for recent and possibly future terrorists. The shooter in Christchurch, New Zealand had spent an enormous amount of time on 8chan, an offshoot of 4chan, on which he posted his manifesto; the attacker of the synagogue in Poway, California also spent time on this site. Both had written about their plans on various messaging boards and were encouraged by users to carry them out, and furthermore showered with praise by calling them the users' heroes or bestowing them honorifics like "commander." In the same manifesto, the Christchurch shooter also said he received inspiration from white extremist terrorist attacks in Norway, the United States, Italy, Sweden and the United Kingdom. Even on mainstream Internet sites such as Facebook and YouTube, fake political ad campaigns and videos containing alt-right extremist content have been able to flourish both due to those who cite free speech as well as computer algorithms created to maximize viewership. Whatever Internet platforms do currently to crack down on violent white nationalist content has been largely ineffective. The racist activists over the past few years have been able to organize across international borders sharing strategies and ideas. Successful attacks tend to inspire copycats, and the violence turns into an element of self-sustainment of the alt-right morale. The existence of these unfacilitated networks across the Internet have allowed for white extremist ideology to grow across continents, effectively leading to devastating consequences later on.
Unless we start treating white nationalist domestic terrorism as a serious issue, there will be no end to this racially based violent extremism. Since 9/11, the United States has spent over $2.8 trillion dollars to combatting terrorism with almost $500 billion dollars going to the Department of Homeland Security. Nevertheless, only a minuscule portion of this budget is devoted to rightwing extremists and the little that was spent before has been even more diminished in the Trump era. In fact, when it comes to domestic terrorism, the United States relies almost entirely on local and regional police. At the local level, law enforcement officials have failed to take seriously the threat of white nationalist violence and are often underprepared. Islamic extremism has taken much of the focus of the FBI even though that domestic terrorism is truly the most pressing form of terrorism in the United State currently, and it is absolutely necessary to address it at a federal level rather than by disjointed, unorganized regional level governments and local law enforcement officials. Internet platforms must be held accountable and enforce restrictions of hate speech — the freedom of speech does not mean freedom of consequences. Suppressing the growth of anger and hate is key in order to halt violence, and action must be taken at the multinational level for the most effective results. One cannot also ignore the necessity of gun control laws to reduce hate crimes in the United States. Over 10,300 hate crimes are committed each year on average with the use of a gun.Sensible gun legislation, and absolutely the most basic proposals like universal background checks have largely gone ignored by Congress and time and time again have we seen massacres committed at unprecedented numbers due to rash attitudes towards gun safety and those at risk of violence. After the Christchurch shooting in New Zealand, the government effectively put in a ban and buyback program of several types of assault rifles, magazines, and parts — since then, it has yet to see a large-scale massacre even remotely comparable to the one in March. It is too simplistic to blame just President Trump and his inflammatory rhetoric as the cause for the rise of white-supremacist violence. Unless the government starts to get their act together at the federal level, it will be almost impossible to stop intolerance from moving into the mainstream.
Several factors–Trump's rise to power, increased media coverage and the amplification of the alt-right voice, and the use of online social networks as organizing hubs– have all helped white nationalist ideas spread widely both throughout the country and the globe throughout the past few years. The more people who are exposed to conspiracy theories and ideas about white America's demographic doom, especially in a celebratory manner, the more likely it is for these ideas to reach young people, particularly men, who takes it as justification to carry out deadly attacks of violence. As a nation, the United States has been more than irresponsible in addressing white nationalist behavior. In fact, irresponsible is too kind of a word. White supremacy has the tremendous power to shape American politics and society, and by ignoring the magnitude of its influence, we underestimate its rise at our own peril.
Works Cited
"A Flyer Explaining The Purpose Of The Ku Klux Klan From The Second Half Of The
Nineteenth Century. | DPLA". Dp.La, 2019,
https://dp.la/primary-source-sets/second-ku-klux-klan-and-the-birth-of-a-nation/sources/
"Disarm Hate: The Deadly Intersection Of Guns And Hate Crimes – Everytownresearch.Org".
Everytownresearch.Org, 2019, https://everytownresearch.org/disarm-hate/.
"U.S. Immigrant Population And Share Over Time, 1850-Present". Migrationpolicy.org, 2019,
https://www.migrationpolicy.org/programs/data-hub/charts/immigrant-population-over-time?width=1000&height=850&iframe=true.
Arango, T., Bogel-Burroghs, N. and Benner, K. Minutes Before El Paso Killing, Hate-Filled
Manifesto Appears Online. The New York Times, 2019,
https://www.nytimes.com/2019/08/03/us/patrick-crusius-el-paso-shooter-manifesto.html.
Arthur, Rob. "We Analyzed More Than 1 Million Comments On 4Chan. Hate Speech There Has Spiked By 40% Since 2015.". Vice, 2019,
https://www.vice.com/en_us/article/d3nbzy/we-analyzed-more-than-1-million-comments-on-4chan-hate-speech-there-has-spiked-by-40-since-2015.
Beauchamp, Zack. "The El Paso Shooting Isn'T An Anomaly. It'S American History Repeating
Itself.". Vox, 2019,
https://www.vox.com/policy-and-politics/2019/8/6/20754828/el-paso-shooting-white-suremacy-rise
Cai, Weiyi, and Simone Landon. "Attacks By White Extremists Are Growing. So Are Their
Connections.". The New York Times, 2019,
https://www.nytimes.com/interactive/2019/04/03/world/white-extremist-terrorism-christhurch.html.
Cederman, Lars-Erik et al. "Why Do Ethnic Groups Rebel? New Data And Analysis". World
Politics, vol 62, no. 1, 2009, pp. 87-119. Cambridge University Press (CUP),
doi:10.1017/s0043887109990219.
Counterterrorism Spending: Protecting America While Promoting Efficiencies And
Accountability. Stimson Center, 2019,
https://www.stimson.org/sites/default/files/file-attachments/CT_Spending_Report_0.pdf.
Evans, Robert. "From Memes to Infowars: How 75 Fascist Activists Were 'Red-Pilled.'"
Bellingcat, Bellingcat, 11 Oct. 2018,
https://www.bellingcat.com/news/americas/2018/10/11/memes-infowars-75-fascist-activsts-red-pilled/.
Farzan, Antonia Noori. "Pointing to Trump's Rhetoric, Attorneys for Kansas Militiaman
Convicted of Mosque Bomb Plot Ask for a More Lenient Sentence." The Washington Post, WP Company, 30 Oct. 2018,
https://www.washingtonpost.com/nation/2018/10/30/pointing-trumps-rhetoric-attorneys-ansas-militiaman-convicted-mosque-bomb-plot-ask-more-lenient-sentence/.
Fox News. "Ingraham: The left's effort to remake America." Youtube, 8 Aug. 2018,
https://www.youtube.com/watch?time_continue=67&v=llhFZOw6Sss&feature=emb_loo
Goldberg, Jeffrey. "He's Getting Worse." The Atlantic, Atlantic Media Company, 5 Aug. 2019,
www.theatlantic.com/ideas/archive/2019/08/trump-getting-worse/595453/.
Klein, Ezra. "White Threat In A Browning America". Vox, 2018,
https://www.vox.com/policy-and-politics/2018/7/30/17505406/trump-obama-race-politics-immigration.
Lew-Williams, Beth. The Chinese Must Go. Violence, Exclusion, And The Making Of The Alien
In America. Harvard University Press, 2018, p. 7.
Reitman, Janet. "U.S. Law Enforcement Failed To See The Threat Of White Nationalism. Now
They Don'T Know How To Stop It.". The New York Times, 2018,
https://www.nytimes.com/2018/11/03/magazine/FBI-charlottesville-white-nationalism-far-right.html.
Rosand, Eric. "When Fighting Domestic Terrorism, You Get What You Pay For". Brookings,
2019,
https://www.brookings.edu/blog/order-from-chaos/2018/11/02/when-fighting-domestic-terrorism-you-get-what-you-pay-for/.
Rothman, Joshua. "When Bigotry Paraded Through The Streets". The Atlantic, 2016,
https://www.theatlantic.com/politics/archive/2016/12/second-klan/509468/.
Sanchez, Ray, and Ed Payne. "Charleston Church Shooting: Who Is Dylann Roof?". CNN, 2015,
https://www.cnn.com/2015/06/19/us/charleston-church-shooting-suspect/index.html.
Thompson, A.C. "An Atomwaffen Member Sketched A Map To Take The Neo-Nazis Down.
What Path Officials Took Is A Mystery. — Propublica". Propublica, 2019,
https://www.propublica.org/article/an-atomwaffen-member-sketched-a-map-to-take-the-neo-nazis-down-what-path-officials-took-is-a-mystery
Rothman, Joshua. "When Bigotry Paraded Through The Streets". The Atlantic, 2016, https://www.theatlantic.com/politics/archive/2016/12/second-klan/509468/.
Beauchamp, Zack. "The El Paso Shooting Isn'T An Anomaly. It'S American History Repeating Itself.". Vox, 2019, https://www.vox.com/policy-and-politics/2019/8/6/20754828/el-paso-shooting-white-supremacy-rise.
Lew-Williams, Beth. The Chinese Must Go. Violence, Exclusion, And The Making Of The Alien In America. Harvard University Press, 2018, p. 7.
"A Flyer Explaining The Purpose Of The Ku Klux Klan From The Second Half Of The Nineteenth Century. | DPLA". Dp.La, 2019, https://dp.la/primary-source-sets/second-ku-klux-klan-and-the-birth-of-a-nation/sources/1735.
"U.S. Immigrant Population And Share Over Time, 1850-Present". Migrationpolicy.org, 2019, https://www.migrationpolicy.org/programs/data-hub/charts/immigrant-population-over-time?width=1000&height=850&iframe=true.
Klein, Ezra. "White Threat In A Browning America". Vox, 2018, https://www.vox.com/policy-and-politics/2018/7/30/17505406/trump-obama-race-politics-immigration.
Cederman, Lars-Erik et al. "Why Do Ethnic Groups Rebel? New Data And Analysis". World Politics, vol 62, no. 1, 2009, pp. 87-119. Cambridge University Press (CUP), doi:10.1017/s0043887109990219.
Sanchez, Ray, and Ed Payne. "Charleston Church Shooting: Who Is Dylann Roof?". CNN, 2015, https://www.cnn.com/2015/06/19/us/charleston-church-shooting-suspect/index.html.
Arango, T., Bogel-Burroghs, N. and Benner, K. Minutes Before El Paso Killing, Hate-Filled Manifesto Appears Online. The New York Times, 2019, https://www.nytimes.com/2019/08/03/us/patrick-crusius-el-paso-shooter-manifesto.html.
Evans, Robert. "From Memes to Infowars: How 75 Fascist Activists Were 'Red-Pilled.'" Bellingcat, Bellingcat, 11 Oct. 2018, https://www.bellingcat.com/news/americas/2018/10/11/memes-infowars-75-fascist-activists-red-pilled/.
Farzan, Antonia Noori. "Pointing to Trump's Rhetoric, Attorneys for Kansas Militiaman Convicted of Mosque Bomb Plot Ask for a More Lenient Sentence." The Washington Post, WP Company, 30 Oct. 2018, https://www.washingtonpost.com/nation/2018/10/30/pointing-trumps-rhetoric-attorneys-kansas-militiaman-convicted-mosque-bomb-plot-ask-more-lenient-sentence/.
Goldberg, Jeffrey. "He's Getting Worse." The Atlantic, Atlantic Media Company, 5 Aug. 2019, www.theatlantic.com/ideas/archive/2019/08/trump-getting-worse/595453/.
Fox News. "Ingraham: The left's effort to remake America." Youtube, 8 Aug. 2018, https://www.youtube.com/watch?time_continue=67&v=llhFZOw6Sss&feature=emb_logo
Arthur, Rob. "We Analyzed More Than 1 Million Comments On 4Chan. Hate Speech There Has Spiked By 40% Since 2015.". Vice, 2019, https://www.vice.com/en_us/article/d3nbzy/we-analyzed-more-than-1-million-comments-on-4chan-hate-speech-there-has-spiked-by-40-since-2015.
Ibid.
Ibid.
Cai, Weiyi, and Simone Landon. "Attacks By White Extremists Are Growing. So Are Their Connections.". Nytimes.Com, 2019, https://www.nytimes.com/interactive/2019/04/03/world/white-extremist-terrorism-christchurch.html.
Counterterrorism Spending: Protecting America While Promoting Efficiencies And Accountability. Stimson Center, 2019, https://www.stimson.org/sites/default/files/file-attachments/CT_Spending_Report_0.pdf.
Rosand, Eric. "When Fighting Domestic Terrorism, You Get What You Pay For". Brookings, 2019, https://www.brookings.edu/blog/order-from-chaos/2018/11/02/when-fighting-domestic-terrorism-you-get-what-you-pay-for/.
Reitman, Janet. "U.S. Law Enforcement Failed To See The Threat Of White Nationalism. Now They Don'T Know How To Stop It.". Nytimes.Com, 2018, https://www.nytimes.com/2018/11/03/magazine/FBI-charlottesville-white-nationalism-far-right.html.
Thompson, A.C. "An Atomwaffen Member Sketched A Map To Take The Neo-Nazis Down. What Path Officials Took Is A Mystery. — Propublica". Propublica, 2019, https://www.propublica.org/article/an-atomwaffen-member-sketched-a-map-to-take-the-neo-nazis-down-what-path-officials-took-is-a-mystery.
"Disarm Hate: The Deadly Intersection Of Guns And Hate Crimes – Everytownresearch.Org". Everytownresearch.Org, 2019, https://everytownresearch.org/disarm-hate/.
The American Epidemic: The Rise of Nationwide Hate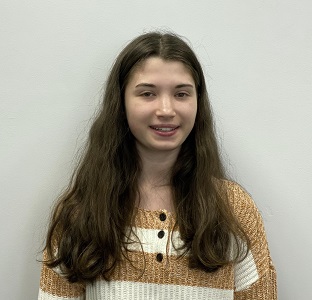 By Zoe Hoffmann Kamrat
2nd Prize Winner U.S.
Hamden High School, CT
"Our school would be so much better if all the Jews died in the gas chambers like they were supposed to," were the words of my classmate during my sophomore year of high school as I sat in math class as one of five Jewish students in my grade. The statistics recorded by organizations such as the Southern Poverty Law Center were no longer just numbers and graphs illustrating the sharp increase of hate groups in America. These numbers were real, and they had seeped into the walls of my school and out of the mouths of my classmates.
According to the Southern Poverty Law Center, "The number of hate groups operating across America rose to a record high – 1,020 – in 2018 as President Trump continued to fan the flames of white resentment over immigration and the country's changing demographics" (SPLC). During the last three years of President Barack Obama's term in office, the number of hate groups throughout America dropped by 12% according to SPLC records. However, coinciding with President Donald Trump's inauguration and first term, hate group numbers have increased by nearly 30% since the 2016 election. Neo-Nazi groups increased from 99 to 121, anti-Muslim groups grew from 101 to 114, and anti-immigration groups grew from 14 to 22 since 2016 (SPLC). The number of white nationalist groups, those that were specifically encouraged by Trump's presidency, surged by almost 50%, from 100 groups to 148, in 2018 (SPLC). Heidi Beirich, director of the SPLC's Intelligence Project, claimed that "Rather than trying to tamp down hate, as presidents of both parties have done, President Trump elevates it – with both his rhetoric and his policies. In doing so, he's given people across America the go-ahead to act on their worst instincts." A number of white nationalist hate groups active in America, such as the notorious Daily Stormer, have reported feeling empowered by Trump's words. Andrew Anglin, editor for the group's anti-Semetic and pro-Jewish annihilation website urged his supporters to "vote for the first time in our lives for the one man who actually represents our interests." In response to Trump's refusal to admit Muslim immigrants into the country, the website broadcasted the words, "Heil Donald Trump – The Ultimate Savior," reminiscent of "Heil Hitler" Nazi chants. Such hate groups source their support and pride for President Trump from his statements and rhetoric, such as his response to the hate crimes in Charlottesville: "You had some very bad people in that group. But you also had people that were very fine, on both sides" (Trump, via CNN). The Washington Post wrote that "Trump regularly engages in both veiled incitement of violence and anti-Muslim bigotry with a kind of casual regularity that almost seems designed to lull us into desensitization." Trump's statements and his dismissal of hate crimes have encouraged white nationalist leaders to broadcast their views to an even larger audience. While the government has never openly endorsed hate group messages, President Trump and his administration act as a dog whistle, encouraging white nationalists and hate group leaders to spread their views openly with little consequence. Hate is no longer taboo in America, and due to chronic desensitization from the government, media, and social networking platforms, people are no longer hesitant to broadcast their prejudice and intolerant views.
Hate has always existed in American culture, but its violent flames have been heavily ignited by the prevalence and accessibility of social media platforms. The Internet is easily available on any electronic device at any time of day. It is free to create social media accounts, and it can be difficult to identify specific users due to anonymity from the use of screen names. The Internet has not only given hate groups the opportunity to establish advertised websites broadcasting their hateful messages, but it also encourages the spread of hate on common social media platforms such as Twitter, Facebook, and Instagram. CNN reporter David Goldman observed that, "Social media has given people a platform to spew hate speech and radical beliefs to other disaffected people, amplifying what are otherwise fringe opinions." Commonly spread on social media are offensive and derogatory "memes." Memes were originally created as pictures superimposed with comical phrases and statements designed for the purposes of relatable entertainment. However, they have become a prominent source of hate speech online. With the accessibility of social media, picture sharing has become increasingly simple, thus these hateful memes are easily spread among accounts. Offensive memes include pictures of hate symbols such as swastikas, derogatory names and comments, and offensive images of stereotypical minorities, depictions of slavery, and pictures of concentration camps. These memes contain "jokes" surrounding these sensitive topics, such as one post from an offensive meme account run by students in my school, which depicted a student pointing to a large swastika with the words "if you laugh you die… well in that case I died laughing."
The accessibility of social media its "memes" have quickly seeped into schools nationwide, infecting students with hateful views. A 2019 Anti-Defamation League survey found that nearly 23% of all online gamers have been exposed to white supremacist ideology while gaming, and much of the gaming population is composed of students. According to surveys conducted by The Independent, 36% of high school age Caucasian boys admit to sending or receiving racist or homophobic pictures in the form of offensive memes. Nearly 75% of students, aged 11 to 18, have seen offensive memes on private group chats, according to a survey from Digital Awareness UK. Two in five school age boys report being exposed to these memes on a daily basis. (The Independent). Many of these memes originate from hate groups, such as one meme studied in an NPR report: in reference to Trump's comment that U.S. border troops could fire on someone in the migrant caravan if they threw stones, hate groups created threads of memes that threatened and mocked immigrants who might be trying to enter the country, comparing it to Black Friday shopping in one example and speculating how many immigrants could be shot as they enter stores. Memes like this one are viewed by students on common social media platforms, and are sent from student to student, where they are viewed and passed along. The strong prevalence of these memes throughout social media makes them seem "acceptable," blinding students to their true meaning and impact. Thus, many students claim that the content of these memes are simply "dark jokes" intended to be a source of comedy between friends. However, these students are ignorant to the origin of these memes and the impact they have.
With the increasing desensitization regarding hate speech within schools, online memes have encouraged a significant rise in hateful acts in schools nationwide. In a 2018 survey conducted by the Southern Poverty Law Center, 3,265 hate crime incidents were reported in high schools nationwide. Only 5% of these incidents were covered by news sources, and ⅔ of the educators who responded reported witnessing hateful acts within their classrooms or in other locations around the school. Since the 2016 election, there has been a 25% increase in hate incidents in schools alone, and 35% of students surveyed reported feeling anxious to attend school in fear of facing hate. Of the hate incidents in schools, 32% occur within the classrooms themselves, as teachers and other educators are typically unaware of these incidents, or else they are not reporting the incidents when they do witness them (SPLC). These statistics are not just quantitative numbers. They demonstrate the severity of hate in schools. In November 2019, a photo surfaced depicting 60 high school boys in Wisconsin making Nazi salutes before their high school prom on the steps of their local courthouse (ADL). In Council Rock High School in Philadelphia, a group of students campaigned to change the school's American Indian mascot, so a student created an Instagram account to counter this with racism, including a KKK figure, a picture of a Latino that said "Council Rock Tacos," and an image of a person of color holding a gun captioned "Council Rock Criminals" (edweek.org). In a school in Utah, on Martin Luther King Jr. Day, students spread an image of a student in a noose, captioned, "happy national n*gger day." In South Carolina, a group of girls "celebrated" the holiday by openly supporting blackface on Snapchat. A student in West Virginia drew a person of color hanging from a tree. In Massachusetts, a student declared that, "Black lives don't matter; they should be picking my cotton" and that "any queer, any black person, that's a piece of sh*t" (tolerance.org). Football players in a high school in Iowa posted a video in which they wore KKK hoods, burned a cross, waved a confederate flag, and held a rifle. A group of teens in New Hampshire attacked an 8-year-old biracial child and put a rope around his neck, encouraging him to walk off the end of a table. He was suspended from a tree until he turned purple from lack of oxygen. His 11-year-old sister witnessed the entire incident (New York Times report, via CNN). The Southern Poverty Law Center found, in a 2018 survey, that nearly 50% of hate incidents, like these, in high schools nationwide, originated from memes on social media.
The manic and momentous spread of intolerant messages from hate groups, on social media, and within schools is largely attributed to the extreme lack of education surrounding these topics in the American school system. According to the Anti-Defamation League, only 11 states nationwide currently have laws mandating Holocaust education, and some of the remaining states merely suggest the inclusion of Holocaust education in their curriculums. The Washington Post reported about the inadequacy of slavery education, writing that "telling the truth about slavery in American public schools has long been a failing proposition. Many teachers feel ill-prepared, and textbooks rarely do more than skim the surface." The report also noted that up until very recently, a number of textbooks referred to the men, women, and children brought to America from Africa as "workers." In 2018, a teacher in a Texas school district requested that students list the "positive" aspects of slavery. A number of teachers still organize mock slave auctions in their classrooms as a teaching tactic (Washington Post). Lack of education and misguided teaching tactics feed this monster that shadows hundreds of American schools. Educators often turn a blind eye to incidents happening within their own classrooms. Students are participating in hateful actions and spreading hateful messages online and in school and are facing few consequences. Educators are ill-informed and ill-trained, and should be prepared to notice incidents, record them, and educate the students about the historical background and impact of their actions. Students in my own school tried to explain to me that the offensive memes they were passing around, containing swastikas and anti-Semitism, jokes about sexual assault, racism, and sexism were merely "jokes between friends." However, they fail to recognize that what may appear to be a harmless "joke" to one student, after being passed to other students, may manifest into serious threats and physical endangerment of other students.
While education is a crucial component of the solution to end hate in America, it is also important to note the structure of founding American documents. Many people would argue that they are well within their rights to spread hateful memes and messages, and according to the First Amendment of the Constitution, they are. However, limiting the First Amendment, as many have proposed, is both dangerous in that other forms of speech could also be limited, and ineffective, as people will continue to share their views anonymously online. Instead, the construction of this amendment may be used to our advantage. The First Amendment states that: "Congress shall make no law respecting an establishment of religion, or prohibiting the free exercise thereof; or abridging the freedom of speech, or of the press; or the right of the people peaceably to assemble, and to petition the Government for a redress of grievances." The first (implied) guarantee of this amendment is the freedom of thought, promising American citizens the freedom to form their own opinions and viewpoints. The next guarantee is the freedom of speech. This allows citizens to speak openly about the independent thoughts they formed and share them with others. The amendment goes on to guarantee the freedom of assembly, in which citizens can locate other like-minded individuals and create groups that are more likely to make change than a single individual. Finally, the amendment guarantees the freedom of petition. These newly formed groups have the right to petition their government to make changes in line with the interests of the group. Hate groups across America utilize these very tactics in that order, speaking openly about their intolerant views, organizing large groups, and indirectly petitioning the government to spread these views through hate group coverage on news media. If hate groups can use the basis of the Constitution to have such a large-scale impact on the country, then so can groups opposing hate. By following this recipe for change provided by the Founding Fathers, groups can form that are able to successfully petition the government, social media platforms, and schools to take action against hate. Standing against hate generates vulnerability, so many people are afraid to speak out. By following the order of the First Amendment, successful large groups can be formed, which will decrease the risk of vulnerability and encourage more people to join the cause. Additionally, larger groups tend to be more effective than a few individuals because they attract attention from the news and have the advantage of more abundant resources and potential funding to take action. The most effective way to battle hate is to stop it from spreading so rapidly, and this starts with petitioning social media platforms to take more action to track and delete hateful posts. These platforms, however, are often hesitant to do so because it frequently results in a major stock decrease (CNN). By using the First Amendment as a blueprint for making change, large groups can form to pressure these platforms to take action.
By ignoring the prevalence of hate in America, people allow offensive memes and hateful views to infiltrate their way into the opinions of American students. President Donald Trump's rhetoric is encouraging the sharp increase of hate groups in America, and the lack of action from social media platforms is encouraging the rapid spread of hateful messages, guarded by online anonymity. What appear to be "jokes" in the minds of many American students spreading these messages are actually threatening forms of hate speech that have resulted in violent hate incidents in schools nationwide. If hate in America continues to be ignored, hate groups will continue to spread their messages and infect American society.
Works Cited
"The Daily Stormer." Wikipedia, Wikimedia Foundation, 6 Dec. 2019,
en.wikipedia.org/wiki/The_Daily_Stormer.
Dennis, LaToya. "Number Of Hate Crimes And Hate Incidents On Rise Around The World."
Everytownresearch.Org, 2019, www.wuwm.com/post/number-hate-crimes-and-hate-incidents-rise-around-world#stream/0.
"Education Week American Education News Site of Record." Education Week, 9 Dec. 2019,
Eleanor Busby Education Correspondent. "Teenage Boys Share Offensive Memes about
Holocaust and Rape to Score 'Lad Points', Expert Says." The Independent, Independent Digital News and Media, 3 Oct. 2018,
www.independent.co.uk/news/education/education-news/offensive-memes-teenage-boys-holocaust-rape-lad-banter-social-media-digital-awareness-uk-a8567171.html.
Fadel, Leila. "U.S. Hate Groups Rose 30 Percent In Recent Years, Watchdog Group Reports."
NPR, NPR, 20 Feb. 2019,
www.npr.org/2019/02/20/696217158/u-s-hate-groups-rose-sharply-in-recent-years-watchdog-group-reports.
"Five Ways Hate Speech Spreads Online." CNN, Cable News Network, 2 May 2018,
www.cnn.com/2018/05/02/us/hate-groups-using-internet/index.html.
Goldman, Analysis by David. "Big Tech Made the Social Media Mess. It Has to Fix It." CNN,
Cable News Network, 29 Oct. 2018,
www.cnn.com/2018/10/29/tech/social-media-hate-speech/index.html.
"Hate at School." Southern Poverty Law Center, 2 May 2019,
www.splcenter.org/20190502/hate-school.
"Hate at School: January 2018."
Teaching Tolerance,
www.tolerance.org/print/101463/print.
"Hate Crime Statistics."
The United States Department of Justice, 23 Nov. 2019,
www.justice.gov/hatecrimes/hate-crime-statistics.
"Hate Groups on the Internet." Hate Groups on the Net,
cyber.harvard.edu/eon/ei/elabs/race/hate.htm
"Hate Groups Reach Record High." Southern Poverty Law Center, 19 Feb. 2019,
www.splcenter.org/news/2019/02/19/hate-groups-reach-record-high.
Heim, Joe. "Hate Groups in the U.S. Remain on the Rise, According to New Study."
The Washington Post, WP Company, 21 Feb. 2018,
www.washingtonpost.com/local/hate-groups-in-the-us-remain-on-the-rise-according-to-new-study/2018/02/21/6d28cbe0-1695-11e8-8b08-027a6ccb38eb_story.html?utm_term=.896df7b7a9f2.
Heim, Joe. "It Is America's Original Sin. So Why Haven't the Nation's Schools Done a Better Job of Teaching about Slavery?"
The Washington Post, WP Company, 28 Aug. 2019,
www.washingtonpost.com/education/2019/08/28/teaching-slavery-schools/?arc404=true
"Incidents and Offenses." FBI, FBI, 1 Nov. 2018,
ucr.fbi.gov/hate-crime/2017/topic-pages/incidents-and-offenses.
"Interpersonal Violence – Hate." American Psychological Association, American Psychological Association,
www.apa.org/advocacy/interpersonal-violence/hate-crimes.
Kesslen, Ben. "Number of Hate Groups Reaches All-Time High, Southern Poverty Law Center Report Says." NBCNews.com, NBCUniversal News Group, 20 Feb. 2019,
www.nbcnews.com/news/us-news/hate-groups-have-reached-all-time-high-new-report-says-n973636.
Love, David A. "Children Committing Hate Crimes Reflect Our Society." CNN, Cable News
Network, 16 Sept. 2017,
www.cnn.com/2017/09/16/opinions/children-committing-hate-crime-opinion-love/index.html.
"Neo-Nazi." Southern Poverty Law Center,
www.splcenter.org/fighting-hate/extremist-files/ideology/neo-nazi.
Sargent, Greg. "Opinion | Trump Is Likely Emboldening Hate Groups. Time for Tougher
Questions about It." The Washington Post, WP Company, 18 Mar. 2019,
 www.washingtonpost.com/opinions/2019/03/18/trump-is-likely-emboldening-hate-groups-its-time-tougher-questions-about-this/?noredirect=on&utm_term=.62d773cc7875.
Sidner, Sara. "What Do You Do When Your Neighbor Is a Neo-Nazi?" CNN, Cable News Network, 10 Aug. 2018,
www.cnn.com/2018/08/10/us/neo-nazi-next-door-pennsylvania/index.html.
Simon, Mallory, and Sara Sidner. "White Nationalists Celebrate Midterms as a Win." CNN,
Cable News Network, 16 July 2019,
www.cnn.com/2018/11/12/politics/white-supremacists-cheer-midterms-trump/index.html.
Stack, Liam. "Over 1,000 Hate Groups Are Now Active in United States, Civil Rights Group Says." The New York Times,
The New York Times, 21 Feb. 2019,
www.nytimes.com/2019/02/20/us/hate-groups-rise.html.
Vara-Orta, Francisco. "Swastikas. The N-Word. 'Go Back to Mexico.' What Hate Looks Like in Schools." Education Week, 19 July 2019,
www.edweek.org/ew/projects/hate-in-schools.html..
"Why We Need Legislation to Ensure the Holocaust Is Taught in Schools." Anti-Defamation League, 21 Feb. 2019, www.adl.org/blog/why-we-need-legislation-to-ensure-the-holocaust-is-taught-in-schools.
"'OK' and Other Alt Right Memes and Slogans Added to ADL's Hate Symbols Database."
Anti-Defamation League,  www.adl.org/news/press-releases/ok-and-other-alt-right-memes-and-slogans-added-to-adls-hate-symbols-database/.
Are Anti-Immigrant Attitudes on the Rise in the United States?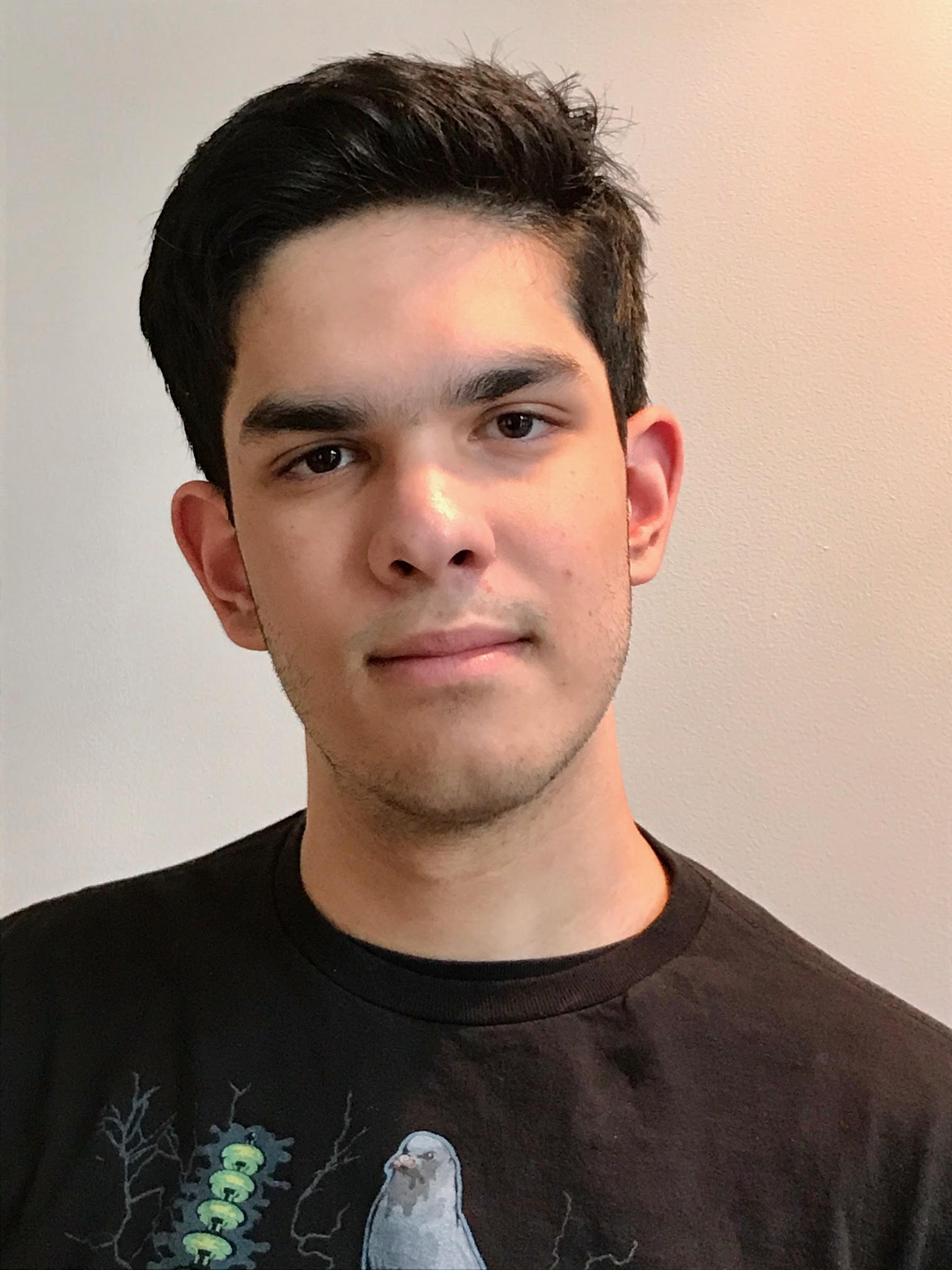 By Sumer Moudgill
Honorable Mention U.S.
Horace Greeley High School, Chappaqua, NY
President Ronald Reagan's last speech as president is widely considered "a love letter to immigrants" (National Archives). In this final official address, these are the words he chose to speak, taken from a letter he had received:
You can go to Japan to live, but you cannot become Japanese.  You can go to France to live and not become a Frenchman.  You can go to live in Germany or Turkey, and you won't become a German or a Turk. … Anybody from any corner of the world can come to America to live and become an American   (National Archives).
This, he believed, was the real driving force behind our country's greatness :  the constant infusion of new blood from across the globe, keeping our country young and vital, brimming with optimism and ideas.
Yet, today, just a few decades later, "walls are back in fashion" (Bradatan), immigrants are feared, mistreated, marginalized and deported without due process.  Our country's message to them is clear :  America does not want you.  To discourage immigrants, our administration has resorted to demonizing them, separating families, and even declaring a manufactured emergency just so we can build a wall.  The question we have to ask ourselves: is this wall, in effect, going to make us insular, enclosing us in our xenophobic, and ultimately futile, attempt to wall others out?  Is it taking away our essential humanity? As Costica Bradatan puts it, "Walls protect people not from barbarians, but from anxieties and fears." In reality, instead of walling-out our phobias, a border wall would trap them in with us, making us fearful of shadows and imaginary demons.  A country is its people and its people are its culture.  If the people become xenophobic enough to build a wall around themselves, then the culture becomes one of paranoia and exclusion.  It takes a long time to build something but a very short time to destroy it, except when it comes to walls of the mind. Walls of the mind are more easily built than destroyed.
Before we jump to any conclusions though, and start working on solutions based on what could be a false premise, it is worth asking: have we actually become more xenophobic? Is anti-immigrant sentiment actually on the rise? Or is this yet another instance of "the worst being full of passionate intensity" (Yeats)?  Is our perception of rising xenophobia just another instance of listening to the loudest but not the most balanced voices?
Luckily for us, Gallup  (Gallup, 2019) has been tracking sentiments regarding immigration since at least the 1960s. Over the years, they have polled Americans on a variety of questions with regards to immigrants. The responses are eye-opening.  Between 1965 and 1994, the percentage of people who felt that immigration should increase was mostly flat at 7%, but after 1995, it increased linearly, reaching 27% earlier this year.  The percentage of people who were anti-immigration decreased linearly since 2001, from 58% to 35%. This means that public perception of immigrants, and of immigration, has been improving steadily.  When asked if immigration was a good or bad thing for the country, the number who thought it was good increased from 62% in 2001 to 76% in 2019.  Respondents were also asked about their views on the effect of immigrants on economy, culture, crime, etc. The statistics on these responses also show how our thoughtful, "woke" responses are a far cry from close-minded, xenophobic, knee-jerk reactions. Most respondents thought that immigrants were a positive influence on the economy as well as on food, music and the arts. However, when asked about the immigrant effect on crime, a whopping 42% thought that immigrants made the crime situation worse. However, even in that case, the number who thought immigrants made crime situations worse decreased over time.  Furthermore, the number who thought immigrants made the crime situation worse was actually smaller than those who thought that immigrants neither worsened nor improved the crime situation in our country. This is especially noteworthy given that the practice of treating immigrants as criminals has been around for the entire history of the country, especially gaining momentum after September 11.  Despite that, the number of ordinary people who thought immigrants made crime worse dropped from 50% in 2001 to 42% in July 2019 while the number who thought immigrants either had no effect or a positive effect on crime increased from 45% to 57% in that same time period. This may sound strange, considering that we live in a world where le grand remplacement (The belief that there is a conspiracy to destroy the white race through immigration) has become a slogan used not only by mass shooters and bombers but serious politicians as well ;  however, a bigger megaphone should not be mistaken for bigger numbers or larger truths.
There is more good news about our openness to immigrants. Between 1993 and 2017 the number of Gallup poll (Gallup, 2019) respondents who felt that immigrants took jobs that Americans did not want increased. In other words, most Americans realized that immigrants were not putting their jobs in jeopardy. These last two statistics clearly show that even though most Americans are aware that immigrants are not culpable as a group for any increases in crime, and that they are not the reason for poor employment numbers, there is a vague perception that the blame lies with them.  Immigrants are a convenient scapegoat.  Our anti-immigration sentiment is often primarily directed at Central Americans (frequently referred to collectively as "Mexicans", even though actual Mexicans make up a minority of immigrants from Central America), Middle-Easterners and Venezuelans. Muslims and Middle-Easterners are often conflated by politicians because they do not really care about the details as long as they dutifully play their role, one of easy targets and easy distraction from bigger problems. Therefore, it is all the more uplifting to read the polls, that the majority of Americans are not easily swayed by hate and harassment rhetoric.
In a Pew Research Center report (Jones, 2019), Bradley Jones made a similar observation: 62% of the American public feels that immigrants strengthen the country "because of their hard work and talents." The percentage that think otherwise are a mere 28%.  In contrast, in 1994, 63% of people thought that immigrants were a burden. Based on this data, it is clear that the overall attitude towards immigrants has improved dramatically over the last few decades.
However, it would be a mistake to give in to the temptation of shrugging off all anti-immigrant rhetoric as the rants of a few. We have seen time and again how dangerous it is to ignore the call to action of xenophobic factions even if their numbers are small and ever dwindling. "In recent decades, hate speech has been a precursor to atrocity crimes, including genocide," wrote Antonio Gueterres, Secretary General of the United Nations (Guterres, 2019). An ADL study stated that, "extreme anti-immigrant views have gained legitimacy and become part of the mainstream' thanks to the use of 'stereotypes and outright bigotry to blame immigrants for various problems in America."  ("New ADL Study")  We have all seen immigrants demonized, dehumanized, painted as rapists and murderers, their culture denigrated. The result is violence against them.  In 2017,  killer Adam Purinton shot two Indian immigrants in a bar, yelling at them to "Get out of my country!" Later, talking with a bartender in another town, he bragged about shooting "two Iranians"  (Mishra, 2019). That same year, a Sikh man was shot in a Seattle suburb. Then too the shooter shouted, "go back to your country" (Mishra, 2019). The horror of the recent shooting in El Paso that left 22 people dead and many more injured is still fresh in our minds. Leonard Zeskind, author of "Blood and Politics" says that this legitimization of fringe elements has to do with our leaders "dumping on immigrants all the time, [which] creates an atmosphere where some people interpret that to be an okay sign for violence against immigrants" (Rucker, 2019).  Stories like these clearly show why it is so important for our thought leaders and politicians to weigh their words carefully before stooping to recklessly demonize a group of people. Words kill. Misperceptions kill.  One person's thoughtless false narrative can have catastrophic consequences for others.
Therefore, our quandary is this: on the one hand anti-immigration sentiments are actually decreasing; yet, on the other hand, the number of anti-immigrant incidents is increasing. Even though most Americans are not merely accepting of, but, in fact, supportive of immigrants, there are the hateful few whose words and actions control the conversation through sheer vitriol.  They create the perception that immigrants are largely hated; and the sad truth is that perceptions can become self-fulfilling. The false belief that anti-immigration sentiment is increasing might be used as encouragement and even justification by those who would target and harm immigrants. They might very well think that their action is sanctioned by the majority.
A necessary first step in dealing with this perception issue is to take away the megaphones that are spreading this false narrative. Of course this is easier said than done. Thanks to Twitter, Whatsapp, You Tube, Facebook, etc., any false narrative can be made to go viral, giving it false credibility. The more each snippet of hate news gets shared, the more real it begins to sound, sometimes snowballing into a tragic event when its blatant propaganda propels some misguided person to do real-world harm, like in El Paso.  Without a doubt it is time for corporations to contain the damage they have unleashed inadvertently.  Retweets and shares allow the spread of negative messages with the press of a button allowing internet trolls to drown out any rational discourse with very little effort.
Recently Jack Dorsey, Twitter's CEO, was hailed for the announcement that his platform would not allow most political advertising, as it "brings significant risks to politics, where it can be used to influence votes to affect the lives of millions" (Pintak et al).  While his statement is laudable, it does not quite address the real problem: the contagion of bots and fake accounts. He needs to do more, a lot more.  On the surface, it might seem an impossible task to try and figure out which accounts are bots/trolls and which ones belong to human users. In a recent opinion piece, "The Online Cacophony of Hate Against Ilhan Omar and Rashida Tlaib,"  Pintak et al show that it is not all that difficult for even someone outside of Twitter to identify bot accounts. Their study also clearly highlighted how a small band of bad actors can hijack the conversation about a person or a group. In their conclusion they write that
There was no magic to what we did. If we can find the trolls, so can Twitter. If we can single out those using hate speech, so can Twitter. If we can map the bot networks, so can Twitter. This is about the platform taking responsibility and systematically enforcing its own standards, not passing the buck and blaming advertising  (Pintak 2019).
Thanks to studies like this, tech firms can no longer conveniently hide behind the excuse that reining in bots is an impossible task. In fact it is imperative that they act, because even "normal" Twitter users can get influenced and carried away by the narrative, becoming inadvertent mouthpieces for hate speech. One could always ban Twitter, but that is too extreme a stand; we value free expression. However, there are creative solutions to be found.  Most platforms already have a number of rules in place on what a user can or cannot do. For instance, on Instagram, you cannot follow (or unfollow) more than a certain number of accounts a day.  Adding a few more rules, especially when the stakes are this high, should not be too difficult. They could, for instance, make retweeting a little more involved than just clicking a button, or make it so that the only way to share a message would be to add a few original words to the tweet (which would slow down the deluge of automatic button presses.) Retweeting or sharing could be made an earned privilege, available only to established accounts. These are all easily implementable solutions. Of course, Jack Dorsey is not the only CEO who is making the right noises but falling short on execution. You Tube, and its parent company Google, had promised to be tough on videos with inflammatory content: "In future these will appear behind an interstitial warning and they will not be monetized…" (CNN Staff, 2018) Sadly, their subsequent actions did not quite match up to their intent. CNN found a number of paid ads on "channels associated with white nationalists, Nazis, conspiracy theories…"  (CNN Staff, 2018)  Reddit, 4Chan, Facebook have all implemented a few strategies each to counter hate mongering on their platforms. But they have not done enough, not nearly enough aside from adding a few more human moderators and tweaking their Machine Learning algorithms.
Another type of online platform that is a shadow participant in promoting hate: online banking. Hate groups need to move money or to raise funds. A little more due diligence and policing by these banking institutions will help them avoid accepting hate-groups as customers. Web-hosting companies too are complicit; they need to make it a point to remove hate group websites from their servers thus denying them a home and forcing them onto the dark web where fewer people are likely to find them.  If we are to fight viral hate messages, it has to be a multi-pronged, concerted effort in which, as Antonio Guterres says, everyone does their bit: social media platforms, web hosting companies, banks, traditional media, and ordinary citizens, everyone needs to commit to resisting, exposing, and fighting the deluge of hateful messages.
The good news in all of this is that even though the daily volume of bad news seems to be reaching a new high, with more and more anti-immigrant incidents reported each day, we can take some comfort in the fact that a majority of us, as shown by Gallup and Pew Research, do not harbor such negative feelings, and, in fact, see immigrants in a kinder light today than we did even in the recent past. Our humanity is clearly reflected in our many actions, such as the creation of sanctuary cities, the rise in support of pro-immigrant groups, and the demonstrations protesting ICE brutality. Even as conversations about walls, real or figurative, loom large, our self-awareness that we are a country of immigrants and defenders of freedom throughout the world, has kept us from abandoning our legacy of assimilation and inclusion. We can beat this spectre of hate and xenophobia because, we, as a country, have always been cognizant of the deeper meaning of these words of Robert Frost :
Before I built a wall I'd ask to know
What I was walling in or walling out,
And to whom I was like to give offence.
Works Cited
CNN Staff, and CNN. "Five Ways Hate Speech Spreads Online." CNN, Cable News Network, 2 May 2018,
https://www.cnn.com/2018/05/02/us/hate-groups-using-internet/index.html.
Forestier, Yacine Le. "Thirty Years after Fall of Berlin Wall, Hard Borders Are Back around the World." The Japan Times, 株式会社ジャパンタイムズ, 25 Oct. 2019,
https://www.japantimes.co.jp/news/2019/10/25/world/30-years-after-berlin-wall-hard-borders-back/.
Frost, Robert. "Mending Wall by Robert Frost." Poetry Foundation, Poetry Foundation,
https://www.poetryfoundation.org/poems/44266/mending-wall.
Gallup. "Immigration." Gallup.com, Gallup, 11 Oct. 2019,
https://news.gallup.com/poll/1660/immigration.aspx.
Guterres, António. "As the Wildfire of Hate Speech Spreads, Fighting It Must Be a Job for Everybody | António Guterres." The Guardian, Guardian News and Media, 26 June 2019,
https://www.theguardian.com/commentisfree/2019/jun/26/as-the-wildfire-of-hate-speech-spreads-fighting-it-must-be-a-job-for-everybody.
Jones, Bradley. "Majority of Americans Continue to Say Immigrants Strengthen the U.S." Pew Research Center, Pew Research Center, 31 Jan. 2019,
https://www.pewresearch.org/fact-tank/2019/01/31/majority-of-americans-continue-to-say-immigrants-strengthen-the-u-s/.
Laub, Zachary. "Hate Speech on Social Media: Global Comparisons." Council on Foreign Relations, Council on Foreign Relations, 7 June 2019,
https://www.cfr.org/backgrounder/hate-speech-social-media-global-comparisons.
Mishra, Sangay K. "Analysis | An Indian Immigrant Is Murdered in Kansas. It's Part of a Spike in Hate Crimes against South Asians." The Washington Post, WP Company, 18 Apr. 2019,
www.washingtonpost.com/news/monkey-cage/wp/2017/03/07/the-kansas-murder-of-an-indian-immigrant-is-part-of-a-spike-in-hate-crimes-against-south-asians/.
"New ADL Study Details How Extreme Anti-Immigrant Hate Has Been Thrust Into the Mainstream." Anti-Defamation League,
https://www.adl.org/news/press-releases/new-adl-study-details-how-extreme-anti-immigrant-hate-has-been-thrust-into-the.
Onishi, Norimitsu. "The Man Behind a Toxic Slogan Promoting White Supremacy." The New York Times, The New York Times, 20 Sept. 2019,
https://www.nytimes.com/2019/09/20/world/europe/renaud-camus-great-replacement.html
"Online Hate Speech Is Pervasive. Here's How to Start Combating It." The Leadership Conference Education Fund, Southern Christian Leadership Conference, 2 Sept. 2017,
https://civilrights.org/edfund/resource/combat-online-hate-speech/.
Pérez, Melina Juárez. "Analysis | Treating Immigrants like Criminals Has a Long History in the United States." The Washington Post, WP Company, 21 July 2019,
https://www.washingtonpost.com/politics/2019/07/21/treating-immigrants-like-criminals-has-long-history-united-states/.
Pintak, Lawrence, et al. "The Online Cacophony of Hate Against Ilhan Omar and Rashida Tlaib." The New York Times, The New York Times, 5 Nov. 2019,
https://www.nytimes.com/2019/11/05/opinion/ilhan-omar-rashida-tlaib.html.
"Remarks at the Presentation Ceremony for the Presidential Medal of Freedom: Ronald Reagan Presidential Library – National Archives and Records Administration." Remarks at the Presentation Ceremony for the Presidential Medal of Freedom | Ronald Reagan Presidential Library – National Archives and Records Administration,
https://www.reaganlibrary.gov/research/speeches/011989b.
Rucker, Philip. "'How Do You Stop These People?': Trump's Anti-Immigrant Rhetoric Looms over El Paso Massacre." The Washington Post, WP Company, 5 Aug. 2019,
www.apa.org/advocacy/interpersonal-violence/hate-crimes.
Kesslen, Ben. "Number of Hate Groups Reaches All-Time High, Southern Poverty Law Center Report Says." NBCNews.com, NBCUniversal News Group, 20 Feb. 2019,
https://www.washingtonpost.com/politics/how-do-you-stop-these-people-trumps-anti-immigrant-rhetoric-looms-over-el-paso-massacre/2019/08/04/62d0435a-b6ce-11e9-a091-6a96e67d9cce_story.html.
Schaeffer, Carol, and Fritz Zimmermann. "They Are Racist; Some of Them Have Guns. Inside the White Supremacist Group Hiding in Plain Sight." ProPublica, 9 Nov. 2019,
https://www.propublica.org/article/they-are-racist-some-of-them-have-guns-inside-the-white-supremacist-group-hiding-in-plain-sight.
Yeats, William Butler. "The Second Coming by William Butler Yeats." Poetry Foundation, Poetry Foundation,
https://www.poetryfoundation.org/poems/43290/the-second-coming.
2019 ESSAY EXCERPTS
 "Treaty by treaty, policy by policy the world leaders built a great body of laws and vowed to uphold them and the progress they achieved was immense. However, in this generation world leaders have forgotten the laws of survival and the world is moving back into an era where racist and extremists inflame Islamophobia and discrimination…the world is going backwards." Abdul-Rehman Ahmad, Beaconhouse, Faisalabad, Pakistan. 
 "The manic and momentous spread of intolerant messages from hate groups, on social media, and within schools is largely attributed to the extreme lack of education surrounding these topics in the American school system." Zoe Hoffmann Kamrat, Hamden High School, Hamden, Connecticut. 
 "In a process called confirmation bias…online communities are reinforcing racist, sexist and other unjust predispositions." Layne Gibson, William A. Hough High School, Cornelius, North Carolina. 
 "Hatred has become regular and common in the world…hate crimes are preceded with hate speech…Words and actions act as bullets." Arisha Rehan, Beaconhouse School System, Pakistan. 
 "Radicalization is one of the ways through which the poor and the dispossessed find a voice." Abdul Kabir, Beaconhouse School System, Pakistan. 
 "Intolerance is the first sign of an inadequate education…truly profound education breeds humility." Haley Trolio, Poland Seminary High School, Poland, Ohio. 
 "Facebook, Twitter and other social media have certainly made social intolerance more visible and, as a consequence, more legitimate." Marielle Mather, Old Lyme High School, Old Lyme, Connecticut. 
 "People aren't born with racist ideals or beliefs, it's something that is learned." Aaliyah Novas, Danbury High School, Danbury, Connecticut. 
 "Walls of the mind are more easily built than destroyed… Words kill. Misperceptions kill…Thanks to Twitter, Whatsapp, YouTube, Facebook, etc. any false narrative can be made to go viral." Sumer Moudgill, Horace Greely High School, Chappaqua, New York. 
 "Campaigning for the UK to leave the EU was an opportunity form many hate crimes and discriminatory comments about immigrants to become widespread." Amani Younus, St. Olave's Grammar School, Kent, Britain. 
 "40% of Pakistan's population is illiterate which makes it easier for the population to be brainwashed…The government should take serious measures to educate the population of Pakistan." Shajia Ali Anwar, Beaconhouse,Islamabad, Pakistan.

 "Sadists and misanthropists come from every religion…They use religion as a curtain to hide behind…This does not make every person belonging to that group one of them." Muskan Fatima,Beaconhouse, Islamabad, Pakistan. 
2020
This year the question students in the U.S. and other countries were asked to address was:
How well is your country meeting the goals of limiting the spread of the virus and preserving human rights?
63 students from 33 High Schools in 20 states (CA, CT, DE, FL, GA, IL, KS, MA, MO, NV, NJ, NY, NC, ND, OH, PA, SD, TX, VA, WV) and 85 students from 31 high schools in 17 countries and territories (Bahamas, Belgium, Canada, Czech Republic, Ghana, India, Malawi, Montenegro Nigeria, Oman, Pakistan, Singapore, South Africa, South Korea, Sweden, Turkey, and Zimbabwe) participated.
Uncle Sam is Dying: The Failed American Coronavirus Response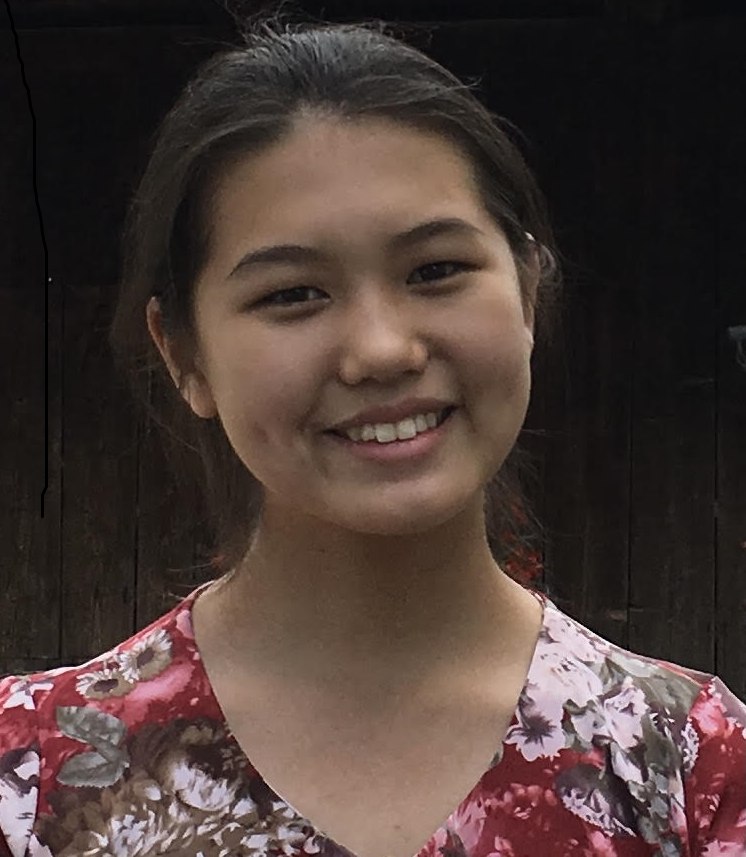 By Victoria Li
1st Prize Winner U.S.
Hunter College High School, NY
The coronavirus pandemic is a public health crisis that has become an escalating American tragedy. Robert Redfield, the director of the Centers for Disease Control and Prevention (CDC), has even predicted that, in February 2021, only a year into the pandemic, 450,000 Americans will die from this disease. This figure is greater than the number of Americans killed in World War II and more than four times the total number of American troops that have died in every war since the start of the Korean War. To respond to the pandemic, the U.S. must take immediate action to prevent the spread of the virus, maintain the human right to health, and fight against the rise in hate and discrimination which has been catalyzed during this health crisis.
I. Limiting the Spread of the Virus: the U.S. must go further with science-based, temporary infringements on human rights.
"If you would like to honor Jeff's memory, please wear a mask in all public spaces…You can help save the life of somebody's dad." –– teenagers Oliver and Avian Munn in the obituary of their father, Jeffrey Munn, a 46-year-old Texan who passed away from the coronavirus in July 2020.
A recurring theme of the American coronavirus response has been the debate between personal rights and a community's rights to health and life. For instance, in South Dakota, which had the highest number of deaths per capita in November 2020, officials cited infringements on individual rights when they refused to enforce mask-wearing or statewide lockdowns. At face value, government-imposed quarantines and mask-wearing violate human rights. The foundational 1948 United Nations (U.N.) Universal Declaration of Human Rights guarantees individuals the freedoms of movement, expression, peaceful assembly, and work. These crucial individual liberties seem to directly oppose government-enforced orders that prevent Americans from leaving their homes or choosing what to wear.
However, in response to large-scale public emergencies, like the coronavirus, the U.N. allows temporary restrictions on human rights when they are "strictly required." It is important to note that International Human Rights Law grants the "highest attainable standard of… health" and to realize this right, countries must take action for the "prevention, treatment, and control" of pandemics (International Covenant on Economic, Social and Cultural Rights (ICESCR), 1966). According to the U.N., these measures must not be arbitrary or discriminatory, and they must be proportional, of reasonable duration, closely follow scientific expertise, and respect human dignity. In other countries, in the name of "flattening the curve," leaders have gone too far in infringing on human rights. For example, in the Philippines, police subjected lockdown violators to physical punishment, and President Rodrigo Duterte stated publicly that they could be shot. In China, authorities barricaded the doors of potentially infected families with metal poles. In contrast, in the U.S., government officials have failed to follow the advice of public health experts, and pandemic prevention measures that temporarily restrain some human rights have not gone far enough.
In particular, the U.S. should enforce more stringent mask legislation, like a national mask mandate. A mandate would admittedly restrict personal freedom, but, more importantly, it would defend the vital human rights to health and life for an entire community. Experts believe that asymptomatic transmission is a critical driver of the coronavirus pandemic. Research has shown that face masks prevent viral spread through droplets and aerosols, which can be released through speaking and linger in the air for days. Thus, widespread mask-usage, even by individuals who do not feel sick, is crucial to effectively controlling the coronavirus. A cautious estimate from the University of San Francisco determined that mask mandates in April and May could have prevented at least 450,000 coronavirus cases and a study published in Nature Medicine estimates that universal mask usage could save 130,000 American lives by February 2021. Indeed, a July 2020 POLITICO/Morning Consult poll found that state mandates to fine or jail those who do not wear a mask in public are supported by a bipartisan majority of Americans.
However, in the U.S., the politicization of face masks has led to an inconsistent and incoherent message from political leaders, which has been fatal in a public health crisis. Two days before President Donald Trump tested positive for COVID-19, he criticized now President-elect Joe Biden for wearing face masks in public. In addition, President Trump repeatedly held large rallies that ignored social distancing and mask-wearing guidelines during his 2020 re-election campaign. To respond effectively to these mixed messages, the incoming federal administration must listen to medical and public health experts and, following human rights principles in exceptional times, enforce rigorous mask legislation. Scientific studies have shown that, in agreement with U.N. guidelines, laws like a temporary national mask mandate are not arbitrary and are proportional. The American public needs a clear and unified message from their leaders in a time of public crisis, stricter science-based legislation on a federal level should be enacted immediately. A pandemic can be a pretext for measures that go too far; however, letting a virus run rampant across the U.S. does not defend human rights at all.
II. Prioritizing the Human Right to Health: the U.S. has not gone far enough insupporting disadvantaged communities, particularly those of color.
"Every day I'm trying to play catch-up… Raising Black boys is hard in itself… I'm just trusting God." –– Kourtney McGowan a single black mother who was furloughed from her job
The U.N. Committee on Economic, Social, and Cultural Rights, which oversees compliance with the aforementioned ICESCR, said in a statement that the human rights to food, housing, and employment are integral components of the human right to health. During a pandemic, officials must prioritize human health, including all of its parts. A third of the U.S. population is vulnerable to eviction, and 22 million Americans are suffering from food scarcity. Furthermore, around 24 million people, including a disproportionate number of women, are at risk of not being able to work because of childcare responsibilities. American leaders should immediately encourage eviction, debt collection, and utility shut-off moratoriums to defend the human right to health. In addition, if another stimulus package (which has been repeatedly blocked) is passed, it should invest in food, housing, and healthcare for American families. The package should recognize the importance of all American livelihoods to the health of our nation.
Furthermore, American officials must consider the effects of the coronavirus in the context of pre-existing systemic inequalities based on race and socioeconomic class. American lawmakers must prioritize underprivileged communities in their response to the pandemic.  For example, African Americans are more likely to be essential workers and have cardiovascular disease, and they are less likely to have health insurance. A grim statistic in mid-September described how 1 in 1,020 African Americans had passed away because of the coronavirus (AMP Research Lab). The CDC has also compiled nationwide statistics that show that, as of November 30, Native, African, and Hispanic and Latino Americans were around 4 times as likely to be hospitalized with the coronavirus and around 3 times as likely to die from the coronavirus in comparison to white Americans.
Further analysis of statistics on housing and food insecurity also shows clear ethnic and racial disparities. According to the Center on Budget and Policy Priorities (CBPP), Black and Latino adults were more than two times as likely as white Americans to report that their households did not have enough food. The CBPP also reported that 31% of black renters, 18% of Latino renters, and 13% of Asian renters were not caught up on rent, compared to 12% of white renters. U.S. lawmakers should fund efforts to collect data about the diverse effects of the virus in different American communities. They should not only consider broad statistics like total coronavirus cases or the total number of people in the SNAP program, instead, they should carefully break down these numbers to create effective and focused legislation. American officials must take informed and inclusive action that does not overlook the most vulnerable members of our society. After all, in a pandemic with a contagious pathogen, how the most underprivileged members of our communities are treated directly affects the health and livelihoods of all of us.
III. Taking a Stance Against Hatred: the U.S. government must work to eliminate all forms of discrimination and extremism which have gained traction during the pandemic
"We're watching you [expletives]. take the chinese virus back to china. We don't want you … infecting us with your diseases!!!!!!!!!! –– your friendly neighbors" –– This note was found on the door of Alvin Moua a native-born Hmong-American who lives in Minnesota
The 1948 U.N. Universal Declaration of Human Rights guarantees everyone human rights and fundamental freedoms "without distinction of any kind." Furthermore, the U.N.'s International Convention on the Elimination of All Forms of Racial Discrimination encourages countries to condemn and take concrete action against racism and hatred. Racial discrimination is deeply rooted in American history. In 1882, the Chinese Exclusion Act prohibited immigration based on race and, during World War II, Japanese Americans, many of whom were American citizens, were forcefully interned in detention camps. Throughout American history, white supremacist groups have also brutally targeted African-American and other communities of color and influenced mainstream American legislation. During this health crisis, racial discrimination has not only manifested itself in the pandemic's disproportionate socioeconomic effects, it has also shown itself through the rise of hatred and extremism. Extremist groups have capitalized on an increase in fear and uncertainty to recruit new members. An effective, science-based, and inclusive coronavirus response would be an important first step in halting their rise.
A critical first step from the U.S. government would be condemning all forms of racial discrimination. However, by repeatedly calling the coronavirus the "China virus," President Trump has facilitated the rise of anti-Asian hostility. Indeed, thousands of Asian Americans have been subjected to harassment and assault since the beginning of the pandemic. Congresswoman Judy Chu has even estimated that 100 hate crimes are being committed against Asian Americans every day. These crimes include verbal assault, spitting, punching, kicking, as well as an incident in which a man stabbed a two-year-old and six-year-old because he thought they were Chinese and spreading the coronavirus.
The rise in discrimination against Asian Americans is part of a broader rise in hate during this public health crisis. During the pandemic, white supremacist groups, the most lethal overall threat to U.S. safety according to the Department of Homeland Security, have encouraged attacks on immigrants and ethnic minorities. In the first presidential debate, President Trump refused to denounce white supremacy on a national stage, and during his presidency, the threat of white supremacy has increased. The U.S. government must immediately condemn all forms of racial discrimination and divert funding to address domestic terrorism and extremism.
The pandemic has also witnessed the rise of new strains of extremism, perhaps best exemplified by the growth of Qanon. Qanon is a conspiracy theory group that claims that President Trump is fighting a global sex-trafficking ring run by cannibalistic, satanic, left-wing elites. Qanon has also been characterized as a rebranded Nazi cult because its beliefs are rooted in the anti-Semitic myth of the Blood Libel, which alleges that Jews kidnapped and then drank the blood of Christian children. Qanon began in 2017 when an anonymous user "Q" posted on a 4chan messaging board, which then spread to another messaging board, 8chan, and then to Twitter, YouTube, and FaceBook. During the pandemic, Americans spent more time indoors and online so many were drawn toward conspiracy theories. Indeed, in summer and fall 2020, the number of Qanon-related pages on Facebook exploded and two seats in the House of Representatives will be filled by supporters of Qanon. Qanon has already been labeled as a potential domestic terror threat after proponents of the conspiracy theory were involved in kidnappings, attacking strangers with a car, and the shooting of a mob boss. To stop the rise of extremism, the U.S. government should investigate the role of technology in the spread of disinformation and hate. In addition, the U.S. should prioritize the management of extremism within its borders by diverting a greater proportion of funds combatting terrorism to the Department of Homeland security.
Due to ineffective leadership, a country that was considered the most prepared for a viral outbreak has been crippled by one. The U.S. has fallen short both in limiting the spread of the virus and preserving human rights. Moving forward, America must take a rights-based approach that listens closely and takes action based on American voices, including those of Oliver and Avian Munn, Kourtney McGowan, and Alvin Moua.
How well the U.S. responds to the coronavirus should be measured by how well the most disadvantaged American communities are faring through this crisis. Ensuring all Americans have the right to health through science-based regulations will also reduce the development of an environment of hatred and extremism. On an individual level, Americans should follow mask-wearing and social distancing guidelines, support all members of their communities, and stand up against hatred and racism. As a country, the U.S. and its leaders should follow the guidelines of the United Nations: (1) enact accountable and transparent legislation that may temporarily restrict some human rights but would control the pandemic; (2) prioritize support for disadvantaged communities especially those of color to ensure their right to health; (3) condemn all forms of racial discrimination and take action against the rise of domestic extremism. To respond effectively to this public health crisis, the U.S. cannot disregard any one of these points––it must take coordinated collective action.
As a result of its global scale and death toll, the coronavirus pandemic can be readily compared to World War II. After the world war, America and other countries established the U.N. and ratified the 1948 Universal Declaration of Human Rights. Throughout U.S. history, more Americans have gained access to the human rights described by the U.N. However, there are still systematic American issues like disinformation, inequality, and racism that have been catalyzed by the coronavirus pandemic. To begin addressing these institutionalized problems, like at the end of World War II, the U.S. must make a clear commitment to human rights. The U.S. can only face the challenge of this pandemic by valuing the voice and the rights of every American.
Works Cited: 
Cohen, Max. "Bipartisan Majority Supports Statewide Mask Mandates, Poll Finds." POLITICO. July 22, 2020. https://www.politico.com/news/2020/07/22/voters-support-mask-mandates-376132.
Collman, Ashley. "2 Days before His Coronavirus Diagnosis, Trump Mocked Biden for Wearing a Face Mask." Business Insider. October 2, 2020. https://www.businessinsider.com/trump-coronavirus-mocked-biden-face-mask-presidential-debate-2020-10.
Congressional Research Service. "American War and Military Operations Casualties: Lists and Statistics." July 29, 2020. https://fas.org/sgp/crs/natsec/RL32492.pdf.
"Could the President or Congress Enact a Nationwide Mask Mandate?" Congressional Research Service. August 6, 2020. https://crsreports.congress.gov/product/pdf/LSB/LSB10530.
"COVID-19 Hospitalization and Death by Race/Ethnicity." Centers for Disease Control and Prevention. November 30, 2020. https://www.cdc.gov/coronavirus/2019-ncov/covid-data/investigations-discovery/hospitalization-death-by-race-ethnicity.html.
Delvac, Kelly Shea. "Human Rights Abuses in the Enforcement of Coronavirus Security Measures." The National Law Review. May 25, 2020. https://www.natlawreview.com/article/human-rights-abuses-enforcement-coronavirus-security-measures.
Glass, Kelly. "Black Families Were Hit Hard by the Pandemic. The Effects on Children May Be Lasting." The New York Times. June 29, 2020. https://www.nytimes.com/2020/06/29/parenting/coronavirus-black-children-inequality.html.
Groves, Stephen. "As Deaths Spiral, South Dakota Governor Opposes Mask Rules." Associated Press. November 16, 2020. https://apnews.com/article/pandemics-sioux-falls-iowa-south-dakota-coronavirus-pandemic-80becf9ed6126f847b56e9aeb5e8c9d8.
Harris, Johnny, Nicholas Kristof, and Adam. "America Wrote the Pandemic Playbook, Then Ignored It." The New York Times. The New York Times, September 29, 2020. https://www.nytimes.com/video/opinion/100000007358968/covid-pandemic-us-response.html.
"Human Rights Dimensions of COVID-19 Response." Human Rights Watch. October 28, 2020. https://www.hrw.org/news/2020/03/19/human-rights-dimensions-covid-19-response.
IHME COVID-19 Forecasting Team. "Modeling COVID-19 Scenarios for the United States." Nature Medicine. October 23, 2020. https://doi.org/10.1038/s41591-020-1132-9.
"International Covenant on Economic, Social and Cultural Rights." OHCHR. Accessed December 10, 2020. https://www.ohchr.org/en/professionalinterest/pages/cescr.aspx.
Kanno-youngs, Zolan. "Delayed Homeland Security Report Warns of 'Lethal' White Supremacy." The New York Times. October 6, 2020. https://www.nytimes.com/2020/10/06/us/politics/homeland-security-white-supremacists-russia.html.
Kelley, Alexandra. "South Dakota Governor Refuses to Mandate Masks despite Record-Breaking Coronavirus Spike." The Hill. November 23, 2020. https://thehill.com/changing-america/well-being/prevention-cures/527215-south-dakota-governor-refuses-to-change-no-mask.
Linden, Michael. "Opinion: America Needs a Stimulus Package Now. Here Are 3 Things It Should Include." CNN. October 9, 2020. https://www.cnn.com/2020/10/09/perspectives/stimulus-package-economic-relief/index.html.
"Man Accused of Stabbing Asian Family over Coronavirus Could Face FBI Hate Crime Charge." Q13 FOX. June 30, 2020. https://www.q13fox.com/news/man-accused-of-stabbing-asian-family-over-coronavirus-could-face-fbi-hate-crime-charge.
McCammon, Sarah. "From Debate Stage, Trump Declines To Denounce White Supremacy." NPR. September 30, 2020. https://www.npr.org/2020/09/30/918483794/from-debate-stage-trump-declines-to-denounce-white-supremacy.
Peeples, Lynne. "Face Masks: What the Data Say." Nature News. October 6, 2020. https://www.nature.com/articles/d41586-020-02801-8.
Peterson, Mark. "South Bend Teens Use Father's Obituary to Plea for Mask Wearing." 16 News Now. July 23, 2020. https://www.wndu.com/2020/07/23/south-bend-teens-use-fathers-obituary-to-plea-for-mask-wearing/.
Rao, Maya. "Asian-Americans in Minnesota Face Insults, Hostility during Virus Outbreak." Star Tribune. March 28, 2020. https://www.startribune.com/local-asian-americans-face-insults-hostility/569178982/.
"Research Starters: Worldwide Deaths in World War II: The National WWII Museum: New Orleans." Accessed December 10, 2020. The National WWII Museum. https://www.nationalww2museum.org/students-teachers/student-resources/research-starters/research-starters-worldwide-deaths-world-war.
Riechmann, Deb. "As Virus Surges, Trump Rallies Keep Packing in Thousands," October 29, 2020. The Associated Press. https://apnews.com/article/donald-trump-rallies-virus-surges-50e79fabd46472c51ecc1444184082de.
Scott, Dylan. "It's True: 1 in 1,000 Black Americans Have Died in the Covid-19 Pandemic." Vox. September 30, 2020. https://www.vox.com/2020/9/29/21494803/presidential-debate-2020-joe-biden-us-covid-deaths.
Smith-Schoenwalder, Cecelia. "Federal Officials Project 100 Million Vaccinated, 450,000 Dead in U.S. by February," December 2, 2020. https://www.usnews.com/news/national-news/articles/2020-12-02/federal-officials-project-100-million-vaccinated-450-000-dead-in-us-by-february.
Stanton, Gregory. "QAnon Is a Nazi Cult, Rebranded." Just Security, November 18, 2020. https://www.justsecurity.org/72339/qanon-is-a-nazi-cult-rebranded/.
Strickler, Laura, Julia Ainsley, and Ken Dilanian. "'We Have a Problem': Federal Agencies Scramble to Fight Domestic Terror with Limited Resources," August 6, 2019. https://www.nbcnews.com/politics/national-security/we-have-problem-federal-agencies-scramble-fight-domestic-terror-limited-n1039441.
Strochlic, Nina. "America's Long History of Scapegoating Its Asian Citizens." National Geographic. September 6, 2020. https://www.nationalgeographic.com/history/2020/09/asian-american-racism-covid/.
Tavernise, Sabrina, and Richard A. Oppel. "Spit On, Yelled At, Attacked: Chinese-Americans Fear for Their Safety." The New York Times. March 23, 2020. https://www.nytimes.com/2020/03/23/us/chinese-coronavirus-racist-attacks.html.
"The Instagram Aesthetic That Made QAnon Mainstream." Vox. October 28, 2020. https://www.youtube.com/watch?v=_7FWr2Nvf9I.
"Tracking the COVID-19 Recession's Effects on Food, Housing, and Employment Hardships." Center on Budget and Policy Priorities. December 4, 2020. https://www.cbpp.org/research/poverty-and-inequality/tracking-the-covid-19-recessions-effects-on-food-housing-and.
Tully-McManus, Katherine. "QAnon Goes to Washington: Two Supporters Win Seats in Congress." Roll Call. November 5, 2020. https://www.rollcall.com/2020/11/05/qanon-goes-to-washington-two-supporters-win-seats-in-congress/.
"Universal Declaration of Human Rights." United Nations. Accessed December 10, 2020. https://www.un.org/en/universal-declaration-human-rights/.
Valerio, Carlos. "Human Rights and Covid-19 Pandemic." JBRA Assisted Reproduction 24, no. 3 (July 14, 2020): 379–81. https://doi.org/10.5935/1518-0557.20200041.
The Yellow Peril: The Other Plague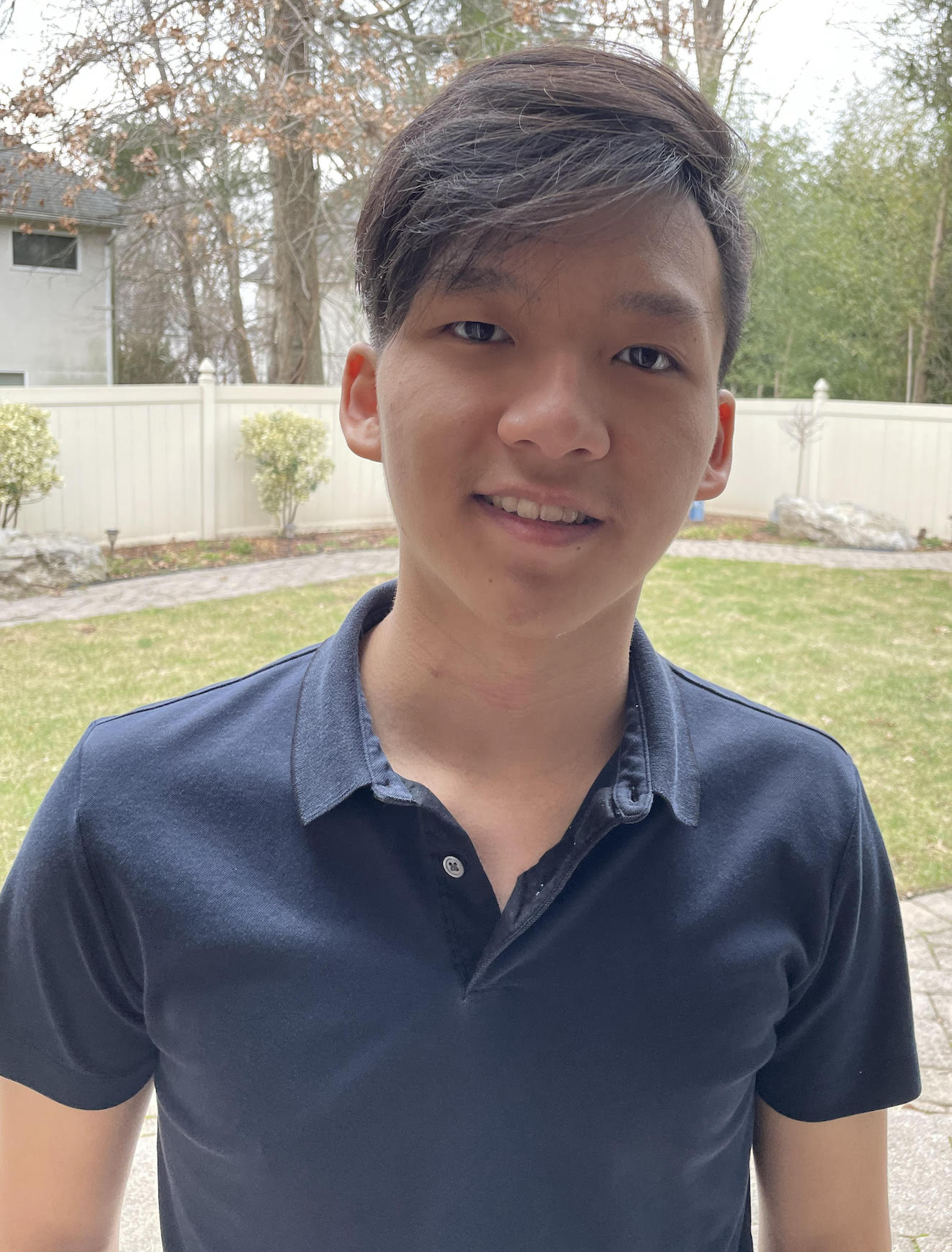 By Andrew Kim
2nd Prize Winner U.S.
Bergen County Academies, NJ
American sociologist Jack A. Goldstone commented, "I actually see all of these things that worry people, rising inequality, religious terrorism, declining faith in democracy, rising nationalism, as part of one larger phenomenon, and that is the reassertion of identity politics at every level" (Goldstone). In an era of Trump and other authoritarian leaders like Xi Jinping, the COVID-19 pandemic has amplified the rising ethno-nationalism in the United States. Specifically, Asian-Americans have been scapegoated by the public for allegedly spreading the virus. The Trump Administration's failure to properly address the pandemic and President Trump's use of Yellow Peril rhetoric has further fueled scapegoating against Asian-Americans and ultimately failed the goal of preserving human rights.
The Yellow Peril rhetoric and Asian scapegoating that have been made more visible by the COVID-19 pandemic have existed for centuries. During the 1850s, swarms of Chinese immigrants entered America in hopes of profiting from the California Gold Rush. Eventually, Chinese immigrants served as a source of cheap labor in various sectors such as railroad construction. When economic depression ensued due to heavy investment in railroads, animosity grew toward Chinese workers. White Americans believed that the Chinese immigrants caused the economic crash since they were working for unfairly low wages. In 1882, Congress passed the Chinese Exclusion Act, preventing Chinese immigrants from coming into the United States. This law set a precedent for continued discrimination and scapegoating against Asian-Americans. In fact, the Act states, "In the opinion of the Government of the United States the coming of Chinese laborers to this country endangers the good order of certain localities within the territory thereof" ("Transcript of Chinese Exclusion Act (1882)"). Kat Chow, a reporter at NPR, explained, "The Chinese exclusion law was the very first time in American history that immigrants were barred because of their race and class. In 1882, when Congress passed the law, there were 39,600 men and women from China who arrived in the U.S. Just three years later, there were only 22" (Chow). It was only in 1943, more than half a century later, that the law was abolished, and now in the year 2020, Asian-Americans still have yet to lose their status as the "Other." This distinction between Asian-Americans and White Americans is furthered by the belief that Asians carry certain traits that establish them as inherently different. Stanford M. Lyman, an American sociologist, stated that "whether cast as members of a 'race,' a 'civilization,' or a 'culture,' Asian Americans are treated as bearers of virtually ineradicable traits that, are at least implicitly assumed to be 'inherited'" (Lyman). As the United States feared China's expansion during the late 20th century, believing China to be an "Oriental Inferior" and a "looming Yellow Peril", these distinct traits evolved into depictions of Asian-Americans as diseased ― a label that Asian-Americans still carry during this time of the COVID-19 pandemic.
Even before the pandemic, perceptions of Asian-Americans as diseased, inferior, and threatening have flared due to Donald Trump's Yellow Peril rhetoric. During his presidential campaign, Trump used Yellow Peril rhetoric to scapegoat Asian-Americans in order to gain sympathy from his audiences. For instance, in a 2016 rally in Indiana, Trump blamed China for trade imbalances, stating, "We can't continue to allow China to rape our country. And that's what they're doing. It's the greatest theft in the history of the world" (Gass). Just a few months prior, Trump stated in an interview on Good Morning America, "But when you see China, these are fierce people in terms of negotiation. They want to take your throat out, they want to cut you apart. These are tough people. I've dealt with them all my life" (Stracqualursi). One of Trump's major themes in his campaign was his vehement desire to rally Americans to overcome the existential Chinese threat. When Americans saw the Chinese as the enemy, they also saw Asian-Americans as the enemy. This practice of clumping various Asian groups into a single category is often perpetuated by the US government. To illustrate, the government's definition of Asian-American encompasses people from all places in East Asia and South Asia. Don Lee, a Korean American novelist and professor, wrote, "The impulse to call us all 'Asians,' … is, I think, unfair and fundamentally colonialist" (Lee). The fact that Asians are still viewed as a threat to the American community proves that the narrative of the evil "Other" still exists to this day. President Trump's Yellow Peril rhetoric created a backdrop of rising ethno-nationalism, specifically against Asian-Americans, that was worsened by the COVID-19 pandemic.
In response to the rising number of COVID-19 cases in the United States, Trump once again blamed China, which led to a slew of discriminatory acts against Asian-Americans. In March, President Trump began to refer to the virus as the "Chinese virus." He tweeted, "The United States will be powerfully supporting those industries, like Airlines and others, that are particularly affected by the Chinese Virus. We will be stronger than ever before!" The response was overwhelmingly positive, and one comment wrote, "THANK YOU for calling the virus what it is—a Chinese virus." This paranoia towards China proved dangerous as many Americans began to take action on the streets to "overcome" the Yellow Peril themselves. The same week that Trump posted that tweet, it was reported that a boy had kicked a 59-year old Asian man on Manhattan's Upper East Side and told the man, "F–king Chinese coronavirus." In May, an Asian man riding the New York City subway was approached by a stranger, who shouted at the Asian man, "You're infected China boy, you need to get off the train." The stranger then grabbed the Asian man by the wrist and pulled him out of his seat. By July, CBS News reported more than 2,100 anti-Asian hate incidents during the pandemic (Donaghue). These incidents include vandalism, verbal attacks, and even physical assaults. It is clear that President Trump's words have had a profound impact in legitimizing hate against Asian-Americans. These attacks are reminiscent of similar historical instances of violence. For example, Andrew R. Chow wrote, "In 1885, an armed mob forcibly drove a Chinese population out of its Tacoma, Wash. homes, menacing its community with rifles, breaking into houses and smashing doors and windows" (Chow). In such dangerous times, the President serves as the moral compass for the American people, but President Trump has instead re-affirmed the violence against Asian-Americans when he later called the virus the "Kung Flu" on June 24. Through the direction of President Trump, the US government's actions have degraded Asian-Americans' human rights to safety from violence in their communities.
Moreover, Trump's failure to properly address the COVID-19 pandemic and fear of COVID-19 have exacerbated scapegoating toward Asian-Americans. Before COVID-19, America was already vulnerable to a pandemic ever since the Trump administration disbanded the pandemic response team in 2018. Deirdre Shesgreen wrote, "The demise of that elite team is now under scrutiny… John Bolton, Trump's former national security adviser… nixed the pandemic preparedness office as part of an effort to streamline the agency" (Shesgreen). The absence of a pandemic response team explains the lack of coordination in the administration's response to the pandemic as the public was directed not by a single leader but two people: Anthony Fauci and Donald Trump, who both gave conflicting advice to Americans. While Fauci remained cautious and sensible in his advice, Trump arrogantly attempted to bring America to "business as usual" by downplaying cases and restricting testing. Subsequently, Ryan Zamarripa, an Associate Director of Economic Policy, explains that the United States was second to last among 23 countries to reach a daily testing rate of one test per 1,000 residents (Zamarripa). With over six million cases of COVID-19, Aljazeera reported that "6.6 million workers file for unemployment… Worries increase that many businesses will close and a housing crisis could emerge from an inability to pay rent across the country" ("A timeline of the Trump administration's coronavirus actions"). Despite these statistics, David Scharfenberg, staff writer for the Boston Globe, reported that Trump told Americans that "the number of cases is going 'very substantially down,' when they were actually going up." Trump also told federal officials to "slow the testing down, please" (Scharfenberg). Trump knew that in order to maintain his political legitimacy, he had to cover up his administration's mistakes and shift the blame away from himself, even at the cost of risking millions of American lives.
And similar to the Americans who scapegoated Chinese immigrants for the economic depression in 1873, Trump maintains that Americans must blame China for America's troubles, which has led to the scapegoating of Asian-Americans today. As Representative Judy Chu explains, "Racism against Asian Americans has surged as the coronavirus sweeps the U.S., with reports of hate crimes averaging approximately 100 per day" (Chu). Due to the increased racist sentiment in conjunction with the current economic recession, Asian businesses have been disproportionately suffering. In one of my interviews for a passion project, an owner of a local Chinese restaurant admitted that she struggled to pay her electricity bills, rent, and other expenses, forcing her to shut down her business. Another owner of an Asian restaurant explained that some of his customers refused to take out from his restaurant since they thought he and his employees have the disease. Despite the impacts on Asian-American communities, the Commander in Chief of the United States, who is supposed to protect the human rights of the American people, disregards the impact of his words, which encourages acts of injustice against millions of Asian-American families.
Overall, the current US administration is perpetuating a long-held belief that Asians are to blame for America's issues by scapegoating Asian-Americans during the pandemic. One of the tenets of any human rights issue is the equality of all people, regardless of any characteristic, yet it is abundantly clear that President Trump has chosen to shift any blame of his failures to manage the pandemic to Asians. As a result, Asian-American communities have been subjugated to high rates of violence and isolation from other people, just as they have been countless times throughout history.
Works Cited
"A Timeline of the Trump Administration's Coronavirus Actions." US & Canada | Al Jazeera, Al Jazeera, 23 Apr. 2020, www.aljazeera.com/news/2020/04/timeline-trump-administration-coronavirus-actions-200414131306831.html.
"Transcript of Chinese Exclusion Act (1882)." Our Documents – Home,
www.ourdocuments.gov/doc.php?flash=false.
Chow, Kat. "As Chinese Exclusion Act Turns 135, Experts Point To Parallels Today." NPR, NPR, 5 May 2017, www.npr.org/sections/codeswitch/2017/05/05/527091890/the-135-year-bridge-between-the-chinese-exclusion-act-and-a-proposed-travel-ban.
Chu, Judy, et al. Received by Members of Congress, 26 Feb. 2020. Letter from CAPAC.
Donaghue, Erin. "2,120 Hate Incidents against Asian Americans Reported during Coronavirus Pandemic." CBS News, CBS Interactive, 2 July 2020, www.cbsnews.com/news/anti-asian-american-hate-incidents-up-racism/.
Gass, Nick. "Trump: 'We Can't Continue to Allow China to Rape Our Country'." POLITICO, 2 May 2016, www.politico.com/blogs/2016-gop-primary-live-updates-and-results/2016/05/trump-china-rape-america-222689.
Lopez, German. "How Trump Let Covid-19 Win." Vox, Vox, 24 Aug. 2020, May 2016, www.vox.com/future-perfect/21366624/trump-covid-coronavirus-pandemic-failure.
Lopez, German. "Trump Asked for Fewer Covid-19 Tests. Now the CDC Is Recommending Less Testing." Vox, Vox, 26 Aug. 2020, www.vox.com/future-perfect/21366624/trump-covid-coronavirus-pandemic-failure.
Lopez, German. "Trump Asked for Fewer Covid-19 Tests. Now the CDC Is Recommending Less Testing." Vox, Vox, 26 Aug. 2020, www.vox.com/2020/8/26/21403000/trump-covid-coronavirus-testing-cdc-hhs.
Lyman, Stanford M. "The 'Yellow Peril' Mystique: Origins and Vicissitudes of a Racist Discourse." International Journal of Politics, Culture, and Society, vol. 13, no. 4, 2000, pp. 683–747. JSTOR, www.jstor.org/stable/20020056. Accessed 4 Dec. 2020.
Scharfenberg, David. "Donald Trump's Coronavirus Advice Just Might Kill Us – The Boston Globe." BostonGlobe.com, The Boston Globe, 7 Mar. 2020,www.bostonglobe.com/2020/03/07/opinion/donald-trumps-coronavirus-advice-just-might-kill-us/.
Shesgreen, Deirdre. "'Gross Misjudgment': Experts Say Trump's Decision to Disband Pandemic Team Hindered Coronavirus Response." USA Today, Gannett Satellite Information Network, 18 Mar. 2020 www.usatoday.com/story/news/world/2020/03/18/coronavirus-did-president-trumps-decision-disband-global-pandemic-office-hinder-response/5064881002/.
The Test Of A Nation: How the U.S. Has Dealt With the Novel Coronavirus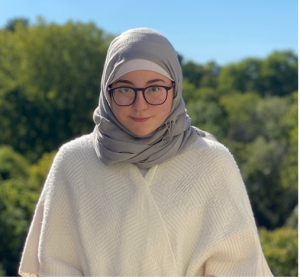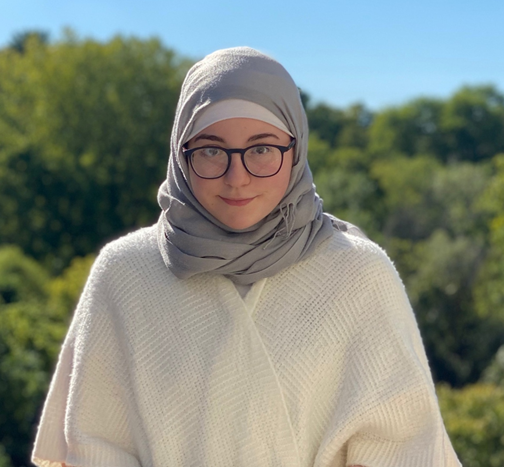 By Serene Tarabishi
2020 Honorable Mention U.S.
Sycamore High School, OH
Pandemics are among the various crises said to be the ultimate test of a nation, universally impactful occurrences of nature that challenge our basic humanity and our false sense of security amongst a constantly fluctuating and unpredictable environment. Even with our broad knowledge of and learned control over many of humanity's greatest natural enemies, pandemics remain mysterious and repetitive perpetrators of destruction that manipulate the entire human population with ease, periodically rattling the world from the various medieval outbreaks of the Black Plague to the Spanish flu epidemic of the 1920s, to the ongoing HIV/AIDS epidemic. In 2020 the COVID-19 pandemic has taken its turn to disastrously shake the world, leaving billions vulnerable to the whims of not only the disease's effects, but the methods of heads of state and governments internationally in response to the threat, determining the levels of destruction wrought by the coronavirus over their populace. This power in the hands of different leaders meant abundant opportunities to violate the basic human rights of the masses in many cases, and the unnecessary deaths of thousands as a price for every mistake and delay made. In the United States, this calamitous situation was leveraged on an already precarious governmental system, creating the perfect storm of incompetence and denial that led to disastrous consequences on every level. The pandemic left millions of citizens vulnerable to violations of several articles of universal human rights, from education, to adequate living standards, rest, asylum and social security. The basic human rights of millions have been violated and denied, not by foreign intrusion but through internal crisis and mishandling. The United States has done a tragically poor job in battling the pandemic, an effort only rescued by the sheer tenacity of healthcare workers and leaders, local government officials, and community members to protect their citizenry.
This pandemic, while initially seeming unprecedented and novel to most of the population, has actually been received as the realization of a long-dreaded nightmare for many. Epidemiologists like the famed Dr. Fauci, director of the National Institute of Allergy and Infectious Diseases, have warned of the potentially disastrous consequences of a hypothetical airborne infectious disease before, a threat so significant to national security that previous administrations have actually established protocols and guides for future presidents in cases of a national health emergency.
In 2005, after an Asian outbreak of the H5N1 bird flu threatened global infection, the Bush administration began preemptively assembling a "pandemic playbook" and requesting billions in Congressional funding to expand research efforts, stockpile flu vaccines and antiviral medications, and establish teams to detect and monitor potential outbreaks internationally. The playbook was created to ensure future presidents would be more equipped to face any possible future pandemics and was soon used by the Obama Administration during the 2009 H1N1 Swine flu outbreak to guide the government's efforts in containing the disease. In both of these flu outbreaks, one of the most critical shared aspects of the previous administrations' responses to the flu was, in fact, the speed at which they responded to the threat and prepared the public accordingly. In the case of the novel coronavirus, however, White House officials were notified by the CDC of the potential risks that the virus posed as early as January 3, 2020, and this information was soon incorporated into the President's Daily Brief, where it was largely disregarded. Instead of immediately responding and preparing for the various possibilities and worst-case- scenarios the threat could pose to the American public, the Trump administration largely overlooked the issue. Foreign restrictions were posed, but domestic responses and concerns were rarely addressed or speculated. On January 22, 2020, President Donald Trump informed a CNBC interviewer that "We have it totally under control. It's one person coming in from China. It's going to be just fine,"- words that would come back to haunt the country only weeks later. This disregard for the critical and delicate nature of a potential viral outbreak within the United States highlights possibly the most significant failure of the Trump administration- the inability to seriously address and explain the reality of the virus's spread to the public, and downplaying the effects the viral disease could have on the populace and the nation as a whole from the outset. The cost of these delays was overwhelming, with an estimated 118,000 American deaths in the first four months after the 15th case of the coronavirus was confirmed by the CDC in early February, a death rate disproportionately high compared to many other nations around the world, even adjusting for population. Compared to countries like South Korea and Germany, nations who modeled urgency and efficiency during the earliest phases of the global pandemic, the U.S. definitively failed to take action on preventative measures like quarantining and establishing accessible testing centers for several weeks, precious time wasted in such a precarious situation. The degree to which many of these deaths were entirely preventable due to earlier government intervention will doubtfully ever be truly known, but what is certain is that thousands of U.S. citizens lost their lives needlessly as a result of government inaction.
Along with the nation's experts and federal officials, citizens on every level saw the effects of the blundering of the federal government in the first months of the pandemic. An executive at one of America's largest personal protective equipment (PPE) producers, Michael Bowen, has spent the past several years trying to warn the government about the growing insecurity of America's PPE stores. Bowen testified during a Congressional hearing about his frustration with the administration's lack of response to countless emails and messages he sent to various officials in January, offering solutions to stem the problem before it could get out of control, a significant contrast to the thousands of orders he is now receiving daily. This lack of precautions in the realm of PPE and medical equipment to fight the virus early on left the nation watching coverage of distraught medical staff creating makeshift masks and equipment, and thousands of people simply unable to get access to proper care in hospitals due to overcrowding and lack of medical supplies. Thousands died in their homes, never able to see a doctor or get access to tools that could have otherwise saved their lives. The Defense Production Act, a method for U.S. presidents to force private companies to ramp up production of necessary equipment during crises, was a critical aspect of the federal government's response in this situation, but once again, the needs of state governors and hospitals were overlooked by the president, who delayed the enacting of the DPA until late March and early April, even though health officials had discussed its enactment in January. Medical professionals and frontline workers became the victims of the first waves of the pandemic, many delivering heart wrenching testimonials on the horrific conditions within some of the country's most overwhelmed hospitals in New York.
ith the nation left reeling as quarantine orders were instated and lack of uniform leadership left citizenry unsure of a return to normalcy, the country began falling to mass panic, with store shelves emptying and companies defaulting overnight with the collapse of the global stock market from February 20 to April 7, 2020. Over a period of 6 months since mid-March over 57 million Americans were forced to file for unemployment, and stimulus checks and aid passed through the CARES Act quickly dried up and thousands of families were left desperate for money to pay for bare necessities. Columbia University's Center of Poverty and Social Policy reported that 8 million Americans have fallen under the poverty line since May, with an increase in the national poverty rate of "…15% to 16.7% from February to September 2020, even after taking the CARES Act's income transfers into account…Moreover, the CARES Act's stimulus checks and unemployment benefits lifted more than 18 million people out of poverty in April, but this number fell to around 4 million people in August and September after the expiration of the CARES Act's $600 per week unemployment supplement." Poverty has never been a more prevalent issue, and minority groups have been disproportionately affected as compared to white populations, with substantially larger representation within "non-essential" job positions and thus higher unemployment rates.
The national poverty crisis has led to a housing crisis across the nation, with eviction rates skyrocketing and thousands unable to pay for rent, essential utilities, and personal necessities. The affordable housing crisis has been an already critical subject for America, with rent rates steadily increasing over the past few decades even as income remains stagnant. Discrimination within the housing system has left black families paying substantially higher prices than white families, remaining twice as likely to be evicted and disproportionately victims of homelessness. With an economic crisis descending on the American population due to coronavirus related unemployment and economic downturn, millions of Americans are now unable to find the means to pay their rent and the Trump administrations initial policies in March only prevented evictions, not rent collection, and "only applied to certain properties, like those with federally backed mortgages, which account for only a quarter of all rental units," as explained by John Oliver during an airing of LastWeekTonight. Several state wide moratoriums on eviction have already expired, meaning in 23 states, renters have no state-level protection from evictions. With that in mind, thousands now have rent payments piling up, and are at the mercy of their landlords, at the risk of evictions once the moratoriums expire. The basic right to housing is being ripped from the hands of millions this year, and at a time where renters are unable to do much about it.
The U.S. government has not provided enough funding to provide secure shelter for countless citizens, and legislation to improve upon that has stalled within Congress, leaving enormous parts of the population at the risk of homelessness in a time where the dangers of living on the streets have never been higher. Those who are able to remain within shelters or facilities are subject to overcrowding, poor ventilation, and cannot access proper hygeine materials like soap and disinfectant or simply running water. The Lancet Public Health Journal also reports that "People experiencing homelessness are a vulnerable group, and their potential exposure to COVID-19 might negatively affect their ability to be housed, and their mental and physical health." To compound the already prevalent risks of homelessness, the "People experiencing homelessness aged younger than 65 years have all-cause mortality that is 5–10 times higher than that of the general population," a significant cause of alarm during a pandemic. The journal further explains that quarantining, treating, and tracking the spread of the virus are all incredibly difficult to facilitate among homeless populations due to their lack of concrete habitation and the many already precinct mental and physical health disorders, issues that were incredibly prescient "…when outbreaks of typhus, hepatitis A, tuberculosis, trench fever, and Shigella bacteria were reported among people experiencing homelessness in US cities with large homeless populations," in 2019.
Homelessness also creates difficulties for many during the increasingly virtual world of 2020, with many children left no longer able to access proper education not only due to lack of funds, but also due to an inability to access newly internet-based learning programs. Educational disparities due to a virtual shift in school has resulted in the formation of a "homework gap" between the large numbers of children unable to access proper internet connection at home and their peers. Pew Research Center indicates that there a significant disparity in the "homework gap" among black, Hispanic, and low-income households, with large percentages of the school age population unable to access either computers or internet at home, resorting to public resources that are largely unavailable due to the pandemic.
Disparities in the effects of the coronavirus on different racial groups are incredibly common across the country and is often overlooked in federal consideration. One such group is the Native American population of the country, a population that currently faces the various dangers of the pandemic at unprecedented rates. According to Science Magazine, "Citing privacy concerns…the CDC initially denied tribal epidemiology centers, including UIHI, access to data about testing and confirmed COVID- 19 cases, even though it was making those data available to states. What's more, data collected by tribes, local and state health departments, and national agencies are often wildly inconsistent, says Desi Rodriguez-Lonebear, a social demographer at the University of California, Los Angeles, and a citizen of the Northern Cheyenne Nation." Native Americans are at elevated risks when dealing with disease, considering many reservations' distance from urban centers and major healthcare centers, and the federal government has continued to overlook requests for funding and support from tribes across the country.
Along the Southern border, another group is facing devastating consequences of the pandemic: asylum seekers. Not only do these migrants face horrific conditions within overcrowded camps on the  borders, hundreds within government detention facilities are also victims of poor conditions. The ability for asylum seekers to even attempt to reach relative safety within America among these dire circumstances has become increasingly more impossible. John Oliver, host of Last Week Tonight, discussed the implementation of Title 42 of U.S. code by the Trump Administration, an emergency public health provision that has notably shut down the Southern border to the immigration system. The provision arbitrarily allows American forces to deny protections for all asylum seekers and remove asylum seekers who had already been allowed into the country back into unstable migrant camps, with currently around 200,000 deportations facilitated by the U.S. since March. This system was implemented despite the CDC reporting that it would not reduce the spread of the coronavirus, displaying the alarming willingness of the American government to shut down the immigration influx at the Southern border. Oliver also reviewed reports by the Associated Press that detail the removal of children from designated shelters that immigration attorneys can access to "hotels supervised by private contractors," where lawyers have been denied access.
Prisoners are another group facing grave violations of humane treatment during the strain of the coronavirus. Even before the pandemic began, hundreds of prisons and jails had been previously cited for overcrowding on incredible levels. The conditions which prisoners face already create veritable petri dishes for diseases, and by June 2020, the New York Times reports that "…the five largest known clusters of the virus in the United States are not at nursing homes or meatpacking plants, but inside correctional institutions." The lack of room in which to socially distance prisoners has left many quarantined in solitary confinement, according to John Oliver, and many either ration supply to soap or charge inmates for it. Inmates have been largely disregarded by policy makers due to their isolation from broader society, an already definitively incorrect assumption due to the numbers of people going in and out including workers and visitors. Instead, thousands remain vulnerable to COVID-19, with government officials reluctant to allow low-risk prisoners to return home to remain better protected from the virus.
Overall, the disastrous effects of the pandemic on the American people are obvious. The lack of initial government response and adequate treatment has led to excess deaths and disproportionate losses of life among minority and low income groups. Disease is not an indiscriminate killer, that ideal has certainly been disproved throughout this pandemic, and the exposure of already existing systemic issues within our country has been stunning. The basic human rights of our citizenry have been irreversibly damaged during this pandemic, all the way down to the basic right of life. The U.S. government's inability to respond at the same level of seriousness is debilitating the country and it's ability to persist during these incredibly strenuous times, and it is certainly not matching the standards of upholding human rights that all nations truly should be. It is a national disgrace.
BIBLIOGRAPHY
Abutaleb, Yasmeen, et al. "The U.S. Was Beset by Denial and Dysfunction as the Coronavirus Raged." The Washington Post, WP Company, 4 Apr. 2020, www.washingtonpost.com/national-security/2020/04/04/coronavirus-government- dysfunction/?arc404=true.
Allen, Mike. "Bush v. Bird Flu." Time, Time Inc., 1 Nov. 2005, content.time.com/time/nation/article/0,8599,1125104,00.html.
Auxier, Brooke, and Monica Anderson. "As Schools Close Due to the Coronavirus, Some U.S. Students Face a Digital 'Homework Gap'." Pew Research Center, Pew Research Center, 27
July 2020, www.pewresearch.org/fact-tank/2020/03/16/as-schools-close-due-to-the- coronavirus-some-u-s-students-face-a-digital-homework-gap/.
Deparle, Jason. "8 Million Have Slipped Into Poverty Since May as Federal Aid Has Dried Up." The New York Times, The New York Times, 15 Oct. 2020, www.nytimes.com/2020/10/15/us/politics/federal-aid-poverty-levels.html.
Huq, Sonia. "Center on Poverty and Social Policy." CPSP, CPSP, 15 Oct. 2020, www.povertycenter.columbia.edu/news-internal/2020/covid-projecting-monthly-poverty.
Kelly, Jack. "Jobless Claims: 57.4 Million Americans Have Sought Unemployment Benefits Since Mid-March-Over 1 Million People Filed Last Week." Forbes, Forbes Magazine, 20 Aug. 2020, www.forbes.com/sites/jackkelly/2020/08/20/jobless-claims-574-million- americans-have-sought-unemployment-benefits-since-mid-marchover-1-million-people- filed-last week /?sh=991bdeb6d59fttps%3A%2F%2F
Lizzie WadeSep. 24, 2020, et al. "COVID-19 Data on Native Americans Is 'a National Disgrace.' This Scientist Is Fighting to Be Counted." Science, 15 Oct. 2020, www.sciencemag.org/news/2020/09/covid-19-data-native-americans-national-disgrace- scientist-fighting-be-counted.
Naylor, Brian. "Obama Flu Response Relied On Bush Plan." NPR, NPR, 7 May 2009, www.npr.org/templates/story/story.php?storyId=103908247.
Naylor, Brian. "Ousted Scientist Says His Pandemic Warnings Were Dismissed As 'Commotion'." NPR, NPR, 14 May 2020, www.npr.org/2020/05/14/855254610/ousted- scientist-says-window-of-opportunity-to-fight-coronavirus-is-closing.
Oliver, John. "Asylum: Last Week Tonight with John Oliver (HBO)." Last Week Tonight, YouTube, 26 October 2020, https://www.youtube.com/watch?v=xtdU5RPDZqI.
Oliver, John. "Coronavirus IX: Evictions: Last Week Tonight with John Oliver (HBO)." Last Week Tonight, YouTube, 28 June 2020, www.youtube.com/watch?v=R652nwUcJRA.
Oliver, John. "Coronavirus VIII:Prisons: Last Week Tonight with John Oliver (HBO)." Last Week Tonight, YouTube, 21 June 2020, https://www.youtube.com/watch?v=MuxnH0VAkAM.
Oliver, John. "Trump and the Coronavirus: Last Week Tonight with John Oliver (HBO)." Last Week Tonight, YouTube, 1 November 2020, www.youtube.com/watch?v=IuVo4fnpLC8.
Schwellenbach, Nick. "The First 100 Days of the U.S. Government's COVID-19 Response." Project On Government Oversight, 6 May 2020, www.pogo.org/analysis/2020/05/the-first- 100-days-of-the-u-s-governments-covid-19-response/.
Stewart, Emily. "President Trump Has Been Dangerously Silent on This Year's Deadly Flu Epidemic." Vox, Vox, 12 Feb. 2018, www.vox.com/policy-and- politics/2018/2/12/17004788/trump-flu-season-cdc-shot.
Tsai, Jack, and Michal Wilson. "COVID-19: a Potential Public Health Problem for Homeless Populations." The Lancet Public Health, 11 Mar. 2020.
Williams, Timothy, et al. "Coronavirus Cases Rise Sharply in Prisons Even as They Plateau Nationwide." The New York Times, The New York Times, 16 June 2020, www.nytimes.com/2020/06/16/us/coronavirus-inmates-prisons-jails.html
LGBTQ Rights in Retreat Amid Pandemic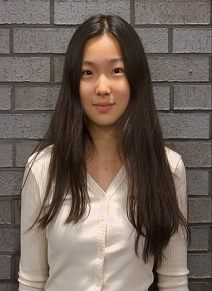 By Haley Son
1st Prize Winner Abroad
Seoul Foreign School, Seoul, South Korea
This essay analyzes the issue of how successful my country, South Korea, has been in meeting the goals of preserving human rights amidst its effort to limit the spread of the coronavirus. The focus of this evaluation is placed on the dichotomy between South Koreans' successful use of the state-of-the-art technologies in tackling coronavirus outbreaks, including a large cluster originating from a gay bar in Seoul, and their irrational reaction expressed in the form of a surge in homophobia and discriminatory measures targeting the LGBT population. The analysis is conducted first with a description of how a recent escalation in anti-LGBT sentiments came about in South Korea, followed by inquiring an appropriate set of standards to measure the success or failure of the country's efforts in satisfying the stated objectives of tackling the pandemic and human rights simultaneously. It applies the criteria set by the United Nations on human rights issues amid the pandemic and demonstrates that South Korea has failed to satisfy the objectives promulgated in regards to the LGBTQ community.
On April 20, 2020, a coronavirus outbreak of nearly 100 people hit a gay bar in Itaewon, Seoul, which incited a backlash against the LGBTQ population on the whole. South Korean authorities showed a commendable level of efficiency by promptly dispatching elite teams of epidemiologists, database specialists, and laboratory technicians (Campbell and Yamey). Empowered by South Korea's Infectious Disease Control and Prevention Act, the Korea Centre for Disease Control Prevention gathered the data of over 5,500 individuals including GPS data, times and locations, and travel routes to promptly contain the spread (Ryan and Borowiec).
On the flip side, the contact tracing instantly led to many LGBTQ people being outed against their will and shone a harsh spotlight on the LGBTQ community (Borowiec). The details of the patrons of the gay bar, including their employers and itineraries of past travels, were all made public as well (Yoon). Notwithstanding the minimal role the gay bar incident played in the pandemic, South Korea's media and the internet erupted in collective finger-pointing at the entire LGBT population (Lee). As reported in a BBC article, as many as 1174 news articles were published between May 7 and May 11, vilifying the entire LGBT community on issues completely unrelated to the coronavirus or the outbreak at the bar (Yoon).
Riding on the strong pushback against the LGBTQ community, many Koreans joined forces to embrace measures undermining the rights of LGBTQ people either in the workplace or in social settings (Gitzen). Some employers imposed a new requirement that LGBTQ workers (or those perceived to be) reveal their specific whereabouts after work and on the weekend (same). An increasing number of individuals commented on the social media platforms that they were being denied entry to certain cafes and restaurants they used to frequent even though they passed the standard temperature test. When prompted to explain their behavior, they cited their fear of LGBTQ being contagious as justification (Gitzen).
Against this backdrop, it is crucial to examine "how well" South Korea is "meeting the goals" of limiting the coronavirus and preserving human rights at the same time. In order to address this inquiry, one should first know where those targets South Korea is expected to reach are set. There are objective yardsticks against which a country's efforts can be measured, such as a set of standards or framework determined by a global governing body. If South Korea is not satisfying those criteria, it can be said that the country is not meeting acceptable targets and the answer to the question posed will be negative.
Relevant to the analysis at hand, in a document published in April 2020 COVID-10 and Human Rights , the United Nations set three relevant aims for every country to strive to achieve simultaneously: (1) "strengthen the effectiveness of the response to the immediate global health threat"; (2) "mitigate the broader impact of the crisis on people's lives"; and (3) "avoid creating new or exacerbating existing problems" (U.N. April 2020). The April 2020 dossier also states, "Human rights law recognizes that national emergencies may require limits to be placed on the exercise of certain human rights. The scale and severity of COVID-19 reaches a level where restrictions are justified on public health grounds." However, if the crisis is being used to serve as "a pretext to adopt repressive measures for purposes unrelated to the pandemic", or if the "instability and fear that the pandemic" causes or worsens "discrimination against certain groups" or "hate speech", the country is failing to avoid exacerbating existing human rights concerns (U.N. April 2020). In other words, that country is not satisfying the third element of the stated goals and thus has fallen short of meeting the standard of effective handling of the pandemic overall as not all three aims have been achieved.
Another necessary determination is: what is "human rights"? None of the 30 articles in the Universal Declaration of Human Rights expressly mention LGBTQ or sexual orientation (UDHR). However, it has since been clarified that when Article 2 states that everyone is entitled to all the freedoms listed in the UDHR without distinction of any kind, LGBTQ people are subsumed under the protected status (OHCHR). They thus have "the right to equality and non-discrimination" which are "core principles of human rights, enshrined in the UDHR and human rights treaties" (Fact Sheet).
When these parameters are applied to South Korea's handling of the coronavirus in the context of its stringent guidelines used throughout the pandemic, it seems that South Korea easily satisfies the first aim. Its use of "creative and innovative" methods such as drive-thru screening clinics and tracing apps bolstered the effectiveness of the response to the pandemic (Campbell). However, South Korea has unfortunately failed to satisfy the third element of the criteria set by the United Nations, which has ultimately led to the failure of the second prong as well, as explained further on.
The third aim of the stated objectives of successfully tackling both the crisis and human rights is to "avoid creating new or exacerbating existing problems." In order to assess how South Korea is doing in this regard, one should review what was the existing human rights situation involving LBGTQ. South Korea is among the 32 OECD countries that prohibit discrimination in employment based on sexual orientation ("A Society at a Glance"). The National Human Rights Commissions Act includes "sexual orientation" as one of the grounds for discriminatory acts ("NATIONAL HUMAN RIGHTS"). However, in reality, LGBTQ people face severe social stigma and discrimination ("South Korea"). Even before the pandemic, acceptance of homosexuality in South Korea scored 2 when measured on a scale of from 1 to 10, where 1 means that homosexuality is never justifiable and 10 means that it is always justifiable ("A Society at a Glance").
Inquiring into the reasons why South Koreans reacted in this manner is relevant in assessing whether or not the way South Korea is handling the crisis is worsening pre-existing LGBTQ human rights problems. South Koreans are known to be collectivist rather than individualist (Tudor). People who are collectivist in turn have been found to prefer to be more conforming than individualists do (Principles of Social Psychology). Indeed, empirical studies demonstrated that close to 95 percent of Korean ads focused more on themes of conformity (e.g., "Seven out of 10 people use this product") whereas 90% of ads in the United States focus on uniqueness (e.g., "Choose your own view!" (Hayes, 313).
Thus, South Koreans generally feel more comfortable when accepted by the group than regarded as "different" or "unique". Conversely, being different or unique is often a basis for ostracizing. Under those circumstances, the very characteristics of the highly praised digital tracing technologies, namely their ability to reveal the last details about personal information of those involved, are dealing an especially severe blow to the rights of the LGBTQ people by revealing their identities and other information against their will. The dismal situation involving the rights of the LGBTQ community in Korea, including the rights to equality guaranteed under the UDHR has worsened.
Under these circumstances, Korea has failed to meet the third aim as the country has not avoided exacerbating these existing problems with LGTBQ rights, based on the surge in homophobia in the South Korean population on the whole during the pandemic and more severe discriminatory measures against LGBTQ people.
Having established that South Korea has failed to avoid exacerbating existing human rights problems, what, if any, has it done to "mitigate the broader impact of the crisis on people's lives", the second aim of the United Nations' stated objectives ("COVID-19 and Human Rights"). The April 2020 U.N. report states, "Many countries, where resources allow, have taken targeted measures to mitigate the economic and social impact of the crisis on the most vulnerable." "Examples of good practice" in this regard include temporarily granting residency rights to migrants to give them full access to the country's health care, thereby reducing the risks for wider public health ("COVID-19 and Human Rights"). Relevant to the analysis at hand, the South Korean government has made some efforts to anonymize the digital contact tracing system for LGBT people, which is designed to lessen the blow to the rights of LGBT people.
However, any such efforts have not been sufficient enough to mitigate the social impact of the crisis on the human rights of LGBT people in Korea. For example, if there were a legal framework criminalizing discrimination against LGBTs, that would be a step in the right direction toward mitigating the adverse impact the crisis has on the LGBT community in South Korea. Challenges abound, though. The main driving force behind the anti-LGBT movement and pushback against their human rights amid the pandemic is the deep-seated 'sacrifice for the group's interest' notion ingrained in the South Korean population on the whole. As is noted in a special report on South Korea's social and economic change during the crisis, "South Korea's social transformation cuts deeper than politics."
Lastly, one may point out that the April 2020 U.N.paper "recognizes that national emergencies may require limits to be placed on the exercise of certain human rights" and thus those repressive measures taken by employers and schools are "justified on public health grounds." ("COVID-19 and Human Rights"). This argument is flawed as it is not just that these limitations be only applied to a specific group, the LGBTQ community, and not enforced on the public as a whole. Furthermore, these measures were not taken based on health concerns as, using the example of individuals restricted from entering restaurants, they had already passed the standard process.
Another justification offered by many is that Koreans' 'sacrifice for the greater good' mindset justifies sacrifice by LGBTQ people. A well-known utilitarian principle advances a similar argument. From the utilitarian perspective expressed by the dictum that John Stuart Mill attributed to Jeremy Bentham, since "everyone counts as one and no one as more than one", the interests of all should be treated equally without consideration of an individual's material situation. But this utilitarian conception of equal treatment has been found to have failed in its goal of treating all as equals. A more generally shared view is that "equal treatment consistently requires a basis of equal rights and resources that cannot be taken away from one person, whatever the desire of others" (Gosepath). Thus, the notion that the rights and interests of LGBT people can justifiably be taken away for "the greater good" does not justify violating the human rights of the LGBTQ population.
In conclusion, under a globally recognized set of criteria, South Korea has miserably failed to satisfy all of the three main elements necessary to achieve the goals of successfully tackling the coronavirus while preserving human rights. Accordingly, the answer to the question posed is a resounding no. Rather than attempting to justify its failure on the country's tradition of valuing the "greater good" and "conformity", we South Koreans should take a hard look at the plight the LGBT community is in and find ways to enhance their human rights.
Works Cited
"Article 2 – Universal Declaration of Human Rights at 70: 30 Articles on 30 Articles." OHCHR,
www.ohchr.org/EN/NewsEvents/Pages/DisplayNews.aspx?NewsID=23858.
Borowiec, Steven. "South Korea's Nightclub Outbreak Shines Unwelcome Light on LGBTQ Community." Time, Time, 14 May 2020,
time.com/5836699/south-korea-coronavirus-lgbtq-itaewon/.
Campbell, Charlie. "How South Korea Is Beating Coronavirus Without a Lockdown." Time, Time, 1 May 2020,
time.com/5830594/south-korea-covid19-coronavirus/.
"COVID-19 and Human Rights." United Nations, Apr. 2020. Gitzen, Timothy. "Tracing Homophobia in South Korea's Coronavirus Surveillance Program." The Conversation, 2 Dec. 2020,
theconversation.com/tracing-homophobia-in-south-koreas-coronavirus-surveillance-program-139428.
Gosepath, Stefan. "Equality." Stanford Encyclopedia of Philosophy, Stanford University, 27 June 2007,
plato.stanford.edu/entries/equality/.
Hayes, Nicky. "Person, Gender, and Cultural Differences in Conformity." Principles of Social Psychology, Open Textbook Library., 2015, pp. 310–317
"International Human Rights Law and Sexual Orientation; Gender Identity." United Nations Human Rights Office of the High Commissioner,
www.unfe.org/wp-content/uploads/2017/05/International-Human-Rights-Law.pdf.
Joon, So-Yeon. "[TURNING 20] In a Sea of Hate, Change Flourishes." Korea JoongAng Daily, 20 Sept. 2020,
koreajoongangdaily.joins.com/2020/09/20/culture/features/Queer-SQCF-Pride-Parade/20200920181102762.html.
Kasulis, Kelly. "South Korea Watchdog Urges Law against Hate Speech." UPI, UPI, 14 Nov. 2019,
www.upi.com/Top_News/World-News/2019/11/14/South-Korea-watchdog-urges-law-against-hate-speech/9251573663876/.
Kornhaber, Spencer. "The Coronavirus Is Testing Queer Culture." The Atlantic, Atlantic Media Company, 14 June 2020,
www.theatlantic.com/culture/archive/2020/06/how-quarantine-reshaping-queer-nightlife/612865/.
Lee, Heesu. "These Elite Contact Tracers Show the World How to Beat Covid-19." BloombergQuint, Bloomberg Quint, 27 July 2020,
www.bloombergquint.com/coronavirus-outbreak/these-elite-contact-tracers-show-the-world-how-to-beat-covid-19.
"LGBT Rights in South Korea." Wikipedia, Wikimedia Foundation, 29 Nov. 2020,
en.wikipedia.org/wiki/LGBT_rights_in_South_Korea. "NATIONAL HUMAN RIGHTS COMMISSION OF KOREA ACT." 3 Feb. 2009.
Ryan, Mark. "In Defence of Digital Contact-Tracing: Human Rights, South Korea and Covid-19." International Journal of Pervasive Computing and Communications, vol. 16, no. 4, 2020, pp. 383–407., doi:10.1108/ijpcc-07-2020-0081.
Schippers, Michaela. "For the Greater Good? The Devastating Ripple Effects of the Covid-19 Crisis." 29 Sept. 2020, doi.org/10.3389/fpsyg.2020.577740.
"A Society at a Glance." How Does Korea Compare, OECD, 2019,
www.oecd.org/korea/sag2019-korea-en.pdf. .
"South Korea Is Going through Deep Social, Economic Change." The Economist, The Economist Newspaper, Apr. 2020,
www.economist.com/special-report/2020/04/08/south-korea-is-going-through-deep-social-economic-change.
"Universal Declaration of Human Rights." United Nations, United Nations, 1948,
www.un.org/en/universal-declaration-human-rights/index.html.
"WE ARE NOT ALIENS, FROM ANOTHER COSMOS." Korea: the Impossible Country, by Daniel Tudor, Tuttle Publishing, 2012, pp. 291–297.
Yamey, Gavin. "What the U.S. Needs to Do to Follow South Korean Model." Time, Time, 17 Mar. 2020,
time.com/5804899/u-s-coronavirus-needs-follow-s-korea/.
Yoon, Ingyung. "코로나19: 혐오로번진이태원발집단감염… 성소수자김씨의이야기." BBC News 코리아, BBC, 26 May 2020,
www.bbc.com/korean/features-52803935.
Human Rights Violations Masquerading As Covid-19 Interventions: The Nigerian Experience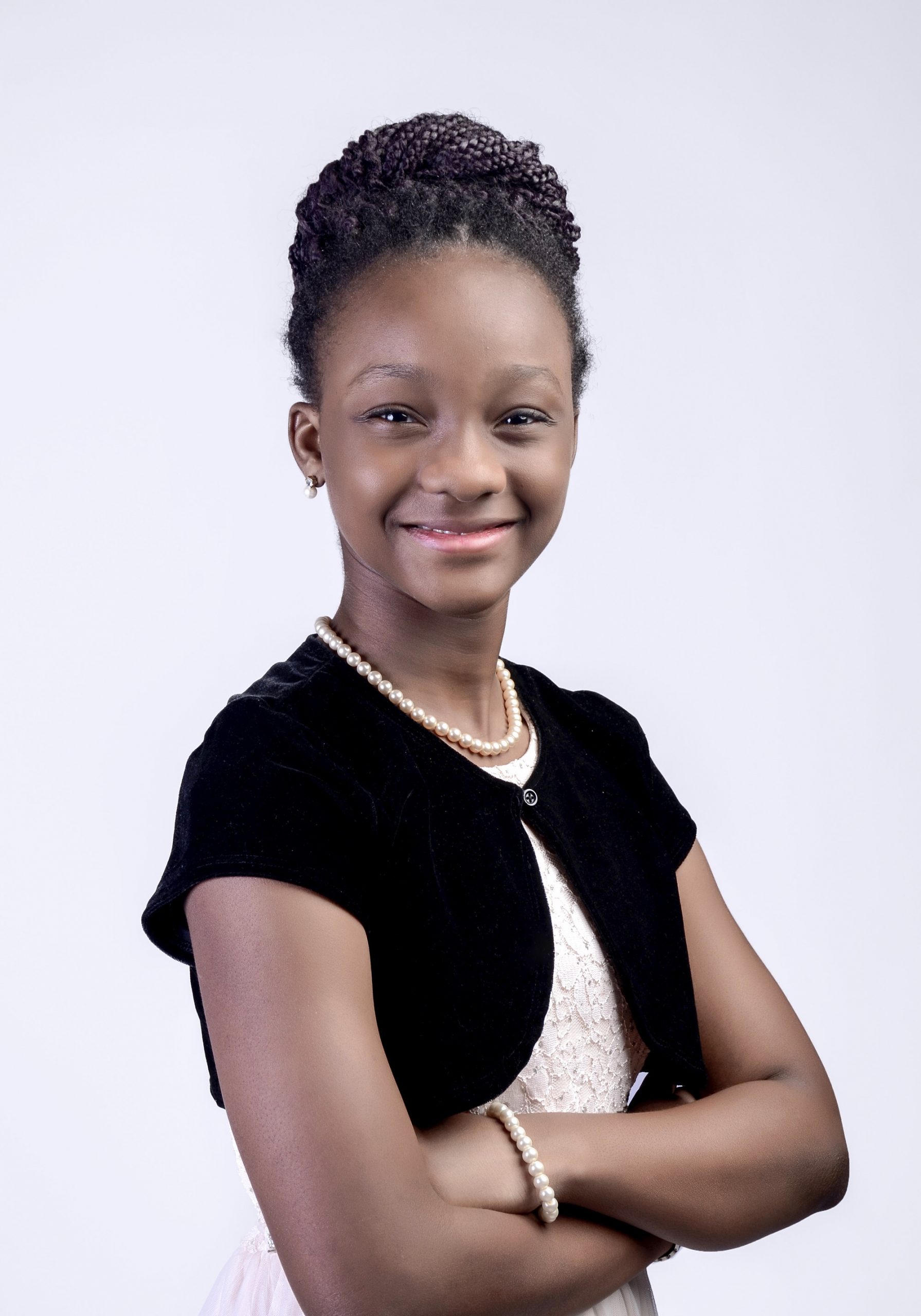 By Oluwatoni Adesanya
2nd Prize Winner Abroad
Greensprings School, Lagos, Nigeria
The year 2020 takes the prize for one of the most unusual and stressful years in world history. The COVID-19 virus has caused unforeseen upheavals and uncertainty in ways that the world had never experienced. Originating in Wuhan, China in late 2019, this deadly and highly contagious virus has spread all over the world. At the time of writing this essay, the global death toll has reached 1,528,801 people, with the highest infection rates and deaths found in the United States of America . Considering that the last pandemic the world experienced was over a century ago (the Spanish Flu of 1918-20), it is understandable that many governments and people around the world were completely unprepared for this one. In response, governments have taken drastic action to reduce the spread of the virus including lock-downs, social and physical distancing and hygiene protocols amongst others. These efforts have had negative effects on people's ability to move around freely, work and socialise. They have caused both psychological and economic problems , some of which are accepted as necessary to overcome the virus while others are seen as needlessly restricting people's rights.
This brings us to the elephant in the room. There have been reports that some governments have taken certain steps supposedly to curtail the virus' spread, but which are clear violations of human rights and are not reasonable or justifiable. In times of extreme and unprecedented crises such as COVID-19, governments may, if necessary, impose restrictions which secure the safety and welfare of its citizens. However, these restrictions must be necessary, have a clear legal basis, should not be implemented in an arbitrary manner or be discriminatory; and must be proportionate. Furthermore, these measures must be constantly reviewed by the government and should not persist after the crisis has ended . With this in mind, some questions should be raised: in tackling the COVID-19 crises, have governments, taken actions that have been discriminatory, lacking in legal basis or in violation of human rights? If so, what are these actions? Are they reasonable and justifiable? Most importantly, how can we stop this problem? This essay will look at the situation in Nigeria.
Human Rights, according to the United Nations, are rights inherent to all human beings regardless of race, gender, nationality, ethnicity, language, religion or any other status. The Universal Declaration on Human Rights of 1948 (UDHR) sets out in 30 articles, the fundamental human rights that are to be universally protected and enjoyed. Examples include the right to life and liberty; freedom from slavery and torture; equality before the law; not to be arbitrarily arrested or detained, among others.
The first set of lockdowns and curfews across Nigeria started on March 29, 2020. State governors adopted necessary measures within their areas of jurisdiction. In some states, laws were passed against spreading false information about the pandemic without any definition of what false information entails. Two journalists who reported on the presence of the virus in their states were promptly arrested and detained in Ebonyi and Akwa Ibom States . Additionally, the manager of a state owned newspaper corporation was
1 According to the World Health Organisation WHO Coronavirus Disease (COVID-19) Dashboard | WHO Coronavirus Disease (COVID-19) Dashboard
2 In Argentina for example. See Coronavirus: Argentina′s never-ending quarantine | Americas| North and South American news impacting on Europe | DW | 27.08.2020
3 IJoint statement of ARTICLE 19, African Centre for Media and Information Literacy (AFRICMIL), Rule of Law and Accountability Advocacy Centre (RULAAC) and Human Environment Development Agenda Resource Centre (HEDA) to the Nigerian Government. Nigeria: COVID-19 response should not be used to violate the right to life and intimidate journalists – ARTICLE 19
4 See Universal Declaration of Human Rights | United Nations
5 See Nigeria: COVID-19 response should not be used to violate the right to life and intimidate journalists – ARTICLE 19
sacked due to a report on the first COVID-19 case in Rivers State. A journalist in Abuja, the Federal Capital Territory, was convicted and sentenced by a mobile court for recording and releasing violent activity by the COVID-19 Task Force operating there . These actions suggest the suppression of information by the governments involved and discrimination against journalists as investigators and providers of information. The arrests also violate their rights to free speech, freedom from unlawful detention and the right to liberty and security of person7.
The National Human Rights Commission (NHRC) reported that, after the curfew from 6p.m. to 6.a.m. was imposed, the police and other security officials have used "excessive or disproportionate" force on news reporters and citizens in Abia, Delta, Niger, Ebonyi and Katsina states. This brutality resulted in 18 deaths between 30th March and 13th April 2020, only 8 of which were documented. In addition, the NHRC has recorded 33 documented cases of "torture, inhuman and degrading treatment" and 27 cases of violations to the right to freedom of movement, unjust arrests and unfair detentions.8 Even their own were not spared; a police officer, Lavender Elekwachi, was shot down by Sergeant BitrusOsaiah when she made efforts to prevent the destruction of goods and items of traders who had set up makeshift markets9. These are direct infringements of their rights to life and freedom from torture or cruel, inhuman or degrading treatment or punishment10.
Nigeria has had a history of police brutality, which as shown above, was heightened while enforcing curfews and lockdown orders during this pandemic. This sparked the 'EndSARS' protests that swept across the nation in early October 2020. The protesters demanded for the disbandment of the most cruel police unit- the Special Anti-Robbery Squad (SARS), infamous for illegal arrests, extortion, torture, sexual assault and more, also demanding an end to bad governance. The demonstrations, which had been on-going for about 2 weeks, were peaceful and received widespread support. Suddenly, on October 20, 2020, using COVID-19 and the need to prevent community spread as a pretext, the Lagos State government instituted a state-wide 24-hour curfew, at short notice, and soldiers were deployed to the epicentre of the protest. They opened fire on the unarmed peaceful protesters, reportedly killing and maiming some, and effectively ending the protests11 .Following this, government authorities bore down on the leaders of the protests, freezing their bank accounts; seizing their passports; arresting them without charge or access to bail. During this period, world leaders, including US President-Elect Joe Biden called on the Nigerian government to end the crack down on protesters12 . While it was advisable to disperse the protests to limit community spread of the virus, the force employed by government was unnecessarily violent, leading observers to conclude that the government was more interested in repressing citizens and silencing opposition.
According to the National Bureau of Statistics, 82.9 million Nigerians (about 40% of the population) are living below the poverty line13. The World Bank estimates that by 2022, over 95.7 million Nigerians will be
6 See Nigeria: COVID-19 response should not be used to violate the right to life and intimidate journalists – ARTICLE 19
7 Set out under Article 19, 9 and 3 of the UDHR respectively.
8 See NATIONAL HUMAN RIGHTS COMMISSION PRESS RELEASE ON COVID-19 ENFORCEMENT SO FAR REPORT ON INCIDENTS OF VIOLATION OF HUMAN RIGHTS – National Human Rights Commission (nigeriarights.gov.ng)
9 According to Human Rights Violations During COVID-19 Lockdown In Nigeria – Social Action (saction.org).
10 UDHR Articles 3 and 5.
11 See CNN investigation sheds new light on anti-brutality protest
12 See Nigeria's Catholic leaders call for an end to crackdown on #EndSARS protestors | America Magazine
13 See 82. 9m Nigerians below poverty line — NBS (vanguardngr.com)
living in poverty14 . Millions of Nigerians eke out their survival on a day-to-day basis selling petty wares and food crops in markets or operating modes of public transport, such as motorcycles. Amid the existing economic problems of Nigeria, the lack of movement has led to disproportionate economic effects on low income, working class and rural people. Millions of middle class families have also slipped into poverty and food insecurity due to job losses and salary cuts, as corporations struggle with the effects of the virus. In anticipation of this situation, the private sector, through an initiative called "CA COVID"15 , donated funds to the federal and state governments for the purchase of tonnes of food packages to be distributed to the poor and vulnerable. Since the commencement of the lockdowns in March 2020, most of these food items were not distributed, leading to allegations of corruption, theft and deliberate hoarding by government officials.
In late October 2020, following the 'EndSARS' protests, hungry and desperate people stormed government warehouses, filled with CA COVID items- sacks of rice, millet, garri, pasta, instant noodles, semolina, beans, yam flour and more, taking food for themselves and their communities. These people who the government described as "criminals" and "hoodlums" included men, women and children16. In their defence, the state governments claimed that the over 8-month delay in distributing the food items was due to lockdowns preventing movement. Whatever the reason, lives have been lost to hunger. The failure of the government to mobilise available resources and provide palliatives to the poor and vulnerable during this period is an infringement of Articles 22 and 25 of the UDHR relating to social security, economic rights, access to social services andthe right to "security in the event of unemployment… or other lack of livelihood in circumstances beyond his control"17.
The right to privacy is set out in Article 12 of the UDHR and has become very relevant in the world that we live in. Data and personal information have become a sort of currency. To help fight the pandemic, the technology giants, Apple and Google, collaborated on an app to notify people when they have been exposed to COVID-19. This app has been automatically uploaded to millions of phones across the world, including Nigeria. Exposure notifications and health apps are helpful for contact tracing and preventing virus spread but such technology can also be used to access personal information without the knowledge or permission of the users. Some states are using technology that require more information, like GPS location
14See 95.7 million Nigerians to live below poverty line by 2022- World Bank | International Centre for Investigative Reporting (icirnigeria.org)
15The Coalition Against COVID-19 (CACOVID) is a Private Sector task force in partnership with the Federal Government, the Nigeria Centre for Disease Control (NCDC) and the World Health Organisation (WHO) with the sole aim of combating Coronavirus (COVID-19) in Nigeria, pulling resources across industries to provide technical and operational support while providing funding and building advocacy through aggressive awareness drives. CACOVID
16See Understanding looted CACOVID palliatives – Latest Nigeria News, Nigerian Newspapers, Politics (thenationonlineng.net)
17Article 22 of the UDHR states, "Everyone, as a member of society, has the right to social security and is entitled to realization, through national effort and international co-operation and in accordance with the organization and resources of each State, of the economic, social and cultural rights indispensable for his dignity and the free development of his personality." Article 25 states, "Everyone has the right to a standard of living adequate for the health and well-being of himself and of his family, including food, clothing, housing and medical care and necessary social services, and the right to security in the event of unemployment, sickness, disability, widowhood, old age or other lack of livelihood in circumstances beyond his control."
data, to be uploaded to a server18. In addition to this, digital payments are on the rise. Nowadays, most payments take place using cards, not cash. This could enable the tracking of what you buy, when you buy and where you buy those items. Many Nigerians feel that these measures will only provide the government agencies with personal information that may be used against them.
Finally, it is important to draw attention to groups disproportionately affected by the pandemic. Low income and poor Nigerians send their children to state schools which are severely underfunded, lacking critical physical and technological infrastructure. In Lagos State, there are about 2 million primary and secondary school students. The majority of these students attend the 1,606 state primary and secondary schools19. This means that the majority of the 2 million pupils in Lagos State did not have access to online education during the lockdown that lasted from March to September 2020. Also, women were more affected by the pandemic because being traditionally more economically disadvantaged due to cultural and social norms, they make up the larger portion of the petty traders and rural subsistence farmers most affected by the pandemic.
In summary, the world is facing a crisis largely unknown to us. Under the pretext of combating the pandemic, governments worldwide have adopted measures that intentionally or unintentionally violate human rights or that are disproportionate to the situations they were employed in. From killing innocent journalists to the withholding of palliatives meant to provide support to citizens; from the failure of government to provide online education infrastructure in state schools, to privacy issues arising out of COVID-19 tracking apps, Nigerians have certainly struggled under their government's COVID-19 policies. So, what can be done to address these violations? To start with, the complete reform and retraining of the police force and judicial system is imperative to prevent illegal arrests of innocent citizens and ensure that legally arrested citizens are properly heard in court. Panels of enquiry have been set up to investigate the unlawful arrests and killings by the police, however these panels must be fully supported by the government so that the perpetrators are brought to book. The government should provide food to poor and vulnerable people and bailout packages to small and medium scale businesses. More stringent laws should be put in place to protect people's privacy and regulate the use of personal information. Finally, Civil Society Organisations and human rights pressure groups, like Enough is Enough, SERAP (Socio-Economic Rights and Accountability Project) and others should continue to pressure and engage the government to promote good governance and secure the welfare of Nigerians.
In conclusion, it will do us good to remember the words of the U.N. Secretary-General, Antonio Guterres, "We are all in this together. The virus threatens everyone. Human rights uplift everyone. By respecting human rights in this time of crisis, we will build more effective and inclusive solutions for the emergency of today and the recovery for tomorrow."20
List of References
18See States Are Building Less-Privacy-Safe COVID-19 Tracker Apps | Inc.com
19See Systems Approach for Better Education Results Initiative (2015) The Role of the Private Sector in Lagos. World Bankhttp://wbgfiles.worldbank.org/documents/hdn/ed/saber/supporting_doc/CountryReports/EPS/SABER_EPS_Nigeria_in_Depth.pdf
20Refer toWe are all in this Together: Human Rights and COVID-19 Response and Recovery | United Nations
1) un_-_human_rights_and_COVID_april_2020.pdf
COVID-19 and Human Rights: We are all in this together. – United Nations
2) Nigeria: COVID-19 response should not be used to violate the right to life and intimidate journalists – ARTICLE 19
3) Human Rights Violations During COVID-19 Lockdown In Nigeria – Social Action (saction.org)
Human Rights Violations During COVID-19 Lockdown in Nigeria. – Social Action
4) Poverty and widening inequality in Nigeria – The Nation Nigeria (thenationonlineng.net)
Poverty and Widening Inequality in Nigeria. – The Nation
5) delivery.php (ssrn.com)
The Act of Torture and Inhumane Treatment as Human Rights Violations during COVID-19 in Nigeria. – Katumi Mohammed Oboirien Esq*
6) Paper Title (use style: paper title) (ijiras.com)
Restriction on Palliative Measures for Sustenance Against COVID-19 Pandemic in Nigeria. – Ijiras.com
7) https://www.un.org/en/udhrbook/index.shtml#55
Illustrated Universal Declaration of Human Rights. – United Nations
8) China fails to stop racism against Africans over COVID-19 | World news | The Guardian
China fails to stop racism against Africans over COVID-19. – The Guardian
9) WHO Coronavirus Disease (COVID-19) Dashboard | WHO Coronavirus Disease (COVID-19) Dashboard
COVID-19 Count. – World Health Organisation
10) Countries With the Most COVID-19 (Coronavirus) Cases – TheTopTens
Countries with the most COVID-19 (Coronavirus) Cases. – The Top Tens (Note: This information is valid as of 5/12/2020.)
11) Understanding looted CACOVID palliatives – Latest Nigeria News, Nigerian Newspapers, Politics (thenationonlineng.net)
Understanding Looted CACOVID palliatives. – The Nation
12) Nigeria: Authorities must uphold human rights in fight to curb COVID-19 | Amnesty International
Nigeria: Authorities must uphold human rights in a fight to curb COVID-19. – Amnesty International
13) #EndSARS: CSOs accuse govt of intimidation, abuse of human rights (vanguardngr.com)
#EndSARS: CSOs accuse govt of intimidation, abuse of human rights. – Vanguard
14) #EndSARS: ANEEJ condemns, calls for probe of alleged hoarded COVID-19 palliatives (vanguardngr.com)
#EndSARS: ANEEJ condemns, calls for probe of alleged hoarded COVID-19 palliatives. – Vanguard
15) Universal Declaration of Human Rights | United Nations
Universal Declaration of Human Rights-United Nations
16) Coronavirus: Argentina′s never-ending quarantine | Americas| North and South American news impacting on Europe | DW | 27.08.2020
Coronavirus: Argentina's never-ending quarantine. – D.W.
17) NATIONAL HUMAN RIGHTS COMMISSION PRESS RELEASE ON COVID-19 ENFORCEMENT SO FAR REPORT ON INCIDENTS OF VIOLATION OF HUMAN RIGHTS – National Human Rights Commission (nigeriarights.gov.ng)
National Human Rights Commission Press Release on COVID-19 Enforcement so far Report on Incidents of Violation of Human Rights. – National Human Rights Commission
18) Nigeria's Catholic leaders call for an end to crackdown on #EndSARS protestors | America Magazine
Nigeria's Catholic Leaders call for an end to crackdown on #EndSARS protestors. – America Magazine
19) 82. 9m Nigerians below poverty line — NBS (vanguardngr.com)
8.29m Nigerians below poverty line. – NBS- Vanguard
20) 95.7 million Nigerians to live below poverty line by 2022- World Bank | International Centre for Investigative Reporting (icirnigeria.org)
95.7 million Nigerians to live below poverty line by 2022. – World Bank
21) States Are Building Less-Privacy-Safe COVID-19 Tracker Apps | Inc.com
States Are Building Less-Privacy-Safe COVID-19 Tracker Apps. – Inc.com
22) http://wbgfiles.worldbank.org/documents/hdn/ed/saber/supporting_doc/CountryReports/EPS/SABER_EPS_Nigeria_in_Depth.pdf
The Role of the Private Sector in Lagos, Nigeria. – World Bank Group
23) We are all in this Together: Human Rights and COVID-19 Response and Recovery | United Nations
We are all in this Together: Human Rights and COVID-19 Response and Recovery. – United Nations
24) CACOVID
When Bob the Builder is Rejected by Bobsville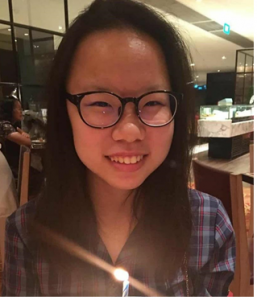 Beatrice Teh
Honorable Mention Abroad
Dunman High School, Singapore
Amin Mohammad Al has almost had enough.
It has been weeks since he was last allowed out of the room he shares with 11 others. Just two days ago, there had been 13 people. One by one, his roommates are falling ill, yet day and night, they are all confined in one room as they wait to be tested, and they cannot social-distance because there is no space.
The dormitories in which Singapore's migrant workers live have, until recently, been almost hidden from view. The vast steel buildings are mostly on the fringes of the city, tucked inside industrial estates, far away from the city-state's domineering skyscrapers and pompous hotels. Each day, the men who carry out backbreaking work to build our nation's infrastructure and power the city's growth for mere $18SGD a day return in the dead of the night only to sleep on filthy bunk beds crammed into a humid room housing as many as 20 people.
These unsanitary and overcrowded conditions have become the subject of international attention ever since March-April when the coronavirus assailed the facilities. Singapore, once lauded for its gold-standard approach to testing and tracing, has since demonstrated both the dangers of neglecting marginalised communities and the vulnerability of nations to a second wave of infections. The first dormitory cluster was identified on March 30, with four infections at S11 dormitory. In just two weeks, cases among workers living in dormitories quickly ballooned to 2,689 – representing 60 per cent of all cases in Singapore – of which 979 came from the S11 dorm.
Taken aback by the sudden turn of events, the government quickly responded with a multi-pronged approach to manage the dormitory outbreak. First, safe-distancing measures were strictly implemented. From April 22, three weeks after the first dormitory outbreak was identified, daily movement of workers in and out of all dormitories became prohibited. Workers were only allowed out of their rooms if they needed the washroom. Second, an aggressive testing regime was established, along with the setting up of medical facilities and triage clinics by Forward Assurance and Support Teams (FAST teams) to provide adequate medical attention and care for workers. Third, steps were taken to protect workers' welfare, such as the distribution of care packs consisting of masks, thermometers and hand sanitisers, the provision of internet access, and the catering of meals by professional caterers. Fourth, support was given to employers in the form of a one-off levy rebate of $750 so that affected workers can continue to be paid salaries for the duration of the quarantine. These are but the four main measures taken to salvage the situation. The actual scope and scale of the effort were much greater – a whopping total of 3,000 public officers had been deployed to support this community, not including the many Singaporeans who had volunteered time, effort and money to complement the government.
These efforts have paid off. From a peak of 1,426 new cases in one 24-hour period on April 20, by the first week of August, the number had dropped to between 200 and 400 on average. As of August 11, all 300,000 migrant workers living in dormitories have been tested and to date, there are hardly any new cases in the dormitories. As any approach to curbing the spread in the dormitories must take into account practical realities, although Singapore's response came late, given the limited time in which the measures adopted managed to take effect, it is not a stretch to say that we have met the goals of limiting the spread of the virus.
However, as stressed by the United Nations, human rights are key in shaping the pandemic response, both for the public health emergency and the broader impact on people's lives and livelihoods. In examining Singapore's performance in responding to the pandemic, a further discussion we must have is whether our eventual success in curbing the spread came at the expense of forgoing human rights. Only by having this conversation would we come to realise that the heavy-handed quarantine measures for the workers not only caused the disparity between the treatment of the migrant workers and the rest of the community outside the dormitories to be unnecessarily great, but also flagrantly violated the rights of the workers.
Arguably, in terms of human rights, the pandemic has impacted everyone and not just the workers. The implementation of a stay-at-home order termed 'Circuit Breaker' by the Singaporean Government, among other control measures, has affected livelihoods, the standard of living and access to services such as health care, education and social services. However, it must be noted that we were not stripped of our freedom entirely. We were still allowed to shop for essential items, encouraged to exercise and had access to every avenue of food delivery available.
On the other hand, residents living in the dormitories had a remarkably different experience. When the government raised the coronavirus risk assessment to DORSCON[1] Orange, we complained about having to rush to grocery stores only to realise there were no more toilet rolls (due to the panic-buying that had ensued). Meanwhile, our workers were trapped in their rooms and were not allowed to leave (not even to grocery stores), surviving only on basic meals delivered to them. When the government cried, "Practise social-distancing!", we became angry – how were we supposed to stop visiting our old parents, our beloved boyfriends and our extremely needed hair salons? Meanwhile, our migrant workers only laughed, because in their jam-packed dormitory, social-distancing is nothing more than a joke. It is embarrassing to realise how most of us were not even half as close to what some of the most disenfranchised communities in the country are experiencing, and yet we dare make a ruckus about the government not protecting our rights. In the context of a public health emergency where people and their rights should be at the heart of our response, it is indeed saddening that the measures adopted are directly impacting people's enjoyment of the full range of human rights, but even more heart-breaking that the most alienated are having all their rights taken away.
Yet, despite it all, these unsung heroes are nothing less than grateful. "Like a luxury hotel" was the description an Indian migrant worker, Subramanian Pugalandi, gave when depicting the conditions of the Singapore Expo, a convention centre turned isolation facility. Another worker from Westlite Toh Guan Dormitory said, "It's okay, I'm fine, happy," despite having just shown the producer from Channel NewsAsia (CNA) the perturbing conditions of his dorm – the shared bathroom was only just wide enough for a pair of feet. It shatters my heart to see that these men are so severely stripped of their rights that it has come to a point where they do not even know what they are rightly entitled to anymore. For them, the harsh conditions they have lived in since the pre-COVID-19 days have long become a norm.
Yes, the pandemic has caused the workers to be well and truly locked down, but have they not already been locked away from the rest of society from the moment they stepped onto our sunny island years ago?
As we deliberate further, we will discover that the point of contention should no longer only be about how well the government has bounced back from their oversight. We must ask ourselves how and why the migrant worker dormitories became the nation's biggest coronavirus cluster in the first place.
In particular, one question that keeps coming to mind is, "How did the government not see this coming?" The things we are talking about now – their dormitories, their living conditions – these things have been around for years. And over the past few years, rights groups and grassroots organisations have been campaigning for better treatment of the workers, with groups like Transient Workers Count Too (TWC2) referring to the cramped and unsanitary conditions as a "ticking time bomb." It is also not as if that our government is one who does not pay attention to the minorities, because curiously enough, the government had not forgotten the elderly, the disabled, and the low-income – other groups easily overlooked by society – and provided adequate support for them. The government's initial failure to look after our nation's builders thus begs the question: are our workers and their rights peripheral to that of other minority groups because they are not Singaporeans?
Granted, as a small country with limited resources, there are just so many support schemes we can have and perhaps it is understandable that certain groups were prioritised; but what makes the migrant workers less valuable than the locals? They have actively contributed to our country and regardless whether they are our residences, tourist attractions or industrial parks, there is not a single building or development in this country that is not painstakingly built by these low-wage workers. The amount of gruelling work they carry out in a day is probably much more than what some locals are doing in a month, not to even mention the striking income disparity between the two groups.
Evidently, the lack of protection for workers' rights is not merely an effect of the pandemic. The workers had no rights to begin with. It provokes the thought: if they were not denied of the right to live in a safe and comfortable living environment as one living and contributing in modern Singapore should be entitled to, would we have had to pay such a high price?
I concede, housing migrant workers in land-scarce Singapore can never be a straightforward matter. The best option was to house workers in dormitories designed to allow communal living, since workers would appreciate having the social and emotional support that comes from living with fellow workers. I concede, all communal living spaces, whether dormitories, nursing homes or cruise ships are at risk in an infectious disease outbreak. And I concede, the government did recognise these risks and instruct dormitory operators to step up cleaning and temperature checks, distribute hand sanitisers and close recreation centres in the dormitories, among other measures. But I do not applaud these efforts. There were no systems ensuring the stringency of these measures, nor were there improvements made despite feedback from the workers. Nizamul, a migrant worker interviewed by BBC, said that temperature checks were rare at S11 and Zakir, another interviewed, said, "They ask us to keep clean but inside the soap dispenser there's no soap. They keep us in [the dormitories] and we could not go out to buy." Even in a sensitive period like this, workers were not given the rights to protect themselves.
Furthermore, one can only imagine the anxiety and fear they must have felt locked up in a foreign land, where the only form of certainty was that of getting infected. For these men, for whom the question is no longer about whether they would be infected, but when, the immense worry they harbour for their families back home is not something the rest of us can easily comprehend. Yet in their distress, there were no outlets they knew of or felt they could seek help from. But knowing their place in this country, they did not expect anything from anyone. Instead, they chose to suffer in silence, or worse, end their lives, resulting in the spate of suicide attempts involving migrant workers reported in August.
To make matters worse, the local community pushed all the blame to these innocent workers, pointing fingers at their supposed lack of hygiene and disdainful living habits, as if they had chosen to be in their predicament. It was a blatant display of xenophobic feelings, as people have long viewed the workers as "dirty" and "unhygienic" simply because they came from less-developed countries. Anxious to preserve social harmony in this tense atmosphere, the ministers chorused, "The virus does not discriminate, and neither should we." Indeed, the virus never discriminates, but have they not realised by now that its effects do?
Clearly, 2020 has brought us not just any pandemic, but one of inequality. It has exacerbated the vulnerability of the least protected in society, revealing underlying structural inequalities that are causing these groups to be disproportionately affected. The way the pandemic is hitting the migrant workers demonstrates this forcefully. For them, all aspects of human rights had been severely violated, as the migrants were denied the rights to safe living conditions, freedom of movement, access to basic necessities, health precautionary measures and social services (e.g. mental health services) that in retrospect were not indispensable in safeguarding health; for example, confining healthy workers with potentially ill workers in a small room did not prove to be a better solution than allowing workers out (in small batches) to purchase basic necessities with strict safety measures in place. More poignantly, when the fundamental element of the international human rights law is the general principle of equality and non-discrimination, we see the opposite of this principle existing on both a national and community level.
On hindsight, Singapore's response had not been perfect. Although we eventually met the goals of limiting the spread of the virus, we had not done so with all our people in mind. Despite the many red flags that foreshadowed the outbreak, the fact that the government still managed to overlook the workers is unacceptable and definitely not unavoidable, if only it had protected the workers' rights from the very beginning before the pandemic. Therefore, in preserving human rights, there certainly are areas we can improve on. It is nevertheless heartening to see that MOM has joint forces with the Ministry of National Development (MND) to draw up a post-pandemic plan to improve dormitory conditions for our workers. Its determination to learn from this episode is still commendable.
To conclude, if there was one thing that we must take away from this pandemic, it would be that our health is only as good as the least healthy person in our environment. Thus, we cannot afford to leave anyone behind in fighting the pandemic. Even if strict quarantine is a necessary evil, there must be channels put in place for people to vent their frustrations and voice their concerns because these are emotions that are characteristic to the human race. It is not enough to simply provide free internet access.
Lastly, Singapore is an ageing society with a small indigenous workforce. We will therefore always need migrant workers. It is no longer viable to see them as mere cheap labour; they are human beings for whom we must feel responsible for. We must ensure that as soon as it is possible, the men who built the city can finally live in the city they have built.
The journey ahead might not be easy, given a highly plausible post-pandemic recession that would only throw us more challenges. But when it gets tough, we would do well to recall a fond childhood memory: our all-time favourite cartoon character singing, "Can we fix it?", to which we would always say, "Yes we can!"
References
Baker, J. (2020, June 15). Singapore's circuit breaker and beyond: Timeline of the COVID-19 reality. Retrieved from https://www.channelnewsasia.com/news/singapore/covid-19-circuit-breaker-chronicles-charting-evolution-12779048
BBC News. (2020, April 22). Coronavirus: Singapore's migrant workers 'living in fear' – BBC News. Retrieved from https://www.youtube.com/watch?v=INeu716oaq8
CNA Insider. (2020, April 12). Life In Isolation: Inside Singapore's Foreign Worker Dormitories During COVID-19. Retrieved from https://www.youtube.com/watch?v=wq-dygv456w
CNA Insider. (2020, April 17). Life In Isolation: When A Migrant Worker Gets COVID-19 In Singapore. Retrieved from https://www.youtube.com/watch?v=Qis6_86DlVU
Gov.sg. (2020, April 14). Containing COVID-19 spread at foreign worker dormitories. Retrieved from https://www.gov.sg/article/containing-covid-19-spread-at-foreign-worker-dormitories
Gov.sg. (2020, April 22). Tackling transmissions in migrant worker clusters. Retrieved from https://www.gov.sg/article/tackling-transmissions-in-migrant-worker-clusters
Guterres, A. (2020, April 23). We are all in this Together: Human Rights and COVID-19 Response and Recovery. Retrieved from https://www.un.org/en/un-coronavirus-communications-team/we-are-all-together-human-rights-and-covid-19-response-and
Han, K. (2018, February 25). Singapore's migrant workers struggle to get paid. Retrieved from https://edition.cnn.com/2018/02/24/asia/singapore-migrant-workers-intl/index.html
Min, C. (2020, April 17). Two weeks and a 70-fold increase: A look into the COVID-19 outbreak in Singapore's foreign worker dormitories. Retrieved from https://www.channelnewsasia.com/news/singapore/covid-19-singapore-foreign-worker-dorm-outbreak-increase-12649472
Ministry of Manpower. (2020, June 1). Joint MND-MOM Media Release on New Dormitories with Improved Standards for Migrant Workers. Retrieved from https://www.mom.gov.sg/newsroom/press-releases/2020/0601-joint-mnd-mom-media-release-on-new-dormitories-with-improved-standards-for-migrant-workers
Paul, R., Samanta, K., & Aravindan, A. (2020, April 21). The S11 dormitory: Inside Singapore's biggest coronavirus cluster. Retrieved from https://www.reuters.com/article/us-health-coronavirus-singapore-migrants-idUSKBN2230RK
Paulo, D. (2020, April 13). COVID-19: Battling fear and boredom, migrant workers grapple with isolation in dormitories. Retrieved from https://www.channelnewsasia.com/news/cnainsider/fear-boredom-isolation-foreign-workers-dormitories-covid-19-12632262
Ratcliffe, R. (2020, April 23). 'We're in a prison': Singapore's migrant workers suffer as Covid-19 surges back. Retrieved from https://www.theguardian.com/world/2020/apr/23/singapore-million-migrant-workers-suffer-as-covid-19-surges-back?utm_term=Autofeed
Reuters. (2020, August 05). Coronavirus Singapore: Migrant worker's self harm raises concerns over mental health toll. Retrieved from https://www.scmp.com/news/asia/southeast-asia/article/3096184/coronavirus-singapore-migrant-workers-self-harm-raises
Sim, D., & Kok, X. (2020, April 17). How did migrant worker dorms become Singapore's biggest Covid-19 cluster? Retrieved from https://www.scmp.com/week-asia/explained/article/3080466/how-did-migrant-worker-dormitories-become-singapores-biggest
Sim, D., & Kok, X. (2020, August 08). Singapore's coronavirus cases to 'taper down significantly' this month. Retrieved from https://www.scmp.com/week-asia/health-environment/article/3096556/singapore-coronavirus-cases-taper-down-significantly
World Health Organization. (2020, April 21). Addressing Human Rights as Key to the COVID-19 Response. Retrieved from https://www.who.int/publications/i/item/addressing-human-rights-as-key-to-the-covid-19-response
[1] The 'Disease Outbreak Response System Condition' (DORSCON) is a colour-coded framework adopted by the Singaporean government that shows the current disease situation. The framework provides us with general guidelines on what needs to be done to prevent and reduce the impact of infections. There are 4 statuses – Green, Yellow, Orange and Red, depending on the severity and spread of the disease. DORSCON Orange means that the disease is severe and spreads easily but is still contained.
2020 ESSAY EXCERPTS
"Human rights according to the United Nations, according to the United Nations, are rights inherent to all human beings regardless of race, gender, nationality, ethnicity, language, religion or any other status. The 1948 Universal Declaration of Human Rights (UDHR) sets out…the fundamental human rights that are to be universally protected and enjoyed…It will do us good to remember…the words of the U.N. Secretary- General, Antonio Guterres, 'We are all in this together. The virus threatens everyone. Human rights uplift everyone. By respecting human rights in this time of crisis, we will build more effective and inclusive solutions for the emergency of today and the recovery for tomorrow.'"Oluwatoni Adesanya, Lagos, Nigeria.
"Covid-19 has efficaciously demonstrated the interdependent nature of our world and that no one is truly safe until everyone everywhere is safe." Emmanuela Ilok, Lagos, Nigeria.
"If there was one thing that we must take away from this pandemic, it would be that our health is only as good as the least healthy person in our environment." Beatrice Teh, Singapore.
The pandemic has generated greater awareness of some human rights issues …I urge all countries…to put international human rights standards at the center of all their policies." Tan Wan Rong, Singapore.
"It should be celebrated that a high percentage of the public acknowledges the basic human rights of every human individual and disavows hate groups." Mehmet Can Yilmaz, Istanbul, Turkey.
"Human rights to me are a fundamental building block for our world." Francis Norvor, Ghana.
"If a deadly virus like this doesn't discriminate between rich and poor, black and white, Muslim or Christian, then why do we?" Jeffrey Hui, Francis Lewis High School, NY.
"International institutions … must take a more interventionist approach to ensure equal access to medicines and to encourage universal guidelines and global cooperation." Seokhwan Terry Park, Republic of Korea.
"While Western culture tends to favor individual rights and freedoms, Taiwanese culture advocates the importance of collectivism. Because Taiwanese people are used to cooperating in a close-knit society, they are more inclined towards being conscientious of how their actions will impact others." Ellie Sui, Canada.
"In the U.S. politicization of face masks has led to an inconsistent and incoherent message…the U.S. should enforce…a national mask mandate. A mandate would admittedly restrict personal freedom but, more importantly, it would defend the vital human rights to health and life for an entire community." Victoria Li, Hunter College High School, NY.
"Throughout the crisis President Trump has refused to take the virus seriously. He, his family, and his administration rarely wore masks, dismissed the severity of the coronavirus saying it would magically go away, held rallies and parties where people didn't wear masks or socially distance, and contradicted his own public health officials." Max Chang, Palo Alto High School, CA.
"The Trump Administration's failure to properly address the pandemic and President Trump's use of Yellow Peril rhetoric has further fueled scapegoating against Asian-Americans." Andrew Kim, Bergen County Academies, NJ.
"Covid-19 has helped xenophobia and racism in Pakistan escalate to a level unimaginable for a country which claims to 'love and welcome everybody'…I remember my teacher saying, 'Well, it is the Chinese's fault because they eat strange things like insects.'" Areeba Zahoor, Pakistan.
"In what essentially has been a fight for humanity against the virus, it seems the preservation of humanity itself, has ironically been India's greatest failure." Khawaja Muhammad Musa Saeed, Pakistan.
"Poor, ill-clad and hungry people walking hundreds of kilometres in the middle of a pandemic to reach their homes –this image defined India in 2020." Naesha Sethi, New Delhi, India.
"The lockdown has served as a mirror …to the problems of the refugees and the migrants…" Manya Soin, New Delhi, India.
How are people supposed to maintain social distancing and wash their hands and adhere to Covid-19 restrictions when they have no food, job, house, electricity or even water?" Jordan Ciambu, South Africa.
"Freedoms of movement and work have been suspended temporarily during the lockdown…ostensibly to slow down the spread of the virus but in some cases to crack down on protests against the government." Mansourah M., Zimbabwe.
2021
This year the question participants were asked to address was: Does the distribution of income and wealth in your country and/or between countries violate human rights and if so, what can and should be done about it? There were two contests: one for students in the U.S. and one for students abroad. 80 students from 25 states in the U.S. and 83 students from 33 countries participated in the contests. First place winners won $2000 and second place winners $1000. The third place prize was $500.
2021 ESSAY EXCERPTS
Non-Governmental Organizations (NGOs), such as the International Monetary Fund (IMF) and World Bank (WB) have forged a modern, neo-colonial structure that oppresses impoverished, formerly colonial regions for the benefit of wealthy interests.  These neo-colonialist policies have done no less than enslave the developing world and trap it in an impoverished, non-adequate standard of living.   Cristian Abarca, The Depriving Nature of the Neo-Colonialist Distribution of Wealth and What Can Be Done About It, James Bowie High School, Austin, TX
The historical factors contributing to the distribution of wealth today were rooted in blatant violations of human rights.  The consequences of these denials continue to limit the rights of marginalized groups to education, security, and future opportunities. Though the distribution of wealth in the United States does not inherently violate human rights, it reflects and perpetuates inequalities that were caused by past denials of human rights.  Sara Anderson, The Pursuit of Happiness: Human Rights Violations Reflected in the American Wealth Gap, Hunter College High School, NY, NY.  
Lack of access to food and clean water, do not lie in scarcity of resources, but in the unequal distribution of those resources. In today's world where there is sufficient food to feed everyone, the existence of widespread starvation can be directly attributed to inequality. Inequality begins to endanger the political system as the ballot is replaced by the dollar. Is it just for someone to be at such a large disadvantage because of where they were born or to whom they were born? Wealth has eclipsed ability as the predictor of success.  Thanmay Kumar, Economic Inequality Is a Human Rights Violation, Edgewood Jr./Sr. High School, Merritt Island, FL.
Monetary wealth is equivalent to power. Continuous toleration of extreme luxury and extreme poverty leaves the country in a state where it blatantly violates the human rights of a significant share of its entire population. Serene Tarabishi, A Scale that was Never Truly Balanced:  Analyzing American and International Income and Wealth Inequality and its Effects on Human Rights, Sycamore High School, Montgomery, OH.
Capitalism does not benefit hard-working men and women.  They work harder and longer but the wealth they generate flows to the rich. Nathaniel Taylor, The End of the American Dream: A Tale of Economic Inequality, Douglas Southall Freeman High School. 
As the wealth disparity in the country widens, homelessness and hunger are rampant.  The suffering of citizens in a lower socioeconomic class is being ignored by a government that is supposedly for the people.  Why are 'unalienable' right reserved for those who can afford them?  Just how many rights are locked behind a paywall? Why does the country with the highest GDP in the world have such a large portion of the population living in poverty?  The answer is that the wealth in the United States is concentrated in the highest classes in America.  Life is the most basic right.  Unsurprisingly, life expectancy is related to income.  Access to quality education in the U.S. is reliant on income.  As long as wealth determines one's ability to eat, access healthcare, house themself, gain an education, and live a full life, wealth will be a human right. Alan Vellenga, The Results of Inaction:  Wealth Inequality in America, Grandville High School, Grandville, MI.  
Billionaires spend their days planning trips to space, the bottom 60% of America worries about where their next meal will come from. Ella Donoghue, Wealth Distribution in America:  The Most Pressing Human Rights Violation, Nanuet Senior High School, Nanuet, NY
The capitalist economic system cannot be blamed for the misfortunes of individuals….The first article of the UDHR states that 'Everyone has the right to own property…capitalism…gives you the ability to own and do whatever you want with your own property…Under capitalism people are given a choice:  they can either work hard to earn a quality standard of living, or they can live in their parents basement and yell on Twitter all day…Many celebrities make Instagram videos about the ills of capitalism from the mansions that they bought with the money they made enjoying the freedoms of capitalism…What nobody is willing to admit is that the disparity of income inequality actually benefits society…Rather than vilifying the super-wealthy we should put them on pedestals so that everyone can aspire to reach their positions…The beauty of capitalism is that anybody can become wealthy if they work hard enough…For the most part a person's wealth is proportional to the value to society they create. Jeff Bezos and Elon Musk are not billionaire because the government deemed they should be billionaires.  They are billionaires because they deserve to be thanks to their efforts, accomplishments, and contributions to mankind. History has clearly shown that the actions taken in order to address income inequality create far worse impacts on society than the actual income inequality itself.  Thus, throughout history it has been proven that the cure for income inequality is far more dangerous and deadly than the disease."    Zachary Rybchin, Is Income Inequality Really a Human Rights Violation, Staples High School, Westport, CT.   
At the core of numerous problems is private ownership. The representation that US citizens get, is often just a bunch of government officials, backed up by major superpower corporation. When a government official is funded by corporations the interest of the people is replaced by personal motives. Rishona Shelby Israel, Feed the Masses Eat With the Classes, America's Adoptive Mindset (The Law of Uncontrolled Capital), Alpharetta High School, Alpharetta, GA
Giving poor children access to better education and paying for it by taxing the affluent is one way to reduce inequality while also fostering future growth and poverty reduction.  Hunter Morgan Heasley, Distribution of Income and Wealth, Terrell High School, Terrell, TX.  
We must institute a steeper tax on the wealthy; provide universal early childhood education, improve access to a quality college education for everyone, expand access to healthcare for all people, and upgrade programs to assist the poor. Unequal income distribution violates human rights by not granting equal opportunities to all of the citizens of the nations in the world. Anna Risty, Income Inequalities: The Great Disparity of Distributing Wealth, Brandon Valley High School, Brandon, SD.  
Some people expect the government to give them money and privileges without having to exert themselves.  The distribution of income never took away the people's human rights.  People decide whether or not to look for happiness by working for it. Andrea Arroyo, Basis Goodyear High School, AZ.  
Nations need inequality to thrive. The uneven distribution of wealth is a motivator. Jazlyn Morales, Azusa High School, Azuza, CA.  
It is morally flawed to argue that all members of society should earn equal pay as all members of society do not equally benefit society. Is it morally right to pay a doctor who has studied for almost a decade the same as a convenience-store worker who just got their GED?  It is imperative for everyone to have a decent quality of life, but a society that is economically equal is also unfair to those that strive for more in life.  I am of the opinion that it is the government's job to provide a standard quality of life to those that cannot independently provide for themselves.  A society where all people have an equal level of income is not fair to those that put more effort into advancing themselves and the society around them.  Income inequality has increased in the U.S. but the quality of life in the U.S. is higher than elsewhere.  Equal opportunity exists in the U.S.  The U.S. has been successful in promoting equal opportunity but not equal outcome.  Everyone has the same chance of success." Noah Paredes, Assuring Basic Rights Does Not Necessitate Income Equality, Edgewood Jr/ Sr Hight School, Merritt Island, FL.  
Vitoria Woodhull, the first woman to run President of the United States, said: 'It is not great wealth in a few individuals that proves a country is prosperous, but great general wealth evenly distributed among people.' All should enjoy equal access to opportunity.  Nishka Dalal, The Correlation Between Income/Wealth Distribution and Human Rights, Edgewood Jr/Sr High School, Meritt Island, FL
Plutarch…once stated, 'An imbalance between rich and poor is the oldest and most fatal ailment of all republics.' Soha Farugi, Queens High School for the Science at York College, NY. 
If the equal distribution had to be enforced, it would just end in more poverty, and no one would have any desire to work and reach their dreams.  Carolina Rojas, Equal Does Not Always Mean Better, Edgewood Jr./Sr. High School, Meritt Island, FL.
The human rights community has paid very little attention to economic inequality. Gross inequalities in economic status remain largely unchallenged by human rights law and advocacy. Yet extreme inequality has profound human rights implications. It results in stark disparities in access to health, education, housing, and other services essential to the enjoyment of economic and social rights. Extreme inequality is a consequence as well as a cause of human rights deprivations." Gobin Tanushri, Gaëtan Raynal State College, Mauritius.
If everybody gets the same rewards, nobody strives to excel, and society will not prosper. The basic problem of fairness in society will need to be solved, but first we need to create wealth. Yu Yng Lorraine Tan, When the Government Makes You Poor: Singapore's Income Inequality Story, Oxford International College, England.
Louis D. Brandeis says it best 'We may have democracy, or we may have wealth concentrated in the hands of a few, but we cannot have both.' Owen Hu, The Hidden Economic, Political, and Social Toll of Canada's Income Inequality, Burnaby North Secondary School, Burnaby, Canada.
The United Nations reports that income inequality between countries has lessened but income inequality within countries has been exacerbated. Most people mistakenly associate poverty with inequality although the two are not synonymous. One of the major causes of inequality is free-market capitalism. Inequality prevents everyone from having the same rights and opportunities. As per the British Economist Tony Atkinson quote: 'If we are concerned about equality of opportunity tomorrow, we need to be concerned about inequality of outcome today.' Fariha Mehreen, Income Inequality and Violations of Human Rights, Chittagong College, Bangladesh.
The unequal distribution of wealth and income is a human rights problem, and it should be addressed by the human rights framework in the future. Damyana Atanasova Zaharieva, Economic Inequality – One of the Main Causes of Human Rights Violations in Today's World, Academician Mihail Arnaudov Secondary School, Sofia, Bulgaria.
Everybody has the right to have the same amount of resources in this world. Bisma Imran, Without Inculcating Empathy in Youngsters We Will Only Raise Sociopaths! Super Nova High School, Islamabad, Pakistan.
India happens to be a rich country inhabited by very poor people. Tilottama Chowdhury, The Gap: Income Inequality in India, Delhi Public School Ruby Park, Kolkata, India.
A large divide in income and wealth between the elite and the masses results in a stark disparity in access to education, medical care, housing, and other services which are essential to the enjoyment of economic and social rights. Mohammad Hasan Imran Malik, Economic Inequality: The Rich Get Richer, the Poor Get Poorer, Aitchison College, Lahore, Pakistan.
Although international human rights law does not require a country to have a perfectly equal distribution of wealth and income, it is still obligated to create and maintain conditions in which these rights can be fully exercised; thus, a fair distribution is indispensable. Calina Julianne Y. Pamplona, Economic Inequality in the Philippines: Amid the Political Economy Constraint Undermining Human Rights, Philippines Science High School – Easter Visayas Campus, Palo, Leyte, Philippines.
Inequality threatens long term social and economic development. It harms the reduction of poverty. It negatively affects people's sense of fulfilment and self-worth. This, in return, negatively affects the overall development of more sustainable supply chains. 'The greatest country, the richest country, is not that which has the most capitalists, monopolists, immense grabbings, vast fortunes, with its sad, sad soil of extreme, degrading, damning poverty, but the land in which there are the most homesteads, freeholds – where wealth does not show such contrasts high and low, where all men have enough – a modest living- and no man is made possessor beyond the sane and beautiful necessities.' – Walt Whitman. Mandhulika Mandavilli, Dissecting the Curious Case of Income Inequality in India, Delhi Public School, Telangana, India.
The biggest argument in Economics in favor of Income Inequality is the incentive effect that suggest the difference in incomes gives an incentive to different individuals to work harder. Kiwanuka Lindah Maria, Income Inequality: The Neglect of the Human Rights of the Impoverished, Gayaza High School, Kampala, Uganda.
For a country fundamentally built on the principle of meritocracy, the notion of 'hard work will translate into success' is instilled into any Singaporean growing up here, which explains some people's apathy towards the poor, dismissing it as 'they simply did not work hard enough.' Ayda Ko Jing Xuan, Crazy Rich Asians and Cardboard Pickers, Dunman High School, Singapore.