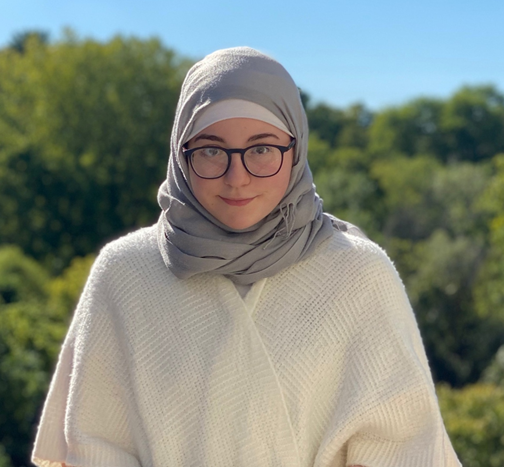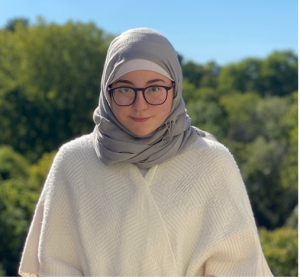 By Serene Tarabishi
2020 Honorable Mention U.S.
Sycamore High School, OH
Pandemics are among the various crises said to be the ultimate test of a nation, universally impactful occurrences of nature that challenge our basic humanity and our false sense of security amongst a constantly fluctuating and unpredictable environment. Even with our broad knowledge of and learned control over many of humanity's greatest natural enemies, pandemics remain mysterious and repetitive perpetrators of destruction that manipulate the entire human population with ease, periodically rattling the world from the various medieval outbreaks of the Black Plague to the Spanish flu epidemic of the 1920s, to the ongoing HIV/AIDS epidemic. In 2020 the COVID-19 pandemic has taken its turn to disastrously shake the world, leaving billions vulnerable to the whims of not only the disease's effects, but the methods of heads of state and governments internationally in response to the threat, determining the levels of destruction wrought by the coronavirus over their populace. This power in the hands of different leaders meant abundant opportunities to violate the basic human rights of the masses in many cases, and the unnecessary deaths of thousands as a price for every mistake and delay made. In the United States, this calamitous situation was leveraged on an already precarious governmental system, creating the perfect storm of incompetence and denial that led to disastrous consequences on every level. The pandemic left millions of citizens vulnerable to violations of several articles of universal human rights, from education, to adequate living standards, rest, asylum and social security. The basic human rights of millions have been violated and denied, not by foreign intrusion but through internal crisis and mishandling. The United States has done a tragically poor job in battling the pandemic, an effort only rescued by the sheer tenacity of healthcare workers and leaders, local government officials, and community members to protect their citizenry.
This pandemic, while initially seeming unprecedented and novel to most of the population, has actually been received as the realization of a long-dreaded nightmare for many. Epidemiologists like the famed Dr. Fauci, director of the National Institute of Allergy and Infectious Diseases, have warned of the potentially disastrous consequences of a hypothetical airborne infectious disease before, a threat so significant to national security that previous administrations have actually established protocols and guides for future presidents in cases of a national health emergency.
In 2005, after an Asian outbreak of the H5N1 bird flu threatened global infection, the Bush administration began preemptively assembling a "pandemic playbook" and requesting billions in Congressional funding to expand research efforts, stockpile flu vaccines and antiviral medications, and establish teams to detect and monitor potential outbreaks internationally. The playbook was created to ensure future presidents would be more equipped to face any possible future pandemics and was soon used by the Obama Administration during the 2009 H1N1 Swine flu outbreak to guide the government's efforts in containing the disease. In both of these flu outbreaks, one of the most critical shared aspects of the previous administrations' responses to the flu was, in fact, the speed at which they responded to the threat and prepared the public accordingly. In the case of the novel coronavirus, however, White House officials were notified by the CDC of the potential risks that the virus posed as early as January 3, 2020, and this information was soon incorporated into the President's Daily Brief, where it was largely disregarded. Instead of immediately responding and preparing for the various possibilities and worst-case- scenarios the threat could pose to the American public, the Trump administration largely overlooked the issue. Foreign restrictions were posed, but domestic responses and concerns were rarely addressed or speculated. On January 22, 2020, President Donald Trump informed a CNBC interviewer that "We have it totally under control. It's one person coming in from China. It's going to be just fine,"- words that would come back to haunt the country only weeks later. This disregard for the critical and delicate nature of a potential viral outbreak within the United States highlights possibly the most significant failure of the Trump administration- the inability to seriously address and explain the reality of the virus's spread to the public, and downplaying the effects the viral disease could have on the populace and the nation as a whole from the outset. The cost of these delays was overwhelming, with an estimated 118,000 American deaths in the first four months after the 15th case of the coronavirus was confirmed by the CDC in early February, a death rate disproportionately high compared to many other nations around the world, even adjusting for population. Compared to countries like South Korea and Germany, nations who modeled urgency and efficiency during the earliest phases of the global pandemic, the U.S. definitively failed to take action on preventative measures like quarantining and establishing accessible testing centers for several weeks, precious time wasted in such a precarious situation. The degree to which many of these deaths were entirely preventable due to earlier government intervention will doubtfully ever be truly known, but what is certain is that thousands of U.S. citizens lost their lives needlessly as a result of government inaction.
Along with the nation's experts and federal officials, citizens on every level saw the effects of the blundering of the federal government in the first months of the pandemic. An executive at one of America's largest personal protective equipment (PPE) producers, Michael Bowen, has spent the past several years trying to warn the government about the growing insecurity of America's PPE stores. Bowen testified during a Congressional hearing about his frustration with the administration's lack of response to countless emails and messages he sent to various officials in January, offering solutions to stem the problem before it could get out of control, a significant contrast to the thousands of orders he is now receiving daily. This lack of precautions in the realm of PPE and medical equipment to fight the virus early on left the nation watching coverage of distraught medical staff creating makeshift masks and equipment, and thousands of people simply unable to get access to proper care in hospitals due to overcrowding and lack of medical supplies. Thousands died in their homes, never able to see a doctor or get access to tools that could have otherwise saved their lives. The Defense Production Act, a method for U.S. presidents to force private companies to ramp up production of necessary equipment during crises, was a critical aspect of the federal government's response in this situation, but once again, the needs of state governors and hospitals were overlooked by the president, who delayed the enacting of the DPA until late March and early April, even though health officials had discussed its enactment in January. Medical professionals and frontline workers became the victims of the first waves of the pandemic, many delivering heart wrenching testimonials on the horrific conditions within some of the country's most overwhelmed hospitals in New York.
With the nation left reeling as quarantine orders were instated and lack of uniform leadership left citizenry unsure of a return to normalcy, the country began falling to mass panic, with store shelves emptying and companies defaulting overnight with the collapse of the global stock market from February 20 to April 7, 2020. Over a period of 6 months since mid-March over 57 million Americans were forced to file for unemployment, and stimulus checks and aid passed through the CARES Act quickly dried up and thousands of families were left desperate for money to pay for bare necessities. Columbia University's Center of Poverty and Social Policy reported that 8 million Americans have fallen under the poverty line since May, with an increase in the national poverty rate of "…15% to 16.7% from February to September 2020, even after taking the CARES Act's income transfers into account…Moreover, the CARES Act's stimulus checks and unemployment benefits lifted more than 18 million people out of poverty in April, but this number fell to around 4 million people in August and September after the expiration of the CARES Act's $600 per week unemployment supplement." Poverty has never been a more prevalent issue, and minority groups have been disproportionately affected as compared to white populations, with substantially larger representation within "non-essential" job positions and thus higher unemployment rates.
The national poverty crisis has led to a housing crisis across the nation, with eviction rates skyrocketing and thousands unable to pay for rent, essential utilities, and personal necessities. The affordable housing crisis has been an already critical subject for America, with rent rates steadily increasing over the past few decades even as income remains stagnant. Discrimination within the housing system has left black families paying substantially higher prices than white families, remaining twice as likely to be evicted and disproportionately victims of homelessness. With an economic crisis descending on the American population due to coronavirus related unemployment and economic downturn, millions of Americans are now unable to find the means to pay their rent and the Trump administrations initial policies in March only prevented evictions, not rent collection, and "only applied to certain properties, like those with federally backed mortgages, which account for only a quarter of all rental units," as explained by John Oliver during an airing of LastWeekTonight. Several state wide moratoriums on eviction have already expired, meaning in 23 states, renters have no state-level protection from evictions. With that in mind, thousands now have rent payments piling up, and are at the mercy of their landlords, at the risk of evictions once the moratoriums expire. The basic right to housing is being ripped from the hands of millions this year, and at a time where renters are unable to do much about it.
The U.S. government has not provided enough funding to provide secure shelter for countless citizens, and legislation to improve upon that has stalled within Congress, leaving enormous parts of the population at the risk of homelessness in a time where the dangers of living on the streets have never been higher. Those who are able to remain within shelters or facilities are subject to overcrowding, poor ventilation, and cannot access proper hygeine materials like soap and disinfectant or simply running water. The Lancet Public Health Journal also reports that "People experiencing homelessness are a vulnerable group, and their potential exposure to COVID-19 might negatively affect their ability to be housed, and their mental and physical health." To compound the already prevalent risks of homelessness, the "People experiencing homelessness aged younger than 65 years have all-cause mortality that is 5–10 times higher than that of the general population," a significant cause of alarm during a pandemic. The journal further explains that quarantining, treating, and tracking the spread of the virus are all incredibly difficult to facilitate among homeless populations due to their lack of concrete habitation and the many already precinct mental and physical health disorders, issues that were incredibly prescient "…when outbreaks of typhus, hepatitis A, tuberculosis, trench fever, and Shigella bacteria were reported among people experiencing homelessness in US cities with large homeless populations," in 2019.
Homelessness also creates difficulties for many during the increasingly virtual world of 2020, with many children left no longer able to access proper education not only due to lack of funds, but also due to an inability to access newly internet-based learning programs. Educational disparities due to a virtual shift in school has resulted in the formation of a "homework gap" between the large numbers of children unable to access proper internet connection at home and their peers. Pew Research Center indicates that there a significant disparity in the "homework gap" among black, Hispanic, and low-income households, with large percentages of the school age population unable to access either computers or internet at home, resorting to public resources that are largely unavailable due to the pandemic.
Disparities in the effects of the coronavirus on different racial groups are incredibly common across the country and is often overlooked in federal consideration. One such group is the Native American population of the country, a population that currently faces the various dangers of the pandemic at unprecedented rates. According to Science Magazine, "Citing privacy concerns…the CDC initially denied tribal epidemiology centers, including UIHI, access to data about testing and confirmed COVID- 19 cases, even though it was making those data available to states. What's more, data collected by tribes, local and state health departments, and national agencies are often wildly inconsistent, says Desi Rodriguez-Lonebear, a social demographer at the University of California, Los Angeles, and a citizen of the Northern Cheyenne Nation." Native Americans are at elevated risks when dealing with disease, considering many reservations' distance from urban centers and major healthcare centers, and the federal government has continued to overlook requests for funding and support from tribes across the country.
Along the Southern border, another group is facing devastating consequences of the pandemic: asylum seekers. Not only do these migrants face horrific conditions within overcrowded camps on the  borders, hundreds within government detention facilities are also victims of poor conditions. The ability for asylum seekers to even attempt to reach relative safety within America among these dire circumstances has become increasingly more impossible. John Oliver, host of Last Week Tonight, discussed the implementation of Title 42 of U.S. code by the Trump Administration, an emergency public health provision that has notably shut down the Southern border to the immigration system. The provision arbitrarily allows American forces to deny protections for all asylum seekers and remove asylum seekers who had already been allowed into the country back into unstable migrant camps, with currently around 200,000 deportations facilitated by the U.S. since March. This system was implemented despite the CDC reporting that it would not reduce the spread of the coronavirus, displaying the alarming willingness of the American government to shut down the immigration influx at the Southern border. Oliver also reviewed reports by the Associated Press that detail the removal of children from designated shelters that immigration attorneys can access to "hotels supervised by private contractors," where lawyers have been denied access.
Prisoners are another group facing grave violations of humane treatment during the strain of the coronavirus. Even before the pandemic began, hundreds of prisons and jails had been previously cited for overcrowding on incredible levels. The conditions which prisoners face already create veritable petri dishes for diseases, and by June 2020, the New York Times reports that "…the five largest known clusters of the virus in the United States are not at nursing homes or meatpacking plants, but inside correctional institutions." The lack of room in which to socially distance prisoners has left many quarantined in solitary confinement, according to John Oliver, and many either ration supply to soap or charge inmates for it. Inmates have been largely disregarded by policy makers due to their isolation from broader society, an already definitively incorrect assumption due to the numbers of people going in and out including workers and visitors. Instead, thousands remain vulnerable to COVID-19, with government officials reluctant to allow low-risk prisoners to return home to remain better protected from the virus.
Overall, the disastrous effects of the pandemic on the American people are obvious. The lack of initial government response and adequate treatment has led to excess deaths and disproportionate losses of life among minority and low income groups. Disease is not an indiscriminate killer, that ideal has certainly been disproved throughout this pandemic, and the exposure of already existing systemic issues within our country has been stunning. The basic human rights of our citizenry have been irreversibly damaged during this pandemic, all the way down to the basic right of life. The U.S. government's inability to respond at the same level of seriousness is debilitating the country and it's ability to persist during these incredibly strenuous times, and it is certainly not matching the standards of upholding human rights that all nations truly should be. It is a national disgrace.
BIBLIOGRAPHY
Abutaleb, Yasmeen, et al. "The U.S. Was Beset by Denial and Dysfunction as the Coronavirus Raged." The Washington Post, WP Company, 4 Apr. 2020, www.washingtonpost.com/national-security/2020/04/04/coronavirus-government- dysfunction/?arc404=true.
Allen, Mike. "Bush v. Bird Flu." Time, Time Inc., 1 Nov. 2005, content.time.com/time/nation/article/0,8599,1125104,00.html.
Auxier, Brooke, and Monica Anderson. "As Schools Close Due to the Coronavirus, Some U.S. Students Face a Digital 'Homework Gap'." Pew Research Center, Pew Research Center, 27
July 2020, www.pewresearch.org/fact-tank/2020/03/16/as-schools-close-due-to-the- coronavirus-some-u-s-students-face-a-digital-homework-gap/.
Deparle, Jason. "8 Million Have Slipped Into Poverty Since May as Federal Aid Has Dried Up." The New York Times, The New York Times, 15 Oct. 2020, www.nytimes.com/2020/10/15/us/politics/federal-aid-poverty-levels.html.
Huq, Sonia. "Center on Poverty and Social Policy." CPSP, CPSP, 15 Oct. 2020, www.povertycenter.columbia.edu/news-internal/2020/covid-projecting-monthly-poverty.
Kelly, Jack. "Jobless Claims: 57.4 Million Americans Have Sought Unemployment Benefits Since Mid-March-Over 1 Million People Filed Last Week." Forbes, Forbes Magazine, 20 Aug. 2020, www.forbes.com/sites/jackkelly/2020/08/20/jobless-claims-574-million- americans-have-sought-unemployment-benefits-since-mid-marchover-1-million-people- filed-last week /?sh=991bdeb6d59fttps%3A%2F%2F
Lizzie WadeSep. 24, 2020, et al. "COVID-19 Data on Native Americans Is 'a National Disgrace.' This Scientist Is Fighting to Be Counted." Science, 15 Oct. 2020, www.sciencemag.org/news/2020/09/covid-19-data-native-americans-national-disgrace- scientist-fighting-be-counted.
Naylor, Brian. "Obama Flu Response Relied On Bush Plan." NPR, NPR, 7 May 2009, www.npr.org/templates/story/story.php?storyId=103908247.
Naylor, Brian. "Ousted Scientist Says His Pandemic Warnings Were Dismissed As 'Commotion'." NPR, NPR, 14 May 2020, www.npr.org/2020/05/14/855254610/ousted- scientist-says-window-of-opportunity-to-fight-coronavirus-is-closing.
Oliver, John. "Asylum: Last Week Tonight with John Oliver (HBO)." Last Week Tonight, YouTube, 26 October 2020, https://www.youtube.com/watch?v=xtdU5RPDZqI.
Oliver, John. "Coronavirus IX: Evictions: Last Week Tonight with John Oliver (HBO)." Last Week Tonight, YouTube, 28 June 2020, www.youtube.com/watch?v=R652nwUcJRA.
Oliver, John. "Coronavirus VIII:Prisons: Last Week Tonight with John Oliver (HBO)." Last Week Tonight, YouTube, 21 June 2020, https://www.youtube.com/watch?v=MuxnH0VAkAM.
Oliver, John. "Trump and the Coronavirus: Last Week Tonight with John Oliver (HBO)." Last Week Tonight, YouTube, 1 November 2020, www.youtube.com/watch?v=IuVo4fnpLC8.
Schwellenbach, Nick. "The First 100 Days of the U.S. Government's COVID-19 Response." Project On Government Oversight, 6 May 2020, www.pogo.org/analysis/2020/05/the-first- 100-days-of-the-u-s-governments-covid-19-response/.
Stewart, Emily. "President Trump Has Been Dangerously Silent on This Year's Deadly Flu Epidemic." Vox, Vox, 12 Feb. 2018, www.vox.com/policy-and- politics/2018/2/12/17004788/trump-flu-season-cdc-shot.
Tsai, Jack, and Michal Wilson. "COVID-19: a Potential Public Health Problem for Homeless Populations." The Lancet Public Health, 11 Mar. 2020.
Williams, Timothy, et al. "Coronavirus Cases Rise Sharply in Prisons Even as They Plateau Nationwide." The New York Times, The New York Times, 16 June 2020, www.nytimes.com/2020/06/16/us/coronavirus-inmates-prisons-jails.html