ARCHIVES
PAST CONTEST WINNERS
ESSAY CONTEST CHRONOLOGY
2000
August. Richard Kemper's nephew, Paul Cantor, with the help of Mamaroneck High School Social Studies teachers Mary Cronin, Lorna Minor and Adam Sobel and the support of MHS principal Dr. Mark Orfinger sets up the Richard Kemper Memorial Essay Contest linked to Richard Kemper Park.
2001
Uncovering the Kemper Memorial, an article in Mamaroneck High School student newspaper by Adam Bisno, explains:
"Anyone driving through Mamaroneck on the Boston Post Road passes the granite monument between the high school parking lot and the street. Why, then, do so few people know it exists? Mr. Paul Cantor, a grandson of the memorial's founders, posed the question first. With his and Mamaroneck High School Social Studies teacher Lorna Minor's help in providing invaluable letters and newspaper articles, I have pieced together the forgotten history of the Kemper Memorial. Richard Kemper, for whom the memorial was named and dedicated, graduated from Mamaroneck High School with the class of 1937. The yearbook of that year praised "Dick" as a most affable young man. After the outbreak of World War II, Richard Kemper joined the war effort and was stationed in Britain as an office worker. In his letters home, Lieutenant Kemper wrote on subjects ranging from war to the quirks of British schoolchildren. The letters are a valuable testimony of Richard Kemper's experiences before his request to be sent to the front lines. In the summer of 1944, Richard arrived in Normandy. Excited to be in command at the Battle of the Hedgerows, of which he wrote to his parents, Richard Kemper was fatally wounded by an exploding shell during battle on August 6, 1944. Adolph and Helen Kemper, Richard's parents, saved his letters for posterity, but they felt they should do more to preserve the memories of their son and the other men who lost their lives in World War II. In 1946, the Kempers purchased land adjacent to the high school, constructed a park and erected a granite monument bearing about one hundred names of Gold Star men from Mamaroneck and Larchmont. Adolph Kemper then donated the park and monument to the school district. The speeches given at the memorial's dedication upheld the values for which the men died: liberty, justice and peace. The Richard M. Kemper Memorial Park should preserve and uphold those values for the future classes of MHS. Adolph Kemper reminded those present that there is no justification for the destruction of war and, furthermore, that the values for which his son and his son's contemporaries gave their lives ought not be forgotten. Paul Cantor has suggested that Mamaroneck High School sponsor an essay contest in which students would either research one name on the monument or write an essay on the values for which the men sacrificed themselves. Although this proposal has not been effected this year, Ms. Minor will use Richard Kemper's letters in her American history classes and perhaps lead a visit to the park, itself. Through the introduction of Richard Kemper's letters and memory in Mamaroneck classes, the memorial will hopefully cease to drift into obscurity."
May. The First Richard Kemper Memorial Essay Contest Award Ceremony takes place. Ellen Fure is the winner. Ellen writes that the Kemper Memorial brings "to life the many young people who fought and died in WWII."
2002
The Second Annual Richard Kemper Memorial Essay Contest is held. Giulia Frontini and Kathy Reilly are the winners. Ms. Frontini writes about Ann Kathleen Cullen, the only woman whose name is on the monument in Richard Kemper Park and "the Grace Kelly of Larchmont" who was"well known for her zest for life" and "her generous and tolerant view of all people." Kathy Reilly writes about how the civil rights leader Medgar Evers "died for his belief in the freedom of every American, regardless of their skin color."
2003
Mathew Schumer and Steven Northrup win the Third Annual RMK Memorial Essay Contest awards. Steven writes, "the names of people engraved on war memorials around the world represent the loss of millions of dreams and hopes that were never realized."
2004
Abigail Benudis and Emma Rauschkolb, win the Fourth Annual Richard Kemper Memorial Essay Contest. Both, like Giulia Frontini before them, choose to write about Kathleen Cullen.
2005
William Moore and Robert Cross win the Fifth Annual Richard Kemper Memorial Essay Contest. Mr. Cross writes about his grandfather who was shot down while flying a B-17 over Austria in 1944. His grandfather is present at the reward ceremony when he receives his reward and then reads his essay. Mr. Moore points out in his essay points out how over a million African Americans contributed to the defense of our country in World War II even though faced with discrimination in the armed forces.
The nonprofit Kemper Memorial Park Preservation Fund is established to raise funds to: i. preserve, protect and restore Kemper Memorial Park, in its present location and in its present configuration in the Village of Mamaroneck, State of New York, for the use and benefit of the public as follows: (a) as a memorial to veterans of World War II and the sacrifices made by local residents who died in World War II; (b) for use as a place of quiet reflection by families of local residents who were lost in World War II and as a place where community members can pay their respects to those who were lost; and (c) as valuable open green space; ii. educate the community, especially students of the Mamaroneck School District, about the history and significance of the Park as a memorial to veterans of World War iii. assist the American Legion, Veterans of Foreign Wars, the Mamaroneck School District and the citizens of the community with the planning and conduct of the annual Memorial Day ceremonies; iii. encourage appropriate allocations from the Mamaroneck School District; iv. to prevent the Park from being used as an athletic field, parking lot or for any other purpose that would detract from the quiet, contemplative space originally envisioned by the donors; and v. raise funds from the public and other organizations, for the above described purposes. The Mamaroneck School board drops plans to relocate and redesign the park. Jan Northrup is elected president of the Fund. Mark Schumer is the treasurer.
2006
Edan Soroker and Joanna Lyons win the Sixth Annual Richard Kemper Memorial Essay Contest. Mr. Soroker writes about Norman Rockwell's art and President Roosevelt's Four Freedoms speech. Joanna Lyons composes an imaginary speech given by a returning soldier to a MHS graduating class.
2007
Lily Goodspeed and Pauline Mang win the Seventh Annual Richard Kemper Memorial Essay Contest. Ms. Goodspeed argues in her essay that "America needs to do its best" to settle differences "by peaceful discussion, and not jump to warfare so quickly." Ms. Mang concludes by saying her generation should encourage people "to respect not only the diversity of cultures but also the ideals of equality, human dignity, and freedom."
2008
The Richard M. Kemper Foundation for Promoting Human Rights Education, founded by Paul Cantor, is incorporated by the State of New York. The certificate of incorporation states that "the purposes for which the Corporation is formed are: Educational, literary, and cultural…to this end the Corporation shall promote human rights education by sponsoring activities designed to bring human rights issues into the public school curriculum. This will include sponsoring essay, research paper, poetry, photography and other contests or competitions which motivate students to search for ways to create a just and peaceful world in which human rights are universally respected; building archives that preserve the thoughts and experience of World War II veterans and their families so that future generations may gain a better understanding of how war affected their communities; funding programs or projects that motivate teachers or facilitate the efforts of teachers to address human rights issues; human rights film series; providing financial support for teachers to take university level human rights classes; offering Richard Kemper Human Rights awards or scholarships to students, teachers, and/or student or teacher organizations for academically oriented human rights activities; purchasing books and other materials that might be of particular interest to students of human rights; publicizing its activities or the activities of other human rights organizations; and awarding prizes for teachers or students who formulate questions for the Richard Kemper essay contest or research paper contests."
The first Richard Kemper Memorial Art Contest takes place. Danielle Kogan wins a $100 award for her poster calling attention to the Richard Kemper Memorial Essay Contest. Danielle's poster depicts a young woman addressing a seated audience. The woman is standing behind a podium with a microphone on top of it. One member of the audience is raising her hand to ask a question. On the front of the podium is the American Flag. The Poster reads: "It's Time to Address America: What will you say?"
Catherine Gerkis and Nina Chiappetta are the winners of the Eighth Annual Richard Kemper Memorial Essay Contest.
2009
Chelsie Walters and Addie Nicole Merians are the winners of the Ninth Annual Richard Kemper Memorial Essay Contest.
2010
MHS junior Patricia Cassidy and sophomore Max Gude were selected as the winners of the Tenth Annual Richard Kemper Memorial Essay Contest. Elizabeth Goodspeed received a prize for designing a poster promoting the contest.
2011
In 2011 for the first time there were two separate essay contests, one for students at Mamaroneck High School and one for students from all high schools. Ilana Gratch from Mamaroneck High School won the first contest for her essay Navigating the Road to Patriotism and Tild Maliqati from Rye Neck High School won the second contest for his essay, Racial Profiling and Lina Kheir from Scarsdale High School won honorable mention for her essay, Silencing Russian Journalism. The art contest for the best poster promoting the contest this year was won by Anna Hill of MHS.

2012
Mamaroneck High School students Emily Gerszberg and Andrew Yohan Lee were the winners of 2012 year's essay contests and Mamaroneck High's Jaileen Reyes won the 2012 art contest. Emily's essay, Sharing the Legacy Brings Remembrance, was written in response to the following question:
America's Veterans. Mamaroneck has kept its promise to "never forget their sacrifice" by recently adding the names of James Allen Callaghan and Warner Marshall to the Kemper Monument more than 60 years after their deaths in World War II. What are some other ways that we can honor our veterans, their comrades and the causes they fought for?
Andrew's essay, How to Help the People of North Korea, responded to the question:
"Americans came to liberate, not to conquer, to restore freedom and to end tyranny." Those are the words inscribed on the base of the flagpoles at the entrance to the World War II Memorial in Washington D.C. Yet as
Freedom House
points out many people in many countries still live under tyrannical regimes. What can and should be done to promote political rights and civil liberties in any one of those countries?
2013
The winner of the 2013 art contest was Sam Blumberg. The winners of the essay contests in 2013 were Alexa Barrett and James Quinn. Alexa's essay addressed the question of whether memorials that honor people involved in events that took place long ago are as important to today's generation as they were to previous generations. Jimmy wrote about how the government of Syria was violating the principles our World War II veterans died defending and how our country should respond to those violations.

2014
Natalie Spangle and Arthur Thery were the first and second place winners of the 2014 essay contest. Natalie's essay, Call to Arms, was about how one young courageous Pakistani woman, Malala Yousafzai, helped draw attention to the importance of guaranteeing the rights of women everywhere to be educated. Arthur's essay, How to Achieve Human Rights for All People, discussed the many ways in which we can employ today's technological tools to advance the cause of human rights. In 2014, for the first time, there were two winners of the art contest: Emily Olson and Eralda Balaj. Also in 2014, Stephen Frasene, the Assistant Principal at Mamaroneck High School spoke movingly of his father, Raymond Frasene St., who fought in the Normandy Invasion on Omaha Beach. Mr. Frasene's father was "extremely proud of his service to his country" but rued the fact that despite our victory in World War II people all over the world still must fight for their freedom. Nevertheless, Mr. Frasene said, he has always been proud of the fact that he works "in a school community where students stand up and take action to involve themselves in many ways to ensure that all of us are educated about the daily struggles for basic human rights in our nation and abroad."
2015
Najah Ellington a tenth grade student at Western High School in Baltimore, Maryland won the 2015 Richard Kemper Memorial Essay Contest with her essay Black Footsteps in a White World and Michael Tashash an eleventh grade student at Brien McMahon High School in Norwalk, Connecticut was the runner up with his essay Black Lives and Rights Matter. Also, on March 14, 2015 the Kemper Human Rights Education Foundation sponsored a lecture at Mamaroneck High School by David Blight on The Origins of Memorial Day and the Legacies of the American Civil War in Our Own Time (see the pictures below).

2016
This year, the sixteenth year of the KHREF human rights essay contest, we received 63 essays from 17 schools. Avon High School junior Ayushi Hegde, won $1000 for her essay Refugees Under a Trump Presidency in which she pointed out that people have a right to seek and receive asylum in any country of the world. And Andrew Selius from Mamaroneck High in Mamaroneck, N.Y.; Andrea Rašovská from the Czech Republic's Gymnázium Jana Palacha; and Michelle Woo from Greenwich High in Greenwich, Connecticut each won $250 for the essay s/he submitted. Mr. Selius wrote about The Crisis of Modern Slavery, Ms. Andrea Rašovská's essay was entitled Start Telling a New Story, and Ms. Woo wrote about Syrian refugees in her essay The People Who Have No One.
Kemper Human Rights Foundation's $1000 Essay Contest Winner,
Avon High School junior Ayushi Hegde with Avon High School's principal Dr. Timothy Breslin.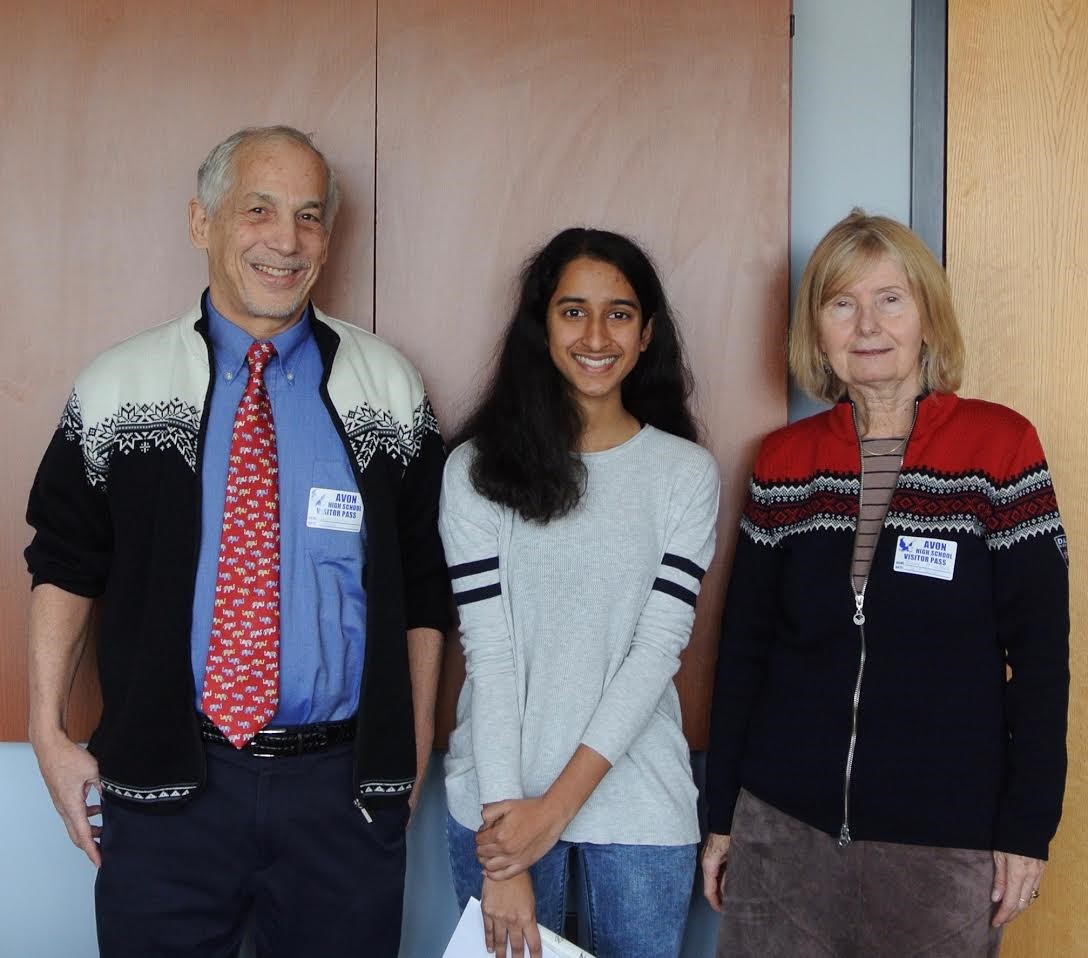 Ayushi Hegde with Kemper Human Rights Education Foundation's President and Vice President,
Paul Cantor and Yvonne Myška Lopaur.
2017
In 2017, for the first time, the Kemper Human Rights Education Foundation sponsored two essay contests: one for high school students in the United States and one for high school students who were citizens and residents of other countries. 115 essays were received from 13 high schools in the United States. 34 Essays were received from 11 high schools located in four countries outside the U.S. In 2017, also for the first time, we offered seven $100 honorable mentions.

ESSAY EXCERPTS
"In my dream, I see a country where the most fundamental human rights are not being violated…my reality…is the complete opposite of my dream!" —Yaas Farzanefar
"Humans are like leaves, and the tree is like humanity. We each have a role to play in order to make our tree grow. It is the job of the entire human race to treat everyone equally ensuring that our tree grows to its full." —Mika Schubert
"Natural rights are what connects the world, helping us all to empathize with our fellow human beings," —Arden Hauk.
"The UDHR is a prodigiously important document…a powerful force that can unite people…" —Isabella Smith
"Education and communication is the key to eliminating ambiguity and intolerance in the world." —Emma Ackerman.
"Human resilience and the willingness to debug an imperfect system indicate that there will always be hope for human rights." —Alex Chen.
"It does not seem right to fight for human rights abroad but not allow our country to be a safe haven for others." —Delaney Pollak
"People's views of which are the most important rights are dependent on many factors including education, wealth cultural norms, religion and identity." —Julia Blank.
"Once the world is shown that even America…will violate human rights…no country will be inclined to protect the rights of anyone." —Samuel Kleiner.
"I'm sixteen years old and I have a better understanding of human rights than Donald Trump ever will." Sahar Siddique
"The fundamental question is, do some rights take precedence over others? The answer must be unequivocally yes…The correct act is the act that creates the greatest pleasure, and the least pain, for the greatest number of people." —Kerry Soropoulos
"Although national security is critical, the travel ban and waterboarding completely violate individual rights and are ineffective in increasing security; therefore, individual rights must take precedence over these unacceptable and unjustified tactics." —Lindsay Schwartz
"Though a country's obligation to protect its citizens from any sort of danger should be one of its highest priorities, it should not take precedence over the natural rights and liberties of other people." —Henry Asa
"The UDHR and other human rights documents must be amended so that it explicitly specifies that individual rights must receive precedence over the right of some to be secure." —Zain Jafar
"Basic human rights…should take precedence over national security." —Dorothy Low.
"It would be extremely beneficial if the UDHR became a legally binding document as opposed to the suggestive force that it is right now." —Olivia Serpico
"The human rights of the individual should take precedence over national security." —Arden Katz
The UDHR is so ambiguous that it is useless. —Daniel Xu
"In America right now all the great principles that make our nation so strong are being tested." —Dylan Marcus.
"The UDHR must be better enforced." —Nora Goodman
HONORABLE MENTION ESSAYS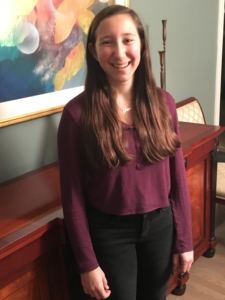 Fighting Fire With Love
Elana Atlas, Staples H.S., Westport, CT
I was once asked what I would do if there were one hundred people outside my house trying to come in, but one of them might end up killing my family and myself. Would I let them in?
When I hesitated, I was told that the example applies to the refugee crisis. I was very distressed because I didn't know how to articulate it, but I knew in my heart that the person who I was talking to was wrong.
Later I realized that what I was thinking was simply the following: he told me that the example can be used regarding the refugee crisis, but it cannot. There are not one hundred people outside my house. There are tens of thousands of refugees outside my country, and they are dying. The same person who used that example told me that we must put America first. Our country before every other. Our people above the rest. But that is not true. It doesn't matter that we are Americans and they are Syrians. It matters that they are people.
The refugee crisis is one of the many current issues causing debates centered around human rights in America, the main reason for this tension being the ambiguity of human rights documents. Some Americans argue that all human rights are equal, while their opponents feel that some must be prioritized. The truth is, it is impossible for every right to be equally represented in our society.
Some human rights must take precedence over others in certain situations, such as the decisions whether or not to deport undocumented immigrants, close US borders to refugees, and bring back torture. In The Case Against Human Rights, Eric Posner states that, "Given that all governments have limited budgets, protecting one human right might prevent a government from protecting another." For example, if Syrian refugees are admitted into the US, some American citizens will not feel secure; however, if they are not permitted to enter the country, they will face the horrific warfare going on in their own nation. Either way, a right is given up. The question is how to choose which ones are more important.
In order to determine how to prioritize human rights, we must understand that the ranking of rights should be situational. We should not create a universal ranking that dictates which rights must be attended to first in every situation. There is no way to predict what conflicts we may be faced with in the future; therefore, there is no way to predetermine how to deal with them. That being said, the prioritization of human rights should also be sensible.
All people, despite where they come from, are entitled to human rights, and the situation they are involved in must be the deciding factor regarding which human rights take precedence. The number of people involved in a situation, as well as the extremity of the danger or human rights violations they are facing should be what convinces us to prioritize certain rights over others. Examining situations such as those surrounding the Trump administration's policies allows us to identify trends that will help us more successfully prioritize appropriate rights based off of specific situations.
Consider the proposed deportation of undocumented immigrants in the US, claimed by the Trump administration to protect Americans from immigrants who are often violent and criminal. In spite of this declaration, the facts show that in reality undocumented immigrants are only a tiny portion of the criminals living in America. According to BBC, there have been only eight cases of illegal immigrants committing acts of jihadist terrorism in the US since 9/11, while more than 120 American citizens have committed such atrocities (Trump's Executive Order: Who Does Travel Ban Affect?). Therefore, the entire premise for the deportation, that sending them away will protect Americans' right to safety, is false given that Americans are significantly more at risk from each other than they are from undocumented immigrants.
Furthermore, since 2009, the number of undocumented immigrants who crossed the border seeking asylum, often from horrors such as gang violence and poverty, has grown remarkably. Many of these asylum seekers are lone children. In fact, "Nearly 409,000 migrants were caught trying to cross the United States' southwestern border illegally in the 2016 fiscal year, an increase of 23 percent over the previous year, according to government statistics." (Yee, Vivian, et al). Deporting the immigrants would send them back to these dangerous conditions, violating their rights to life, security, safety, and high quality of life. The deportation fails to consider the significantly more severe plights of the immigrants than those of the Americans. The immigrants are in an urgent situation in which a large number of them could face grave danger if the deportation was implemented, while deporting them would be less beneficial for American safety than deporting all American citizens themselves. The rights that should be prioritized in this case are those of the immigrants, because they have far more to lose from the deportation than Americans do.
On top of that, the government also has a wariness to admit refugees into the country, which is claimed by supporters of the travel ban to be for the protection of Americans from terrorism, meant to benefit their rights to security and safety. "This is about terror and keeping our country safe," Trump said of the ban. Nevertheless, of the 784,395 refugees who've been admitted into the US since September 11th, 2001, three have been arrested for terrorism (Gambino, Lauren, et al).
Contrary to the beliefs of travel ban supporters, refugees, despite where they come from, are no more dangerous than anyone else. Refugees are barely any threat at all to Americans, which means that the idea that Americans would be notably safer without refugees in the country is merely speculation, not actual fact. Therefore, some Americans would only feel more secure if US borders closed, but they wouldn't actually be much safer. In fact, stopping the influx of refugees into America would violate people's human rights far more than protect them.
The situation in Syria that is causing the current refugee crisis is incredibly dire. According to World Vision, "Syrian children and families have witnessed unspeakable violence and bear the brunt of the conflict. Hundreds of thousands of people have died, 5.1 million Syrians have fled the country as refugees, and 6.3 million Syrians are displaced within the country. Half of those affected are children" (World Vision Staff). If our borders close, all those refugees that America shuts out will be forced to continue fleeing the pain and death chasing them down, while Americans would feel a bit more protected.
In this situation, as millions of refugees flee death while Americans fear near nonexistent terrorism from them, the refugees' rights to life, safety, and happiness must take precedence over Americans' right to feel secure. Americans being able to feel safer because there is no longer a possibility of three refugees posing a threat does not validate sentencing millions of innocent people to die.
Another action that has been proposed by the Trump administration with the supposed purpose of protecting Americans' right to security is the return of torture to the CIA's interrogation techniques. While discussing putting a stop to terrorism and how torture would affect America's success in that endeavor, Trump declared, "You have to fight fire with fire" (Donald Trump on Terror: You Have to Fight Fire with Fire).
However, there is plenty of convincing evidence that "enhanced interrogation techniques" are typically unsuccessful. According to former US army counterintelligence special agent C. J. Grisham, who served in Iraq and Afghanistan, "more than 99% of interrogations are very successful even without using enhanced techniques." Further, the 2014 US Senate Select Committee's report on the CIA's use of torture (Masters, James) declared the torturous methods to be "deeply flawed" and frequently leading only to "fabricated information." This means that torture rarely accomplishes anything but lies.
False information does not help the CIA at all, but on the contrary likely leads them further from where they want to be. This certainly does not protect the right to security of the American people. Not only that, but torture horrifically violates the human rights of its victims, who, despite their possible hatred of America, are still people entitled to human rights. The unthinkable horrors forced on them by the CIA before torture was outlawed included waterboarding and being kept in pitch-black rooms while loud noise or music played, provided only with a bucket in which to relieve themselves. Some were even subjected to "rectal rehydration," which is when one is force-fed through a tube inserted in their rectum. One detainee was chained partially nude to a concrete floor and died soon after from suspected hypothermia (Masters, James).
In addition, "Dozens of prisoners developed persistent psychological problems after enduring torture and other brutal interrogation tactics in secret C.I.A. prisons or at the military detention center in Guantánamo Bay, Cuba" (Apuzzo, Matt, and James Risen). These accounts prove that torture is a disgusting and ineffective practice. Torture is not a successful method for protecting the right to security of the American people; instead, it unnecessarily ruins lives, violating several human rights, including the rights to security, freedom from torture or degrading treatment, and the right to an adequate living standard.
In other words, torture has been shown to be essentially pointless in providing helpful results for America while causing lasting harmful effects. As a result, in this circumstance, the rights of America's enemies not to be tortured must be prioritized, given that the long-term pain torture causes, or in other words, the severity of the victims' situations, outweighs the misconception that torture actually benefits Americans.
While analyzing Trump's policies, it becomes apparent that there is a pattern regarding the policies' relationships with human rights. Each policy is claimed to have the intention of national gain. However, if these strategies were to be implemented, they would fail to adequately protect Americans' human rights, and they would violate those of others.
These policies do not take into account that the situational ranking of human rights must be logical. While some rights must take precedence over others, the rights of those who are more numerous or suffering a more harmful violation of their rights must be the ones that are prioritized. Trump's policies prioritize the wrong rights, choosing Americans over immigrants despite the lack of good reason, Americans over refugees in spite of the terrors refugees are fleeing from, Americans over torture victims even though torture does nothing but inflict pain. The right thing to do is to prioritize the rights of people based not on their nationality, but on the size and urgency of their situation.
Accordingly, human rights documents must specify that nationality does not put any one person or group of people above any other. Eric Posner was correct when he wrote in The Case Against Human Rights that "the central problem with human rights law is that it is hopelessly ambiguous." That ambiguity must end.|
Human rights documents must make it impossible for Trump's reasoning to resonate with people. They must make it impossible for it to be a question whether to deport all undocumented immigrants, whether to close our borders to refugees, whether to become a nation that tortures. They must make it impossible for anyone to doubt protecting the human rights of another person based on their nationality. They must make it impossible for us to continue fighting fire with fire when it will only take people's rights away. Human rights documents must teach us to value specific human rights based on the graveness of the hardships people are going through, and in turn to fight fire with love.
Works Cited
Apuzzo, Matt, and James Risen. "Donald Trump Faces Obstacles to Resuming Waterboarding." The New York Times, 28 Nov. 2016,
www.nytimes.com/2016/11/28/us/politics/trump-waterboarding-torture.html. Accessed 21 Oct. 2017.
Donald Trump on Terror: You Have to Fight Fire with Fire. Youtube, 2016.
Youtube, www.youtube.com/watch?v=gWBPb9VXYDg. Accessed 21 Oct. 2017.
Gambino, Lauren, et al. "Syrian Refugees in America: Separating Fact from
Fiction in the Debate." The Guardian, 19 Nov. 2015,www.theguardian.com/us-news/2015/nov/19/syrian-refugees-in-america-fact-from-fictiN-congress. Accessed 27 Oct. 2017.
Masters, James. "Donald Trump Says Torture 'Absolutely Works' — but Does It?"
CNN, 26 Jan. 2017, http://www.cnn.com/2017/01/26/politics/donald-trump-torture-
waterboarding/index.html. Accessed 21 Oct. 2017.
Posner, Eric. "The Case against Human Rights." The Guardian, 4 Dec. 2014,
www.theguardian.com/news/2014/dec/04/-sp-case-against-human-rights.
Accessed 21 Oct. 2017.
"Trump's Executive Order: Who Does Travel Ban Affect?" BBC, 10 Feb. 2017.
www.bbc.com/news/world-us-canada-38781302. Accessed 20 Oct. 2017.
World Vision Staff. "Syrian Refugee Crisis: Facts, FAQs, and How to Help."
World Vision, 13 July 2017, www.worldvision.org/refugees-news-stories/syria-refugee-crisis-war-facts. Accessed 21 Oct. 2017.
Yee, Vivian, et al. "Here's the Reality about Illegal Immigrants in the United
States." The New York Times, 6 Mar. 2017,
www.nytimes.com/interactive/2017/03/06/us/politics/undocumented-illegal-immigrants.tml. Accessed 27 Oct. 2017.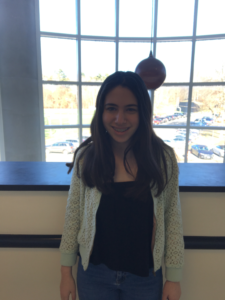 Competing Rights of Man and Government
Julia Blank, Greenwich H.S., Greenwich, CT
As an avid Model UN participant and lover of all things international, my heart tells me to strongly condemn Trump's travel ban, plan for deportations, and morbid fixation on waterboarding. As an avid student diving into the study of government and political philosophy, however, my head tells my heart not to be so quick to judge them.
While I praise the aspirations of human rights law, I agree with Eric Posner's assessment that it is "hopelessly ambiguous" allowing "governments to rationalize almost anything they do." Moreover, I think it is foolish to believe that there is some universal objective standard regarding which rights should take precedence over others. This ignores the long-standing reality that people's views of which are the most important rights are dependent on many factors including education, wealth, cultural norms, religion, and identity.
It is paternalistic and arrogant for one nation, or even the leaders of many nations, to assume that there is a one-size-fits-all hierarchy of these rights. With this in mind, as much as I dislike these policies and think they are misguided, I would argue that Trump's actions are intended to promote the security of his citizens.
This is the function of a government leader and is precisely what a nation's leader should do even at the expense of rights of citizens of other nations. I would also argue that the Universal Declaration on Human Rights needs to be amended only if we believe that such a declaration should become binding law. If, instead, we view it as analogous to our own Declaration of Independence it can remain as is; an aspirational statement of how we might like the world to be if pesky things like individual national self-interests didn't get in the way of our utopian internationalist vision.
The first part of the question posed above is how to respond to Trump's claim that his policies are intended to enforce American citizens' rights to "life, liberty, and security of person." My cynicism about his political motives, aside, let's assume that I do believe that he is in good-faith with this action and is attempting to protect the American people. If so, then I would say these actions are not only appropriate, they are essential.
The entire reason why governments were created in the first place is because groups of individual banded together to protect each other from other groups of individuals. Even back in the times of cavemen, people traveled in groups to protect each other from the dangers of the mysterious world. Protecting your own nationals from hostile foreigners is the quintessential proper function of government. If a leader were more concerned about the human rights of a foreigner than the safety of its own citizens, it would be falling short on its primary responsibility and could even be considered treason. But, let's analyze a little more what human rights these policies might conflict with in more specifics. There are three policies cited above: the travel ban, deportation of undocumented immigrants, and waterboarding.
The first policy mentioned, the travel ban, is not really in conflict with any human rights. There is no right to be able to travel to whatever country you choose nor is there an expectation that countries should have open borders. No one has ever complained that it is a denial of human rights for countries to require visas and passports for entry. The Alien act of 1798 even sets precedent for these laws to exist. During the Presidency of John Adams, he was given the ability to deny the immigration of citizens who may potentially be dangerous to the nation. Perhaps, if we see the travel ban as just a facade for a way to discriminate against people of a particular religion then we would see this as a denial of human dignity. However, even if that may be the ugly inspiration behind this initiative, the written law says nothing about religion. In fact, many religious ethnic minorities from these countries will suffer similarly to the Muslim majorities.
Similarly, the deportation of undocumented immigrants does not seem to be in conflict with any essential human right. There is no human right for people to be able to immigrate to whatever country they choose. Trump's policy takes aim at people who have immigrated to the United States illegally. As much sympathy as I have for them on a personal level, I can't say that their deportation is a violation of their human rights. Nowhere in the Declaration of Human Rights or American Constitution, does it say it is a human right to live in a country they were never granted permission to be part of. I would argue that it is unkind and not wise, but it is not illegal by any standard of national or international law. So, questioning this policy also seems to be a sham way of combining many of Trump's most unkind initiatives and somehow arguing that they are bad because they are violations of human rights. They may certainly be bad, but they aren't offensive from a human rights perspective.
The third policy cited, waterboarding, does seem to present a classic example of how rights can be in conflict. While both the Geneva conventions and the Declaration of Human Rights do outline waterboarding as a human rights defense, they also identify the right to security and for nations to procure and protect the security of its' citizens. Let's imagine a scenario in which the US government is certain that an individual has information about a planned nuclear attack not only on its citizens but on citizens of multiple countries. Let's further assume that the US believes it can use waterboarding to get this individual to provide it with information to stop the attack.
The immediate choice then comes down to the suffering of one individual for the safety of millions. I feel pretty sure that in this drastic scenario, even most avid supporters of human rights law might be tempted to permit waterboarding. Of course, this is a stark and an improbably bold example. In most cases, the potential attacks would not be as large, the certainty of getting information would not be as clear, or there would be other complicating factors. But, the point of this is that there is some situation in which most people would make the utilitarian assessment, the one that focuses on the consequence of the action, that torture is acceptable. This is a case where two competing notions of human rights security vs. freedom from torture are in conflict. In these cases, the obligations of governments to its own citizens must take precedence over its obligations to uphold international standards of human rights.
So, how are we supposed to rank which human rights take precedence over one another when they are in conflict? It would be helpful in these cases to have a hierarchy of human rights. One way to do this would be to look at why governments exist and what their essential purposes are. These essential purposes are what should drive which human rights are top priorities and which are secondary or tertiary. However, there is a severe flaw on this method. The problem with this approach is that people disagree as to what the essential purpose of their governments are. Certainly, all agree that their governments are there to protect them from foreign invaders. But others believe that their government exists to also provide employment and livelihoods to all of its citizens. Others believe that their government exists to preserve their religious way of life. Still, others see their government as a minimal force in daily lives, and as guardians of their personal freedoms. This is seen as a constant struggle throughout history, and driving the political stage we see today.
The struggle between Federalists and Democratic Republicans at the constitutional convention, the sparring between modern day Democrats and Republicans over the policies above, and even the fight among enlightenment philosophers and their often authoritarian or monarchical governments. This idea of ranking and prioritizing rights universally defies Rousseau's theory of the social contract. The entire idea of a social contract is that the people agree to a set of values and set up their government in line with these values. The assumption is that people can opt out of this contract by choosing to live in another place, under another government. The creation of a one-size-fits-all hierarchy of human rights would deny people the ability to choose to live under a government that shares their own particular values.
Without specific guidance about how these rights should be prioritized, we are left with the problem described by Professor Posner. Governments can basically justify almost any action they take as in-line with an essential human right, even if it violates another essential human right. I think this is an inevitable situation if we want to live in a world that allows individuals to band together to form different communities with different values. This does not make the Universal Declaration on Human Rights useless. Like our own Declaration of Independence, it is a document filled with inspiring and lofty, nearly always distant goals. Listing these goals can only help bring us closer to a world where Human Rights are respected more broadly, even if it doesn't do enough to ensure that all countries adhere to these ideals. Like me, many countries and many citizens of the world, even those of us who embrace internationalism, may find themselves conflicted between their hearts and their heads when confronted with difficult choices between human rights and national interests. But documents like the Universal Declaration ensure that there at least continues to be a struggle and pushes the cause of Human Rights forward in the world and into the future.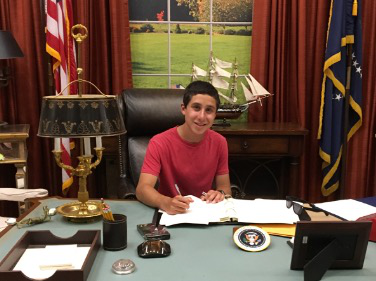 History Must Not Repeat
Jacob Miller, Horace Greely H.S., Chappaqua, NY
I was in the third grade when I had my first experience with religious prejudice. Waiting in the line for the vault at my regularly scheduled gymnastics practice, my friend and I were engaged in our usual banter as he released some words that truly struck me by surprise: "Isn't it true that all Jews steal money to become rich?" Being just half the age that I am today, I didn't think much of it, largely because he hadn't known I was Jewish, and I didn't want to start any conflict. But every so often I found myself coming back to this moment and reflecting on it. I knew that he wasn't a bad person. He was just as young as I was, and would continue to be supportive of me in the years to come. Why, then, could he have generated a response so biased, repugnant, and religiously intolerant?
It all came down to a lack of understanding. It was not possible for him to have come to that conclusion on his own, and he likely raised the idea from something that he had overheard in the past. But where would he have overheard it, and why would someone have said it?
American society has always been plagued by religious misconceptions. Unfortunately, one religion has been recently targeted above the rest. In the past several years, a small percentage of the Islamic population have become radicalized, and they are using their religion as a justification to terrorize innocent people all over the world. Ironically, the vast majority of the victims are their Muslim brethren because they live in and around the African, Middle Eastern, and Asian countries with powerful terrorist organizations.
Many of these citizens, fearing for their lives, have fled their native countries and sought refuge in other areas of the world with more stability. Due to the small amounts of money that these refugees have, it is very difficult for them to travel great distances, and they usually end up migrating to relatively safer areas in the Middle East temporarily, such as Turkey or Lebanon ("Syrian Refugee Crisis") while attempting to be accepted into a European or North American country. The United States, the "land of freedom" with the largest economy in the world (Gray), seems like a nation that should be willing to take in substantial amounts of refugees and offer assistance in this humanitarian crisis. The nation has not, however, accepted the responsibility of sheltering these refugees, instead attempting to pass a federal ban preventing refugees from seven predominantly Muslim Middle Eastern countries surrounded by conflict from entering the U.S. The argument is that doing so increases the security of American citizens, but the miniscule effect that this has on the safety of individuals is not worth the extreme dangers that these refugees are facing everyday they are not accepted into a more secure settlement. The potential ban on Muslim refugees from entering the United States does not ensure that every citizen's "right to life, liberty, and security of person" is enforced because it only prevents innocent victims from relocating to a safe haven and neglects to address security issues within the borders.
One of the largest initiators of the proposed Travel Ban is the growing phenomenon of Islamophobia. Having swept the country as an effect of the increasing frequency in terrorist attacks being carried out by Islamic extremists, it has become common for people to subconsciously associate all Muslims with terrorists (Gutoc), a high level of stereotyping for a religion with more than 1.8 billion followers (Lipka). Prior to this proposed ban, there were still heavy vetting procedures in place to ensure the legitimacy of the refugees entering the United States, and background checks were used to prohibit the access of anyone associated with terrorist organizations. These procedures have been successful, as not a single refugee from any of the seven banned countries has killed someone in a terrorist attack in the U.S. (Wilmingham, Martucci, and Leung). The intentions of the ban appear to be further discriminatory, rather than beneficial, to American citizens because there has never been a security issue with the acceptance of these refugees into America. In addition, the September 11th attacks on the World Trade Center in New York City were carried out predominantly by Saudi Arabians, with two respondents from the United Arab Emirates and one each from Egypt and Libya ("Identity and Immigration"). All of these terrorists were legally permitted access into the U.S., yet none of these countries were included in the Travel Ban. The reasoning for this decision is that the president and father of this executive order, Donald Trump, has held many business interests within these countries, and would not want to create tension with them. It sounds silly that a single person has the potential to dictate rules affecting millions of people all because of personal preferences, but that is what could occur.
The United States is currently the strongest nation, economically and militarily, in the world. The influence that it has had on the global landscape is undisputed, and many of its policies, trends, and cultural aspects have been adapted by other countries as well ("America's Cultural Role"). It should be a moral responsibility of a nation with so many resources to assist in this humanitarian crisis that is occurring today. Even though these displaced people are being affected by conflict happening thousands of miles from U.S. borders, in an era of Globalism, the United States has a duty to spread assistance, not shy away from it. During the Cold War in the mid 1900's, Russia and America both "fought" to spread or contain Communism ("Marshall Plan"), interfering with the sovereignty of other countries in attempts to better spread their influence and implement their power. Both philosophies, whether to spread or to contain the new phenomenon, had their advantages and disadvantages, and there were valid arguments for and against each approach. In terms of assisting refugees fleeing from these war-torn countries, there is no debate: it should be done. The means to this approach, however, are disputable. Some cannot afford the burden of assisting others when they are barely surviving themselves. Some do not want change within their own communities. And some fear that the refugees being let in could be dangerous and potentially cause harm.
Well, it's time to wake up and really understand the situation. No one is calling upon any individual and requiring that they provide assistance to these refugees. No one is trying to double the population of any community with an influx of foreign refugees. And no one is being allowed into the United States without a series of comprehensive background checks (Park, Haeyon, and Buchanan), weeding out all of those with violent histories. But innocent humans should have the right to security. Just because they were born into a violent situation does not mean they are deserving of the constant dangers in these conflicting areas. As a nation of great fortune, we must recognize the devastating conditions that these refugees are facing everyday of their lives, and take part in accepting them into our safer communities. To turn away dignified people because of their religious beliefs is a mistake that has been made all too often in history, and we should not allow it to repeat itself.

The Universal Declaration of Human Rights, the guidelines that all nations are expected to follow in terms of treatment of its citizens, states in Article 2 that "Everyone is entitled to all the rights and freedoms set forth in this Declaration, without distinction of any kind, such as race, colour, sex, language, religion". Nowhere in the Declaration, however, does it have any restrictions on discrimination regarding humanitarian aid. In a crisis to the scale of the current one pertaining to refugees, it is necessary for people to interfere and help the impoverished and displaced persons. The lack of discrimination should still be applied to these situations, however, and just because someone is of a certain race, sex, or in this case, religion, it does not justify their denial of assistance in crises.
If the Trump Administration is really as worried about domestic safety as they appear to be, then there are more dire areas to focus than banning Muslim refugees. The initial motive behind the Travel Ban was to prevent any potential terrorists from entering the United States, but according to CNN, 440,095 Americans were killed from gun violence between 2001-2014, while just 3,412 Americans were killed by terrorist incidents in that time period (Bower). This equivocates to one American being killed in a terrorist attack for every 129 Americans killed by guns. And if 9/11 is excluded, that number jumps up to 1012. The gun debate is still a highly partisan issue, but considering that there are on average over 1,000 more gun related deaths per each death in a terrorist attack (9/11 excluded), it may be wiser to focus on the pros and cons of the possession of firearms over the banning of innocent refugees.
In my scenario, being told an untrue statement by a fellow third grader had no lasting impacts on me. I was not in a situation of crisis, and at that time he held no authority that could deprive me of basic and simple privileges. The refugees in these war-torn countries are not as fortunate as I was. This misconception and association of all Muslims to terrorists has prevented them from seeing safety from the actual terrorists. Under the Obama Administration, action was still being taken to allow a certain amount of the refugee population to settle in the United States and there had never been a threat to civilian safety, yet the Trump Administration seems to be deciding to end this policy and spread more discrimination. Limiting the human rights of thousands and thousands of people based on their religious affiliation is an action that was vowed not to recur since the conclusion of World War II, and as a community, as a nation, and as common, dignified people, we cannot allow for this religious suffering to happen again.
Works Cited
"America's Cultural Role in the World Today." Access, Cappelen Damn,
access-internationalvg2.cappelendamm.no/c951212/artikkel/vis.html?tid=385685.
Bower, Eve. "American Deaths in Terrorism vs. Gun Violence in One Graph." CNN, Cable News Network, 3 Oct. 2016,
www.cnn.com/2016/10/03/us/terrorism-gun-violence/index.html. "Containment and the Marshall Plan." Ushistory.org, Independence Hall Association, www.ushistory.org/us/52c.asp.
Gray, Alex. "The World's 10 Biggest Economies in 2017." World Economic Forum, World Economic Forum, 9 Mar. 2017,
www.weforum.org/agenda/2017/03/worlds-biggest-economies-in-2017/.
Gutoc, Abraham. "Subconscious Bigotry: When You Associate Muslims with Terrorism." Rappler,
www.rappler.com/views/imho/175668-subconscious-bigotry-muslims-terrorism.
"Identity and Immigration Status of 9/11 Terrorists." Federation for American Immigration Reform, Jan. 2011,
fairus.org/issue/national-security/identity-and-immigration-status-911-terrorists.
Lipka, Michael. "Muslims and Islam: Key Findings in the U.S. and around the World." Pew Research Center, 9 Aug. 2017,
www.pewresearch.org/fact-tank/2017/08/09/muslims-and-islam-key-findings-in-the-u-s-and-around-the-world/.
"Syrian Refugee Crisis: Facts, FAQs, and How to Help." World Vision, World Vision Inc., 6 Nov. 2017,
www.worldvision.org/refugees-news-stories/syria-refugee-crisis-war-facts.
Park, Haeyoun, and Larry Buchanan. "Refugees Entering the U.S. Already Face a Rigorous Vetting Process." The New York Times, The New York Times, 29 Jan. 2017, www.nytimes.com/interactive/2017/01/29/us/refugee-vetting-process.html.
Willingham, AJ, et al. "Chances of a Refugee Killing You – and Other Surprising Immigration Stats." CNN, Cable News Network, 6 Mar. 2017,
www.cnn.com/2017/01/30/politics/immigration-stats-by-the-numbers-trnd/index.html.
The "Us" And The "Them"
Karolína Mia Bartošová, EDUCAnet gymnazium, Prague, Czech Republic
I scroll through Facebook and rest my eyes on a post by HateFree Culture. "Myths and Facts: With Gypsies come only problems. They destroy houses, burn floors. They behave like animals!" I click on the article, listing everything that is wrong about this statement (stated by a person from my country, the Czech republic) and explaining how stereotypes are highly misleading. Kim Bogucki mentions in her amazing TED talk, "not every Mexican is undocumented, not every person of color is a criminal, not every white cop shoots people of color.." I click on Myths and Facts and am overwhelmed with similar hateful comments, in which the staff of HateFree explains why their hate is utterly unreasonable. Comments such as: "Gypsies don't want to adapt, they just want to take, take, take!" or "Gypsies have everything for free and live from the taxes we pay!" and sadly, many more.
Romani is an ethnic group, which had come to Europe in 14. century, however they originated in the Indian subcontinent. They developed a reputation of a nomadic lifestyle and a migratory ethnic.
---
"Us versus Them | Kim Bogucki | TEDxPennsylvaniaAvenue." Performance by Kim Bogucki,Youtube, 14 July 2015, www.youtube.com/watch?v=aevrVzymeOA&feature=youtu.be Bradford, Alina. "Gypsy (Roma) Culture: Customs, Traditions & Beliefs." LiveScience, Purch, 1 May 2017, www.livescience.com/44512-gypsy-culture.html.
From a young age, most people in the Czech Republic are taught to respect others, no matter their skin color, religious affiliation or looks. Yet, whenever they have to walk past a Roma, they either cross the street, clutch their purses, reach for a pepper spray or at least quicken their pace. I believe no one is born racist, however somehow people still manage to develop a feeling of hate based on our fear towards a whole race, only judging from their skin color. Does this sound ridiculous? It does. Nevertheless, in my country, this is the reality and it is not discussed enough to prevent it from being an issue.
Upon arrival, my former English teacher who flew all the way from the USA, had to undergo a 'sensitivity training', as Romas aren't a problem in his country to adapt them to the poor situation in the Czech republic, personal experiences and movies had been played for the foreigners. I have never even talked about the issue in school, just until last year, as it is a very sensitive topic in the Czech republic and most people try to avoid it to prevent heated discussions. When my teacher opened the topic and waited for the class' reaction I waited as well what the others have to say. And everyone was quiet and didn't say a word. Just as the teacher took a deep breath to start a debate, a boy raised his hand. "I hate them." It struck me. Who is THEM? "Them" are the ones who aren't us. On the other hand, who are we? Who is "us"? Those are all questions lying behind the whole problem of racism. We tend to put people in boxes, sometimes even unintentionally. We divide people into certain groups, based on what is most often only a first glance. As described in a powerful video by TV2 Danmark, "people see themselves as a part of a group of other people, depending on a common trait they share, it might be religion, age, hair color, social status or the color of their skin". Most people do not bother to dig deeper and find common hobbies or traits in the people who aren"t the comfortable and comforting "us". Furthermore, Roma people are not only labeled as "them" and only rarely accepted as "us", they are also put in a pigeonhole according to mean comments (not just online), disregarding stereotypes and inappropriate jokes. This results in what is considered to be almost "general knowledge": All Gypsies are thieves, thugs, bullies, rapists…This not only can not be considered a fact. This also, and most of all, promotes fear, violence and most of all, racism.
Another example of this is what I've seen only a few days ago; a harmless post by a community on Facebook called Psí štěstí (Dog's luck), which shares pictures of dogs looking for a new home for various reasons. It was about a dog called Bobík, who was taken away from a Roma family, which supposedly wasn't able to take care of him. I listed through the comments and found numerous negative, rude comments such as: "I wouldn't even give a rat to them (Roma's)" or "I wouldn't trust them to take care of a Tamagotchi." Those were comments left on a post about a puppy looking for a new home. Those were comments by real adult people, who might even have children.
---
Barnes, Z. (2017, August 31). Email interview
"TV 2 | All That We Share." TV 2 | All That We Share, TV2Danmark, 27 Jan. 2017, www.youtube.com/watch?v=jD8tjhVO1Tc.
Psí štěstí, 18 Nov. 2017, Facebook status update, Retrieved from https://www.facebook.com/psistesti.cz/posts/1951375305184122 (The comments were deleted by the Facebook page, a screenshot will be enclosed on the last page of this essay.)
I am getting on a bus and as the doors are closing, a group of guys rushes in, pushing me onto the people already standing on the bus. I am guessing they might be a bit older than me, perhaps 18 years old. They don't attempt an apology and so I take a deep breath and let it go. One stop later, two of the boys start shouting rude words, exclaiming, laughing and bumping into everyone around them as the bus takes a sharp right turn. I take out my headphones and look the same direction as them. Two small Roma boys, probably not older than 12 or 13 are standing at the opposite side of the bus, holding onto the poles and talking quietly. I hear the white boys next to me shout: "Hey, Gypsies, wanna take my wallet straight away or do you want to kill me first?" I look at the two little boys. They lower their heads, staring into the ground. The bus is full of people and I look around for someone to stand up for them. But no one does. Some people smirk, some just stare into the ground. And I don't do anything myself. I feel alone despite being considered by most people on the bus as a part of 'us'. And the two Romas are 'them'. I ask myself why haven't I done something. I must say I was worried I might fall out of the comfortable 'us' box, become a part of 'them' and get in trouble. I was weak because I didn't feel support from the others on the bus. And that needs to change. Racism should be a thoroughly discussed topic in all Czech schools, televisions, on social media and in newspaper, so that the ones who are scared to help, would gather all the needed courage to stand up to racism. I keep replaying that moment in my mind. And I will be for a long time, until racism towards the Romas will not be a problem in my country. However that will not happen by itself, it needs help from us, us people in general, to realize that in the end, we are all humans.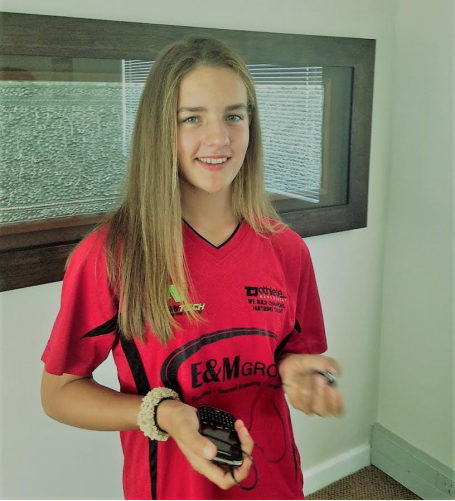 Ubuntu1, भाईबंदी, Kameraadskap, اد ن سالح ال ,Comeradeship…
By Soleil Botha, Collegiate Girl H.S., Port Elizabeth, South Africa
Michael Onyebuchi Eze stated, "A person is a person through other people' strikes an affirmation of one's humanity through recognition of an 'other' in his or her uniqueness and difference. Humanity is a quality we owe to each other. And if we belong to each other, we participate in our creations: we are because you are, and since you are, definitely I am.".
"To deny human rights is to challenge their very humanity". Behind every human right there is story and behind every story a struggle. Each human right I inherited was not safeguarded by a police force but by the corpses on the Soweto streets2, each human right that protects me today was not publicized in the speeches of the prime ministers but by the mouths of the malnourished and each human right that allows me to prosper was not created in committee meetings in parliaments but around a fire in a rural reserves. This is the story of South Africa.
The rebirth of the new South African identity in 1994 was revolutionary but as with the trudging evolution of any new born it came with unforeseen adversities. In the dawn of a new nation the process started with an uncoordinated crawl as it commenced in exploring the uncharted fields of freedom and democracy. Today the toddler has started to speak his first words of equity. However, because the rainbow nation is an offspring of a notorious political, military, economic and social system orchestrated to deny human rights on the basis of race thus due Apartheid we have inherited the Sins of our fathers as the scars inflected during the previous decade still runs deep throughout the land. This sinister system which promoted social engineering resulted in South Africa being one of the most unequal countries in the world today there for the composition of the of the sectors of poverty, unemployment, vulnerability and discrimination coincide with race thus the biggest infringed human right in South Africa is the right to equality3., Gail Smith ,Spokesperson of the South African Rights Commission, reported, "Since 2012, the number one human right violation in South Africa has been around the right to equality."
The government's policies try to rectify the problems of the past instead of providing a long-term solution to the present. On paper human rights have been documented in our constitution and has granted to all but on the streets these rights have lost some of its value. The South African government's commitment to human rights remains in question as the past few years the eroded effort led the free generation of today asking for the refund for the dreams their parents were sold in 1994.
The rainbow nation was an abstract, idealistic and fictitious notion created a society of nominal equals. To our parent not having to carry a dompass4 or bow to the white baas5 was seen as progress or at least it was better than the beatings, rapes and massacres on yesterday's streets. In the words of Malcom X6, "If you stick the knife nine inches into my back and pull it out three inches that is not progress. We still have a knife in our back."
How is this freedom when the face of poverty today is still that of the victims of Apartheid? The configuration of the gentry has been altered but the configuration of the lower classes has been preserved.
The poor cannot feed their children a vote, today's free feet cannot visit their ancestors land without being deemed trespassers7 and beggars have earned the right qualifications but are born the wrong race8.
23 years prior to Apartheid9 and inequality with regards to race, religion, caste, colour and gender are still evident.
Race inequality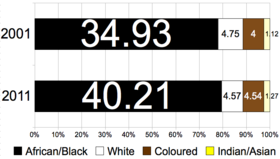 Legislation cannot change a country's tolerance towards racism but rather a change in heart. Markiana Massacre and the various xenophobic attacks are testaments of a bitter reality: human rights are contextualised.
The Markiana Massacre of August 2012, began with a protest against poor wages and 34 slaughtered platinum miners later police brutality was declared. Police officers received a slap on the wrist before returning to office. Police officers , partially white, was criticised of being deemed above the law. The Commission criticised the mining union for not resolving the dispute over increase in wages and better accommodation. There was no protection for the poor black working class.
Conflict was not exclusive between different local groups in South Africa but also between groups of different countries. Xenophobic10 attacks in April 2015, led to thousands of foreign nationals' shops being looted and their families assaulted KwaZulu Natal. The victims of this prejudice were Zimbabwe and Somalia. The police force arrested but never successfully prosecuted the instigators neither did they publicly condemn provocative comments made by traditional leaders and government officials who promoted this xenophobic movement.
Income inequality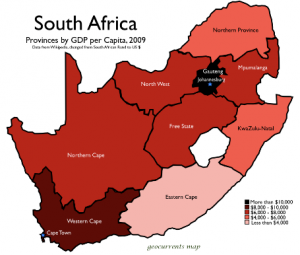 Severity of income inequality by country as measured by the Gini coefficient
South Africa has one of the most unequal income growth and distributions on the planet with 60% of the people earning less than R42, 000 per annum whereas 2.2% of the people has an income exceeding R360, 000 per annum. Poverty is still largely experienced by the black population as they make up 90% of the impoverished class whislt being 80% of the total population make up thus poverty coincides with race.
The number of people living on less than US$1 from day-to-day has doubled in from 2 million to 4 million in the last decade. The government issued welfare grants as a shortterm solution to keep the uprisings at bay however failed to create a sustainable system for South Africa were all can experience economic independence and share in the country's wealth where the previously disadvantaged can become entrepreneurs, captains of the economy and business owners.
Inequality is the roots of all problems thus economic salvation can be stimulated once the income gap is rectified through a change in attitude and application towards government policies.
Land distribution inequality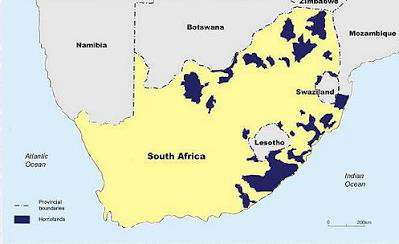 Homelands created during Apartheid indicate in dark blue
As of 2006, 70% of the land is in the hands of 8.4% of the population, the whites. This form inequality was the offspring of the 1913 Land Act that stated that Africans could only own land in reserves where the land was infertile, flood-prone and undesirable. This meant that 80% of the population lived on 7% of the land. Thousands were displaced and forcibly removed from their land without compensation. The government strived to return the land to many black Africans but in recent years the effort has become eroded.
Gender inequality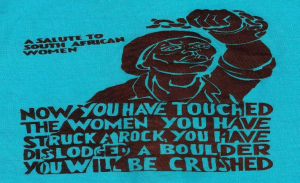 Today, South Africa women are not benefitting from the laws promoting gender equality. This is in part caused by gender-based violence and the culture of many ethnic groups which promote patriarchy, according to the Commission for Gender Equality. KPMG, the acclaimed finance company, reported in 2014 that gender-based violence against women is high across all racial and economic demographics in South Africa. The study further states that the female homicide rate in 2009 was five times the global average.
The ability of women to claim land entitlements are depend, the goodwill of male partners and relatives. Many women partake in labour including chores, child bearing and rearing, which is not accounted for in national statistics and unpaid thus many remain outside the formal economy. Gender inequalities is inherited in households consequently it spread to gender inequality in the workplace. Women have a lower access to forms of paid employment, lower incomes and less job benefits and less job security than men do. Women constitute 30% of the members of parliament. 77% of women earn same as male counterparts, according to 2010 figures from Statistics South Africa.
Gender inequality stimulates a rape custom. United Nations reported that of all the sexual offences documented in South only 6% of these led to convictions There are few support structures for victims of rape. Organisation for Economic Co-operation and Development (OECD) graded South Africa 90th out of 148 nations on the gender index.
Exorcizing the culture of the exploitation and oppression women is vital in order for the prosperity of my country.
Women have a right to a wage which sustains a dignified livelihood and the rights to capitalise on education, training, and equal opportunities. Christopher Hitchens, wrote: "The only known cure for poverty that has ever worked is the empowerment of women."

Religion inequality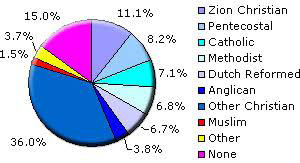 South Africa is a secular state, with freedom of religion documented in the Constitution. Section 15 of the Constitution states that religious observances are permitted in public schools provided they are conducted on an equitable basis which acknowledges religious diversity and attendance is free and voluntary however some religions are more promoted than others.
The post-apartheid South Africa's calendar of public holidays still celebrates Christian concepts for example Good Friday and Christmas Day. The CRL Rights Commission held public hearings in June and July 2012 for a review of public holidays following the rise in complaints from minority groups about discrimination against their religion not being recognised by the public. In another case, the Constitutional Court found that Durban Girls' High School unfairly discriminated against a Hindu schoolgirl by not permitting her to wear a nose stud.
Culture inequality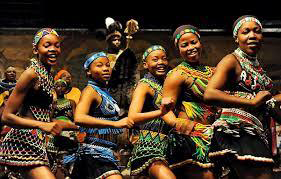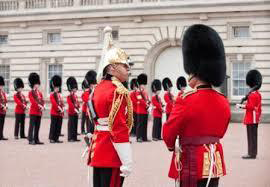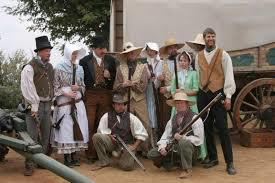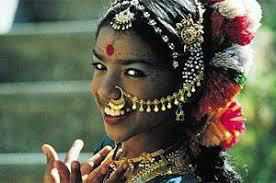 Many who dismiss being labelled a racist have the misconception that racism is characterised by active, violent and discriminatory acts rather than benign actions or something as simple as a mentality. Although discrimination has been legislated away on paper, it has not been erased from many' s psyche. Whites who oppose affirmative action today forget that apartheid was an affirmative action on the largest scale in history.
South Africans have assimilated into a Western culture thus lack the authenticities of their ancestors. South African's were not rewarded due to their cultural differences but on how well they adapted to foreigner's. With the recent birth of an African Renaissance, many criticised that certain cultures were valued more than others since colonial elements as well as the whites government of Apartheid imposed their culture in the form of the names of various streets, suburbs and cities as well as the establishment of various statues which celebrate the early pioneers of their culture. This has sparked a recent 'cleansing' movement in which many colonial statues were vandalised by non-white youths in attempt to have them removed.
In conclusion accepting culture is not only recognising the external manifestations of culture like food and dress of a particular peoples but also accepting their psyche.
Inequality in facilities in 2017
The access to basic services is are still skewed in racial, gender and geographic terms. These trends clearly reflect inherited apartheid inequalities. This crime against humanity was the systematic exploitation of resources such as land, minerals, wealth and labour by the minority white at the expense of the black majority.

| | | |
| --- | --- | --- |
| Access to | Whites | Blacks |
| Running water on property | 87,2% | 51.7% |
| Telephone | 95.4% | 31.1% |
| Flush toilet | 98.7% | 41.9% |
| Refuse removal | 99.5% | 45.3% |
| Electricity | 96.6% | 39.3% |
| Radios | 94.7% | 68.7% |
| Refrigerator | 97.6% | 40% |
| Television | 92.6% | 44.2% |
| Unemployment | 4.1% | 28.1% |
Distrubution
Unemployment
Unskilled non-whites make up 90% of the unemployed sector but 80% of the population. Senior management posts are still painted lily white, non-whites are underrepresented in virtually every sector of the economy and non-whites receive less job security, job benefits and pay.

Conclusion

The triumph over inequality may not be witnessed by the generations of this epoch as a nation at war with itself is one of the poorest nations in the world. A countless number of South Africans are still living in dehumanising situations in a land where the fat cats get fatter and the vagrant's thin cans emptier as many forget that human rights are interdependent and interlinked without it society ceases to exist. Rejecting equality is not disregarding Mandela, Sisulu or Mbeki's efforts in the struggle but it becomes a denial of humanity to all. An individual's freedom to equality should never be compromised neither prioritised over another's.

Tomorrow the weak will still be neglected, the doors of education will be closed for money is the key, the public purse will become the corrupt's purse, tyrants will still sit on our thrones and cabinet ministers will be coordinated like chess pieces to fasten its grip around the staff. Today inequality is an obstacle that lies in our path to opulence and social cohesion.

FOOTNOTES:
1 Ubuntu (Zulu pronunciation: [ùɓúnt'ù]) is a Nguni Bantu term translated as "humanity towards others", and "the belief in a universal bond of sharing that connects all humanity".
2 Sharpeville massacre in Soweto in 1960 where the police shot dead 69 antiapartheid demonstrators who protested against the crooked Bantu Education system. It was a major turning point in the struggle against the White superiority.
3 Universal Declaration of Human Rights Article 1; "All human beings are born free and equal in dignity and rights."
4 A term translated to "dumb pass" created to show resistance towards the pass laws created by the Apartheid government in which non-whites' movement was restricted across South Africa.
5 Translated into boss in English
6 Malcolm X (1925–1965) was an African-American human rights activist.
7 White colonial land dispossession enabled by the Native Land Act in 1913 took land away from any member of an aboriginal race or tribe of Africa. There was a prohibition imposed on natives from buying or hiring land in 93% of South Africa. As a result many natives lost land they inherited from their ancestors.
8 Non-whites have now more than ever before received the best opportunities to further their education and skills yet they whites still get preference in employment and non-whites under represent in the workplace despite various government policies that rectify the past.
9 Apartheid denied land ownership, franchise and freedom of movement of non-white South Africans.
10 Xenophobia is the dislike and distrust of foreigners
Bibliography
· www.statssa.gov.za/?cat=22
· https://africacheck.org/factsheets/factsheet-inequality-south-african-cities/
· https://mg.co.za/tag/rhodesmustfall
· www.sahistory.org.za › Politics & Society › Contemporary South Africa
· www.sahistory.org.za/topic/sharpeville-massacre-21-march-1960
· https://tradingeconomics.com/south-africa/unemployment-rate
· https://adrianfrith.com/dot-maps/
· www.ngopulse.org/article/inequality-south-africa
· https://www.iol.co.za/mercury/news/single-religion-schools-unlawful-10019675
· U.S Department of State. "The End of Apartheid". usa.gov.
· "The World Transformed, 1945 to the Present – Paperback – Michael H. Hunt – Oxford University Press"
· "Race in South Africa: Still an Issue". The Economist. 4 February 2012.
· "South Africa's Population". southafrica.info. Retrieved 25 November 2013.
· Durrheim, K (2011). "Race Trouble: Race, Identity, and Inequality in Post-Apartheid South Africa". Theory and Psychology.
· "United Nations report highlights growing inequality in South Africa". World Socialist Website. 21 May 2004.
· Bhorat, H (19 July 2013). "Economic inequality is a major obstacle". The New York Times. · Klein, Naomi (2007). Democracy Born In Chains: South Africa's
Constricted Freedom. Henry Holt and Company.
· Atauhene, B (2011). "South Africa's Land Reform Crisis: Eliminating the Legacy of Apartheid".
· Klein, Naomi (2007). Democracy Born in Chains: South Africa's Constricting Freedom.
· Mpehle, Z (September 2011). "Black Economic Empowerment in South Africa: Reality or Illusion?".
· https://www.pastemagazine.com/articles/2016/07/and-why-shouldnt-black-america-revolt.html
· sahrc.org.za
· http://www.artnews.com/2006/10/01/a-knife-in-our-back/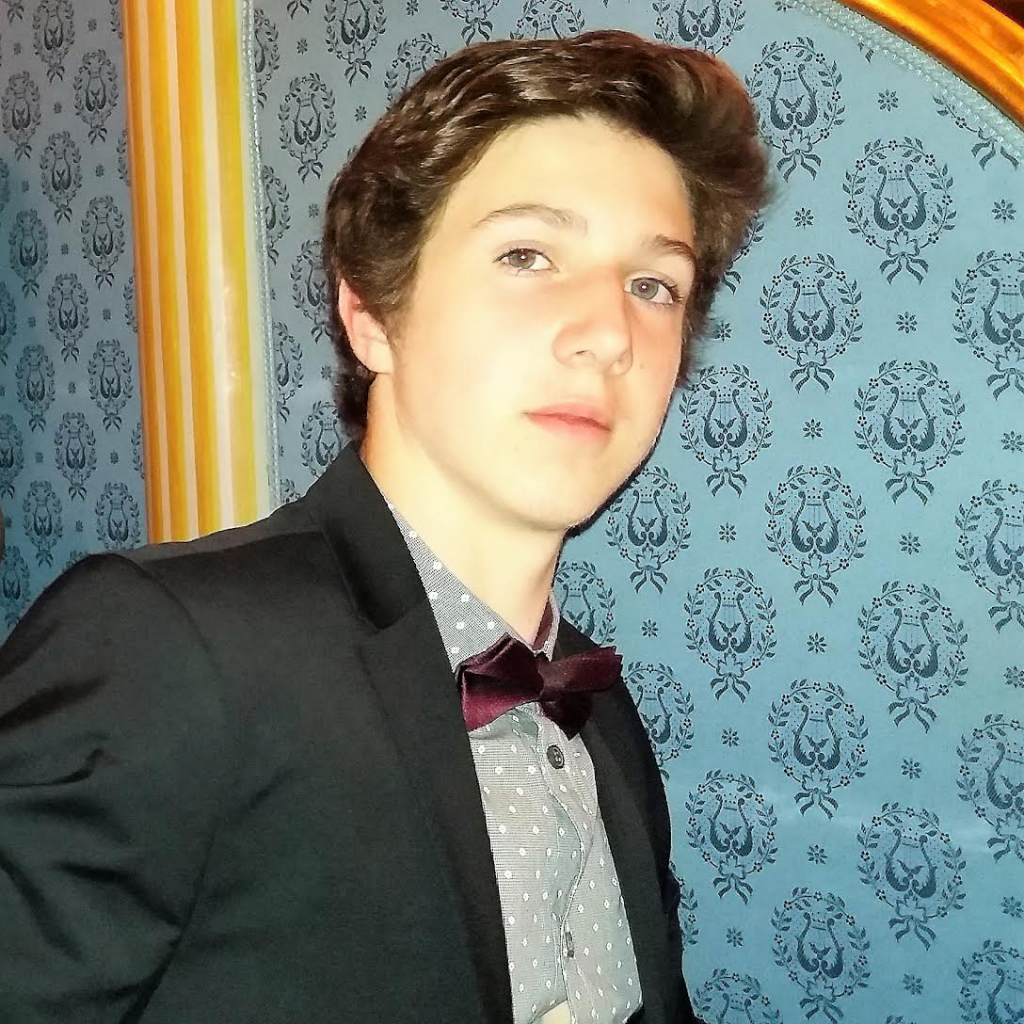 IS EVERYBODY EQUAL?
Kilian Marques, Gymnazium Jana Palacha, Prague, Czech Republic
Kilan Marques, Czech Republic. Roma. Is Everybody Equal? "Why are the Czech people so hateful towards the Roma?" The main reason is the Roma are well educated and do not have jobs. "I too believe that the Czech Republic will have a Roma one day!" [3.5, 3]

In this essay, I would like to draw attention to the violation of Human Rights of the Roma community in the Czech Republic. The Roma, known as Gypsies, have been in our country for many centuries. They came to Europe from India around the 12th century. They share a different language and culture than the majority of Czech people and they have a darker skin. Many times I have encountered racist comments against Roma people. Most people in our country think that the Roma are dangerous, only steal and do not want to work. The Czechs are overprotective of their country and much closed to themselves. Accepting other cultures is very difficult for the Czechs. That is probably because they do not have the ocean and have been isolated by the mountains.
The fact is that a few times, my friends and I did not have a nice experience with the Roma boys. We were playing soccer in a public field and they came and wanted to join the game, which we welcomed because we needed more players. However, after we scored and they started losing, they became vulgar and aggressive. I think they probably feel inferior because they don´t train in soccer teams like us. The reason they don´t is that their parents do not have money to pay the fees and also that soccer clubs don't want to enroll them. There was even one Roma soccer club in the town of Decin (town in the north of the Czech Republic), but no other teams wanted to play with them. It was documented in a film called FC Roma. The whole case became such a scandal that ambassadors of various countries in the Czech Republic formed a team and went to Decin to play with them. Why is this happening? Why are the Czech people so hateful towards the Roma?
I think that the main reason is the lack of education amongst the Roma community. As a result, they cannot find work because they do not have any qualifications and no one wants to employ them. Roma people are not represented in the Czech society. There are no Roma teachers, policemen, businessmen, managers, shop keepers or doctors. They do not have any education because for several generations, they have been continuously placed in special schools designed for children with mental disabilities. After a few decades, more than a third of pupils in special schools for mental disabilities were Roma, which became strange to many human rights watchers and activists all around the world. Lawyers from the Open Society Justice Initiative started to investigate this. They came to Ostrava and started interviewing Roma families and gathering data. After several months of research they filed a lawsuit against the Czech Republic at the European Court of Human Rights. Finally, the ruling over the D.H. and others against the Czech Republic case came out on November 13, 2007. The Roma families won! Or did they? Since then, the Czech Republic is obliged to end the discrimination. It has been ten years now, however, the situation is pretty much the same. That means the steps and measures that the Ministry of Education has taken so far are not effective.
So what should the Czech Republic do? I thought about this for some time and have a few ideas how to improve their situation. The first thing I would do is to place two or three Roma children into every classroom of a public kindergarten and elementary school. The problem is that if a classroom or a school starts having a little bit more Roma students than the non-Roma, the Czech parents start complaining, being racist and taking their children away to another school. As a result, the school ends up with a 100 % enrollment of Roma pupils. We have 80 of such schools in the Czech Republic. The problem begins when there is a class with a majority of Czech, white students. There are two reasons why Roma students would start fighting: the first is because they often experience violence at home since their parents are not educated and cannot discipline their children in a non-violent way; the second reason is that when there is a bigger group of Roma kids, they have enough confidence to start a fight. That´s why I suggest to keep the numbers of Roma in each class limited and they would have to adapt to more peaceful way of interactions. They would make friends with non-Roma kids and, after school, they could go to their homes and see how they live. They would have an example of various jobs their parents do and hobbies as well. If this measure would be implemented, these two or three Roma kids would grow up in this integrated environment and would be able to get a higher education, find a good job and not live in poverty as their parents. They would raise their children in a better environment than the one their parents grew up in. More and more Roma kids would start living in this more educated and peaceful environment, so the crime amongst Roma would decrease. That would help to improve the image of the Roma community in the society and the relationships with the majority of Czechs.
I believe that after a few generations of successful integration of Roma into the Czech schools, the Roma will become a natural part of our society. They will contribute to our country with their skills and wits. Similarly in the United States, the African American community was oppressed by the whites for centuries and managed to break the vicious circle of poverty and discrimination. These changes came about as a result of similar government interventions, some of them quite controversial like busing, where children were moved around from districts in order to create a more integrated school, or positive discrimination, where minorities were given preferential help when applying to universities or professional jobs. The biggest achievement of the human rights struggle in America was the election of the first African American president Barack Obama in 2008. And I too believe, that the Czech Republic will have a Roma president one day!

References
https://www.youtube.com/watch?v=Q6wSLfGBVGY
https://hbogo.cz/filmy/fc-roma
http://www.romea.cz/en/news/czech/czech-republic-romani-footballers-play-embassy-employees
http://www.errc.org/article/dh-and-others-v-the-czech-republic/3559
https://www.opensocietyfoundations.org/litigation/dh-and-others-v-czech-republic
http://scholarlycommons.law.northwestern.edu/cgi/viewcontent.cgi?article=1084&context=njihr
https://www.opensocietyfoundations.org/press-releases/czech-government-flouts-court-ruling-roma-education
https://www.opensocietyfoundations.org/voices/inclusive-education-reform-presents-litmus-test-czech-republic
https://learning.blogs.nytimes.com/2012/04/20/april-20-1971-supreme-court-rules-that-busing-can-be-used-to-integrate-schools/
http://www.romea.cz/en/features-and-commentary/is-impunity-ending-for-ethnic-discrimination-in-the-czech-schools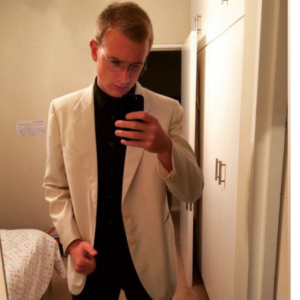 SIMULTANEOUS INEQUALITIES
By Mika Schubert, Wynberg Boys' H.S., Cape Town, South Africa
In my opinion, equality is the most violated human right in South Africa. As expressed by Gandhi, "No two leaves are alike, and yet there is no antagonism between them or between the branches on which they grow." Much like the leaves, as humans, we each have our own uniqueness, but we are all the same species. Yet there is clear antagonism and inequality that is prevalent in society. This is not natural and may be perceived as taught behavior.
These taught inequalities, specifically in the forms of gender inequality, racism and socio-economic status will be the focus of my discussion. I will also discuss possible solutions which, I believe, should start at the root of the problem – education, namely, constructive education. If we start teaching different perspectives and allowing freedom of thought, it could be the solution. If ideas that represent inequality can be untaught, just as it was taught, we could replace inequality with ideas of equality.

The Bill of Rights dictates that all humans must be treated with dignity. According to Merriam Webster, "dignity" is the state or quality of being worthy of honor or respect. Prejudice has many forms and is undoubtedly a violation of dignity. One of the most prevalent forms of prejudice in South Africa is racism.
With a long history stemming from the Apartheid regime, racism has reached a dire situation in South Africa. In some cases, racism is displayed openly, while in other cases, racism is ignorantly displayed in a covert manner. Dr Jonathan Jansen made a great example of how racism is 'hiding in plain sight' with a Facebook post on the 23 of October stating, "Here is one of those irritating habits of white South African men. He greets everyone at the table as 'Mr' this or 'Dr' that. He then sees you, the only black person at the table, does not know you, and starts "hello my friend". First, I am not your friend. Second, where did you learn to stoop?" (2017).
Despite obvious physical experiences of racism, I believe that Dr Jansen might have experienced the worst, and easiest form of racism – from the media. It is worth noting that he posted this post on Facebook and it is on these social media platforms that white privilege and racist comments can thrive openly and subtly without repercussions. The free and non-regulated nature of these networks often results in posts of undignified comments with racial undertones.
With racism on the forefront of inequality in our country, the lack of diversity is rife. South Africa has made good progress with how people of color (POC) are included on television and the media. However, when discussing this issue with fellow students, I came to realize that the writer's rooms, boardrooms and executives of these media outlets are still majority white males. Taking us two steps back from achieving a diverse and equal society. It is impossible for it to be equal if all races aren't equally represented in every facet of society. A diverse array of cultures and ideas cannot be represented through the media if the people at the top aren't a diverse group themselves. Race, gender, sexuality and religion all need to be represented.
In a recent study, it was found that "Since 2012, the number one human rights violation in South Africa was inequality. Citing cases which involve the 'K' word and other derogatory comments with racial undertones such as 'baboon' or 'monkey'" (Smith, 2017). These unacceptable words are still evident in today's society.
However, racism can be overcome by the people of this country but a large amount of acknowledgement needs to take place. Mindsets need to grow. As the South African Rights Commissioner posits "I think that we can make as many laws as we want to, but if we do not have a change of heart and mind, laws do not really make an impact", (Smith: 2017). Her solution is that people go to her website (www.sahrc.org.za) and make the 'anti-racism' pledge in order to begin the end of racism.
This great initiative, started by Smith, invites people to make a pledge to themselves and fellow South Africans, in an attempt to eradicate the South African mindset of keeping racism subdued. Smith continues by explaining that, "South Africans are fundamentally good people; most South Africans want us to be a nation; want us to move beyond our racial past. It shows that there is hope for the future" (2017). This is highly relevant and is a thought that many South Africans, who I have discussed this issue with, have attached to their 'Rainbow Nation'.
Furthermore, South Africa and its people have to acknowledge the immense damage that Apartheid caused. As with many things, acknowledging that there is a problem is a step in the right direction. Mindsets need to be changed and attitudes around maintaining the power struggle within these racial paradigms need to be addressed. The sooner we acknowledge that we are all human, no matter the race we were born with, the sooner we can start repairing the inequalities of race.
The second form of inequality I wish to address is socio-economic status. A socio-economic status (SES) is what sets many South Africans apart and has caused inequality within the classes (among different genders, cultures and races). Karl Marx explains how the 'proletariat' and the 'bourgeoisie' were not 'classes', but in fact, merely occupations (Loberfeld: 2004). If we measure occupation through class it would exclude more than half the country due to unemployment. Therefore, labelling people with no job, 'classless'. It's bad enough not to have created jobs for 50% of the country, but to discard them from society by not including them in any class is a horrendous inequality in itself.
Lower-income areas, such as Nyanga, also house the majority of unemployed people in South Africa. It perpetuates the desperation, resulting in gang-related crimes. In July 2017, it was reported that the crime was at an all-time high (Evans, 2017). With no real improvement since the 2012 census, where Nyanga proved to be the murder capital of South Africa. There were 281 registered deaths in 2016/2017. This equates to over five murders a week. Five lives that had a right to live. The right that could have been conserved had they had jobs, or any income, or an equal opportunity.
---
A word which represents the horrible manner in which the Apartheid regime treated black people in South Africa. The "K" word, similar to the American "N" word, is a derogatory slang word created by racists and was an accepted term during Apartheid that described "black" or "African" people.
A well-known revolutionary Socialist – His work in economics laid the basis for much of the current understanding of labour and its relation to capital, and subsequent economic thought.
Nyanga is one of the oldest black townships/informal settlements in Cape Town, South Africa. It was established as a result of the migrant labour system. In 1948 black migrants were forced to settle in Nyanga as Langa (also a township) became too small. Nyanga is one of the poorest and most dangerous parts of Cape Town.
These lives could have been harnessed positively, but instead, were discarded on a weekly basis. The census also highlighted how Nyanga had 16 times more murders per 100 000 people compared to Camps Bay. Camps Bay had seven times more police personnel per 100 000 people than Nyanga. This is not the only case where SAPS have prioritized rich and middle-class white areas over poor black communities. Reiterating how absolutely appalling the people who should be caring and looking after South African citizens are neglecting their people daily. A simple solution might be to redistribute SAPS officers according to the numbers needed in specific and key areas like Nyanga for example.
It is an offence to any humans' rights to be treated the way that people were treated under the Apartheid regime. The level of discrimination was unthinkable (although, not entirely as they thought of it and went through with it). It did not consider human dignity whatsoever, but rather 'white human dignity'. The majority of the POC in South Africa fall under the low SES bracket. 27.9% of black African people were unemployed in comparison to 7% of white people.
Due to the Apartheid regime, most POC in South Africa were forced into informal settlements, classifying them as lower-class or at most, middle-class citizens. This is not, and will never be an excuse to continue this mindset that POC living in informal settlements are lower or middle-class citizens.
Apartheid was not just a political system nor an economic system, it was also a social system in which people's dignity was impugned with regularity which was protected by the law. People in South Africa are still being treated in the same way as they were being treated under the Apartheid regime. This fact is horrifying! Now, not only are people being treated unequally, they are being victimized purely because of their socio-economic status. This is a violation of their human right because it is reminiscent of dishonorable behavior and it must stop! In an attempt to fix this, the South African government have to address the structural poverty and the socio-economic status issues that are causing inequality. Without a big, effective reform from the whole country, it will be difficult for South Africans to live in a society in which we all are free and equal.
Society is difficult for people to live in. It is particularly difficult for people that have female features. I don't use the word 'women' or 'men' because it would be ignoring the fact that there are many different genders. Schooling systems have continually ingrained into us the idea that there are only two gender binaries in the world: 'Man' and 'woman'; 'boy' and 'girl'. It is extremely clear that that is not the case worldwide. There are a number of genders all over the world and before I begin my discussion on gender inequality, I wanted to acknowledge this. For my discussion, I will use the words 'woman/women' when discussing a female who is born as and identifies as a female gender.
Women in the workplace are currently put in a lower SES than men. SAStats confirmed that there is a 27% wage gap between men and women (2017) violating all women's rights to dignity and equality. Proving that, in the workplace, women aren't treated the same and are often underestimated (and therefore underpaid) for their work.
---
a middle and high-class white area
The latest employment statistics from Statistics South Africa (Stats SA) from April to June 2015.
Men get treated with more dignity than women as men's opinions and feelings get more credit. Men's ideas are seen, by society, to be more accountable due to the patriarchal mindset that South Africa still possesses. This mindset creates conflict between genders and propagates gender inequality.
In other countries, women are discriminated by law. In Saudi Arabia, women are forbidden to drive or even ride bicycles, while in other countries, women's faces covered in acid because they did not wear their traditional Muslim burqa (Rushfan, 2008). In Israel, if a Jewish woman wants a divorce, she needs to gain permission from her husband, regardless of whether he wants the divorce or not. These legal discriminations undermine women's full personhood and equal participation in society, putting them at an increased risk for violence.
These unequal legal rights equate to unequal social and domestic rights. "Spousal rape has not been criminalized; husbands have an absolute right to their wives' bodies at all times. Penal codes in several countries in the region (middle east) also contain provisions that authorize the police and judges to drop charges against a rapist if he agrees to marry his victim" (Rushfan, 2008). These laws, clearly stripping women of their human rights, fortify male power.
Many different cultures possess gender inequalities that are embedded in their values. When discussing isiZulu beliefs with my friends who are familiar with that culture, I was informed that women are expected to be the husband's slave. This behavior is then seen as acceptable due to the "cultural norms" that it possesses.
Gender inequality not only makes people feel lesser while denying their right to dignity, it also exploits them. Companies make massive profits off of women's natural biology, menstruation. When discussing this issue with friends, I found out just how expensive feminine hygiene products are. On the other hand, we have free Choice condoms given out at many toilets. The fact is, women have no say with their periods, yet they have one every month. Yes, contraceptives and safety are important issues. However, having sex is a choice. Periods are not a choice, yet they cost women so much.
Apart from the money spent each month, many girls pay for their periods heavily in the form of missed school days and academic exclusions. This situation has been swept under the rug because it doesn't directly affect men. As humans, we need to educate ourselves about injustices and do something about it. Not only with gender inequalities between the male/female binaries, but inclusive of all genders.
The entire LGBTQQIP2SAA community faces discrimination against their right to equality. It is important to note that they have in no way instigated the immense backlash and daily discrimination that they are going through. "55% of people who are LGBTQQIP2SAA live in fear of being discriminated against in our country (South Africa)" (2016). This holds true for anyone discriminated against.
The reality is that society has been living with a patriarchal mindset for so long, that people perceive inequalities as normality. Inequalities are not normal. Poverty is not normal. These are taught inequalities that are rife in society: racism, socio-economic status and gender inequality are the most important issues that need to be addressed. This needs to be done through constructive education. Not by teaching what is wrong or right, but by teaching the consequences
---
Lesbian, Gay, Bisexual, Transgender, Queer, Questioning, Intersex, Pansexual, 2S, Asexual, Ally.
of actions and letting people, especially children, learn how to formulate their own opinions. In conjunction with those 'teachings', it will be beneficial to unteach mindsets that insinuate inequality of all forms.
Humans are like leaves, and the tree is like humanity. We each have a role to play in order to make our tree grow. It is the job of the entire human race to treat everyone equally ensuring that our tree grows to its full potential and that there aren't leaves left to fight on the ground.
REFERENCE LIST:
Evans, J. Nyanga murder rate still on the up. https://www.news24.com/SouthAfrica/News/nyanga-murder-rate-still-on-the-up-20170728
Gandhi, M. 2000. The Collected Works of Mahatma Gandhi. (v.93) Publications Division, Ministry of Information and Broadcasting, Government of India.
Herald Live. 2016. http://www.heraldlive.co.za/news/2016/11/29/majority-lgbt-south-africans-live-fear-discrimination/
Jansen, J. 2017. Facebook Post (23 October)
Loberfeld, B. 2004. Social Justice: Code for Communism. http://archive.frontpagemag.com/Printable.aspx?ArtId=13978
Merriam-Webster. 2017. https://www.merriam-webster.com/dictionary/dignity.
Rushfan, 2008. 10 Extreme Examples of Gender Inequality. Listverse Ltd. http://listverse.com/2008/11/20/10-extreme-examples-of-gender-inequality/
SA STATS. 2017. http://www.statssa.gov.za/publications/Report-02-11-02/Report-02-11-022015.pdf#page=167
Smith, G. 2017. www.sahrc.org.za